Could anything be more summer-perfect than crisp stripes?! Not only are they a key feature of retro tropical style motifs, they are surprisingly modern. Today we'll take a look at how summer stripes work on both counts, from evoking the breezy past to celebrating current design trends. All that's required of you is a sunny attitude and a minute or two to scroll down. Now who's ready to bring a big dose of refreshing stripes at home?!… [umbrella below from ]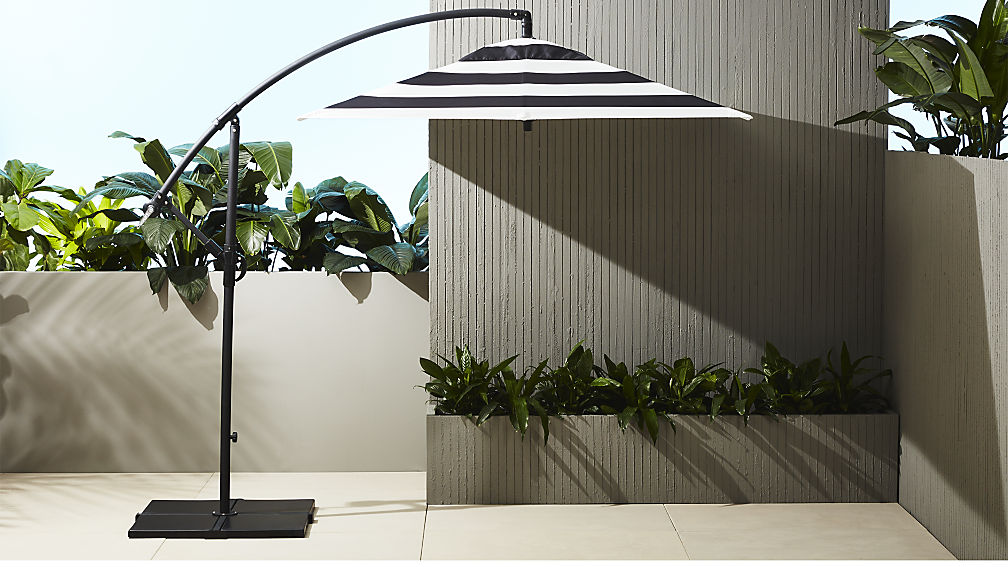 Retro Flair
Ready for some retro-style inspiration? Stripes immediately channel the past. From shady afternoons under a beach umbrella to vintage dresses with timeless appeal, there's something undeniably classic about stripes. Anyone else in love with the photography of ? from the La Dolce Vita series was inspired by the 1950s-1960s lifestyle of the Italian Riviera. So chic!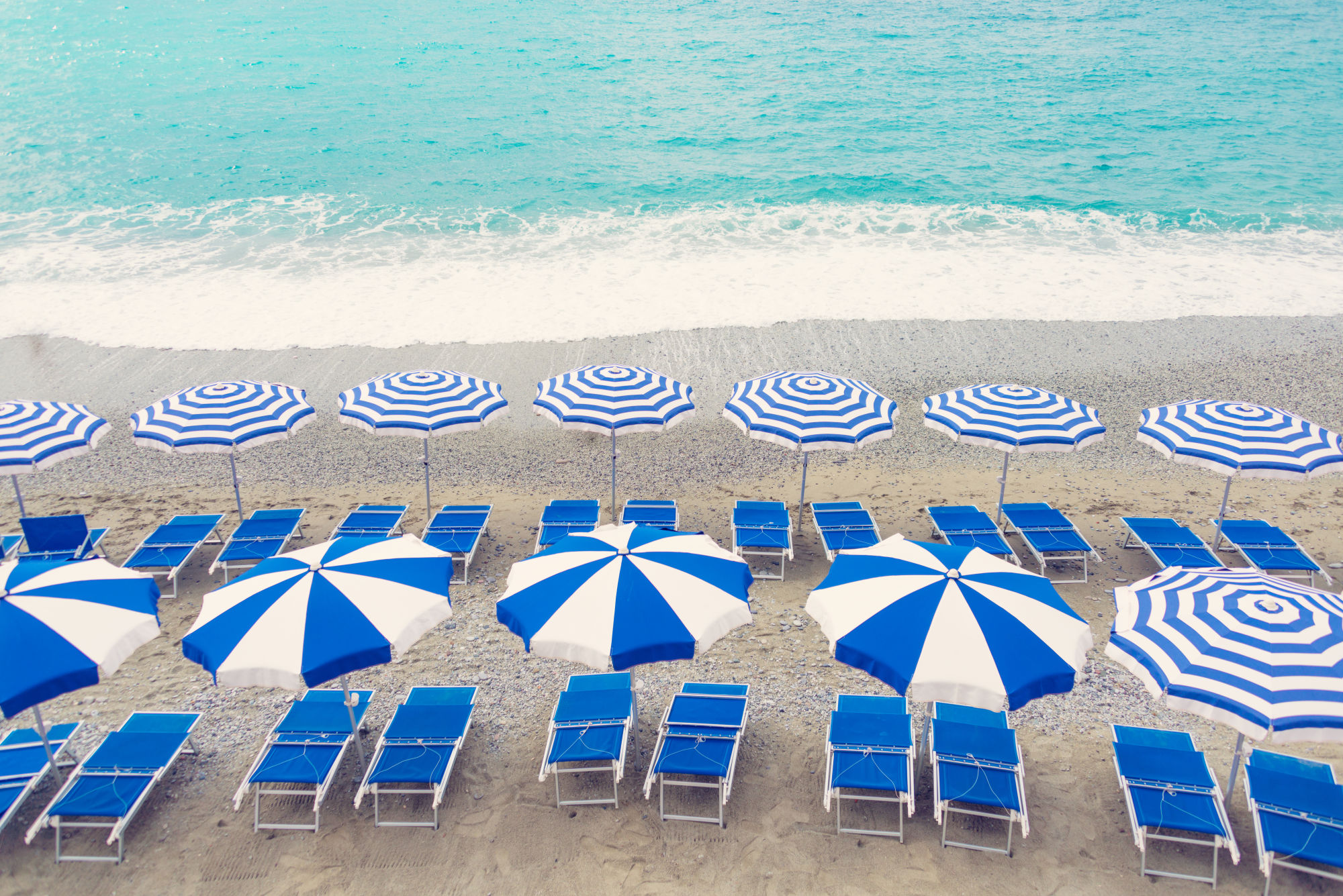 The apartment from the 2016 film La La Land definitely turned heads. So many retro accents and gorgeous stripes in the mix! Thanks to for showing us how to get the look. Here are a couple of irresistible shots from the piece: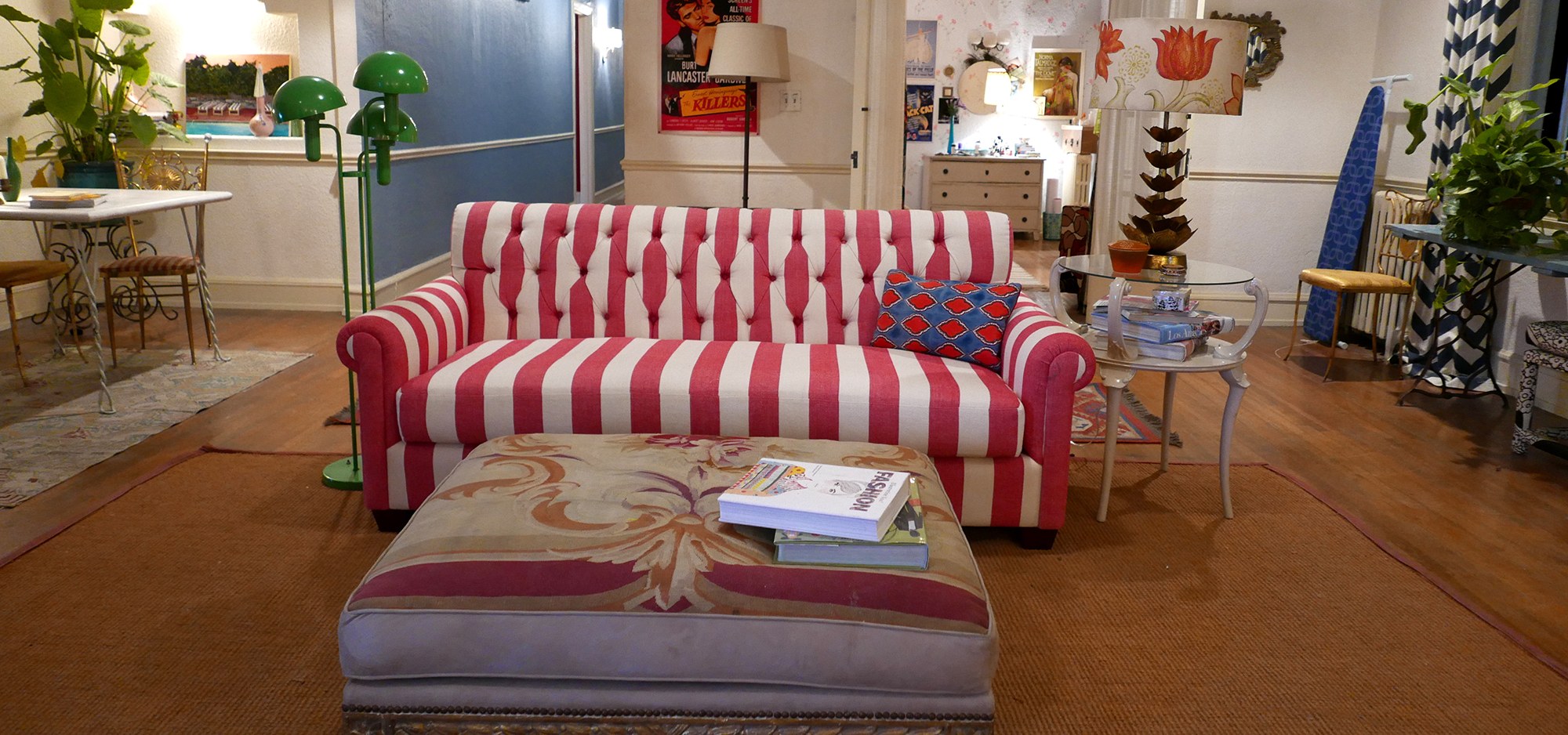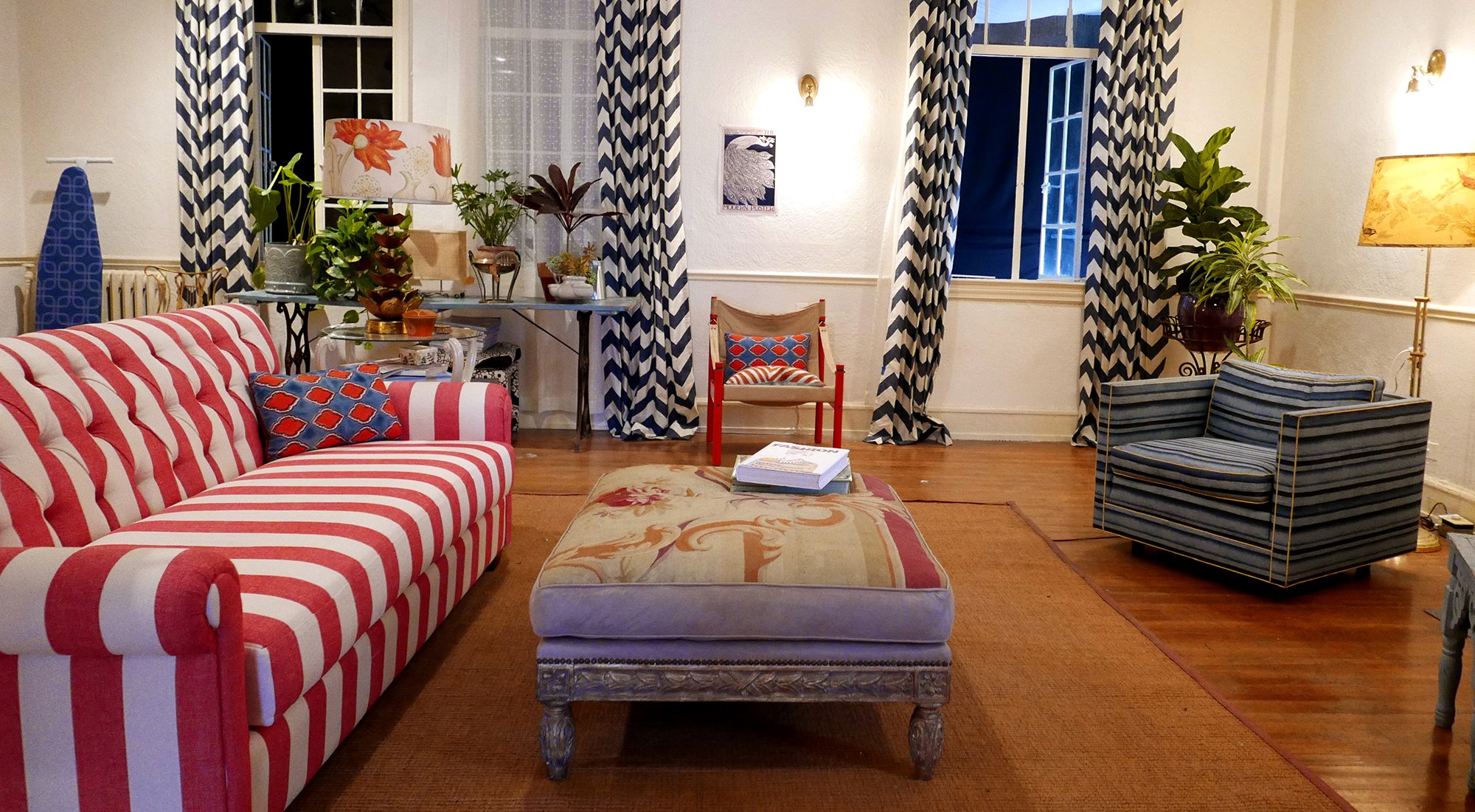 No wonder black and white stripes are staples of retro-chic Miami hotels such as ! Below we see a sunset pic that leaves us wondering if it's too early for happy hour… [photo via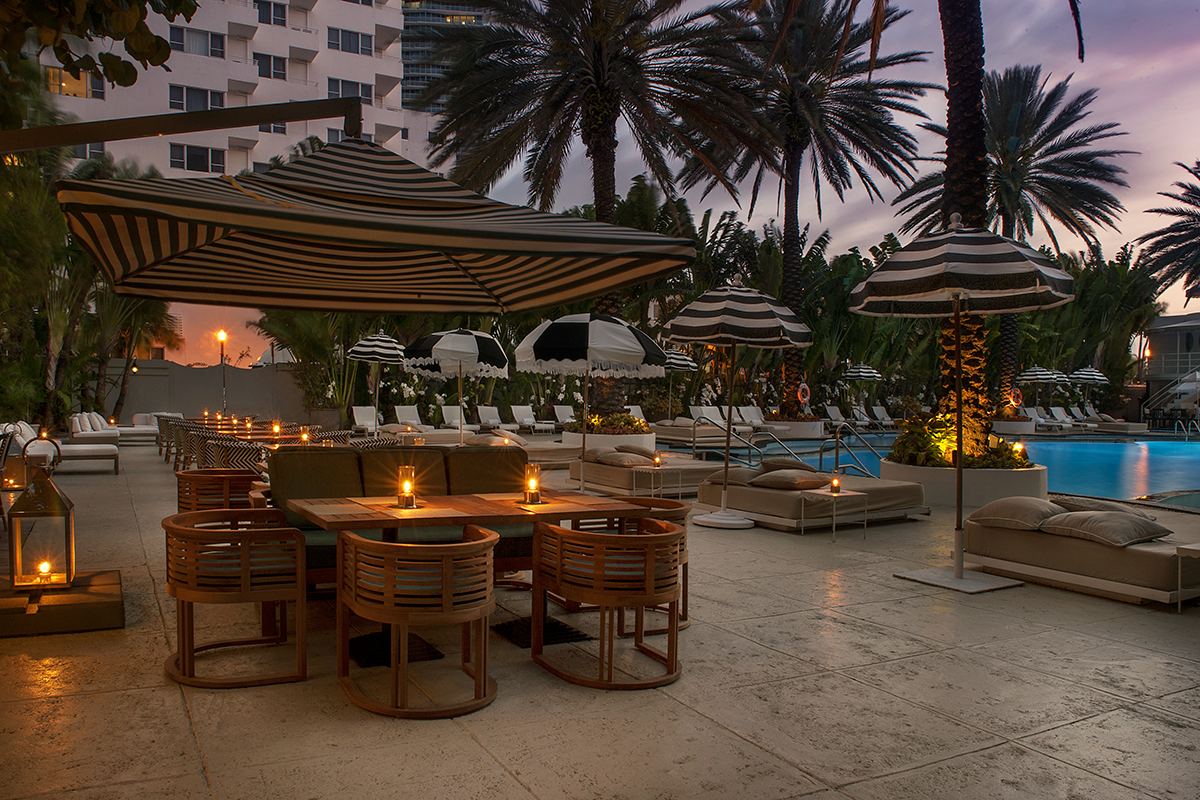 See the striped towels in the next photo? It's funny how one bold accent can create a retro tropical vibe. You're looking at Austin patio bar , where the stylish past is alive and well. [photo via ]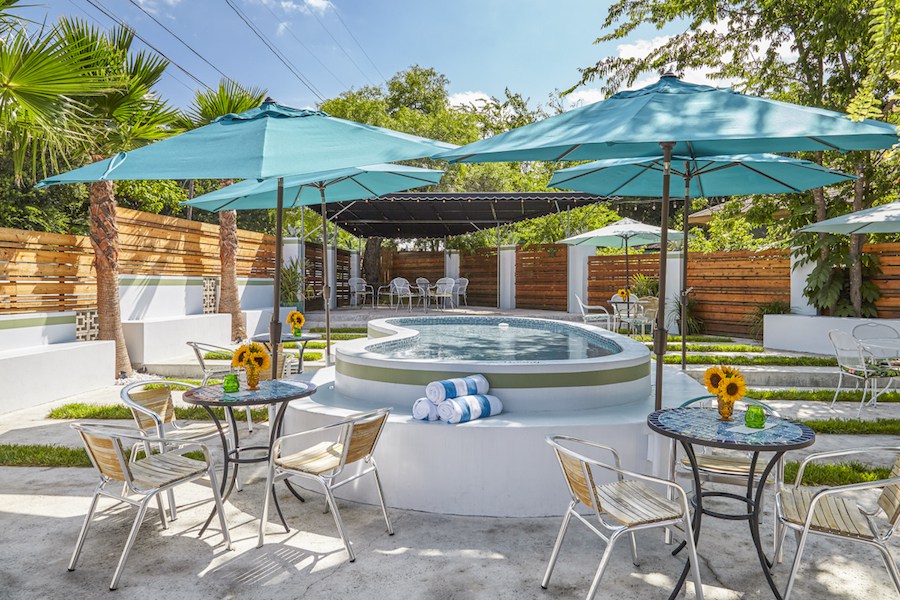 Hello yellow! While not retro, these from Crate & Barrel definitely evoke a cabana look that could be from yesterday or today:
Black and White
Black and white stripes are HUGE in the world of design, especially when it comes to outdoor furniture and current textiles. Not only do these stripes evoke the past (especially when they're clean-lined and crisp), they can create an earthy modern look when they have a woven appearance. A case in point: this stunning bedroom from!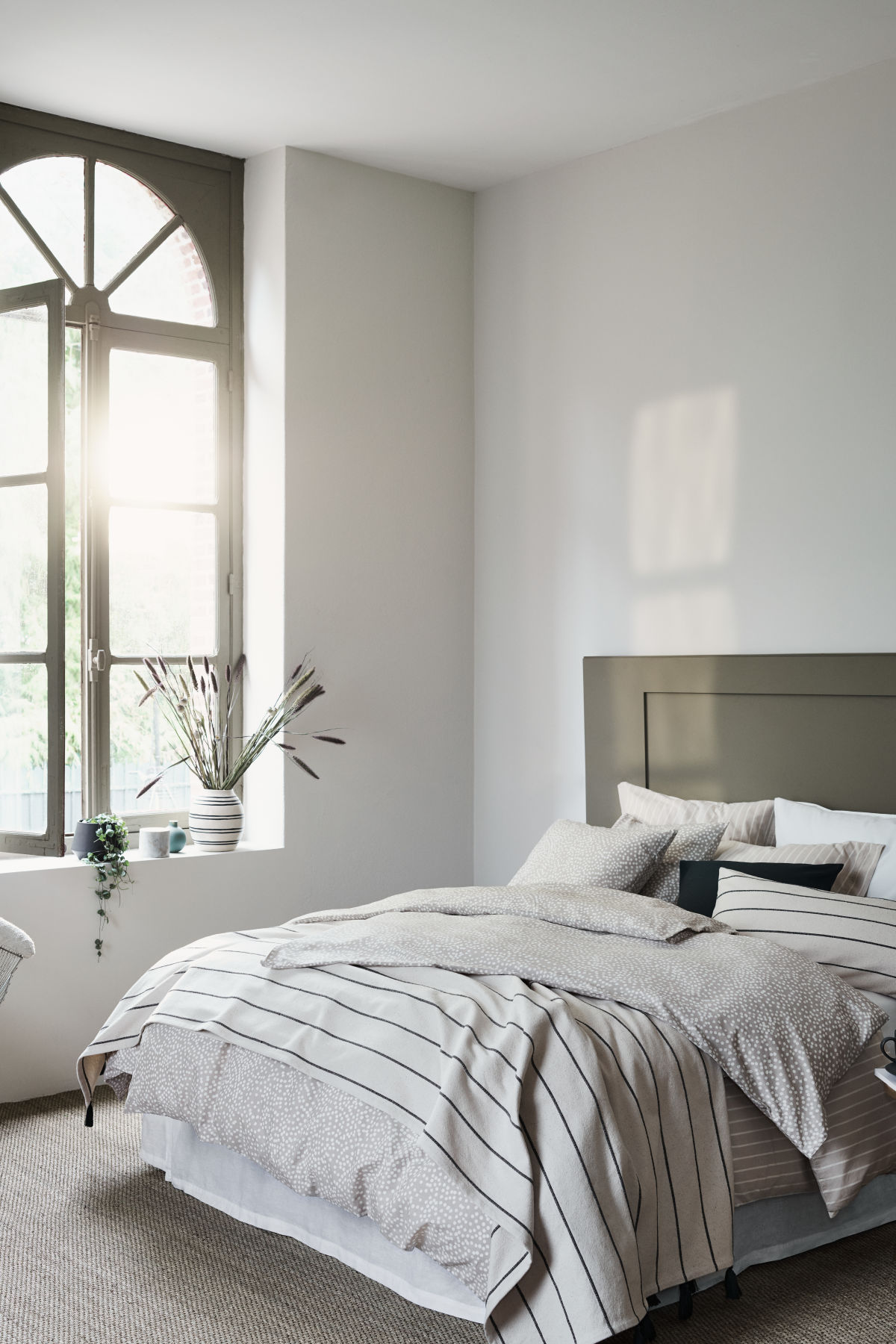 CB2's  bring the look to your dining room table: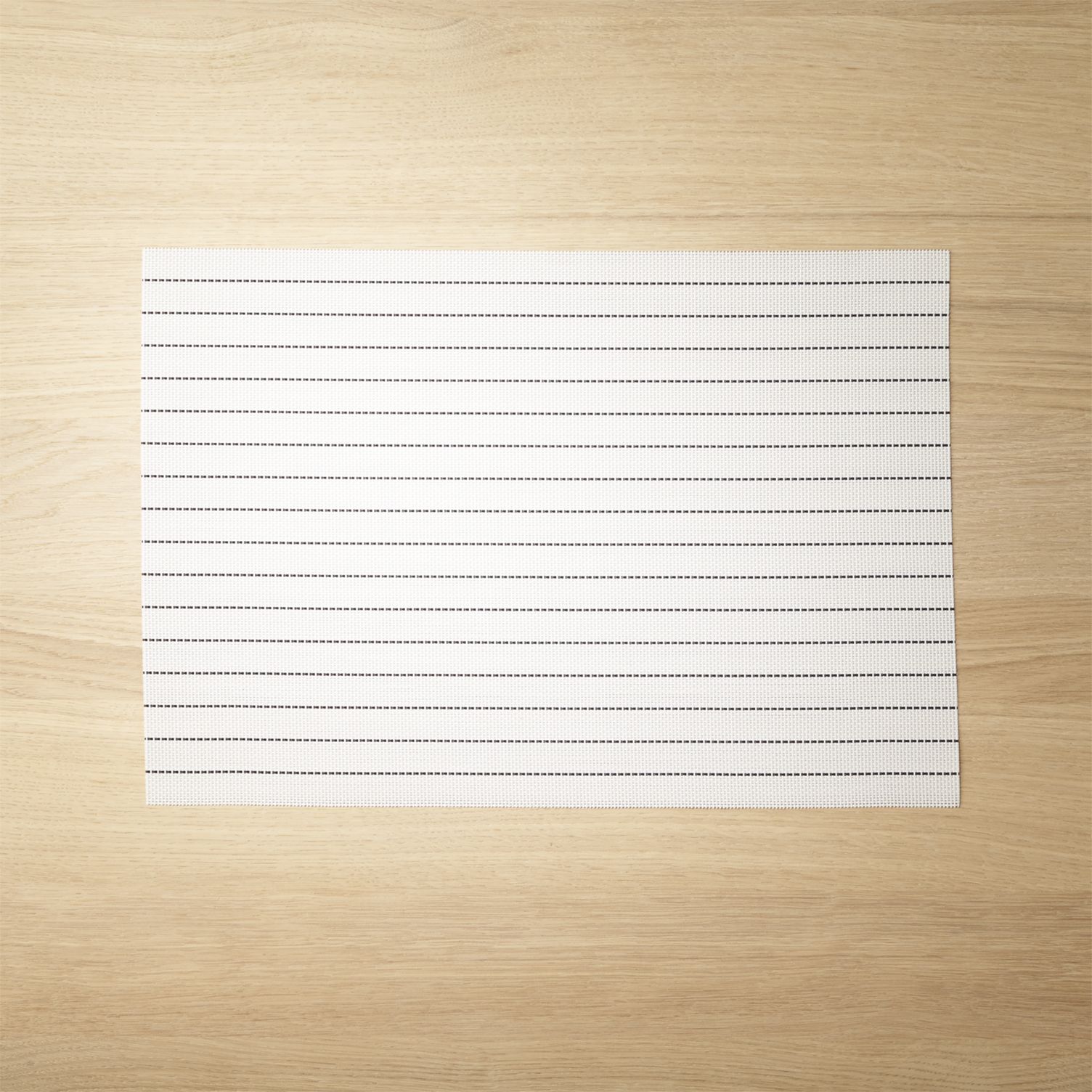 Crate and Barrel's would look at home in any foodie kitchen. Not to mention, they come in a range of colors. Their high-contrast style is also super refreshing for summer, wouldn't you agree?!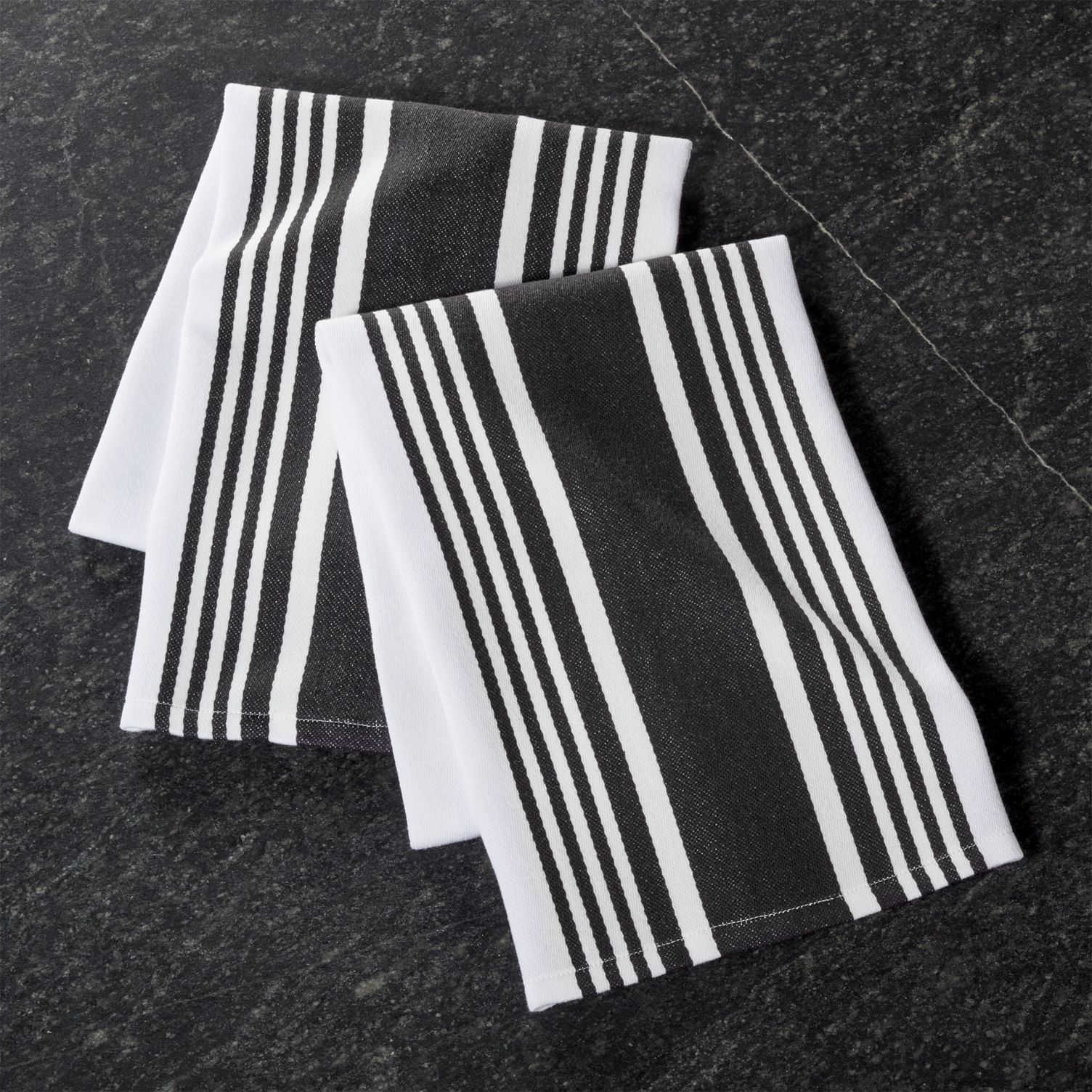 For a lighter look that oozes contemporary (yet equally crisp) style, check out CB2's . Also available in black with white stripes!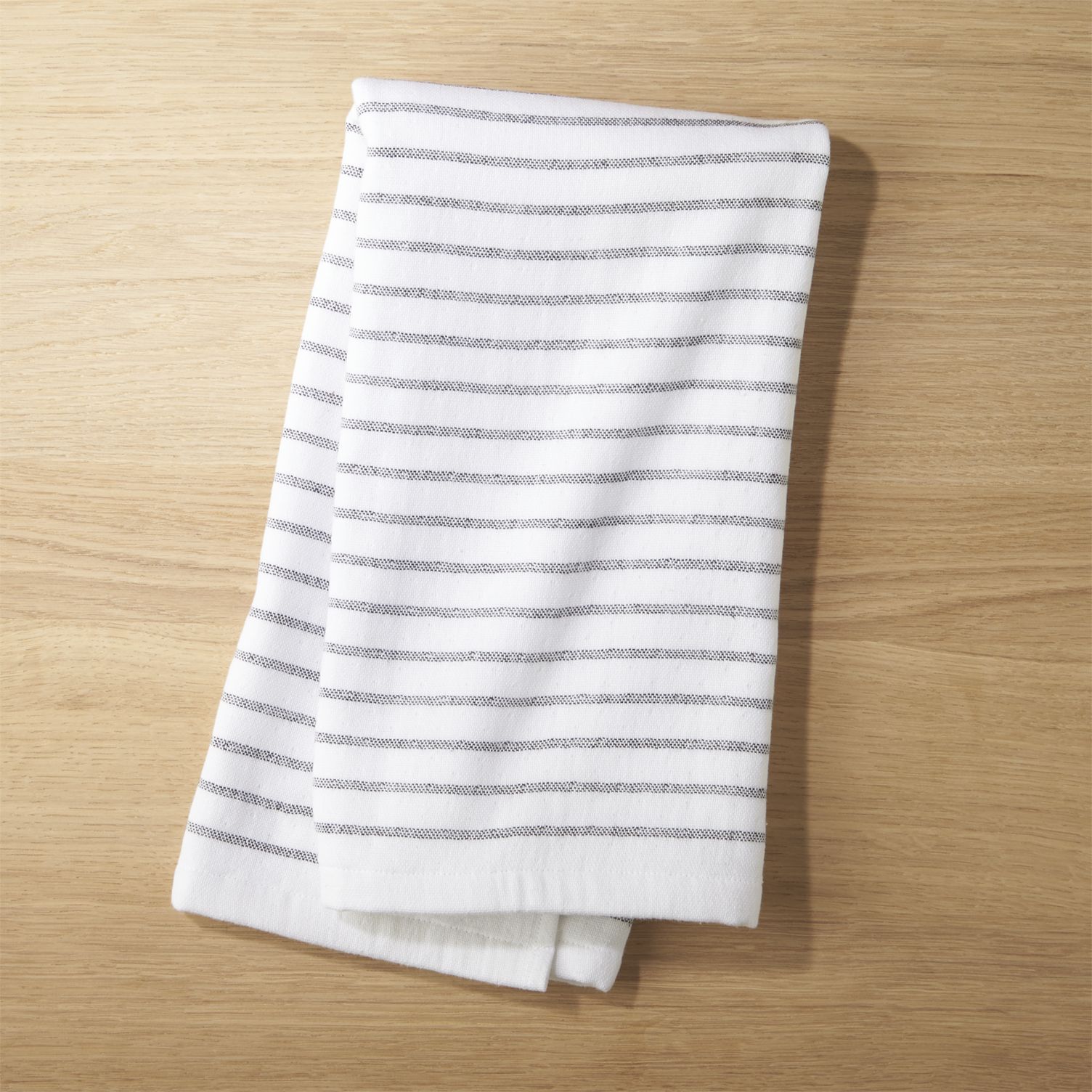 For sleek stripes, check out CB2's , shown below. Fun fact: this pillow actually features deep, deep blue stripes rather than black!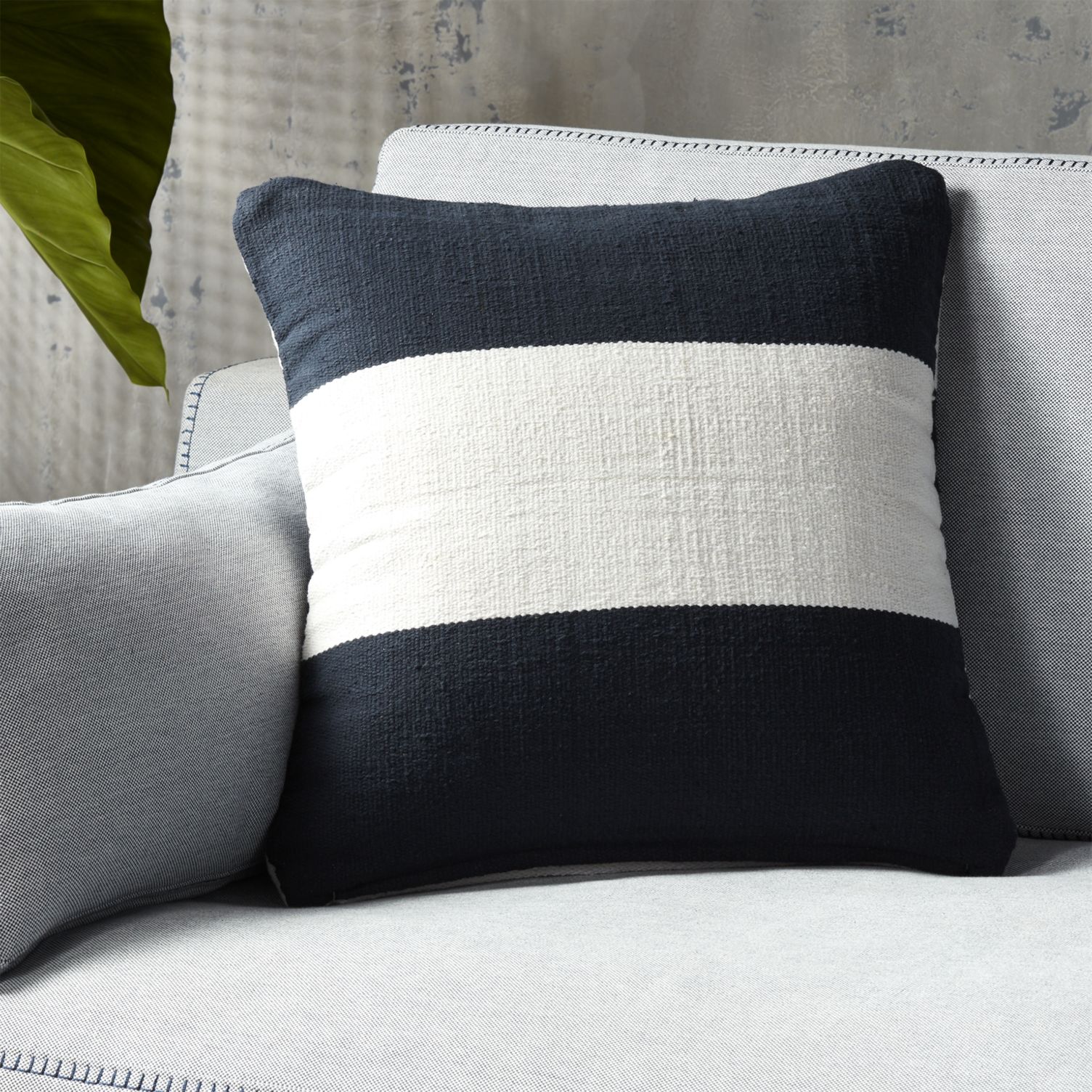 This  is inspired by classic Parisian stripes. While it may have been influenced by the past, the sheet set certainly showcases a true modern element: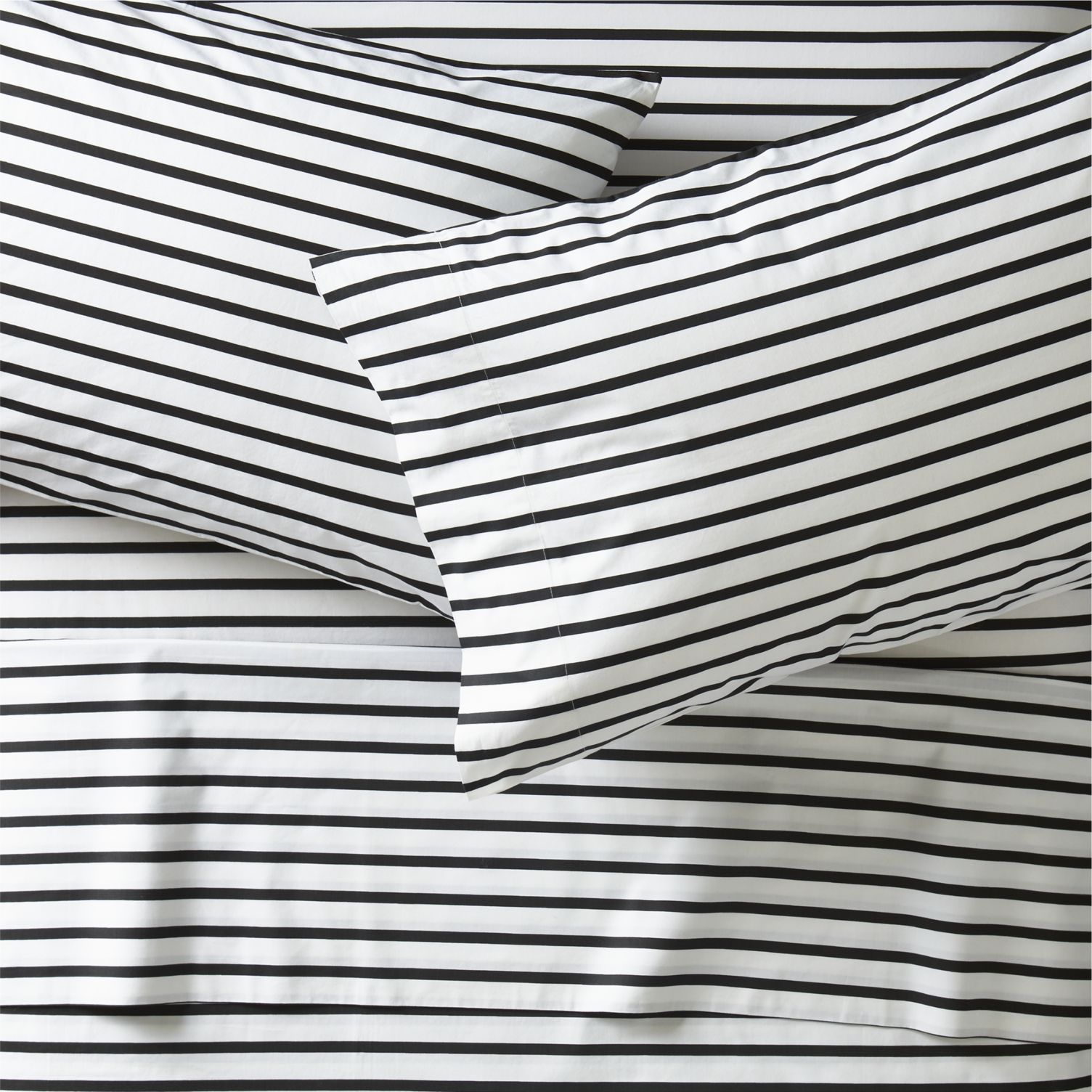 Last but not least, this retro-modern sofa can't help but channel Old Hollywood glamour. Or the beauty of the French Riviera! Details at .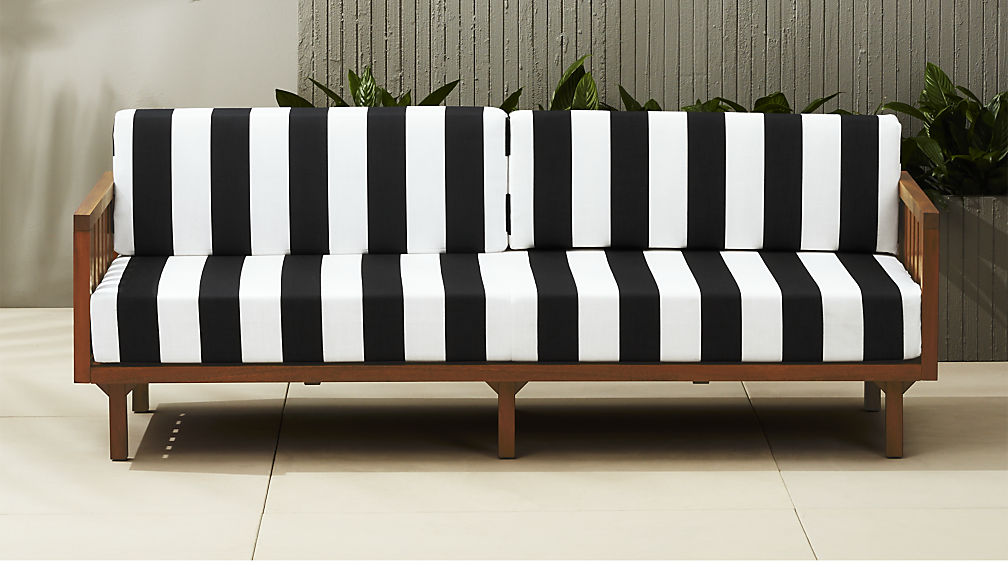 Modern Must-Haves
We'll end by showcasing a few more striped finds that we couldn't leave out! For starters, these are a great way to add a light splash of color and pattern to your little one's nursery. Modern yet classic at the same time!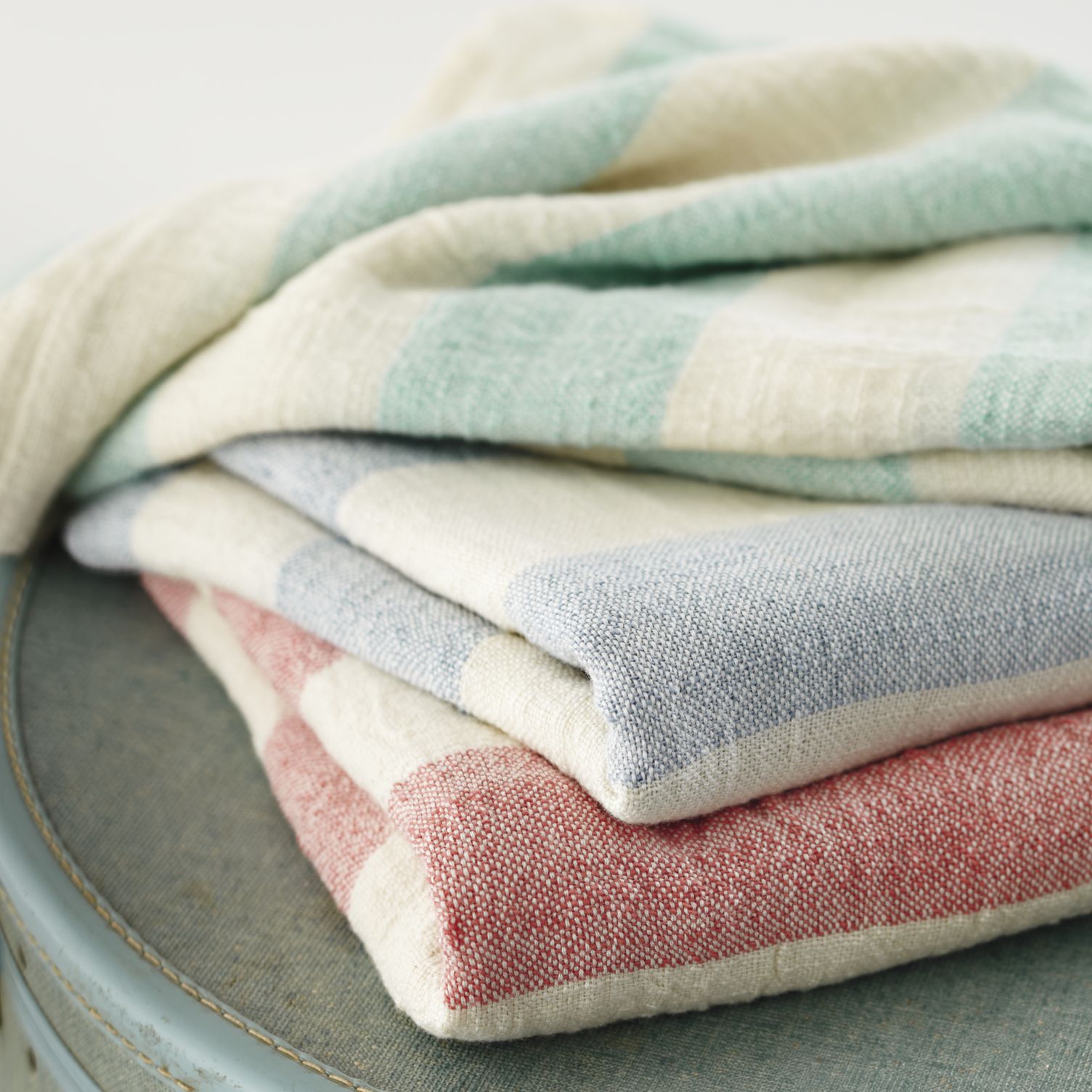 Here's more striped design goodness from H&M Home. This time, it's the small that's the highlight of the shot: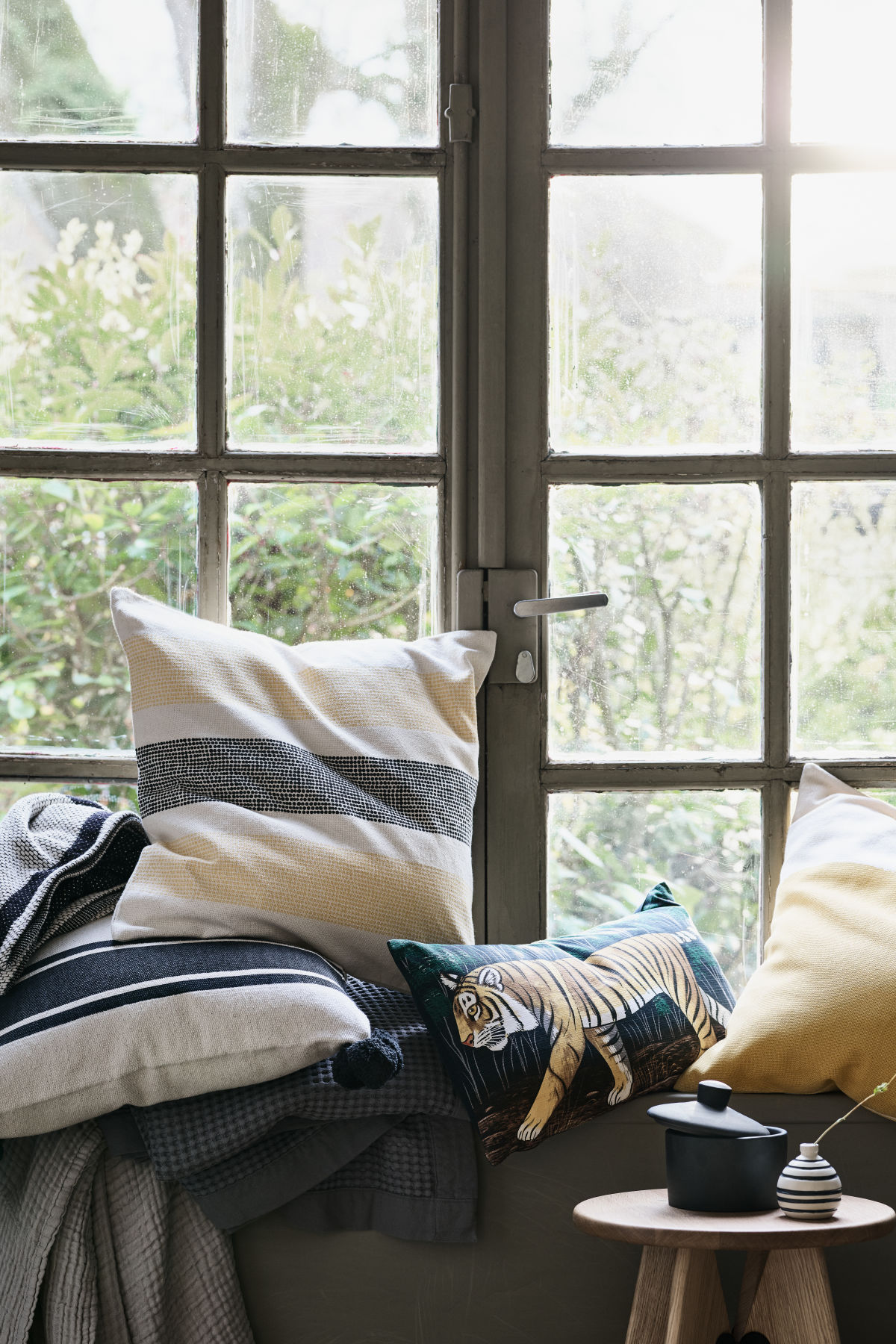 Care for a ? Thanks to Crate & Barrel, you can give your kitchen a summery look. Also available in green, blue and grey.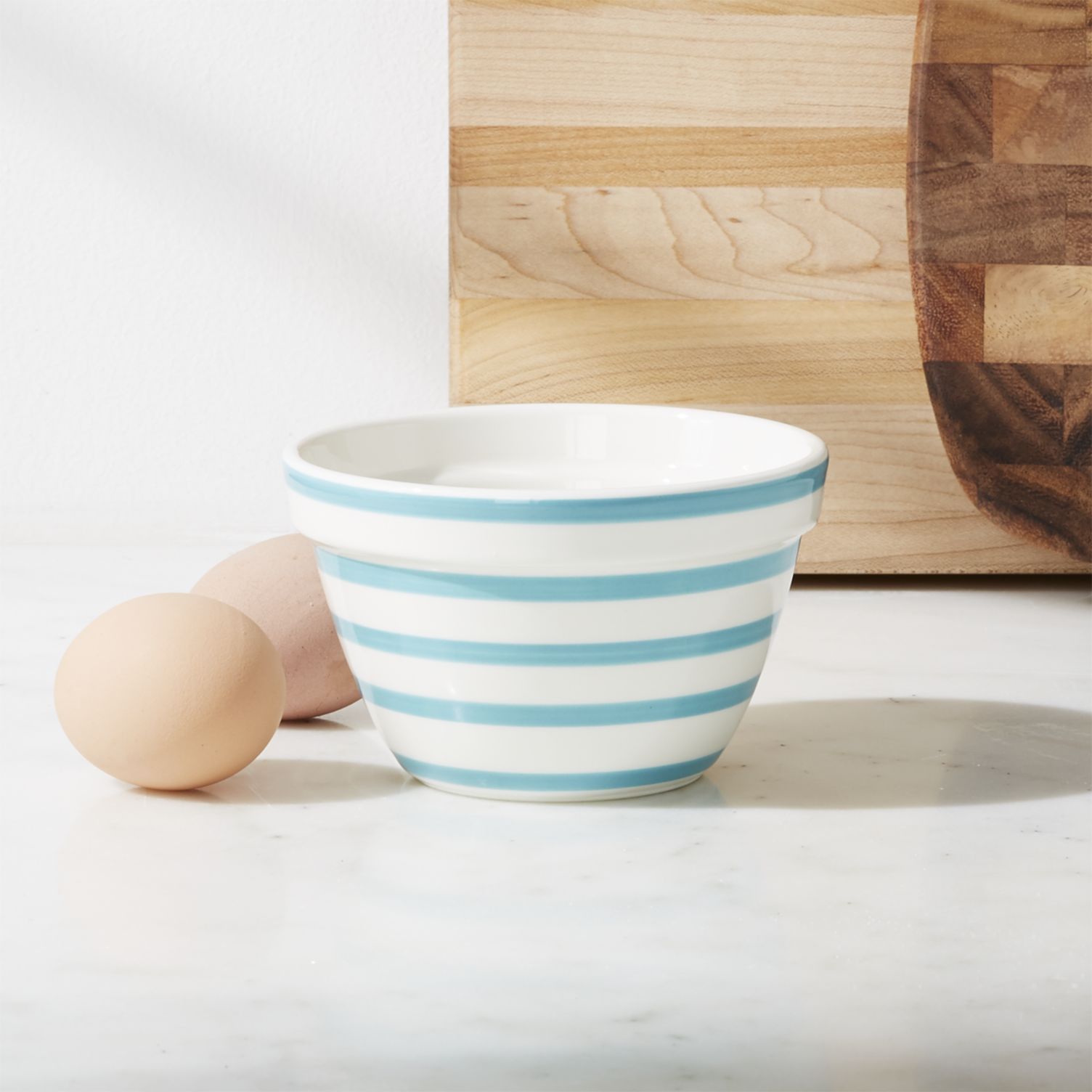 On a final note, never has storage been so summery. It must be the stripes and the rope handle! Luckily these are still available in vibrant shades of yellow and red (also green).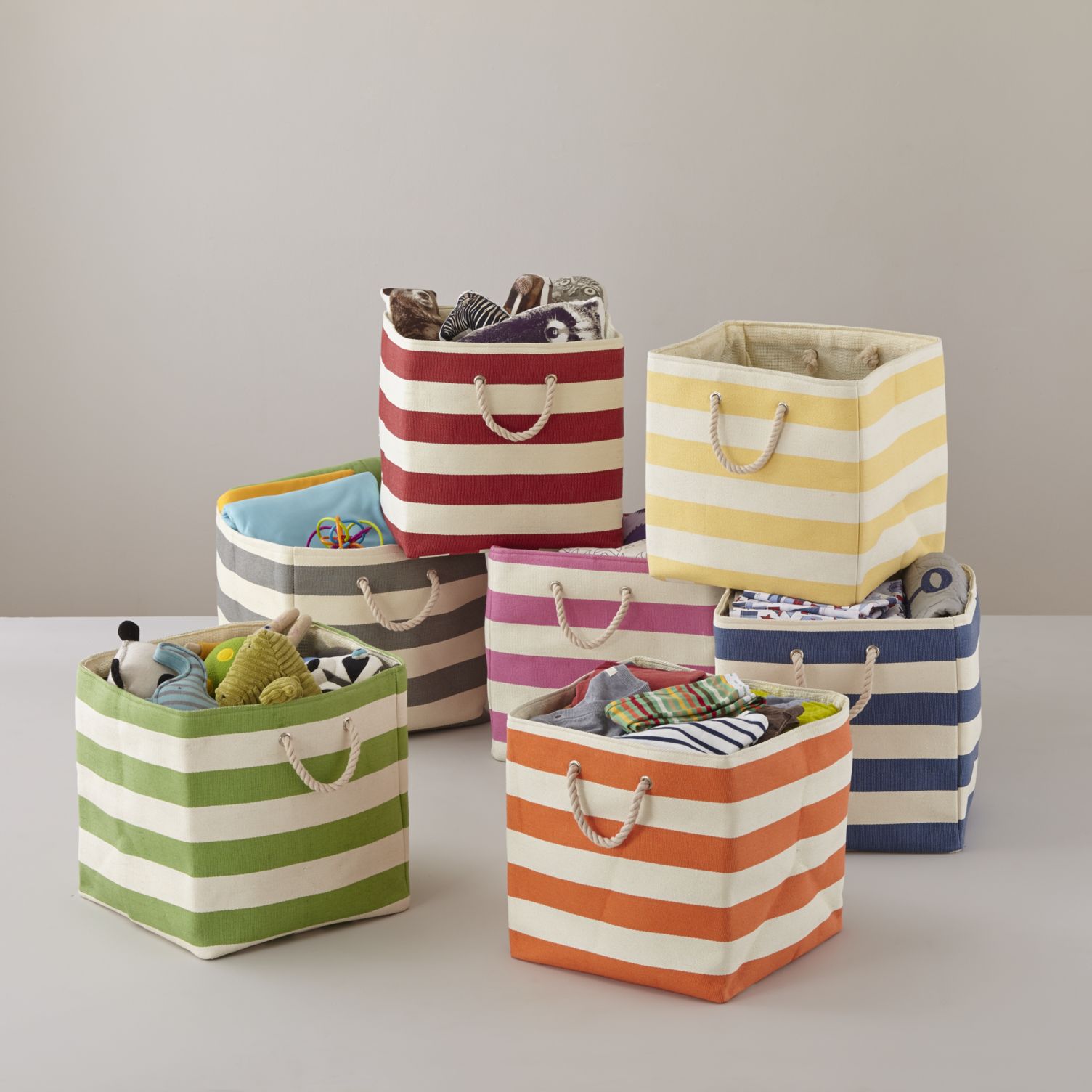 Hope today's piece has gotten you in the mood for summer! One last note: if you're doing some seasonal party planning don't miss on How to Throw a Stripes Party. I'm currently planning my own and just might share the results right here at Lining-shop. Cheers to a colorful transition into summer…
Liked the story? Share it with friends.