We at Lining-shop are fans of the geo mirror, and today's post focuses on those that are petite yet bold. Geometric style has been a top design trend for multiple seasons, and it shows no signs of slowing down. After all, geo forms are perfect for modern interiors ranging from the contemporary to the Scandinavian-influenced. When you add mirrored glass to the mix, you get a style that is both practical and sleek. Check out the 20 small geo mirrors below, which include everything from hand mirrors to selections that can be mounted on the wall…
Geo Hand Mirrors
Let's begin with mirrors that you can easily lift, should you need to take a closer look! Ladies & Gentlemen Studio's  combines geo style with a mixed materials look. A Paperstone or Corian base creates a steady platform that allows the mirror to stand on its own, while its lightweight nature makes it easy to lift. The mirror's handle is available in brass, aluminum or copper. The metal surrounds a wooden core: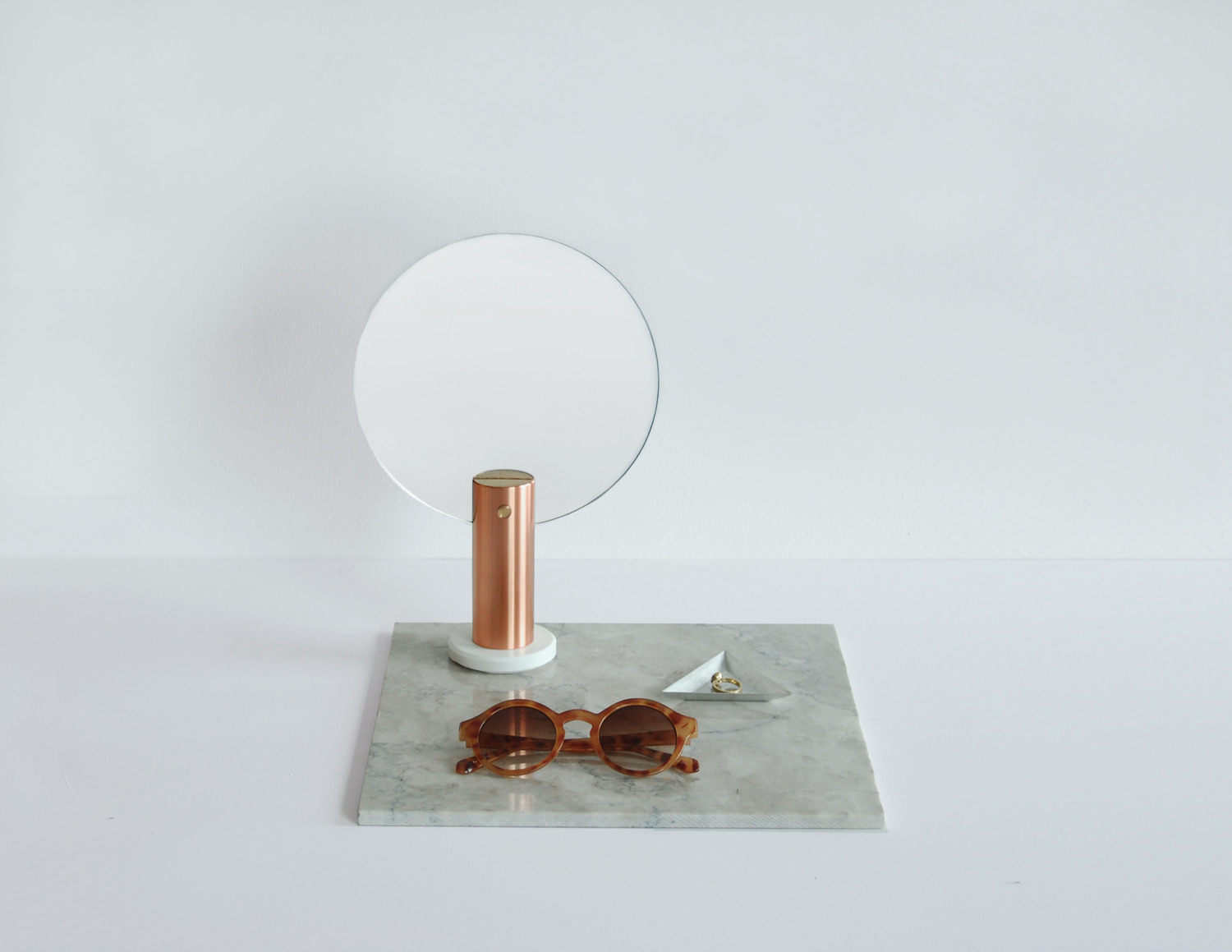 Below we see the version of the mirror. While both designs are currently sold out, we have high hopes that they will soon be restocked and ready to add style to your interior!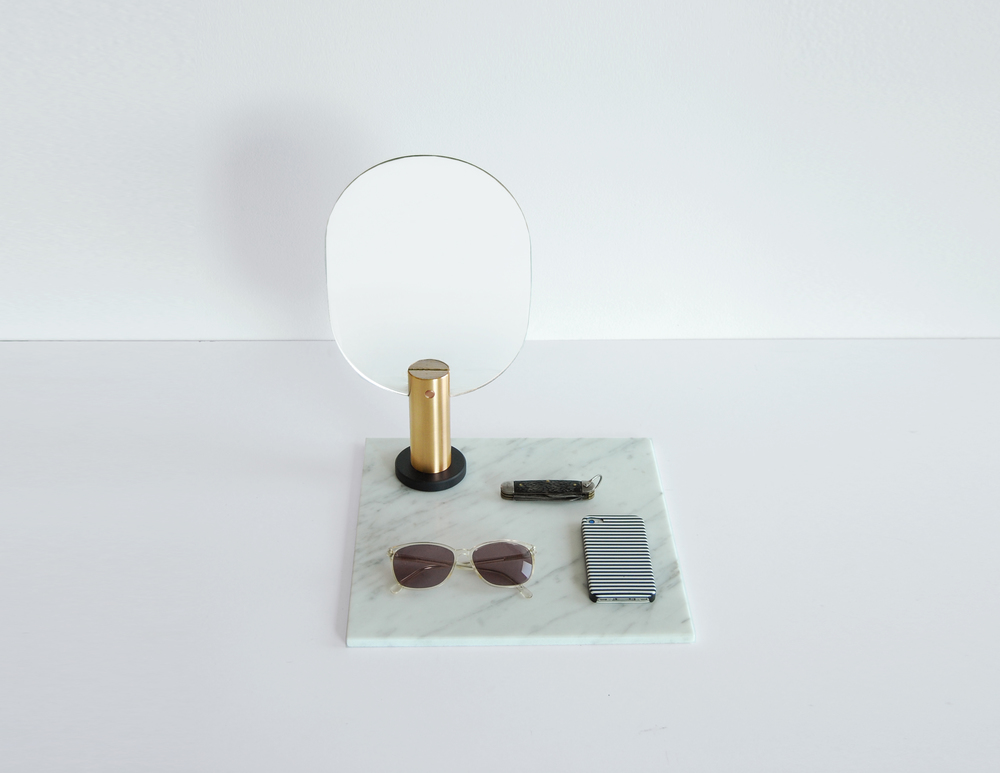 CB2's  features a shesham wood handle and a black powdercoated metal rim, which combine to reveal a sleek, industrial look: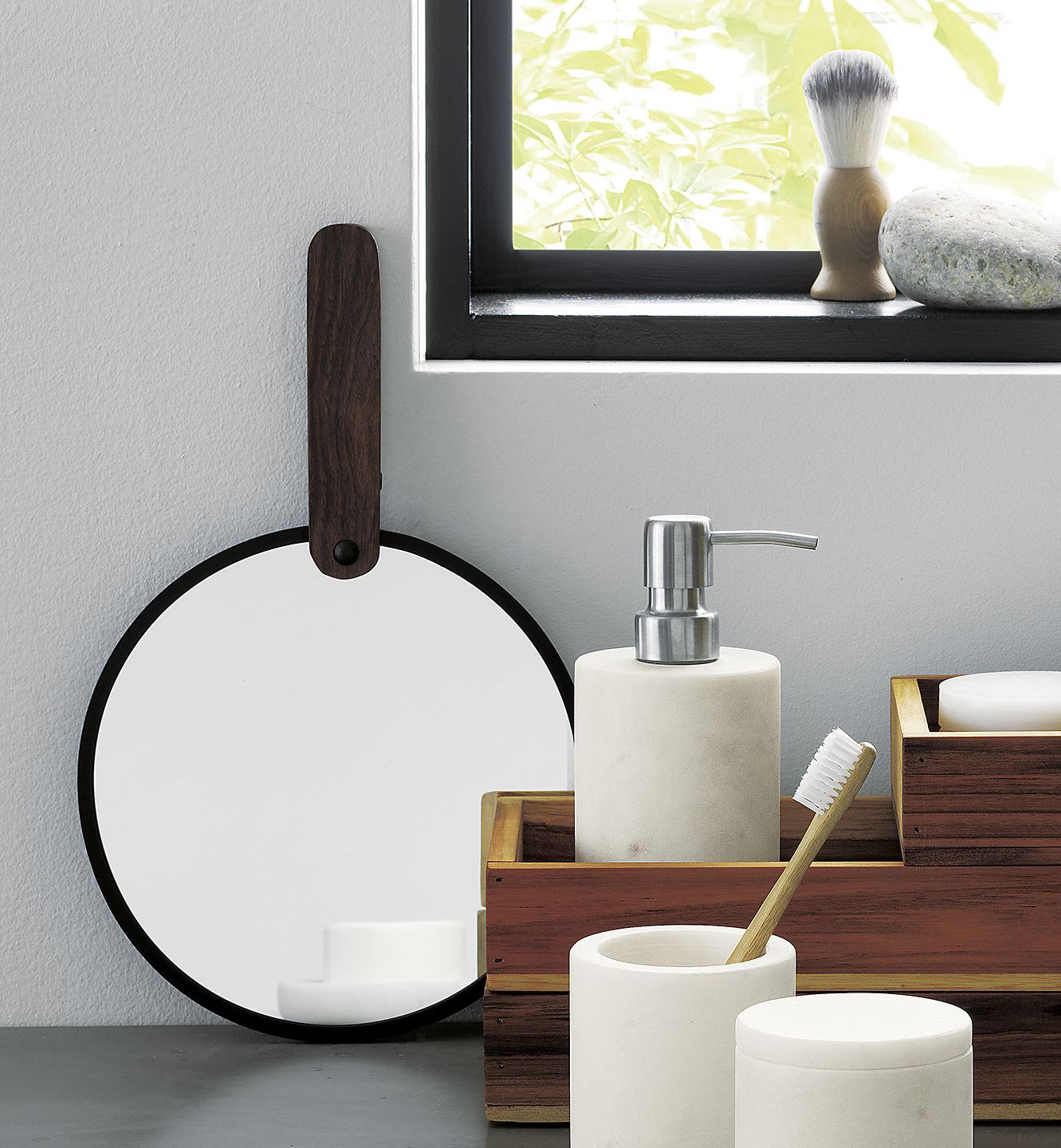 A wooden dowel is your friend for this modern DIY hand mirror project from . There is beauty in its simplicity, and an ombre effect on the handle adds an extra special touch!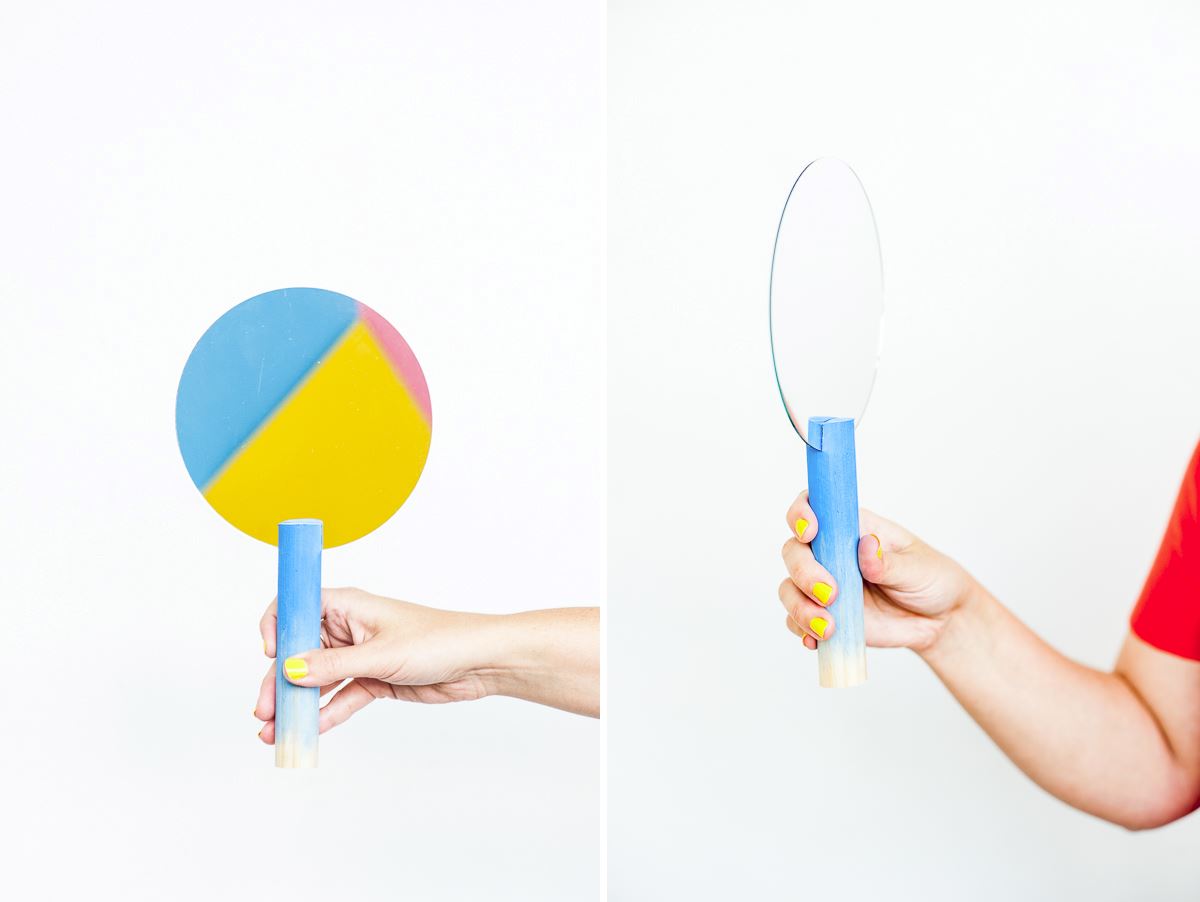 Metal and rubber merge to create color-blocked style in the Utility Mirror from . Dipped in rubber for a splash of color, the mirror is currently available in blue.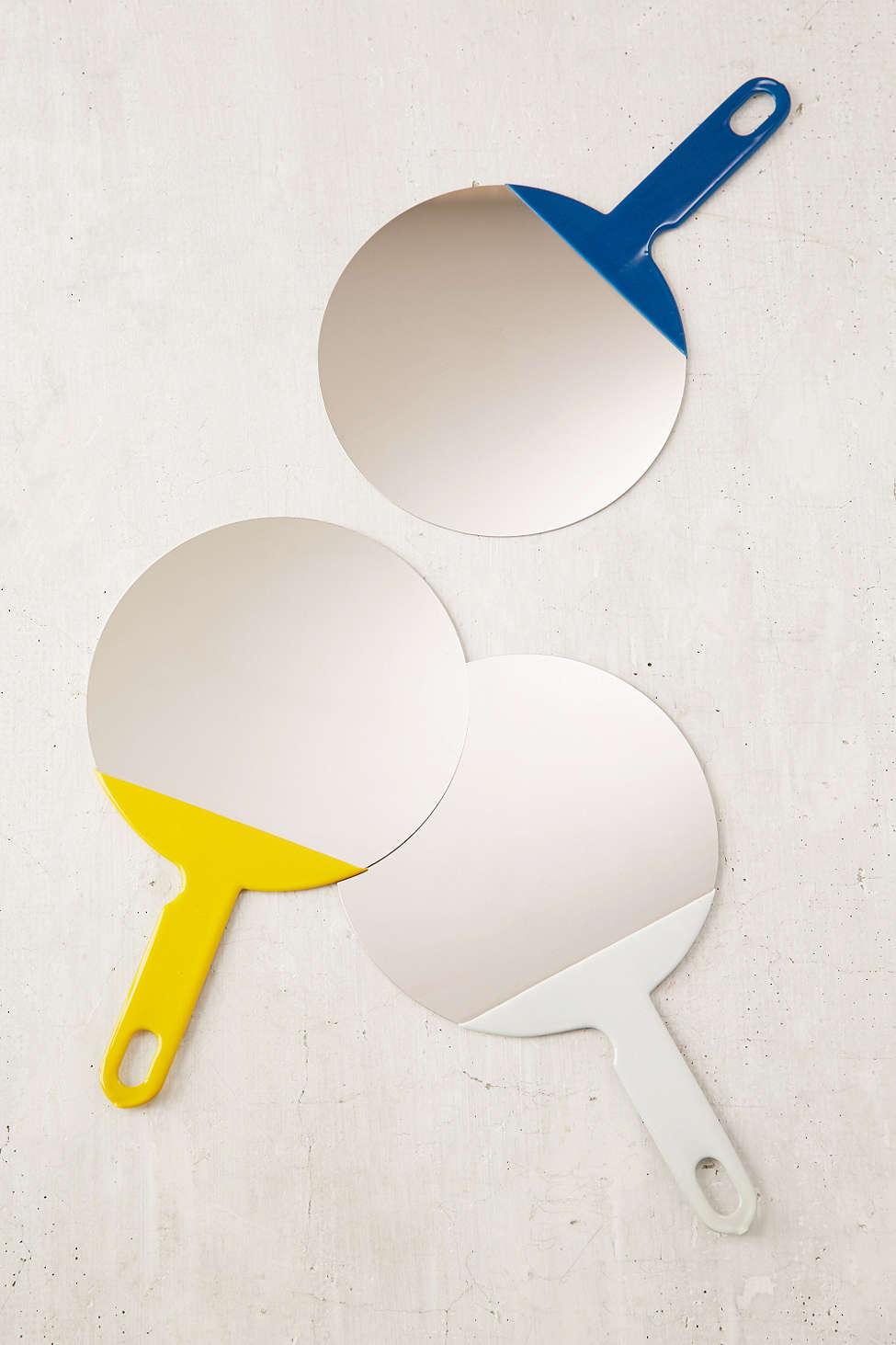 Crossing the line between tabletop mirror and hand mirror is the Round Mirror from . Resting on a wooden base, this circular statement piece is compact yet striking: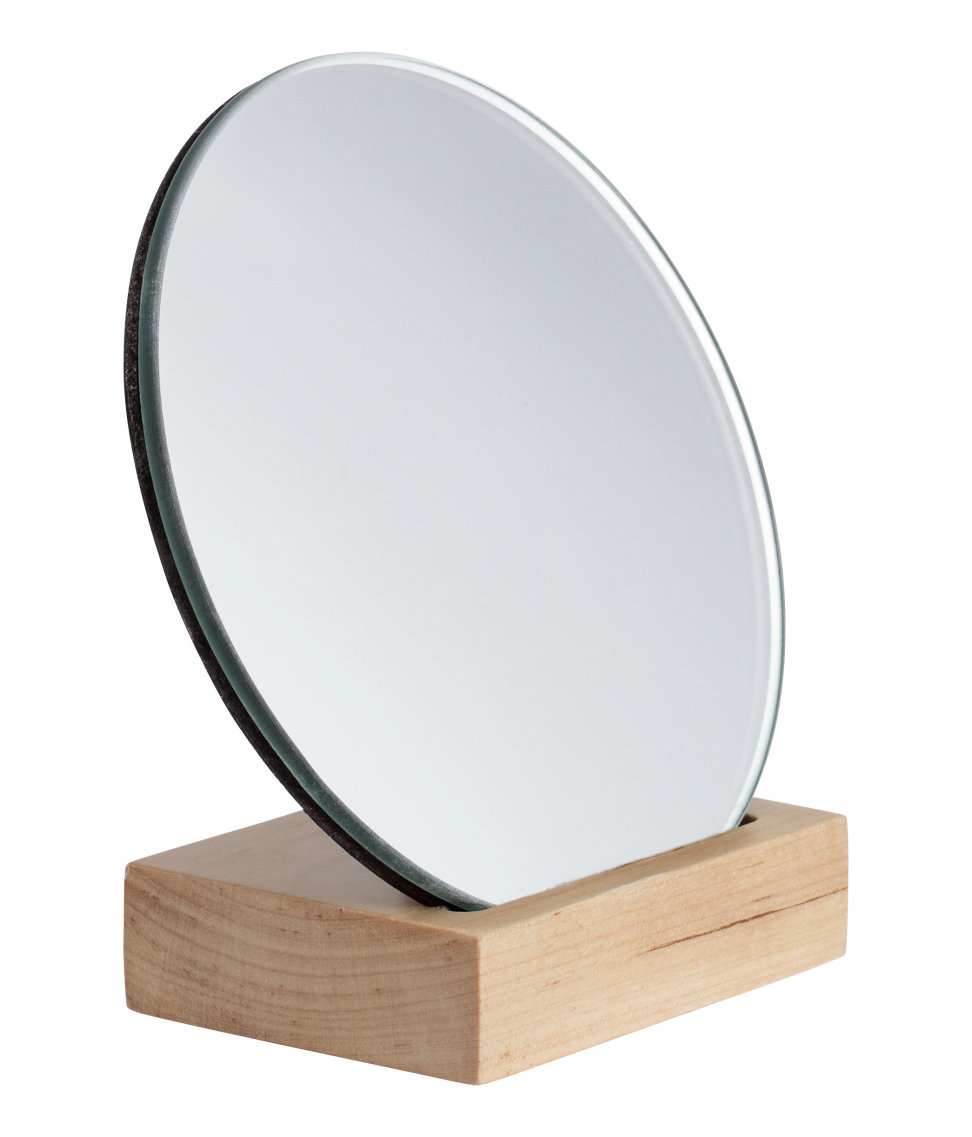 Hanging Mirrors with Geo Style
We now move on to mirrors that hang on the wall, or at least, rest against it! We begin with West Elm's , which has the look of a hand mirror but is the size of a small wall mirror. Solid walnut hardwood is the material of choice: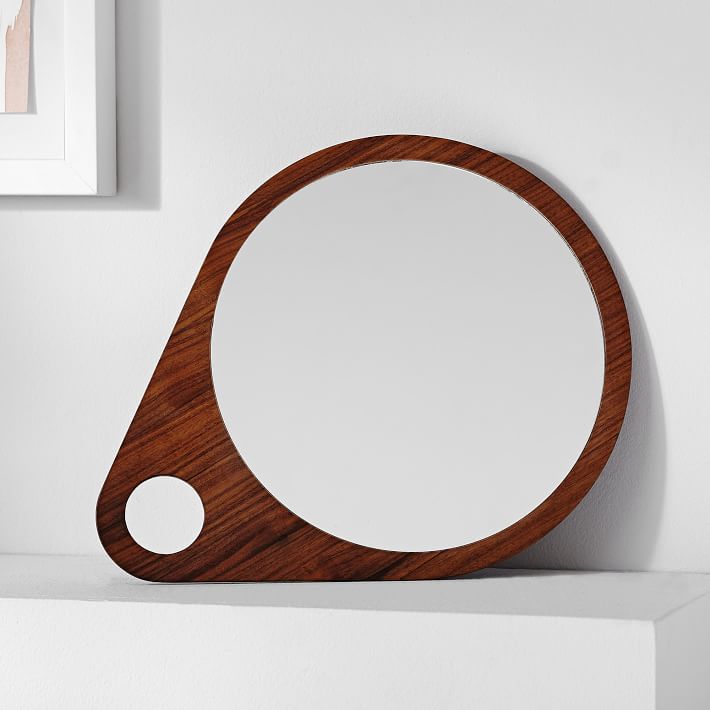 At $19, $29 and $39, Urban Outfitters' is (affordably) available in small, medium and large. Triangular style can live on your wall, or  perhaps you'll choose to lean this mirror against a shelf for an instant dose of geo style: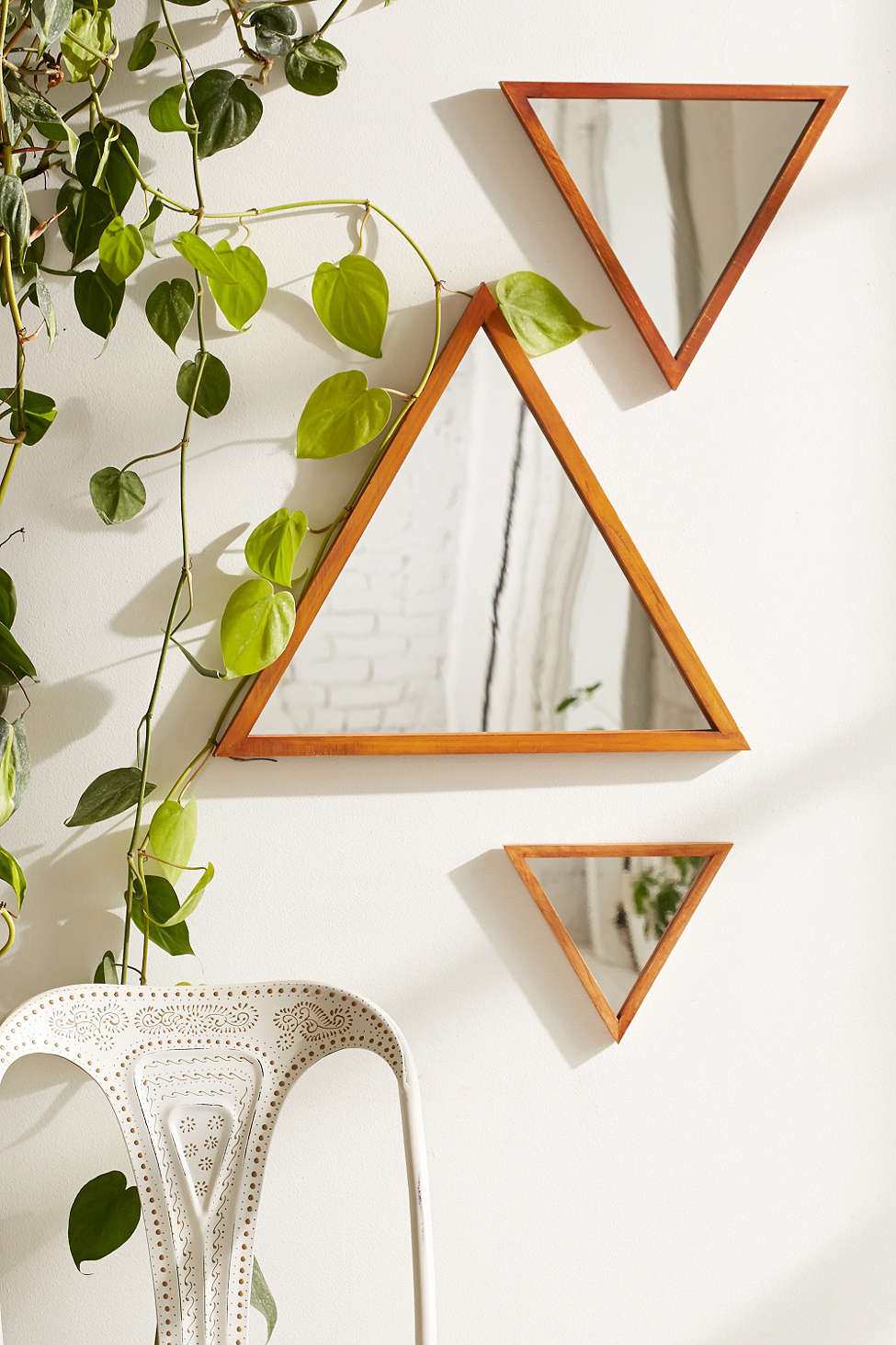 This Set of 3 Swarm Wall Mirrors from  resemble the forms of a bee's hive. Let them swarm your wall with their hexagonal style: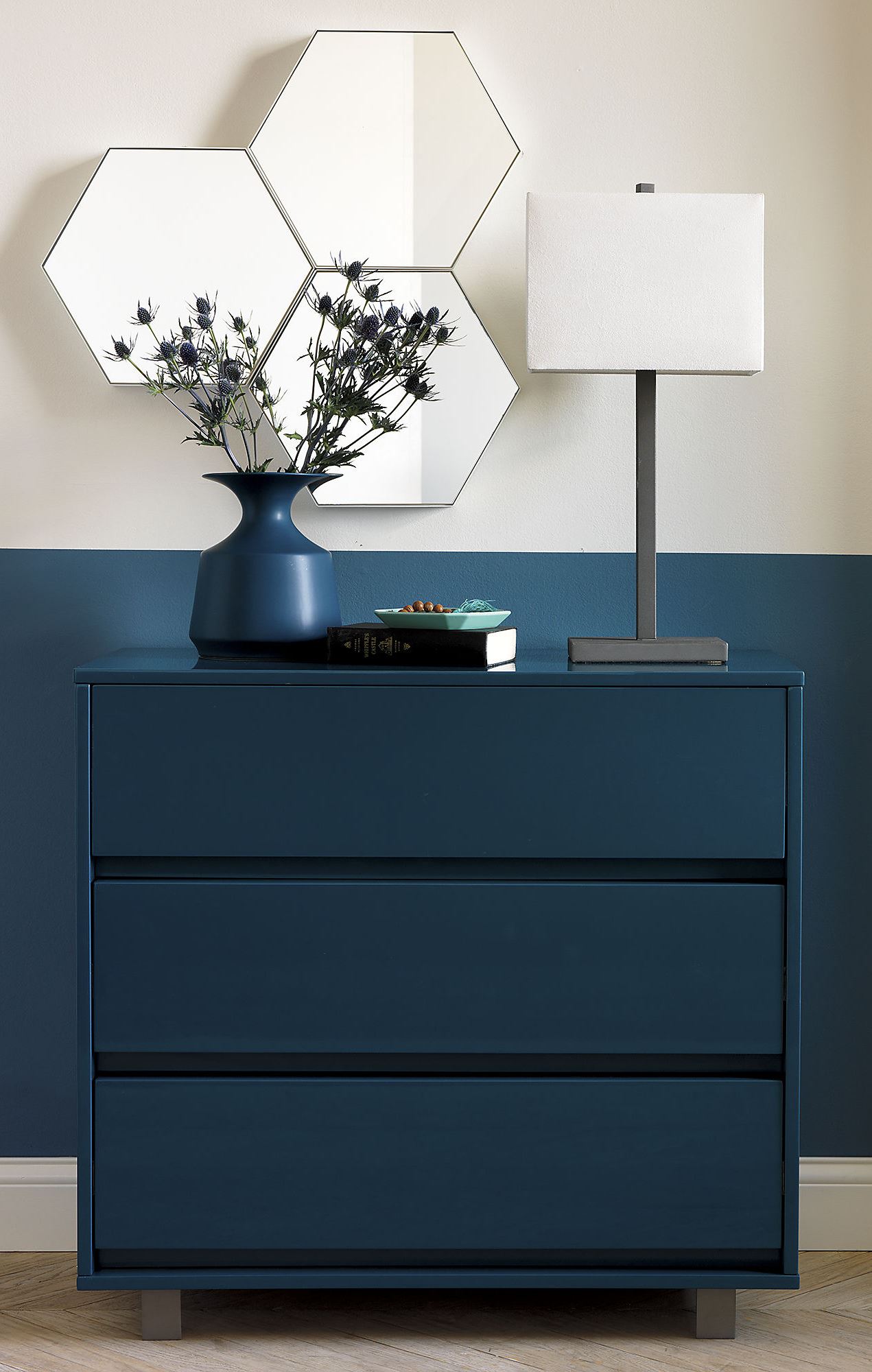 For a similar look with handcrafted style, Etsy shop Noja Glass Design offers this , crafted from mirrored glass and copper foil: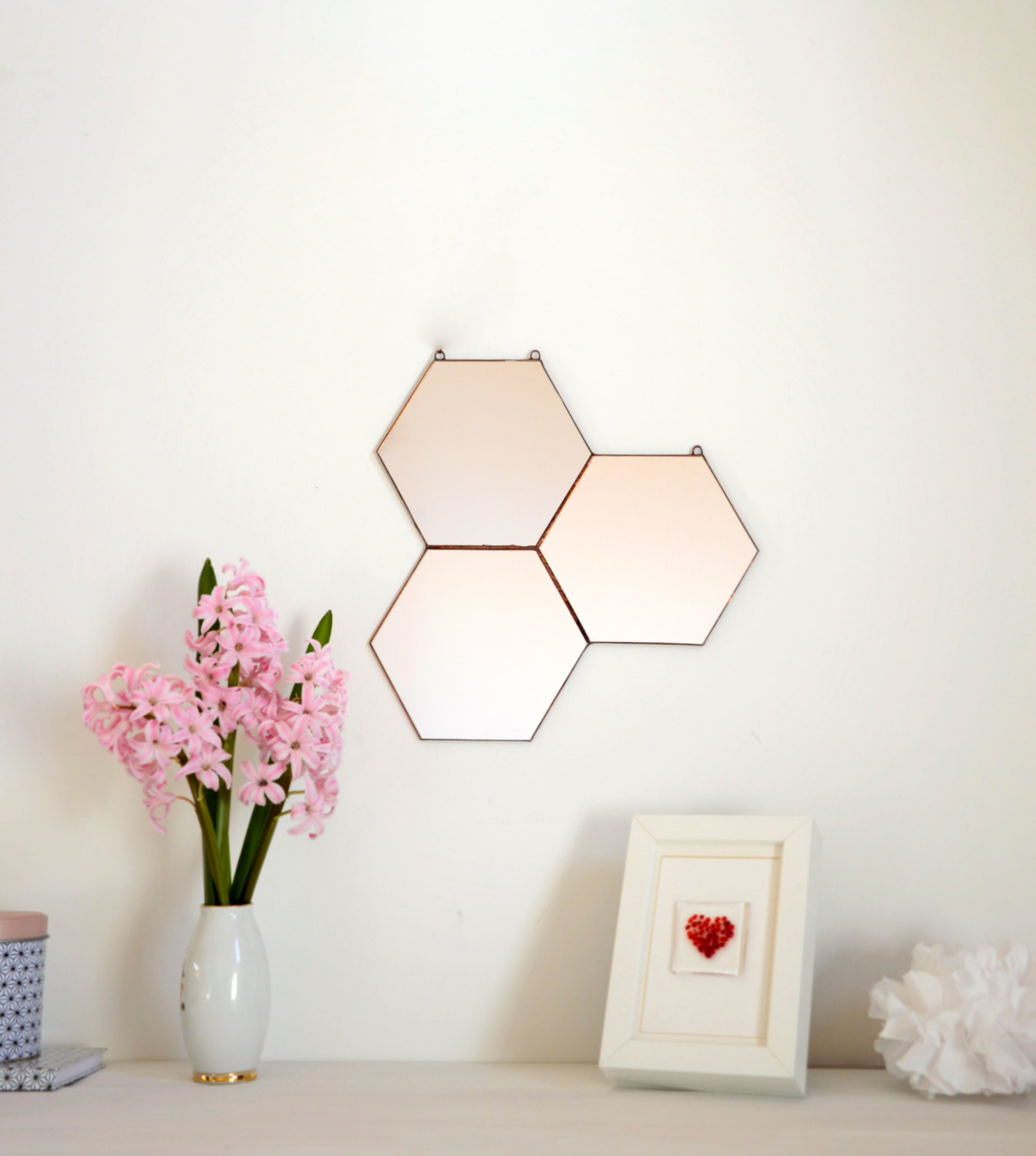 West Elm's are perfect for grouping in clusters. Featuring forms such as diamond, triangle, hexagon, elongated hexagon and square, they are sleek without being stark: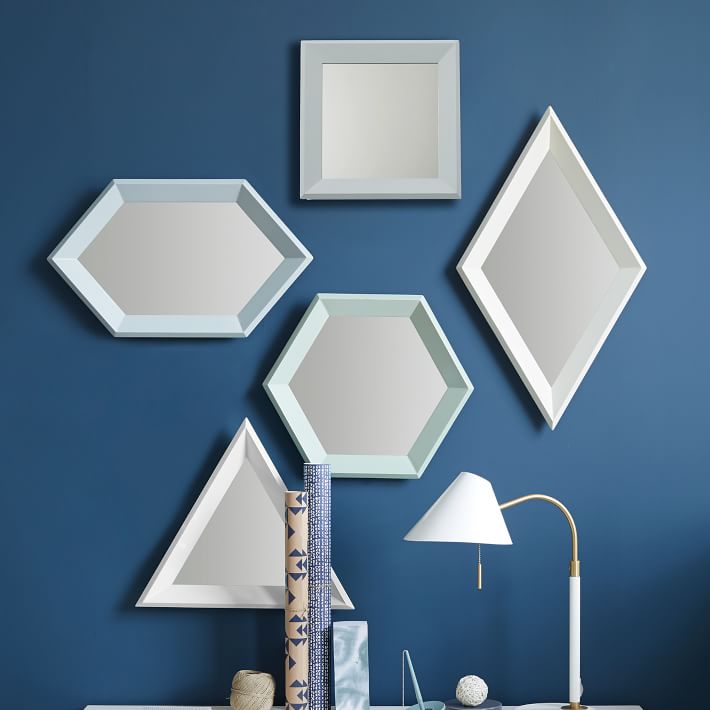 Urban Outfitters' Metal Overlay Mirrors in and  take a different approach to geo style, letting the metal cutouts create a form-within-a-form look. Which shape(s) do you fancy?!…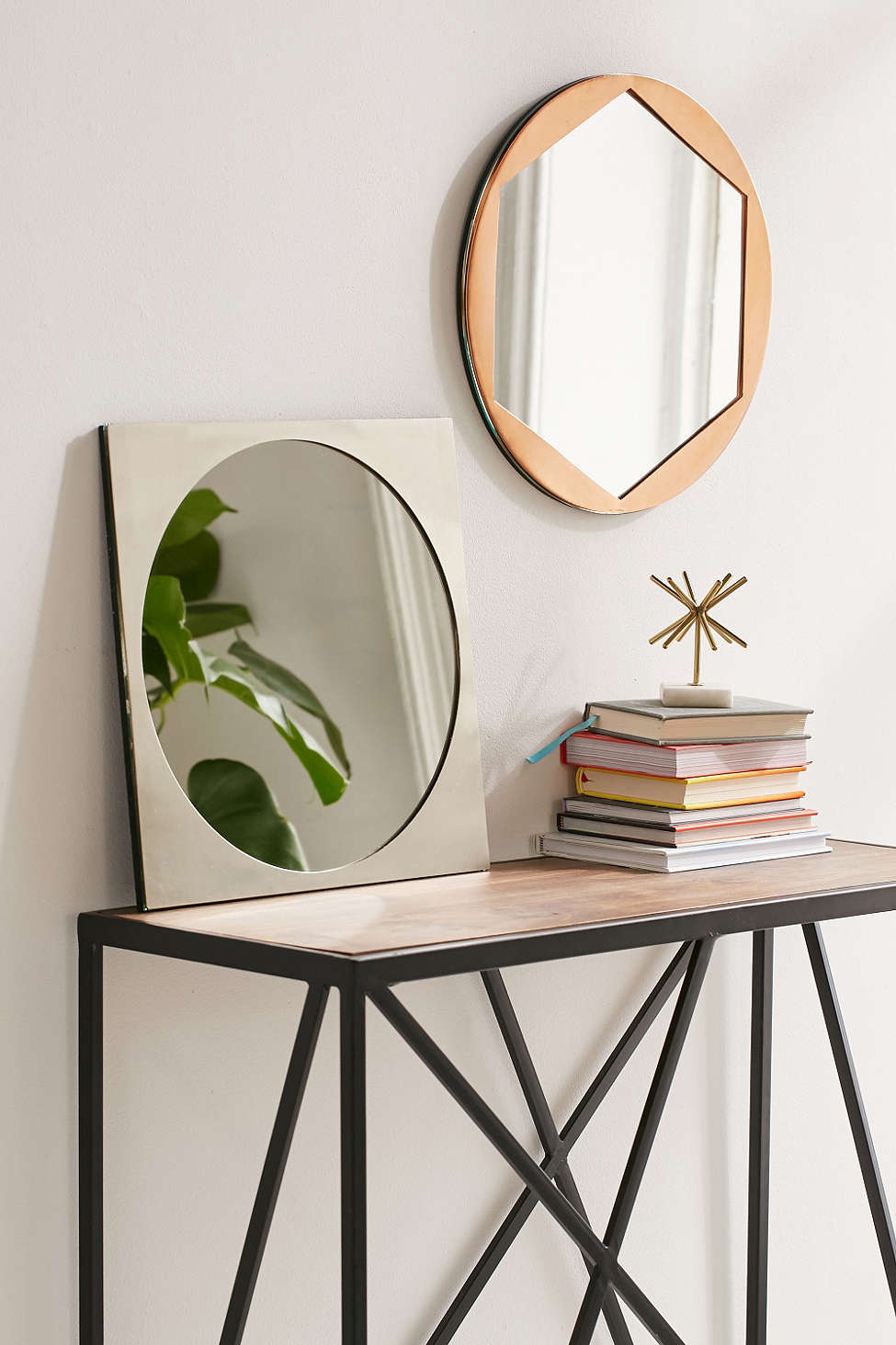 Online marketplace Etsy offers a range of interesting geo mirrors, and this Hexagon Mirror from Etsy shop  is available in two different color schemes. Bold meets vibrant!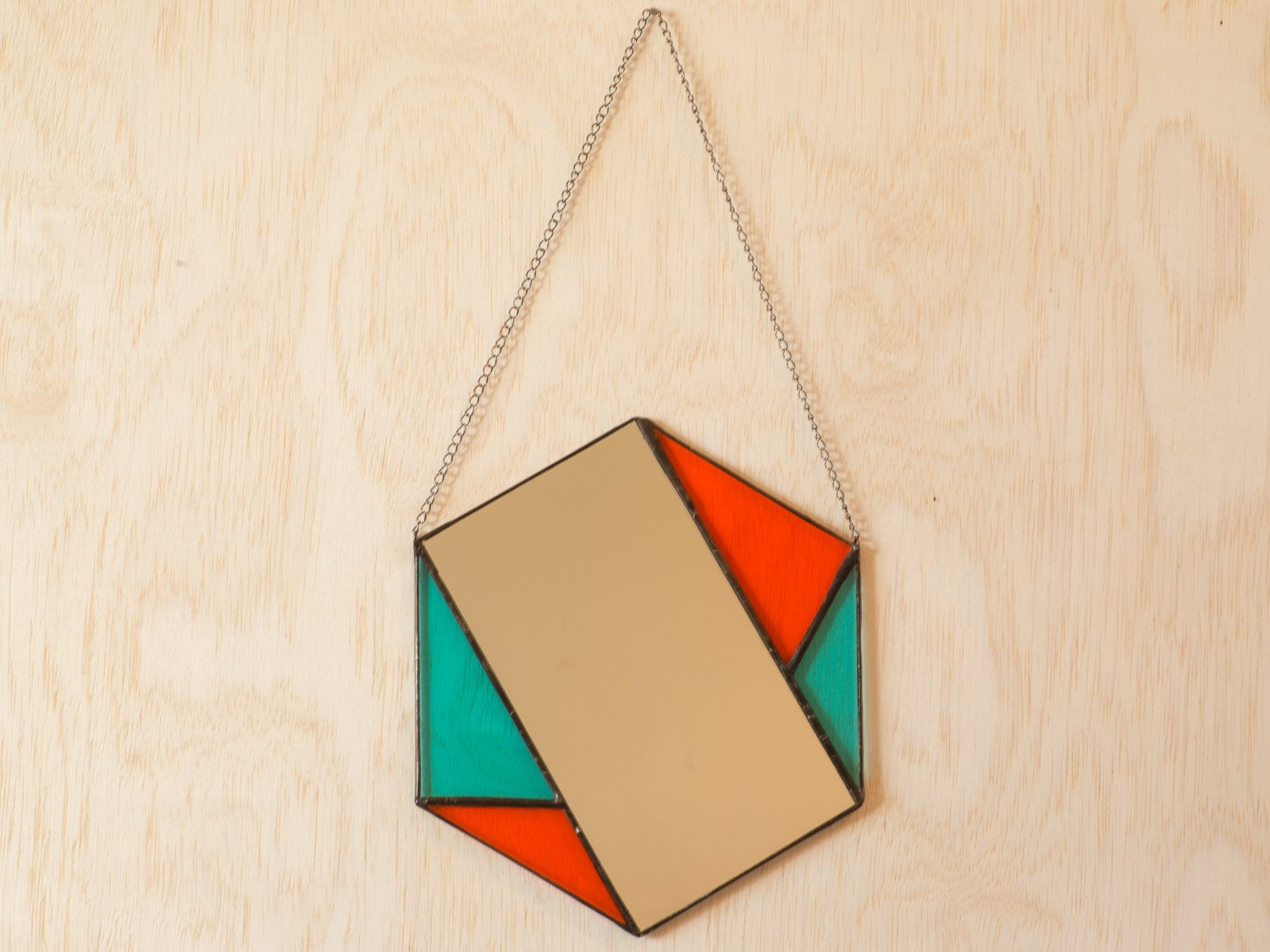 This Triangle Mirror Shelf from Etsy shop is both a mirror and a shelf! Unfinished maple borders the thick glass: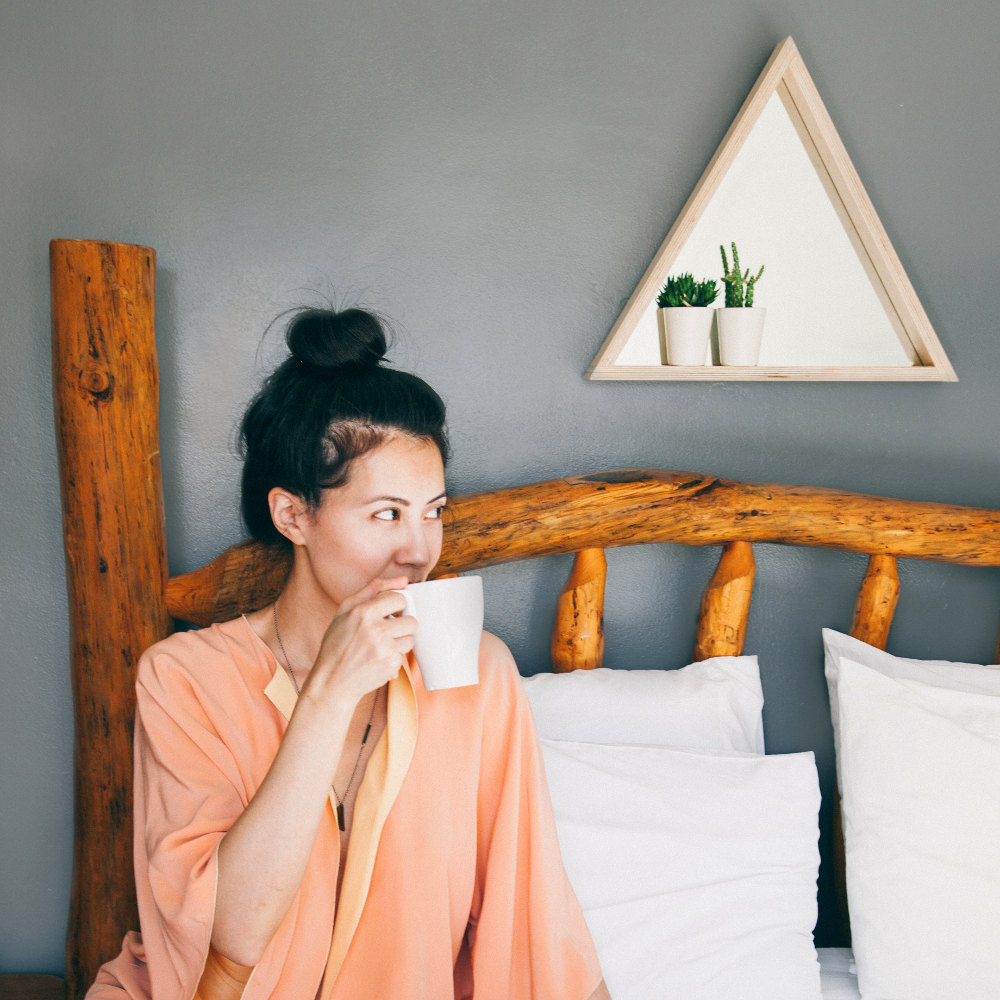 Made For Each Other also offers the triangle shelf with a . Century-old barn wood from the shop owner's grandfather, to be exact!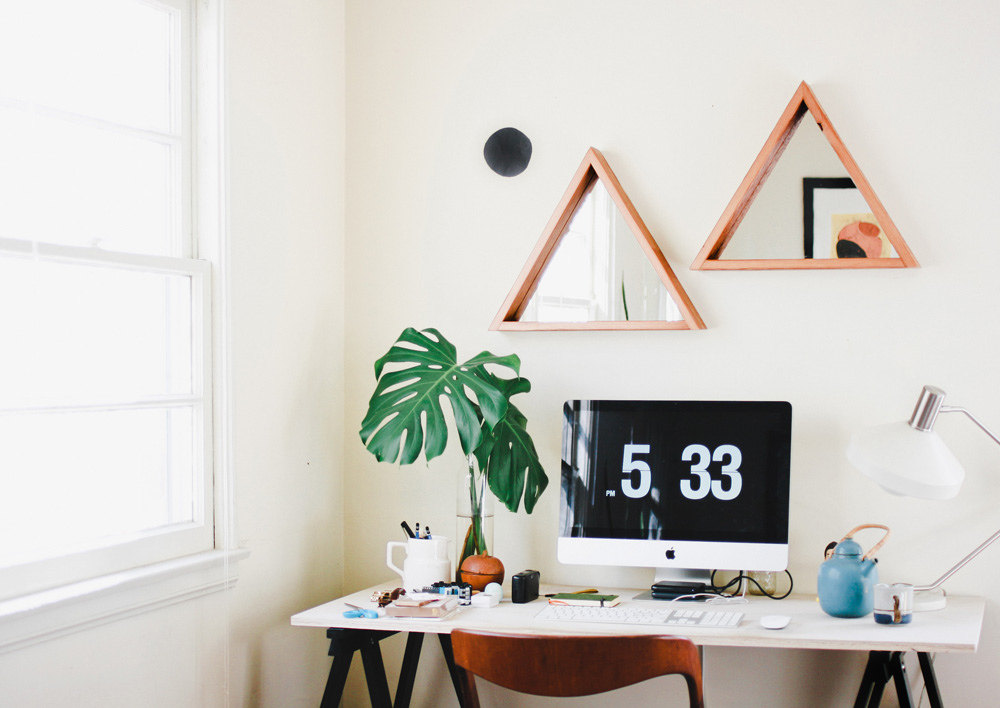 This Diamond Wall Mirror from Etsy shop  brings striking elegance and faceted flair home. Choose from either a black or copper patina as a finishing touch: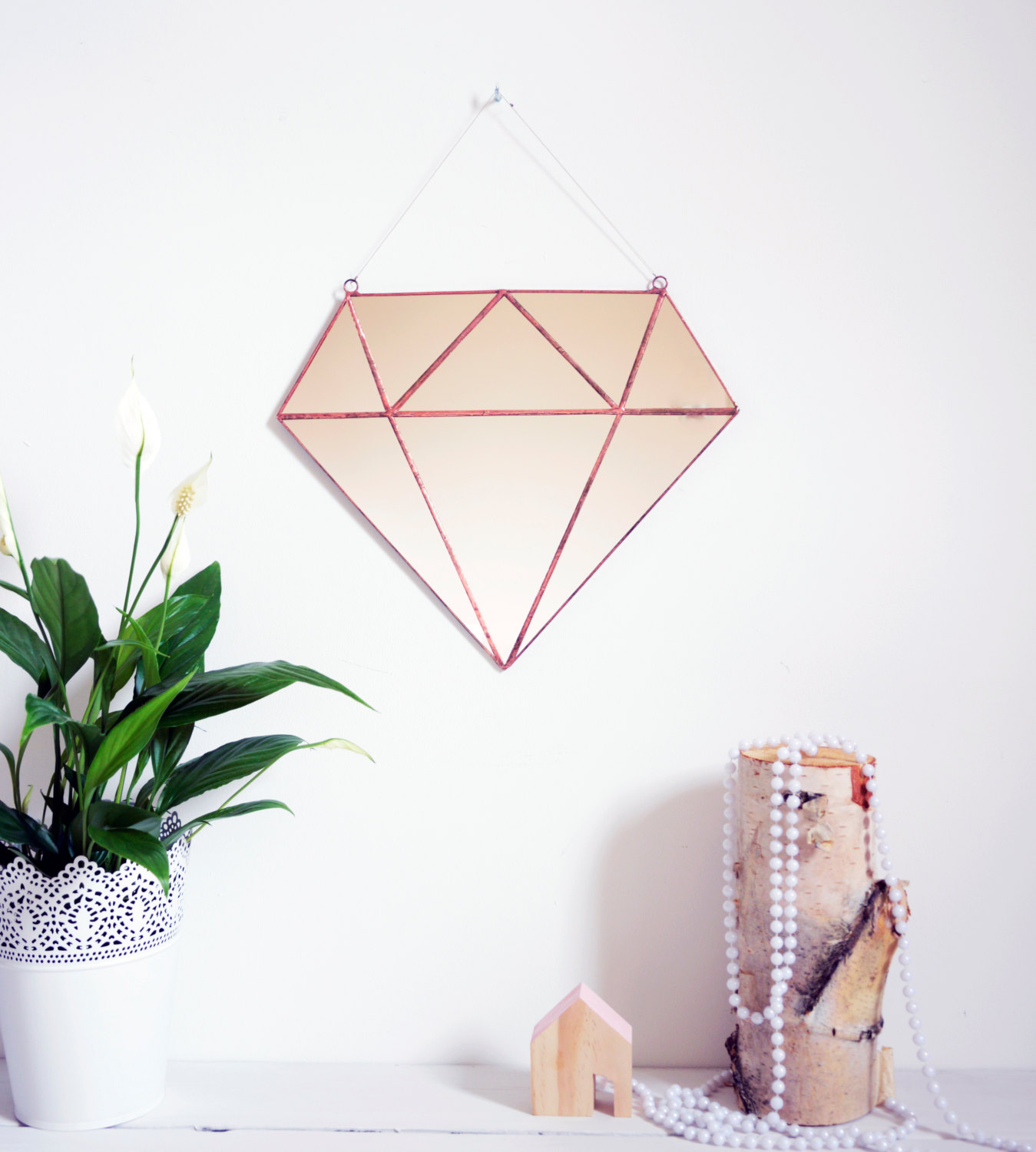 What do you get when you combine a wall mirror with a shelf? The Wall Wonder Mirror from ! Made of smoked oak veneer and dusty blue laminate, the piece also incorporates a diamond design of mirrored glass, adding another layer of practicality and style. Note that the piece is also available in maple, .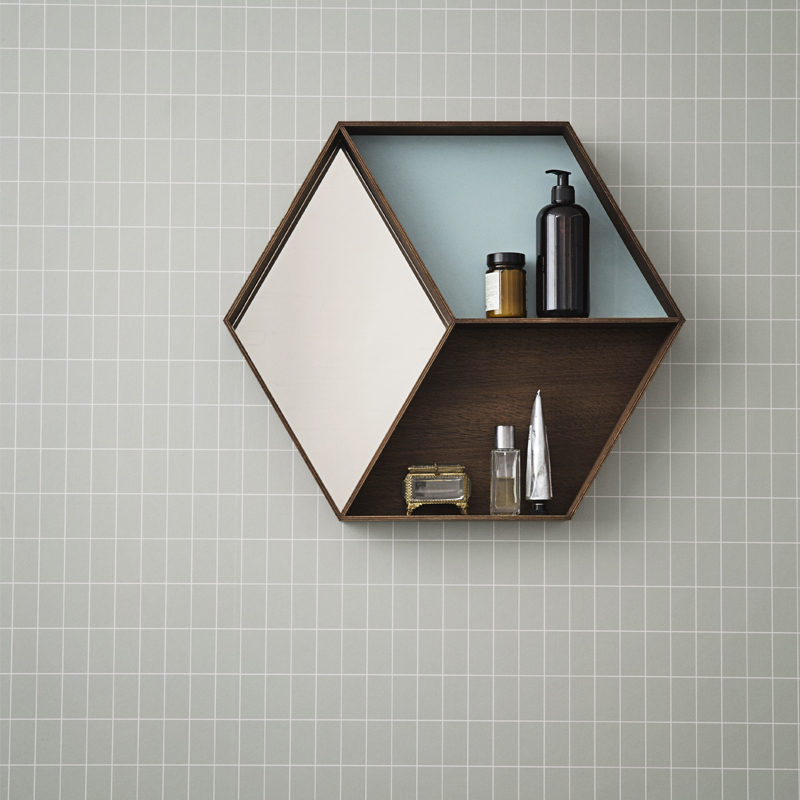 ferm LIVING's  is the perfect accompaniment to the brand's , as it can easily hang from the rod. Powder coated metal, mirror and leather combine for a minimalist decor accessory: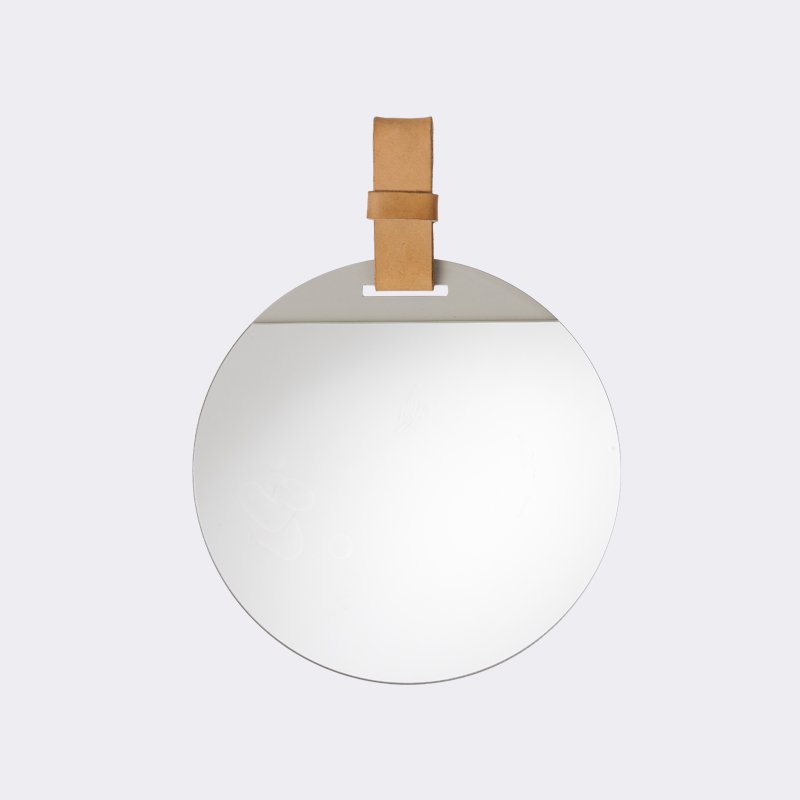 Last but not least, this Small Faceted Mirror from is anything but tiny. With a diameter of 20 inches, it makes a substantial statement without taking over the wall: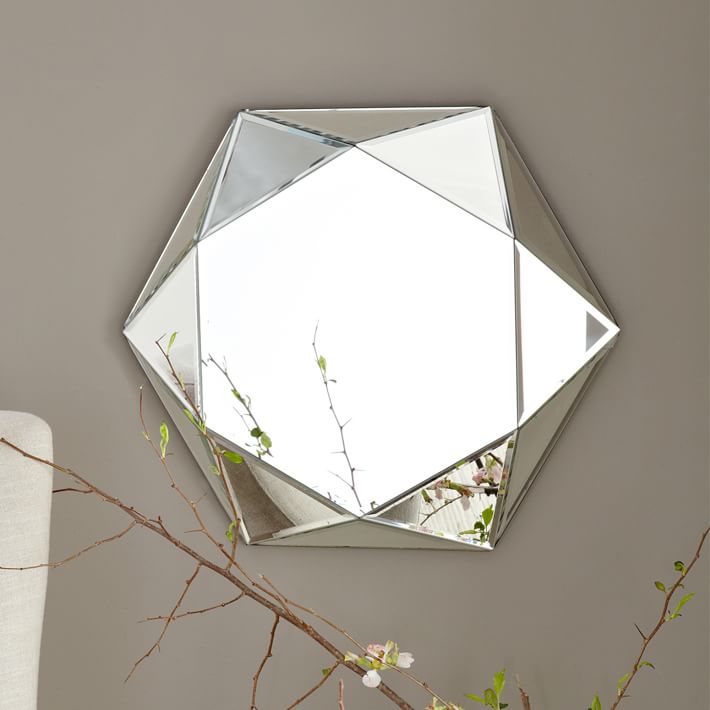 Will you be bringing home reflective geo style this season? Geometric mirrors are an easy way to add shine to your interior while celebrating one of today's biggest trends!
Liked the story? Share it with friends.