If you've noticed a huge spike in seagrass baskets, you're definitely observing one of today's biggest design trends! Many of these baskets are handmade in Southeast Asia and include embellishments such as pom-poms and tassels. Inspired by water vessels, they provide a big dose of easy-breezy, practical style.
Why are belly baskets so popular? Made of natural materials (such as seagrass and straw), they instantly serve as earthy accents for a range of interiors, from the modern to the boho chic. Plus, they're collapsible, making them easy to store. There are so many ways to use and decorate with seagrass belly baskets, so keep reading for all the details, as well as purchasing information…
Decorating with Seagrass Belly Baskets
Belly baskets can be used as laundry hampers, storage bins (hello nursery toys!), and shopping bags. They also serve as plant baskets and even wall-mounted storage. The possibilities are endless! While it's best to place a plant in the basket ONLY if it's already in a pot, we think you'll agree that they create an interesting, textural alternative to your run-of-the-mill terracotta planter. [photo below from ]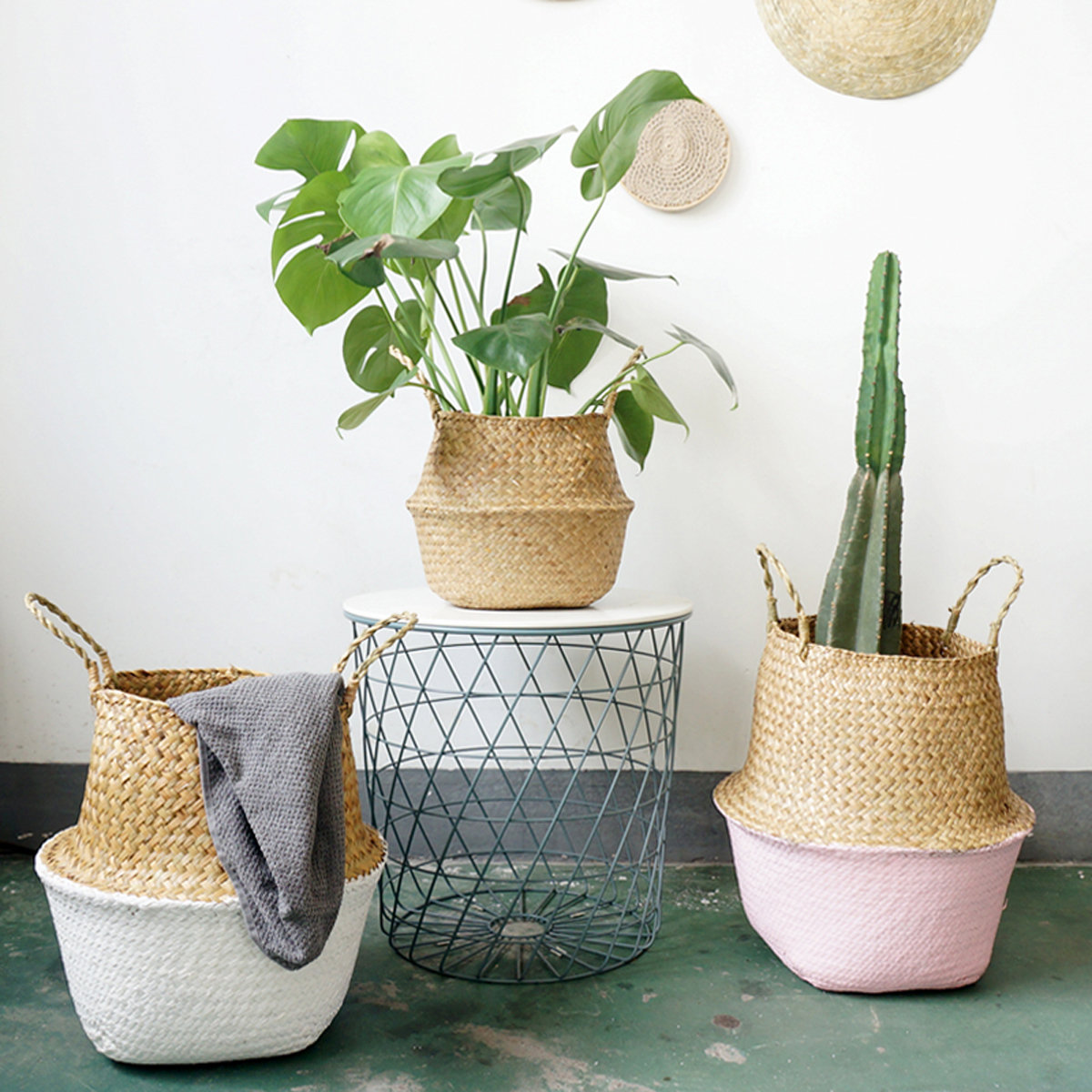 Need a place to stash blankets and throws for those chilly nights? As you can see above and below, a belly basket is the perfect receptacle for extra textiles!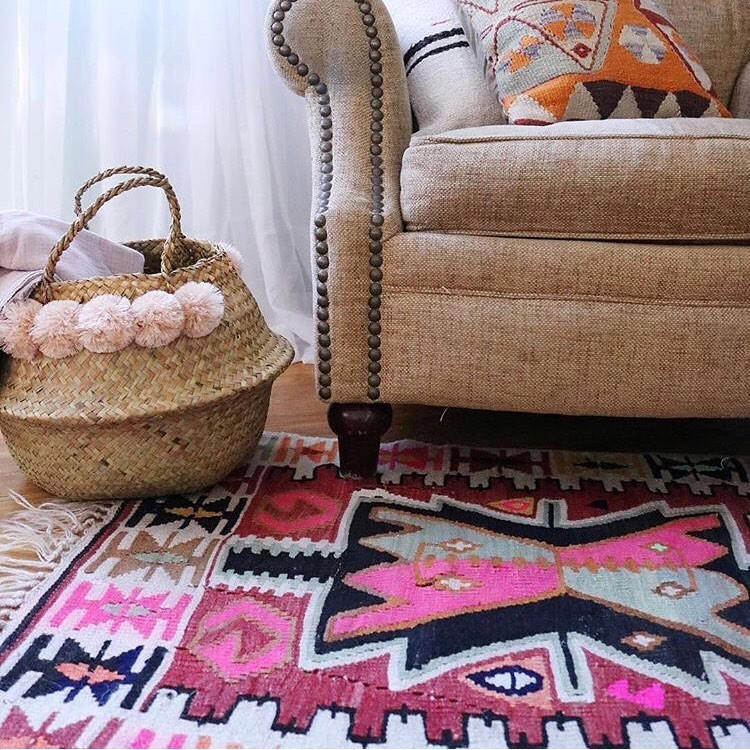 Whether you purchase them plain, pom-pommed or tasseled is a matter of preference. We can't help but be smitten with the blush tones of the pom-poms on  Subtle yet striking at the same time!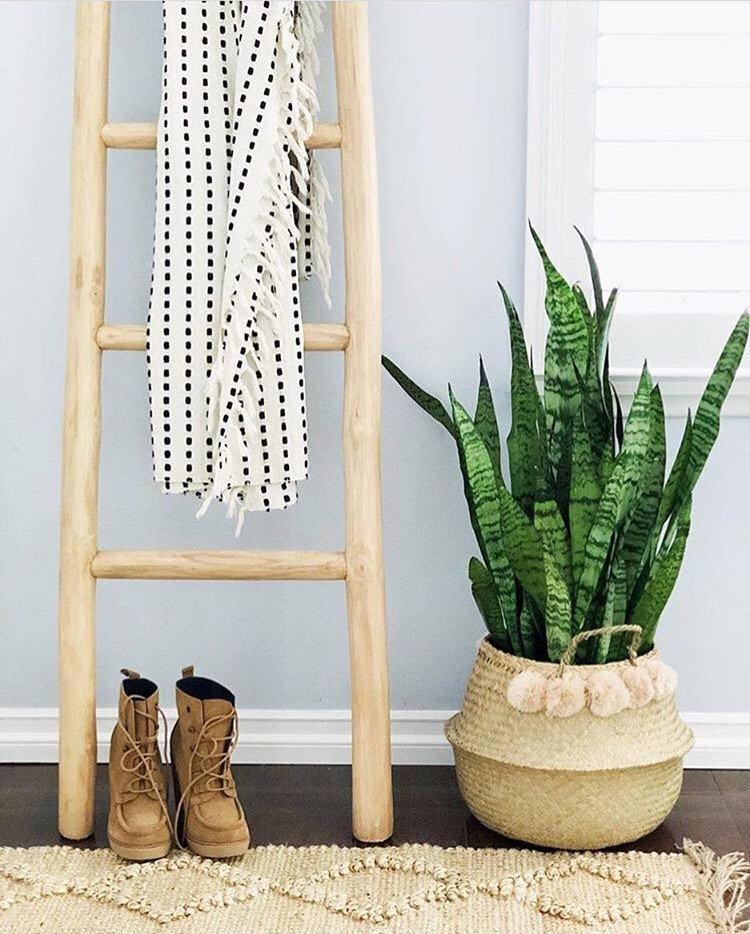 Belly baskets can also feature stripes that follow the zigzagged woven pattern. These  from Newchic prove that contrast is cool: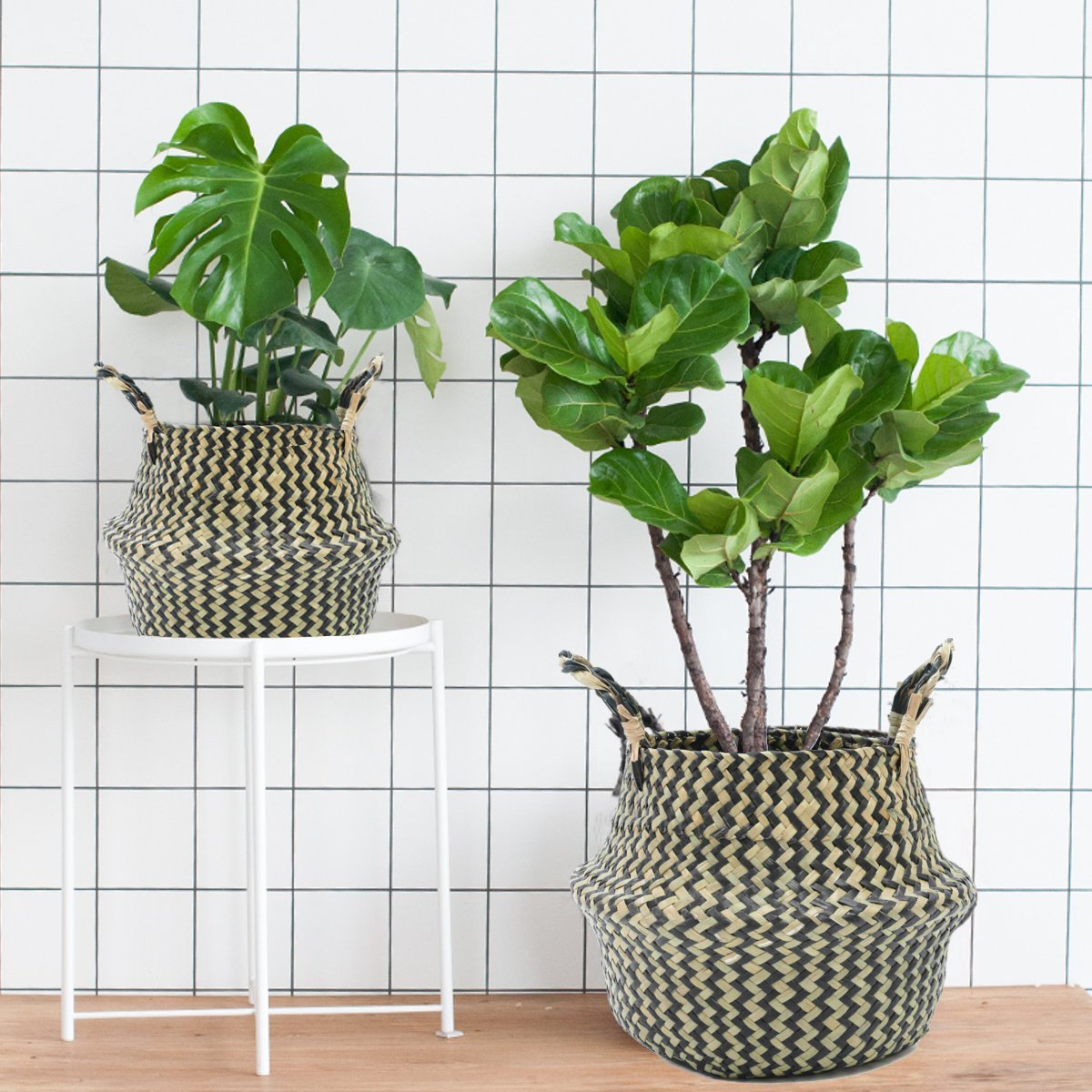 However you showcase your seagrass belly baskets, it's hard to go wrong with these versatile containers. from Studio DIY highlights the way that they make great toy baskets for little ones, especially when you're trying to baby-proof while providing your tot with kid-friendly items to grab and enjoy: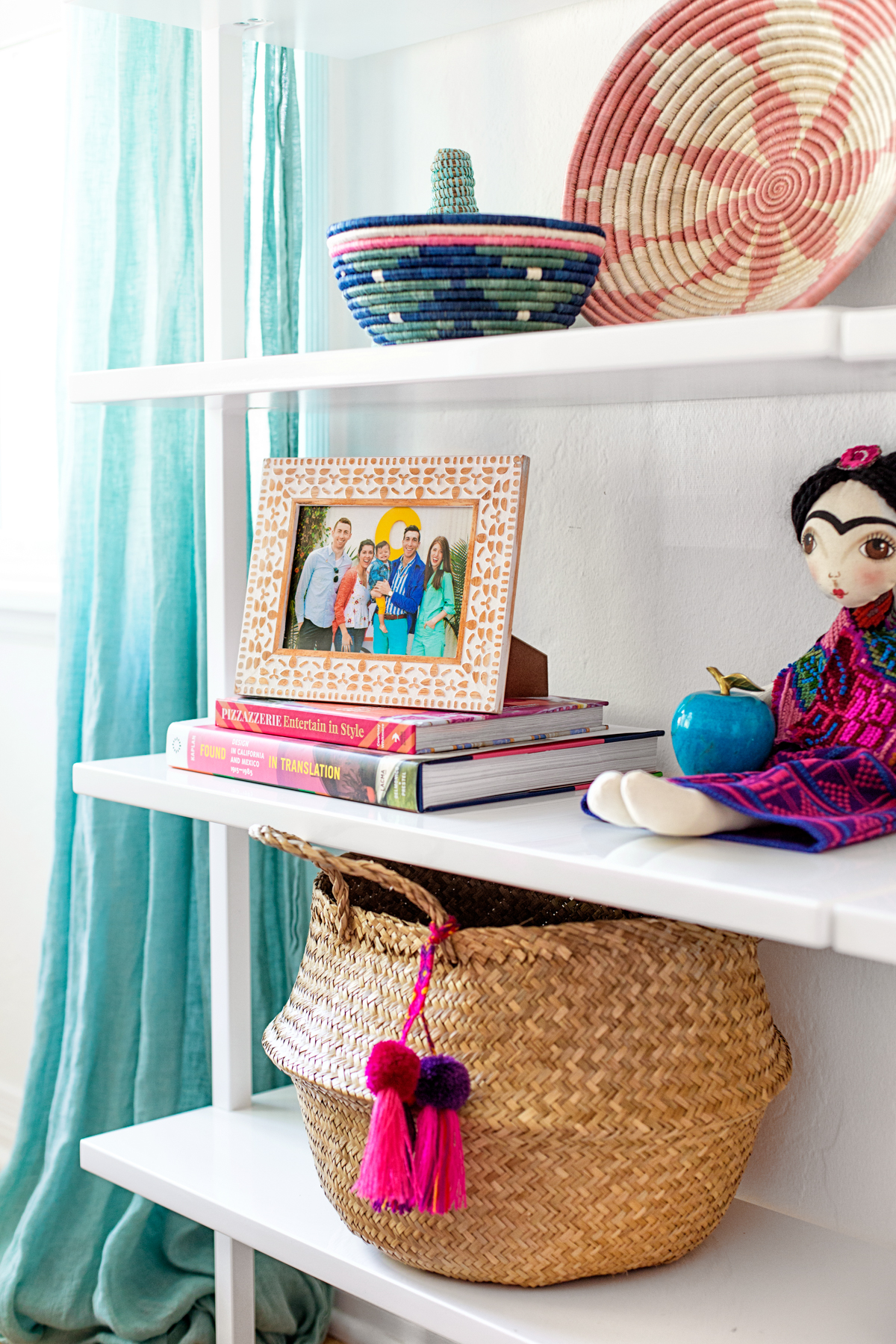 Now who's ready to do some shopping?!…
Where to Buy Seagrass Baskets
Seagrass baskets are available for a range of prices at an equal range of retailers. You get what you pay for, so higher-quality materials such as seagrass often fetch a higher price than baskets made from straw. Embellishments raise the price as well. With that said, they're generally affordable, making a big impact, even when small! is a popular destination for belly baskets, and you can find them in a range of sizes, including small, medium and .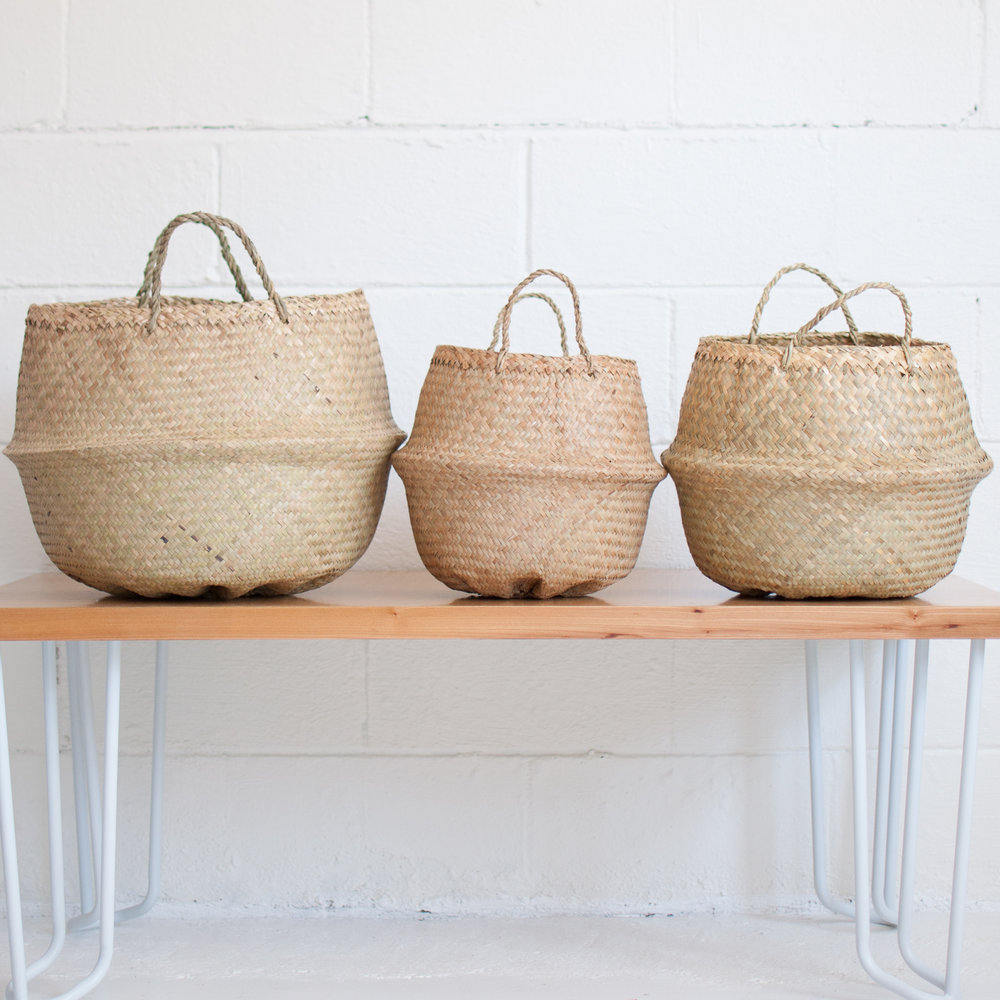 Baskets from  are shown above and below. Plain and striped  take center stage, showcasing an array of options.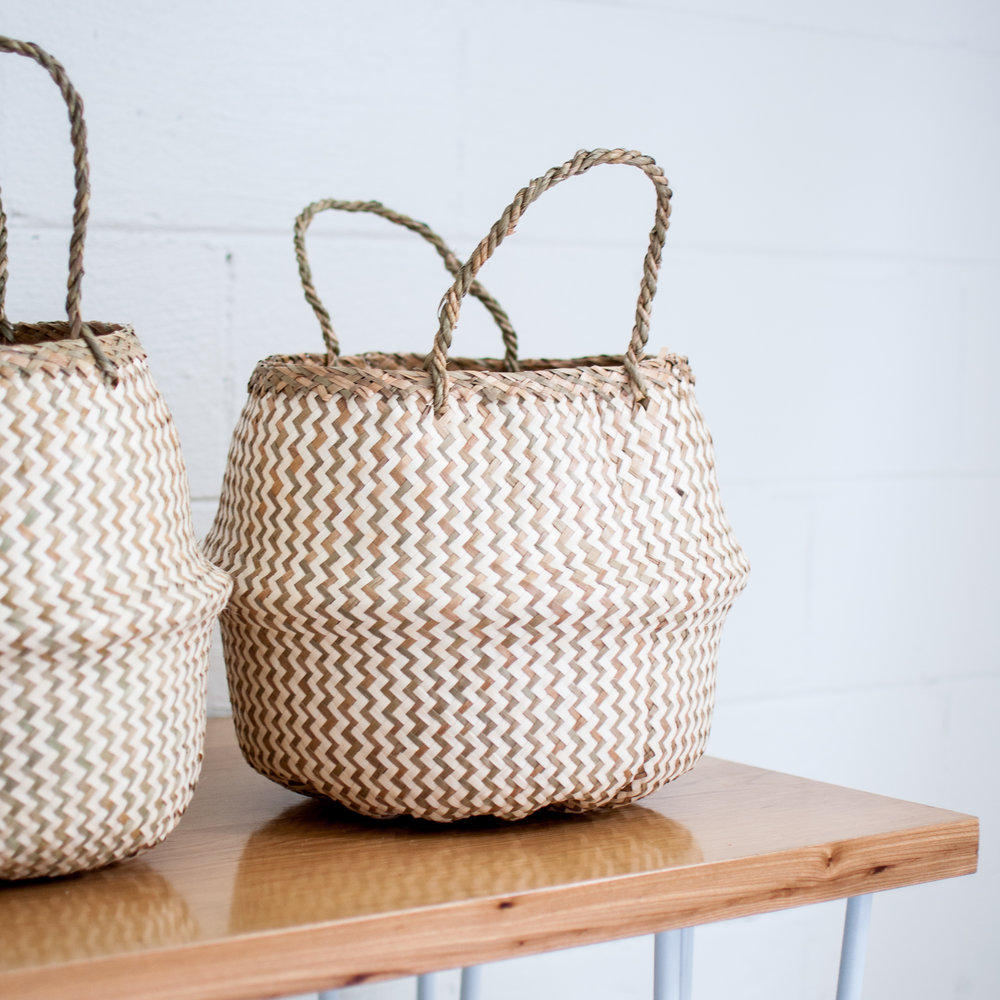 As mentioned above, many of the baskets have tassels and pom poms. We're big fans of the  below. In fact, it inspired our Easter basket DIY project! Check it out here.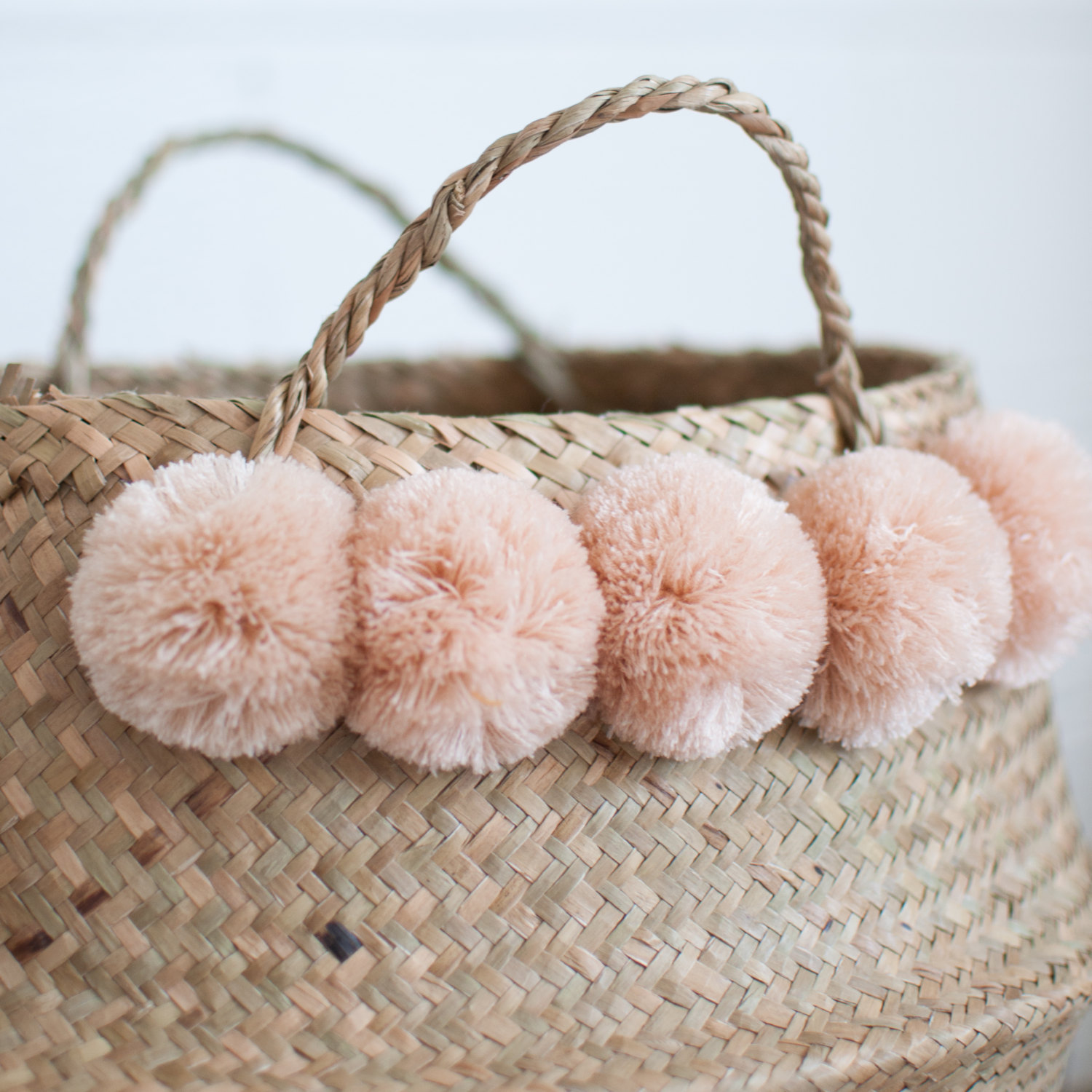 One more treasure from Etsy shop Xinh & Co.: this , featuring beautifully vibrant hand-cut pom-poms in shades of red and pink. Check it out below!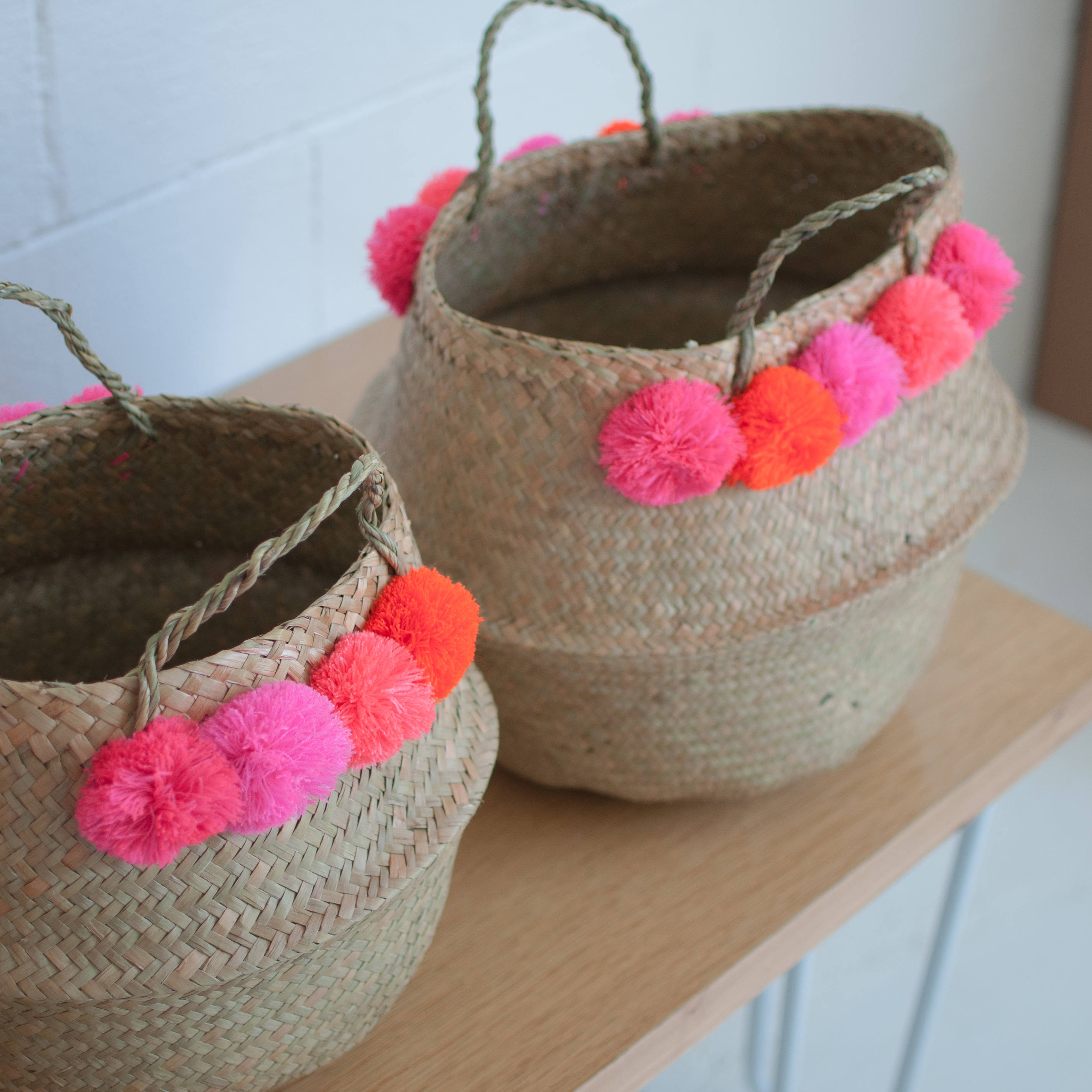 Whether the pom-poms are one color, a range of colors, or different shades in the same color family, these embellishments really bring a belly basket to life. Here's another vibrant option from Elize Gran Studio, available through :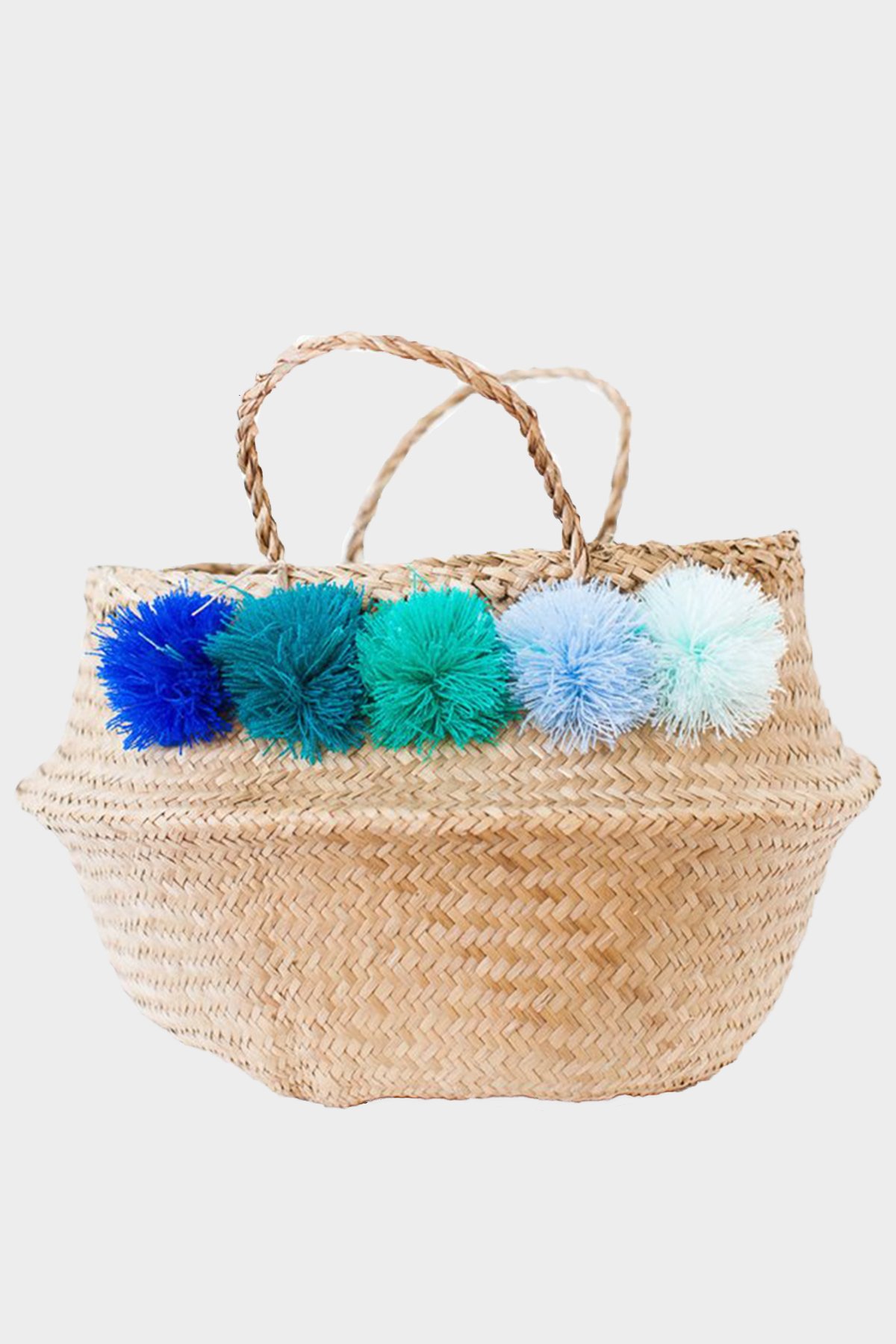 Etsy shop  also offers beautiful seagrass basket options, including the variety. This embellishment is a great option for those seeking an alternative to pom-poms.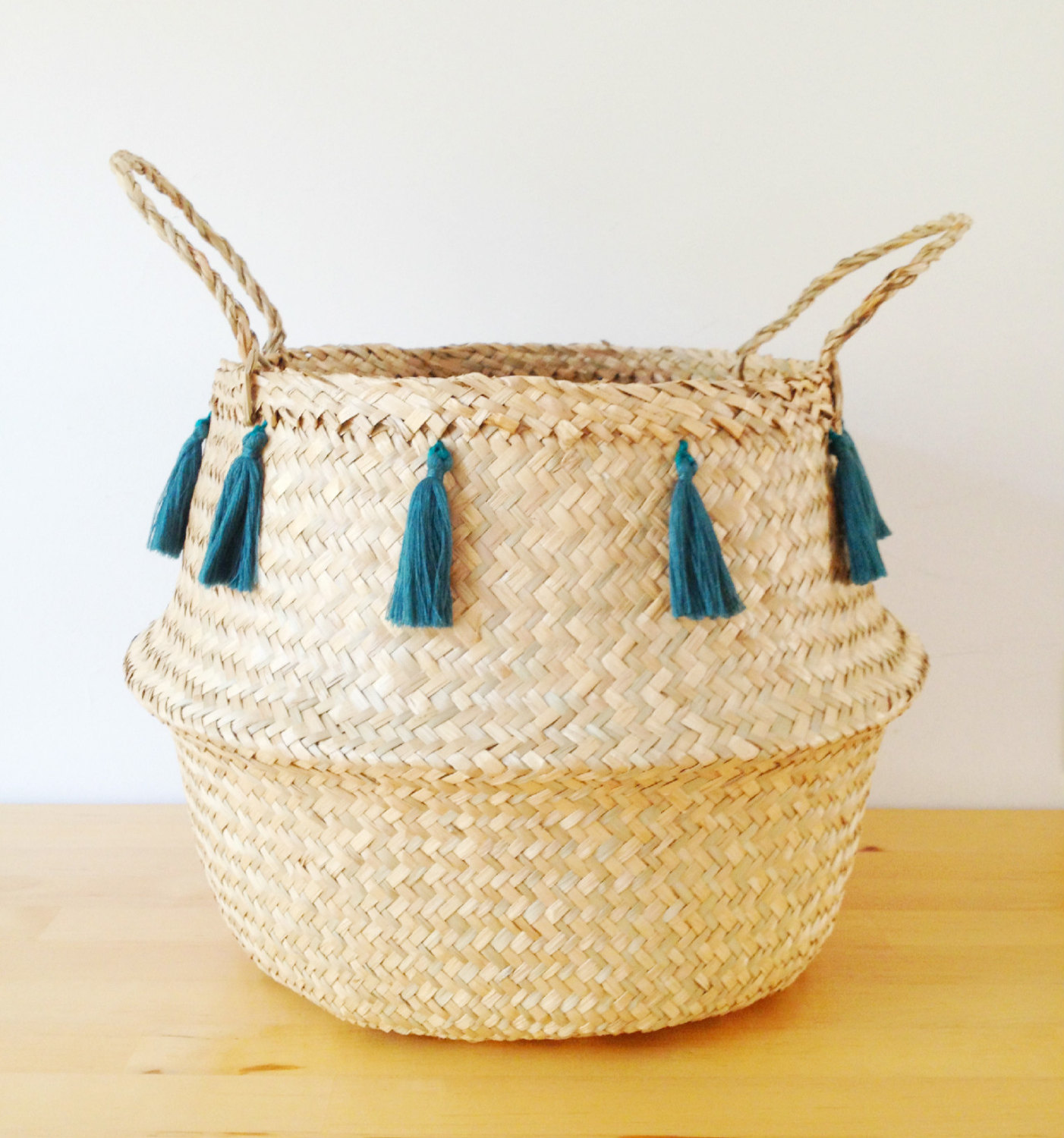 Many of today's popular seagrass baskets are two-toned. Whether they're paint dipped or made from two separate materials, the color-blocking creates a modern feel. This  (also from Tala) showcases the lovely contrast of rose gold and white.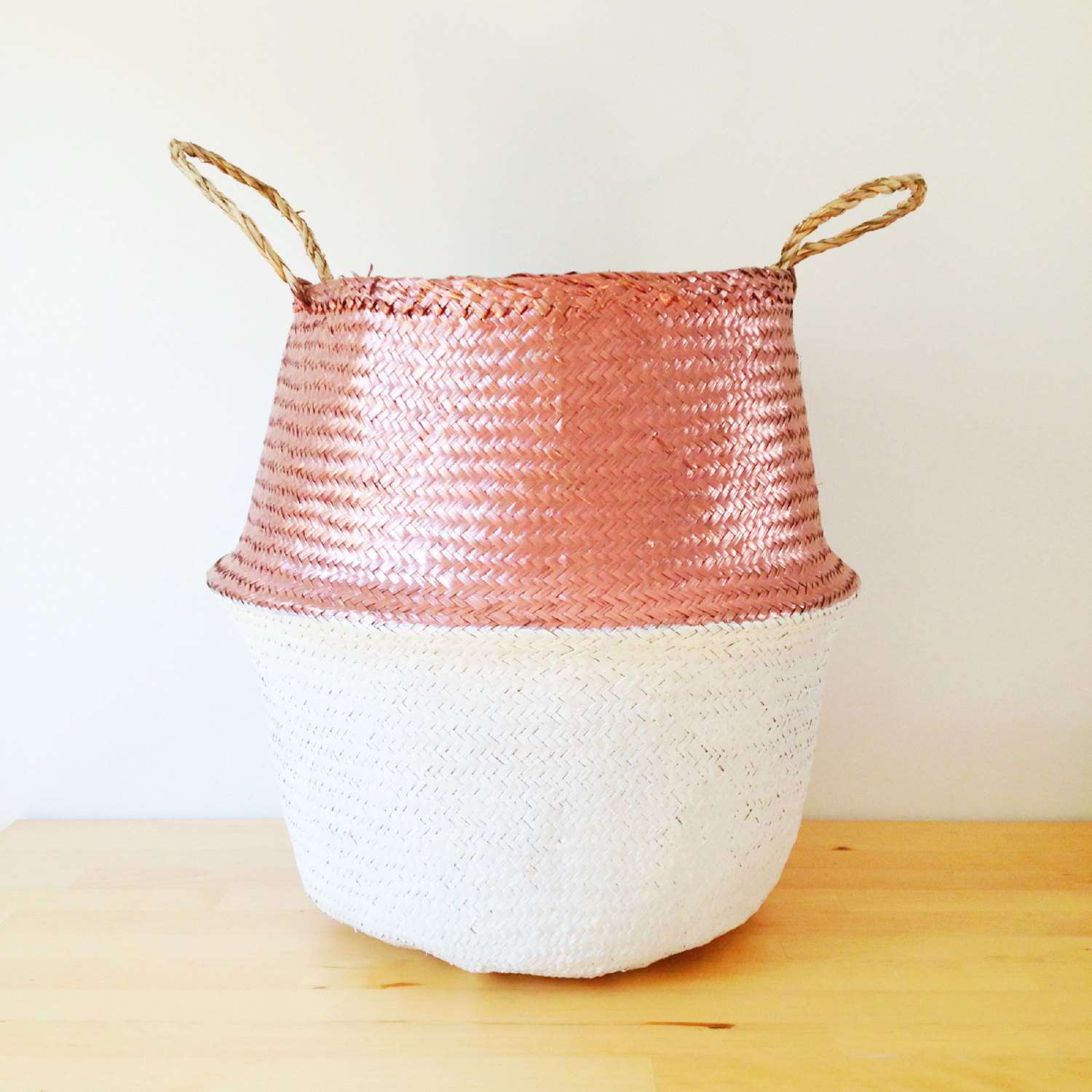 Affordable purchasing options for belly baskets include containers from retailers such as  and . You can easily create your own pom-poms from yarn and embellish the basket of your choice. Or purchase the basket of your choice through brands such as  and Serena & Lily (who offers the  below).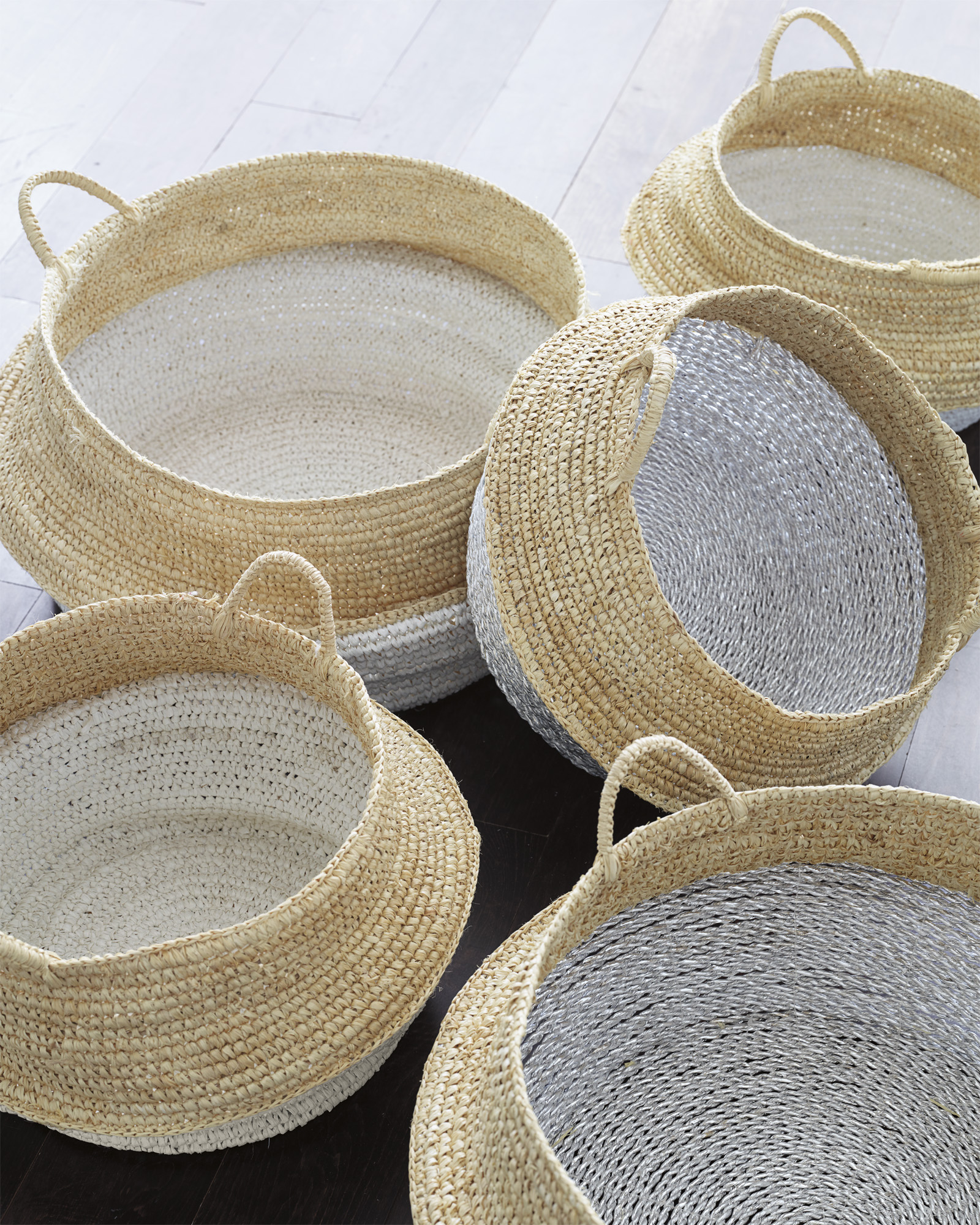 is another source for belly baskets, including two-tone options. This basket is made from straw: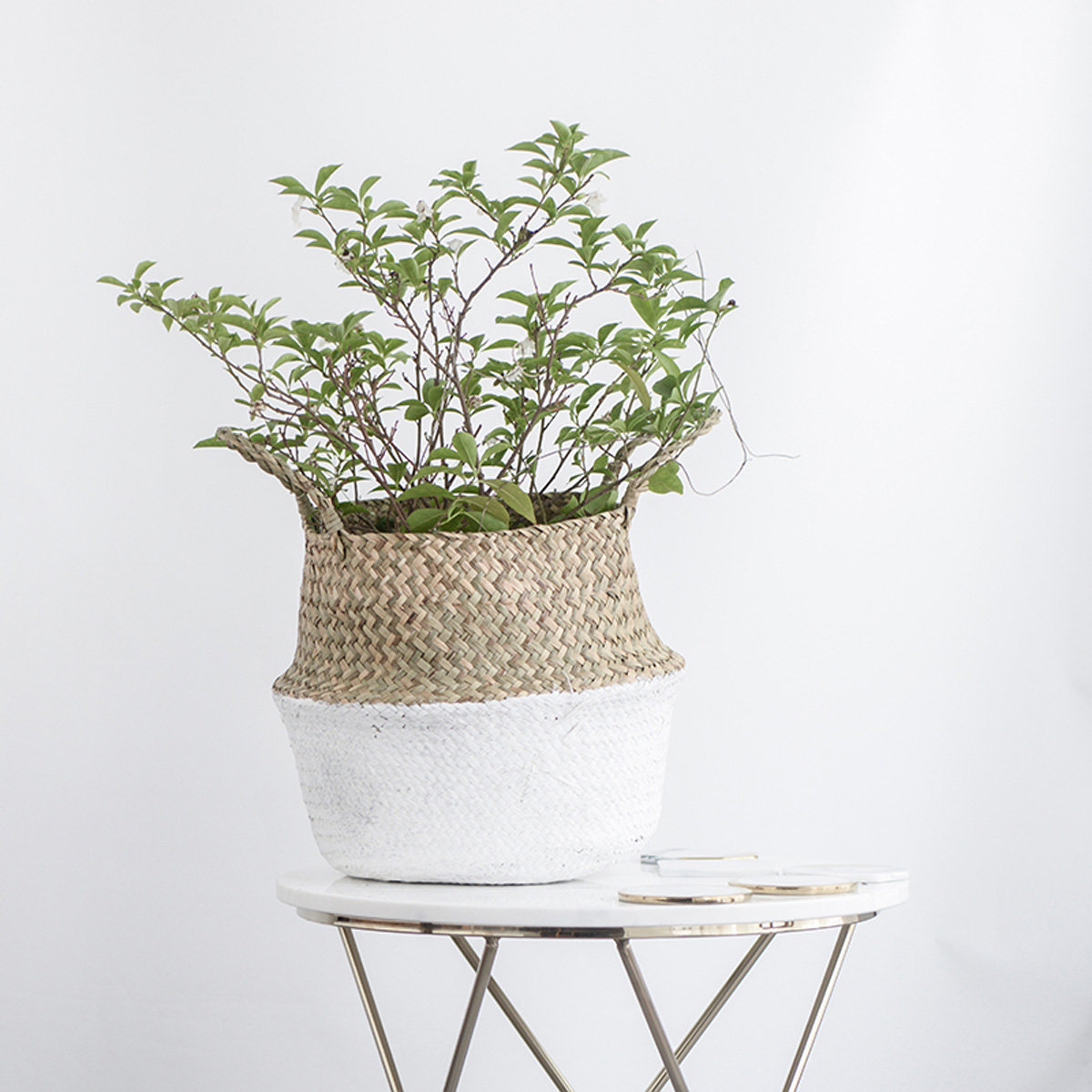 provides some interesting options, especially since it curates a huge selection from sellers such :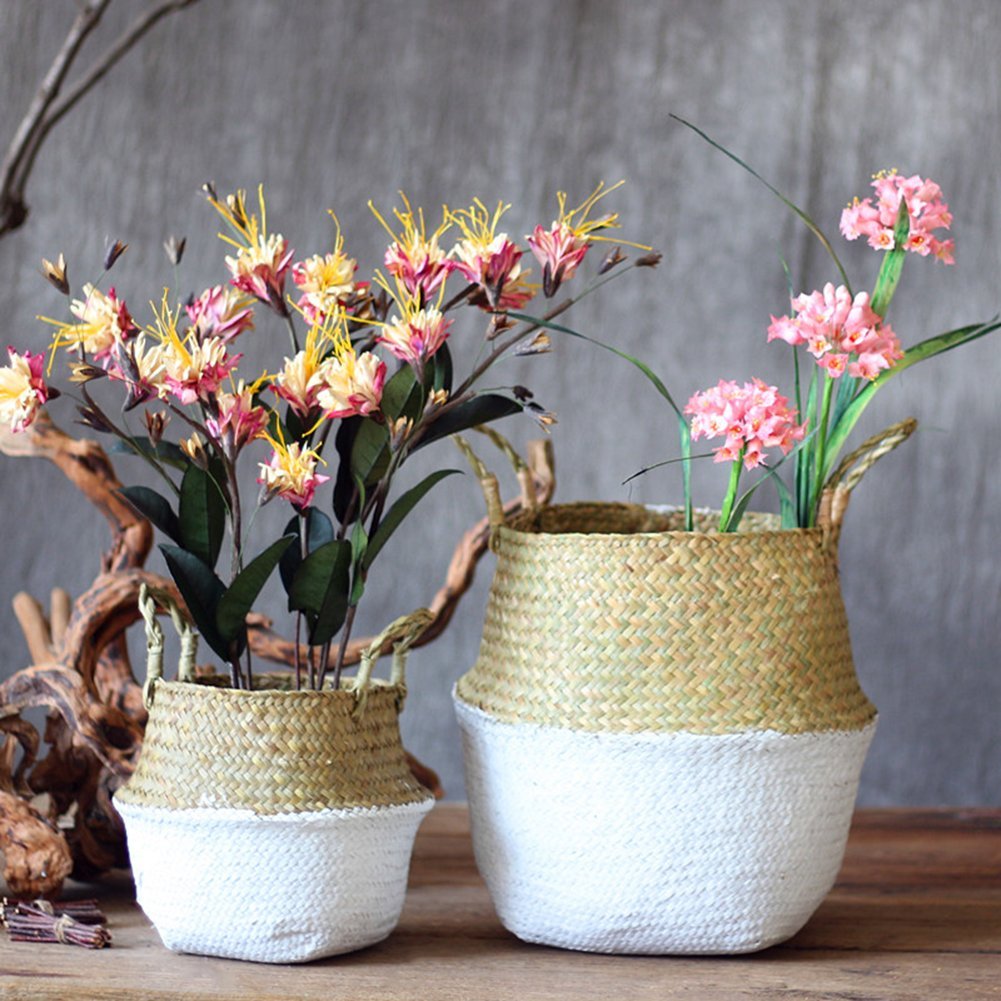 We'll end with a fabulous image from Amazon seller , featuring a belly basket in a Scandinavian-style home.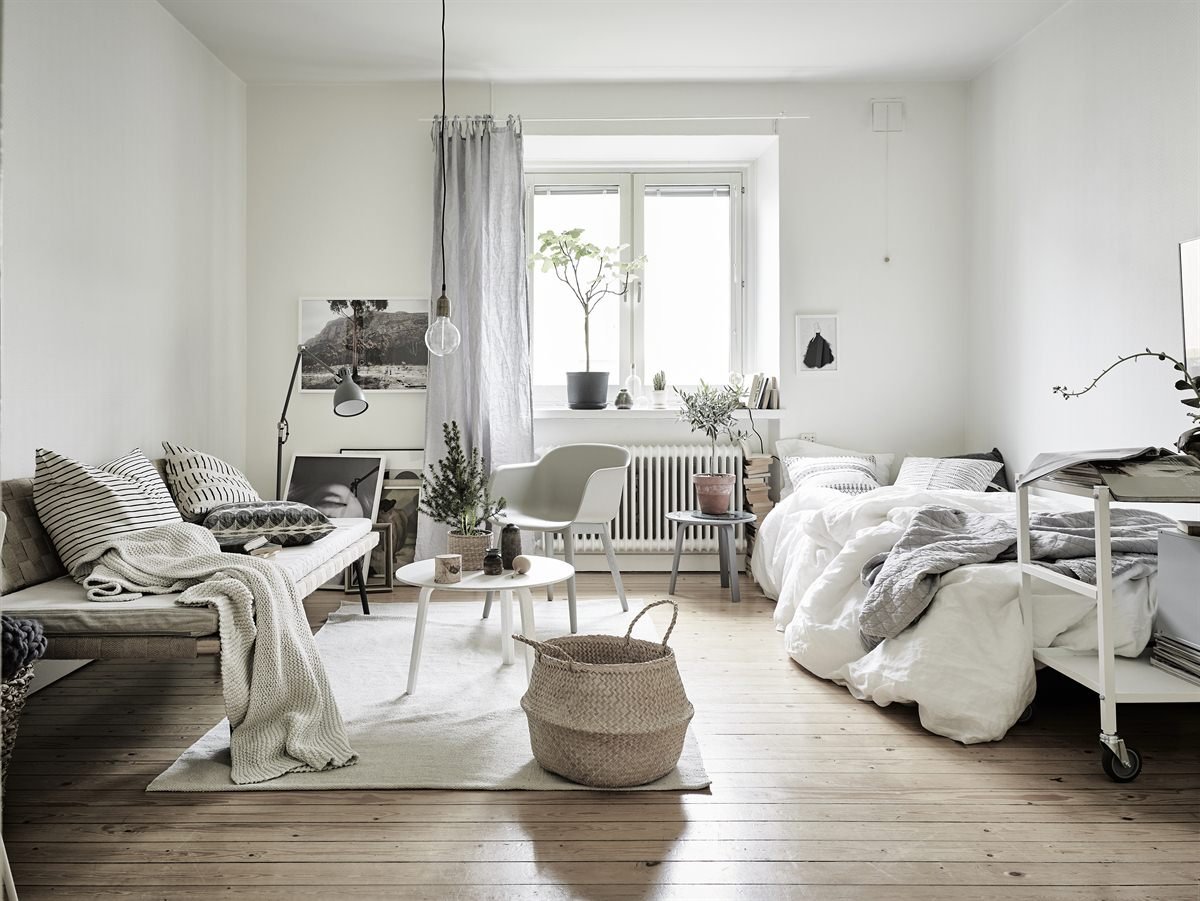 Is there any space that doesn't look even more stylish with a seagrass belly basket on display?! Happy shopping!
Liked the story? Share it with friends.