It's an exciting time to entertain if you're a design lover who enjoys keeping up with the latest trends. The world of party goods has undergone a major transformation in recent years. While it used to be the main destination for shopping, the party supply chain store is now one of many options when it comes to planning your latest fete. Not to mention, a new crop of designers have put their stamp on paper goods such as cups, plates and napkins. Add an increasingly large number of choices for supplies such as balloons and banners, and you have the party-perfect recipe for creativity! Let's take a look at some of the latest collections… [below: the Erika collection from ]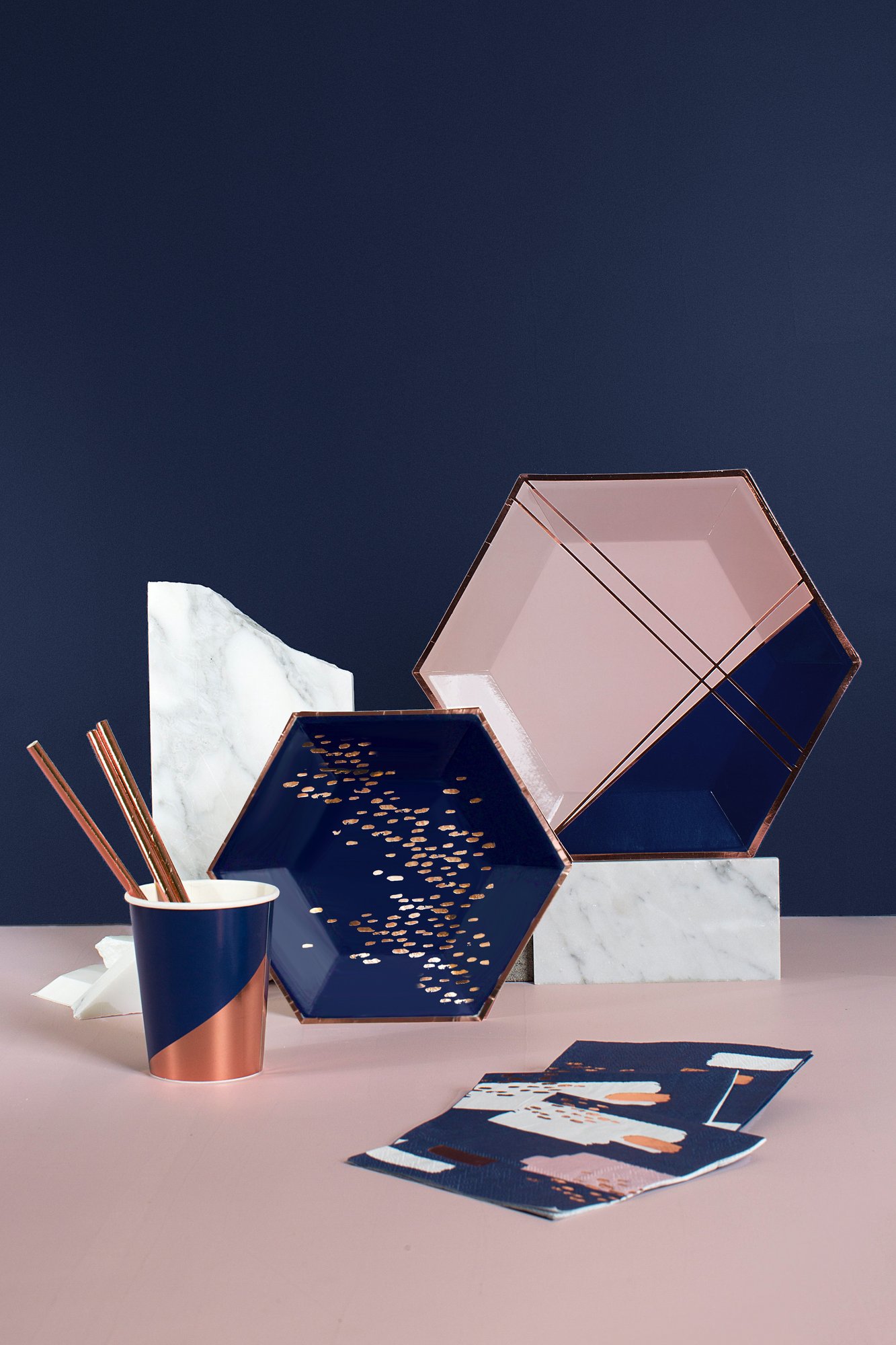 Bash Party Goods
Founded in 2015 by designer Angela Wator, is an independent party company with a wide range of eye-catching offerings. We love the way their designs pay homage to different decades, including the 1970s: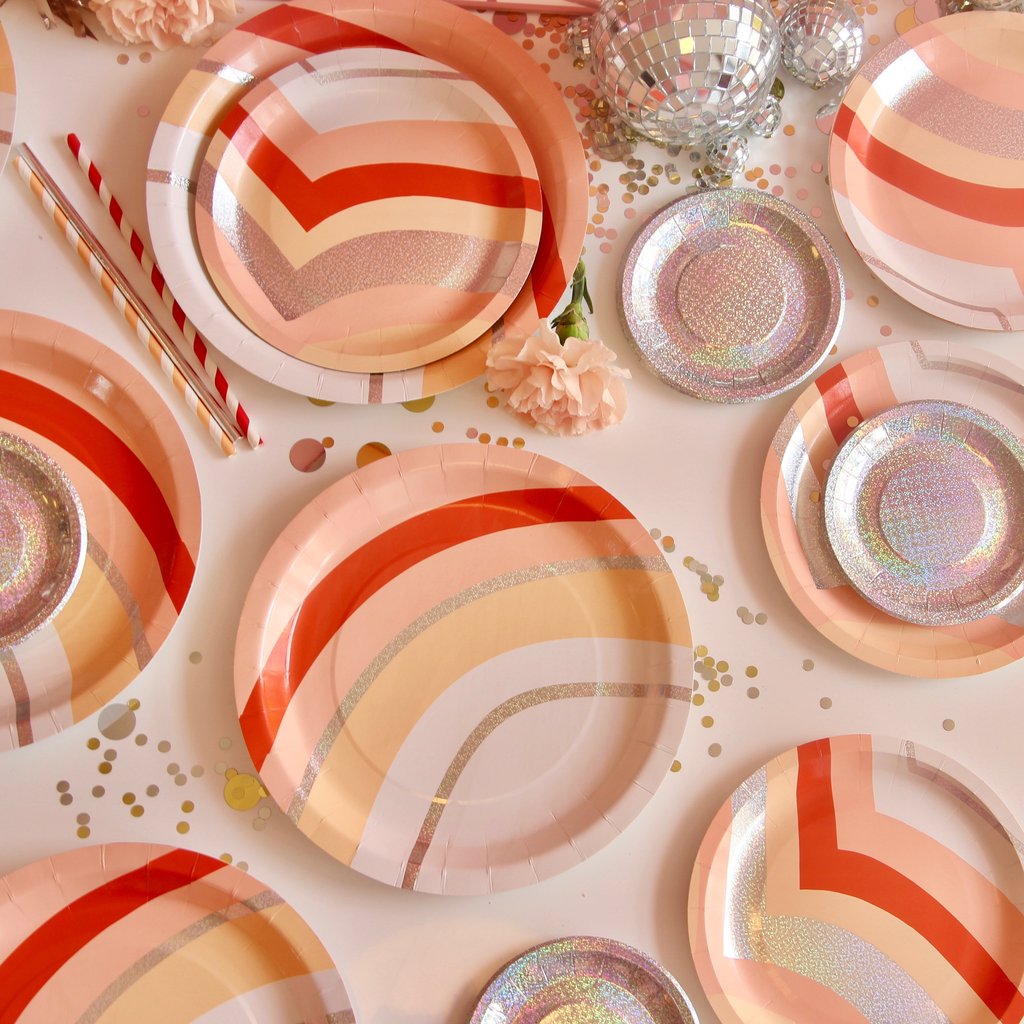 Above we see the brand's collection. Bring on the warm tones and stripes! Below: the '80s revival is alive and well with these . Paper cutouts in pastels create a retro-modern vibe.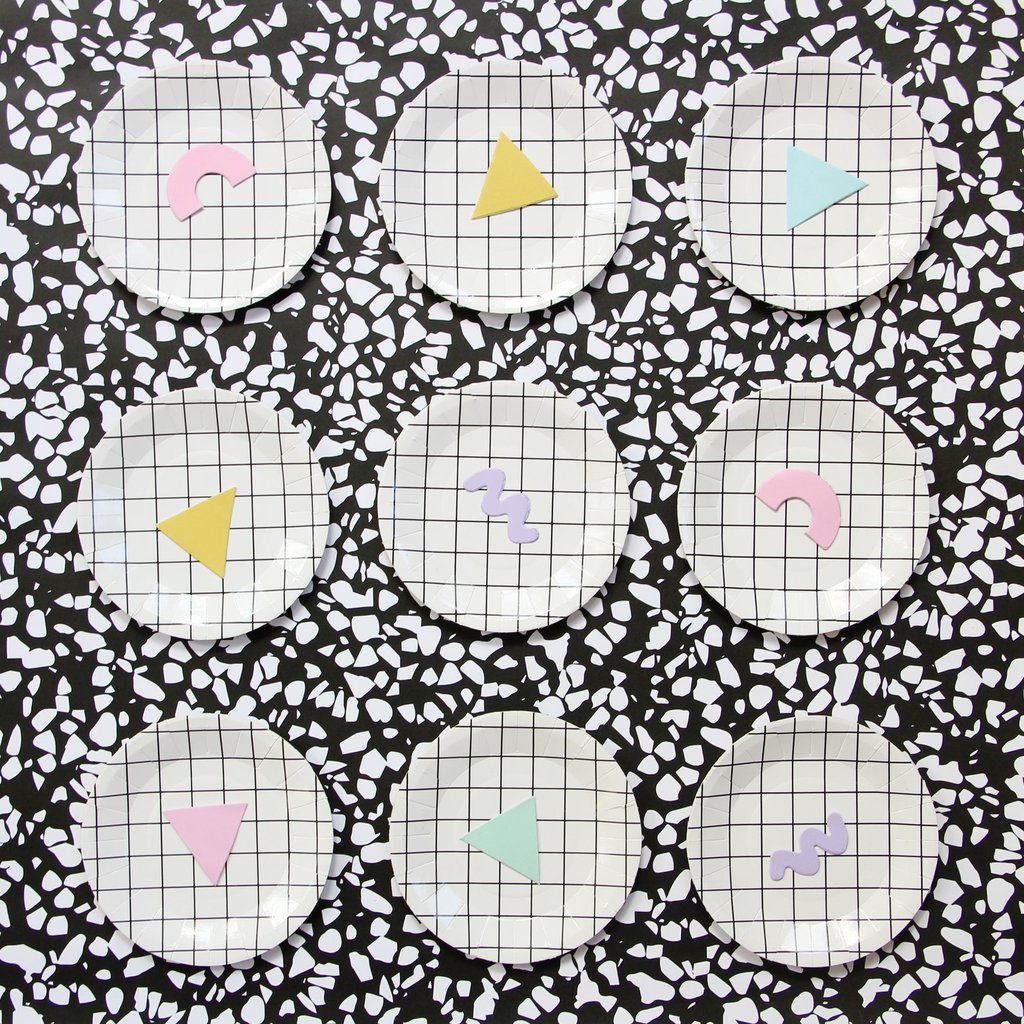 Ready for the '90s? will do the trick, especially since iridescent foil details take center stage.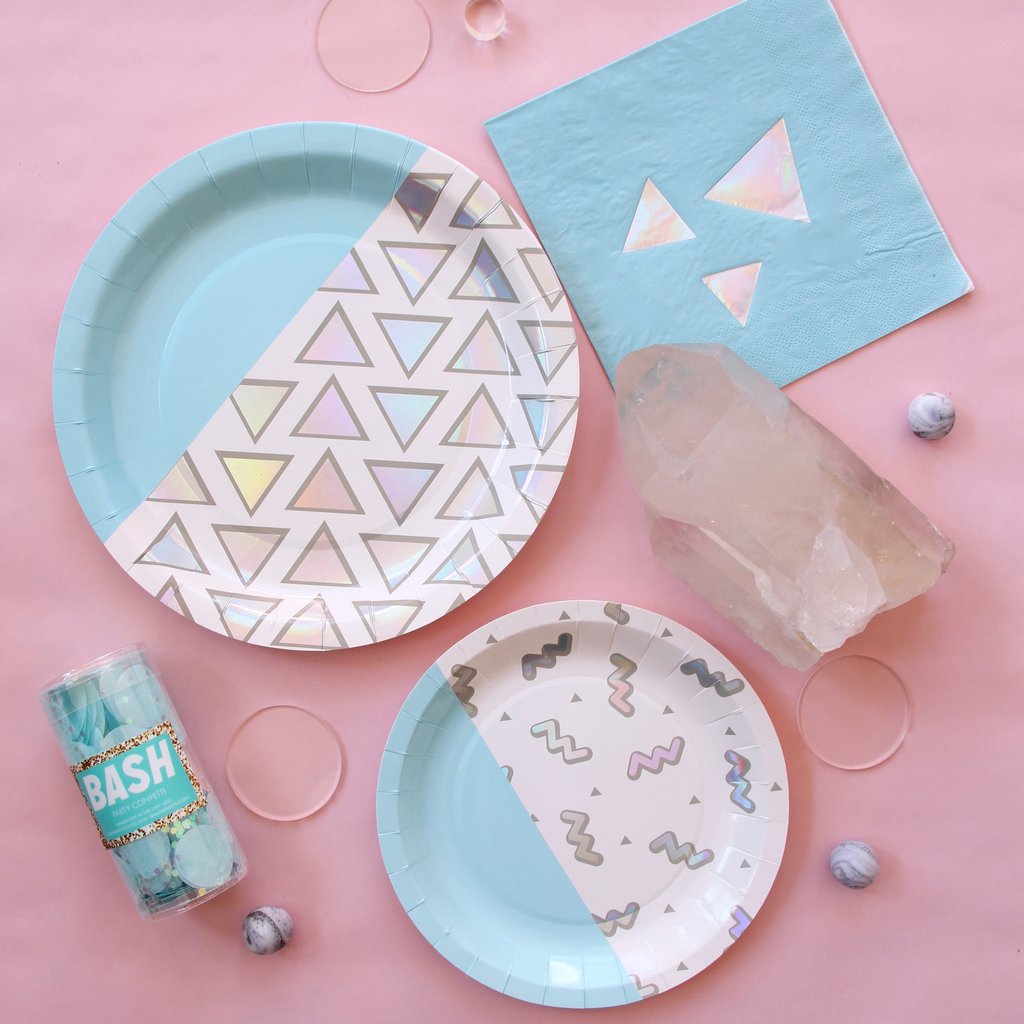 The product photography is as much fun as the actual products, don't you think?! Special touches such as a quartz specimen give a nod to the power of unique modern design. Let's take a look at some of Bash's newer items. We're loving the , shown below: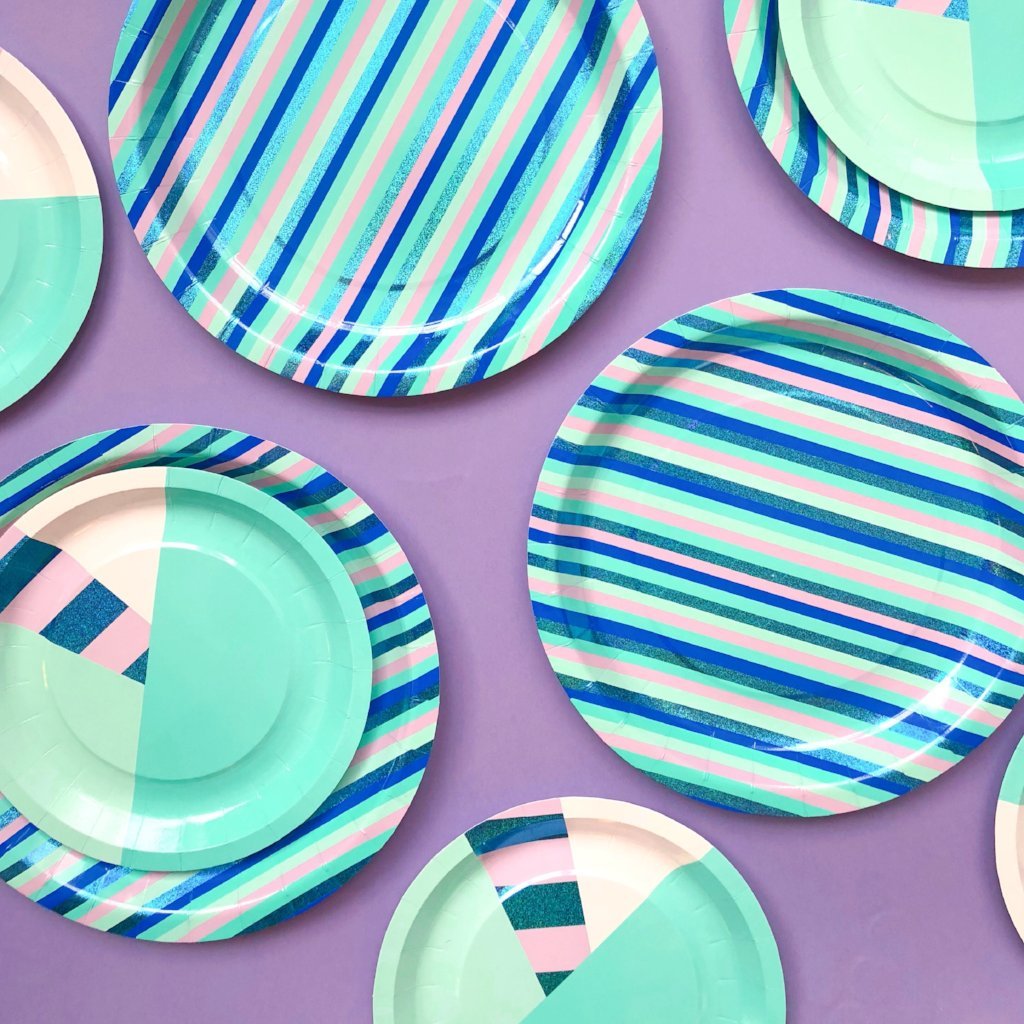 Harlow & Grey
Created by cousins Jeanne Chan and Gloria Wong Tritasavit, offers elegant, interesting party goods that will take your fete to the next level. These modern party supplies reflect the latest trends, from geo style to abstract design. Below we see the collection, which combines the color white with gold foil accents: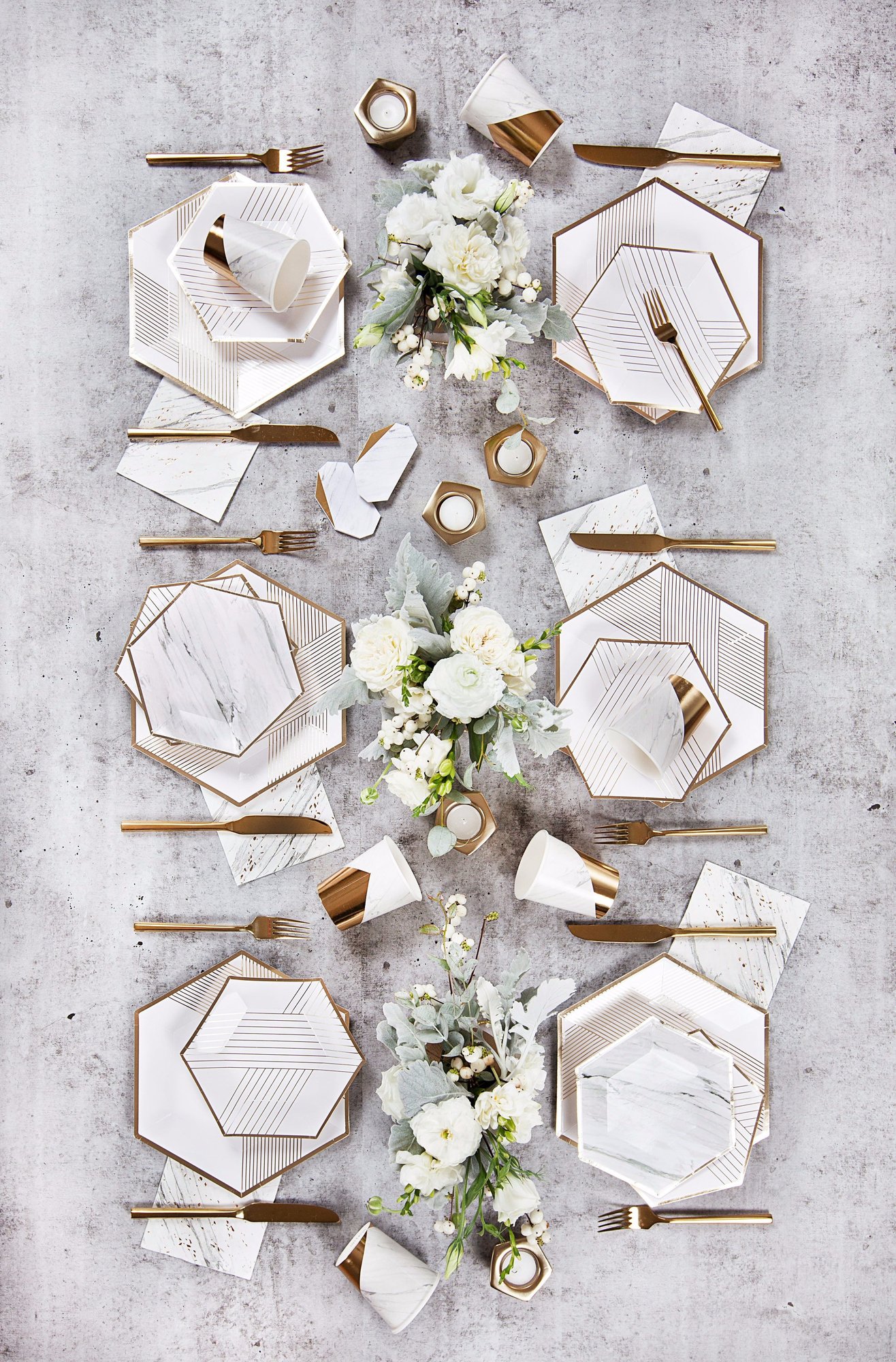 On a similar note, brings angles and overlapping lines to life with Deco-style flair. Could this product photography be any more scrumptious?!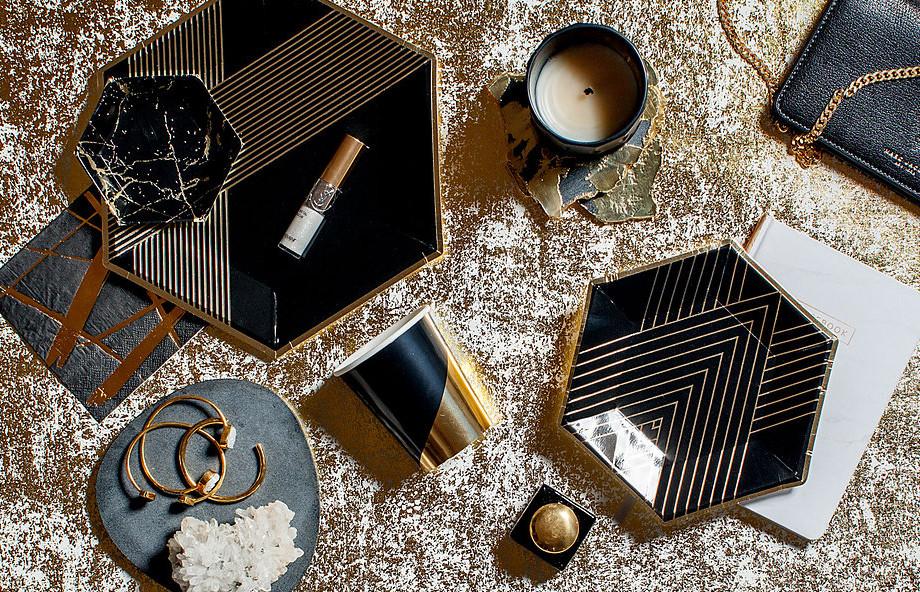 Newer collections include and , which combine watercolor style with the brand's signature gold foil lines. Light purple reigns in the gorgeous table setting below. Combined with pink, it creates a truly decadent display: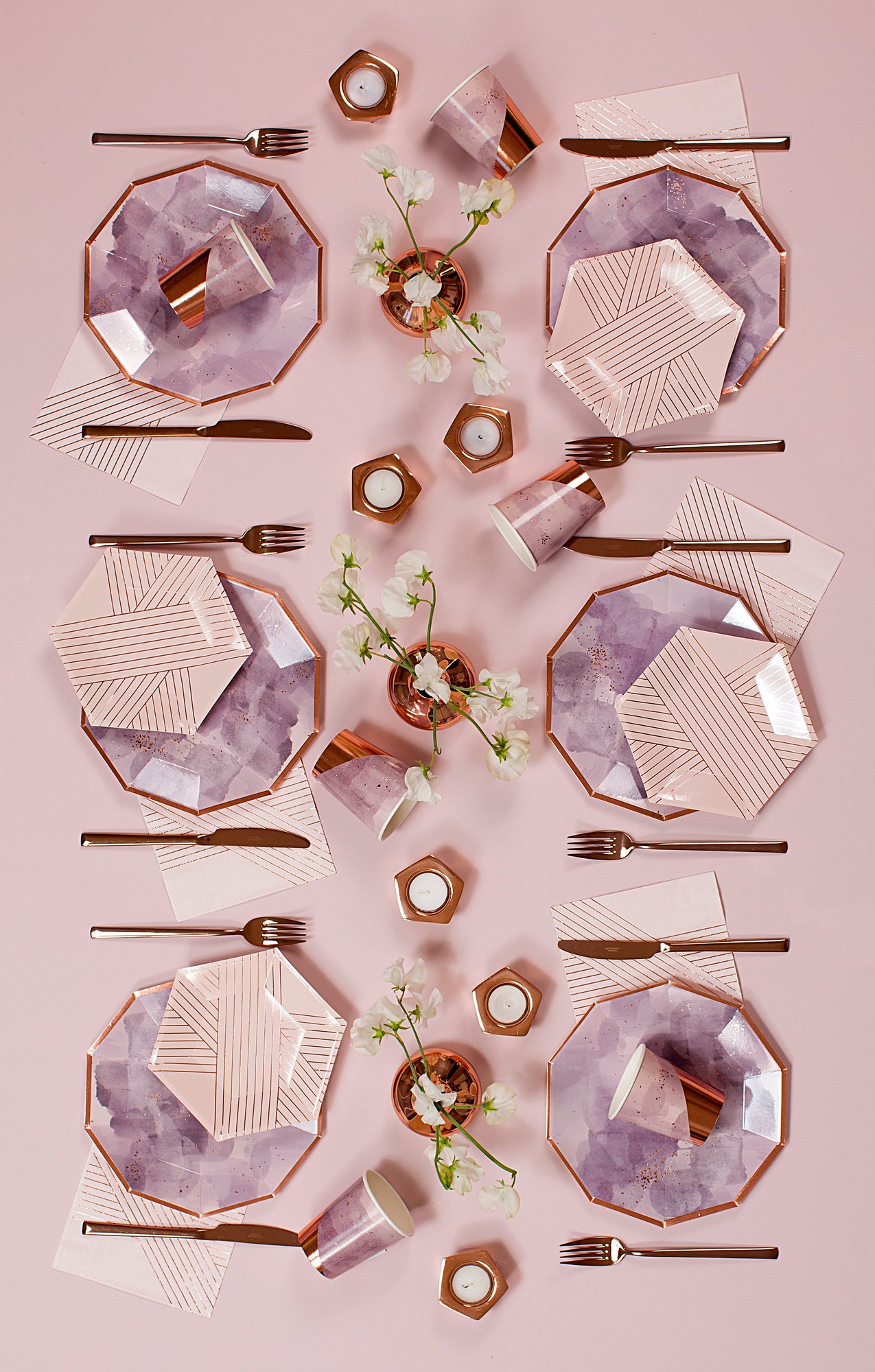 Dark green is the color of choice for the Manhattan collection. As with Amethyst, pink serves as the perfect counterpart color, and rose gold details are the icing on this beautifully designed cake.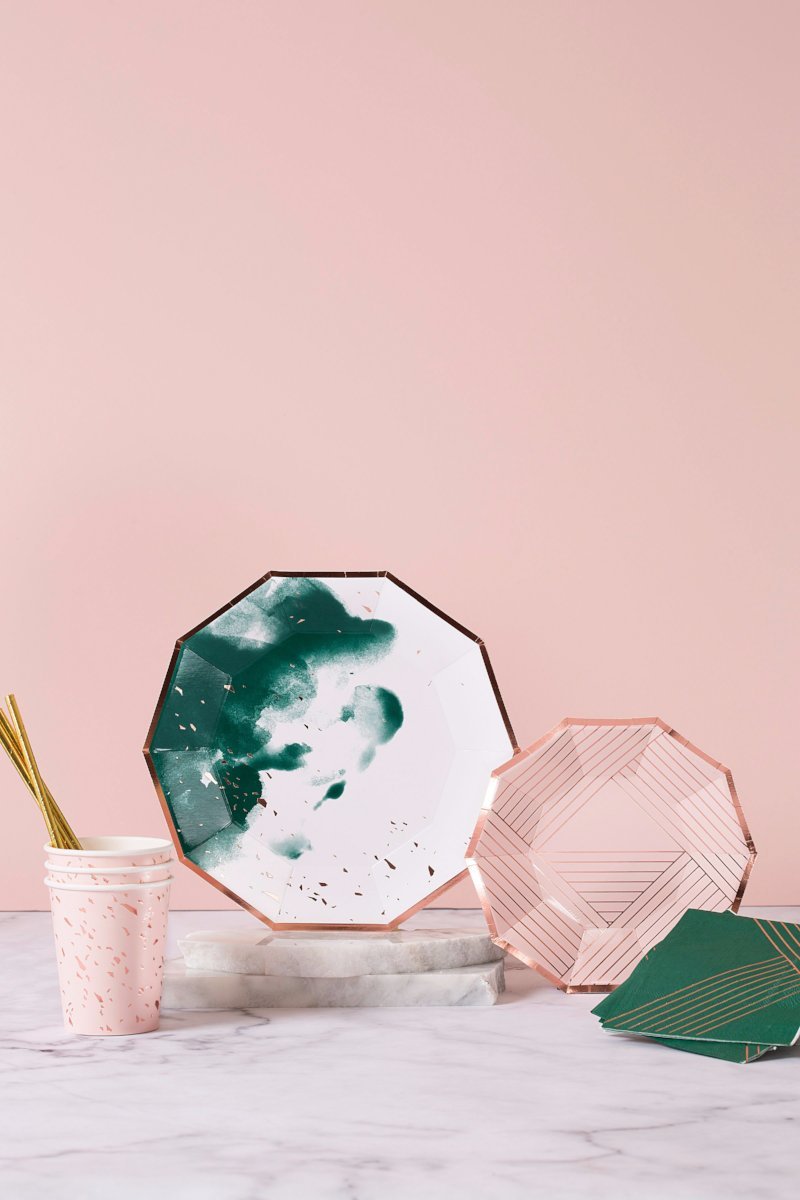 Studio DIY
DIY pro is one of our very faves, so it makes sense that we'd be excited about her shop! The balloon section is hard to pass up, especially since Kelly has curated an amazing collection of unique finds that celebrate today's top trends. Bring on the tropicalia with this :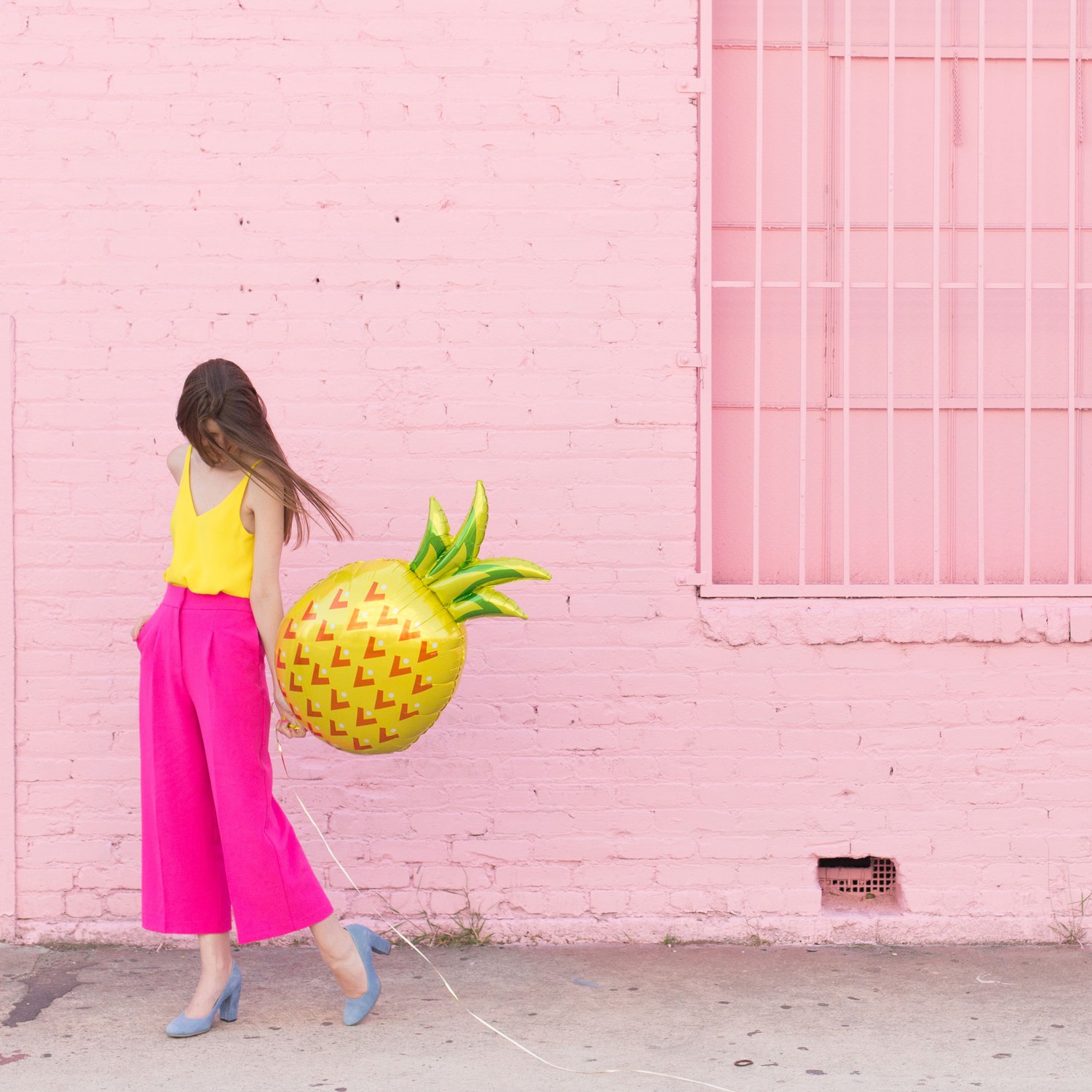 The Party Packs showcase vibrant color palettes, offer a set of 20 balloons in picture-perfect hues. Once again, we see product photography at its best! Say hello to the below!
Puns and festive phrases are an important part of the design and DIY community as of late, so don't be surprised when you see them appear in balloon form. This is all you need for your next gathering. That and the tacos, of course!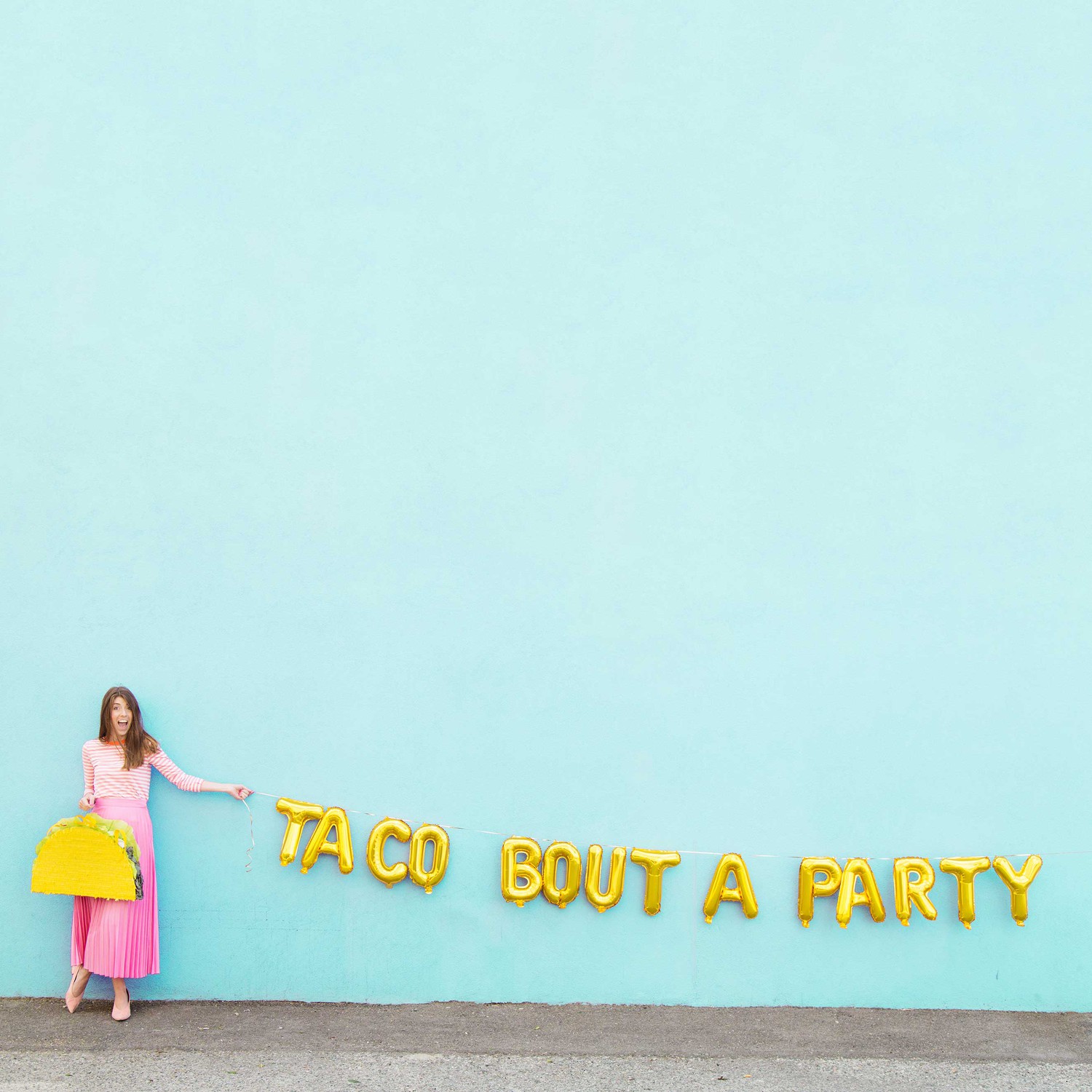 Balloon orbs are some of the most intriguing offerings in the shop, especially if you're a design lover in search of an unforgettable party statement. This definitely caught our eye: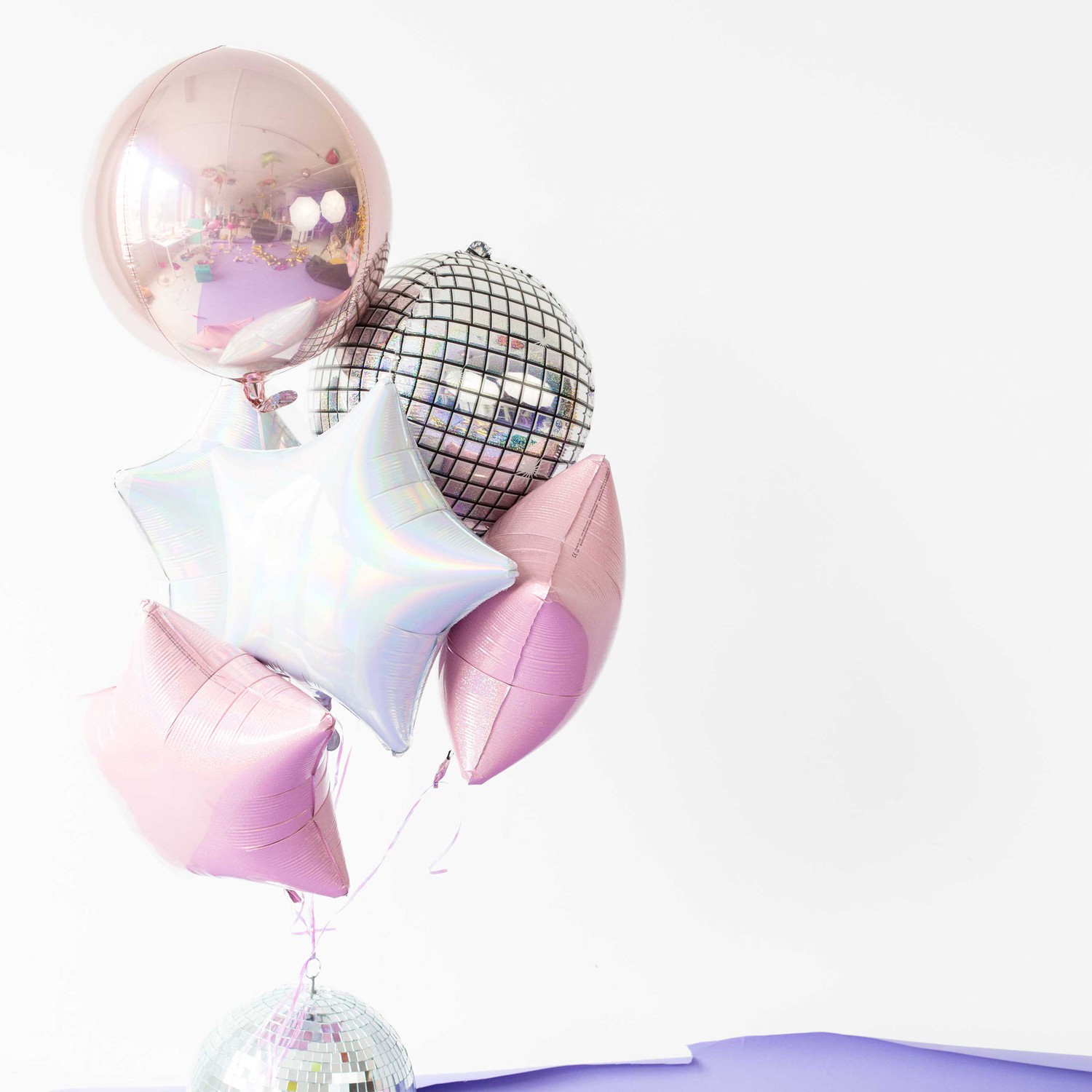 Sugar & Cloth
When blogger Ashley Rose announced the brand's , we couldn't help but celebrate this next-level approach to entertaining! Candy colors, abstract designs and gold trim highlight this assortment of products that look good enough to eat. The alone will introduce you to a range of unforgettable design motifs.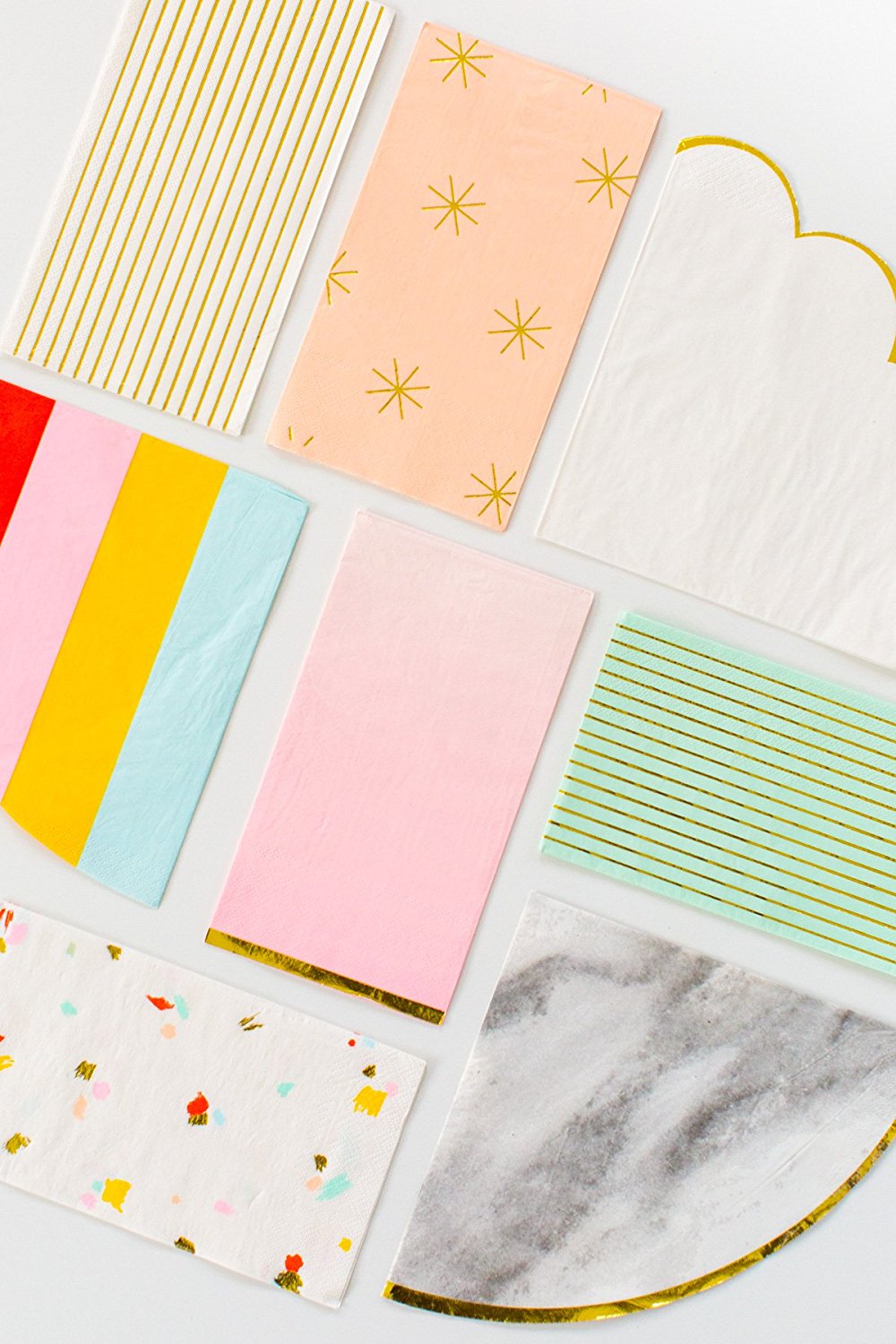 with gold edges make a soft yet strong statement on the party table, especially when combined with stripes and a marble pattern: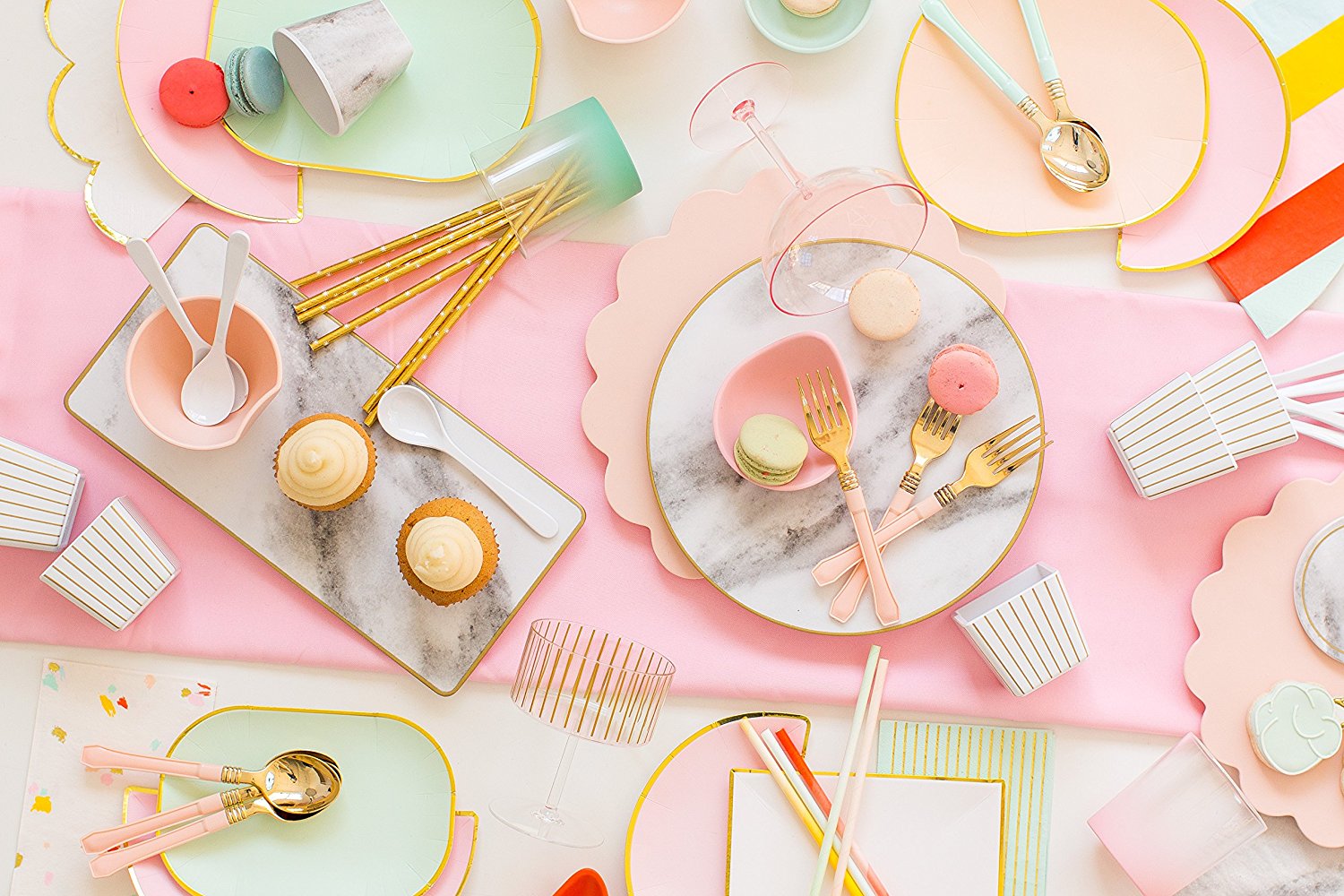 The shown above and below can be used again and again, and they're pretty enough to keep on display in your kitchen or dining room: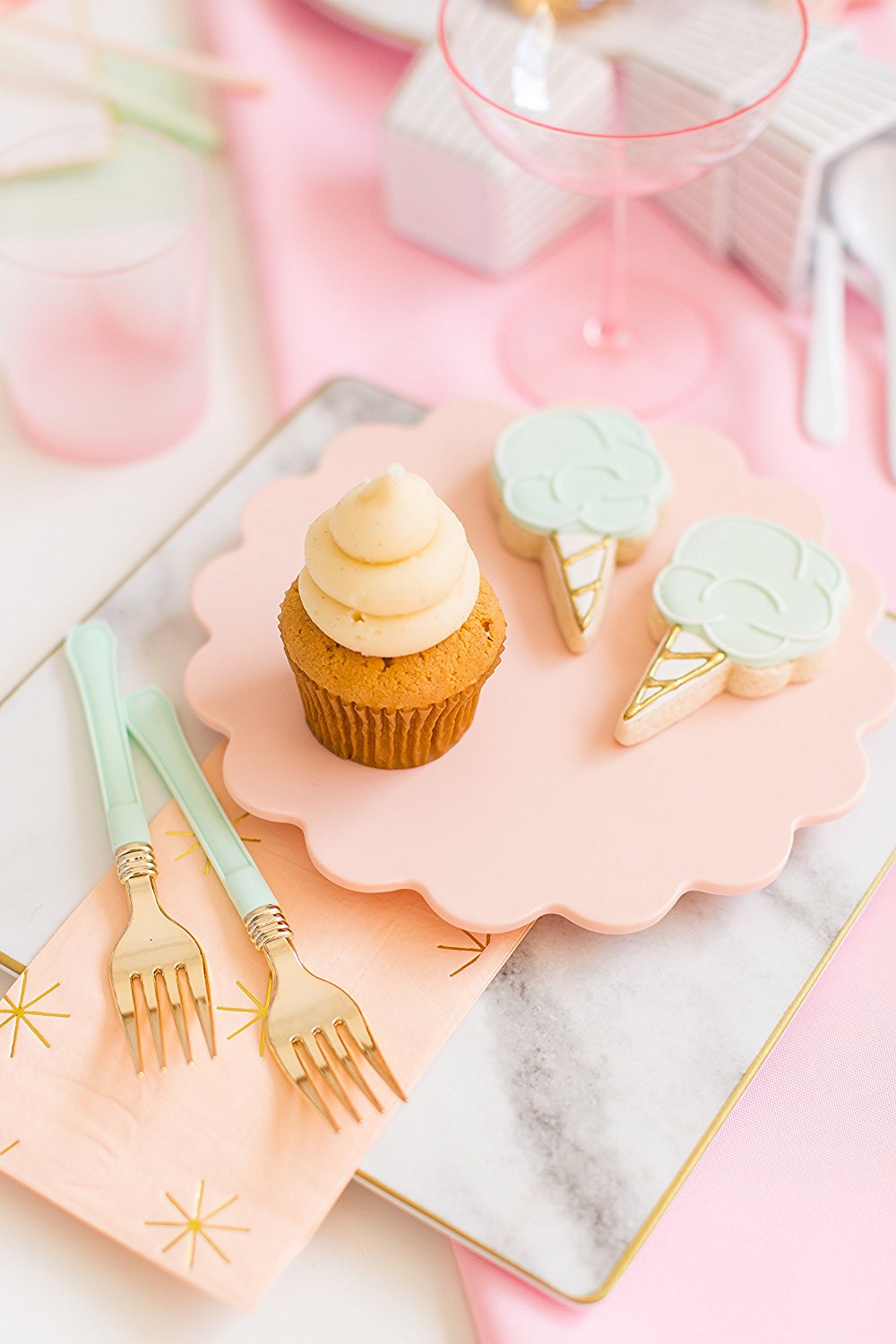 And don't get us started on the fabulousness of the …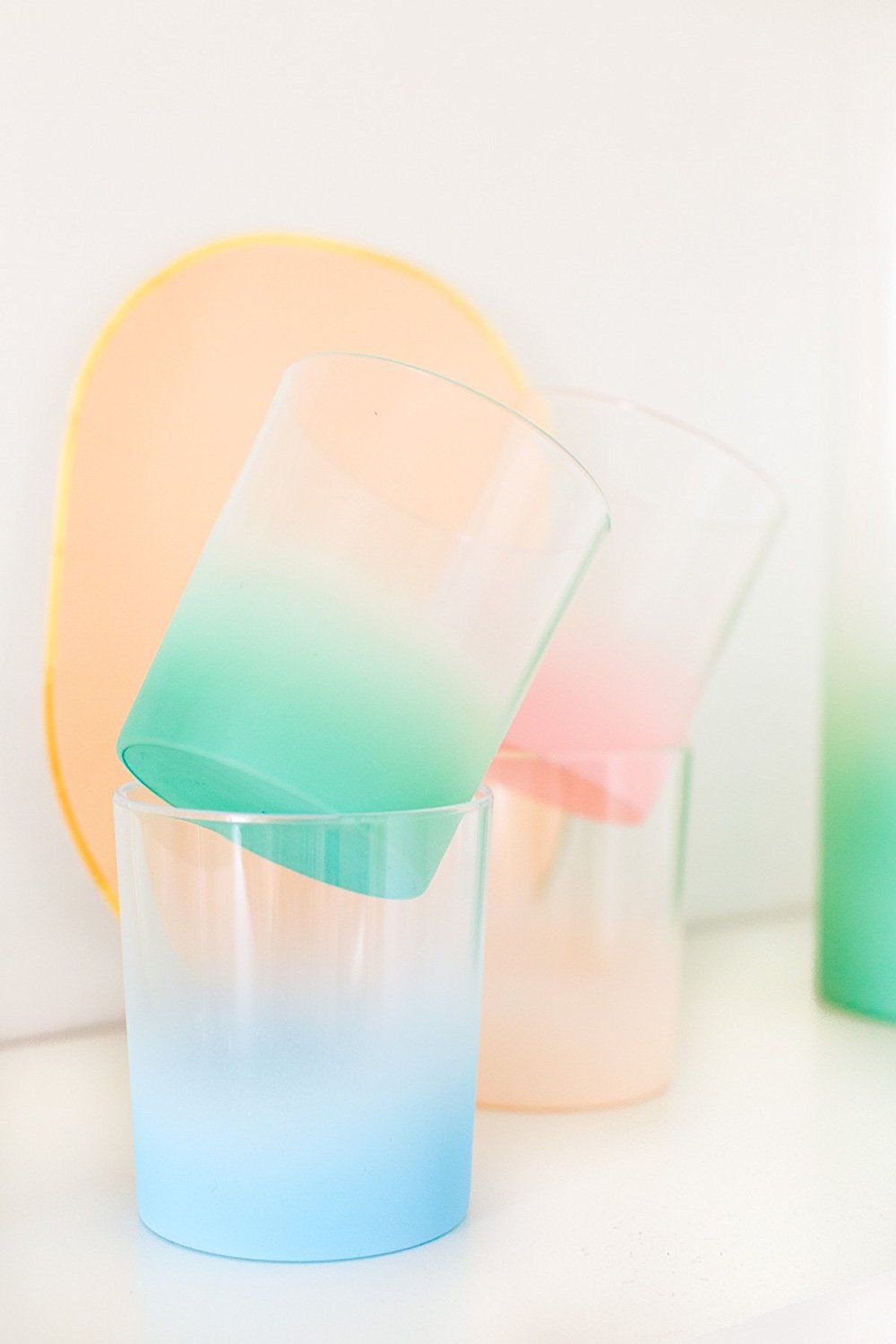 With party design this amazing, who wants to settle for run-of-the-mill paper goods? You'll be tempted to stock up on these unique finds and make it easy for your next family holiday. Showcasing the best in design AND avoiding a sink full of dishes? Everybody wins!
Liked the story? Share it with friends.