Yellow is having a design moment! While often considered sunny and warm rather than cutting-edge, the color yellow can be overlooked in favor of trendier hues. Yet this spring, yellow is anything but expected. An array of fresh patterns and color pairings have given this welcoming color a new twist. Read on for fun finds and helpful styling tips. Perhaps you'll be tempted to welcome yellow home this spring. [photo from ]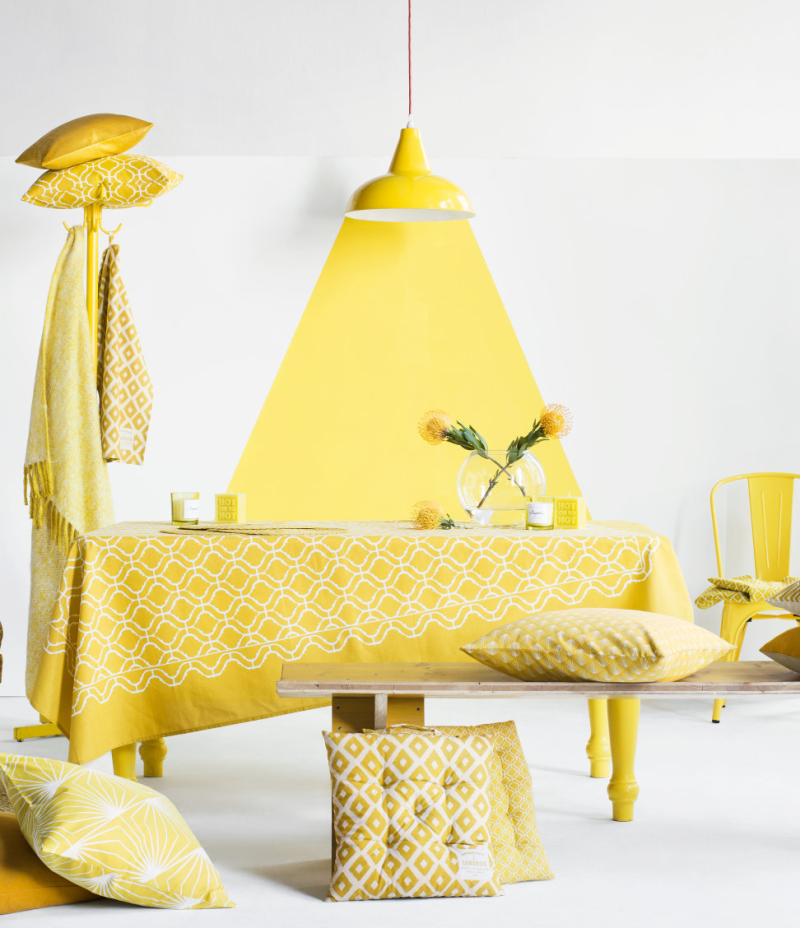 New Decor in Shades of Yellow
Let's take a look at some of today's top yellow products, from pillows to dinnerware. White and yellow patterned textiles are BIG this season, and this Silk Stacked Geo Pillow Cover in Horseradish from  makes a crisp geo statement. Retro-modern style is alive and well: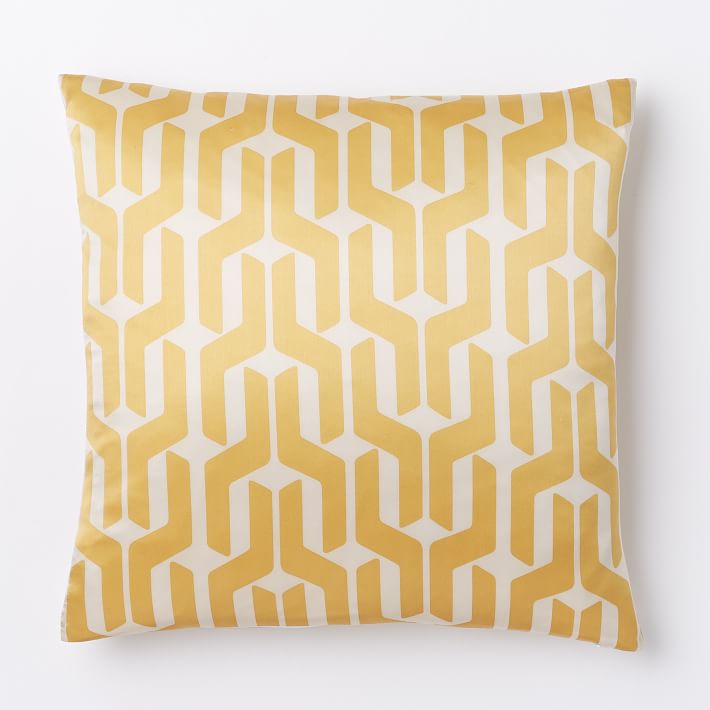 Below we see an array of Patterned Cushion Covers from . As illustrated by this beautifully styled photo, the brand is reveling in yellow this season: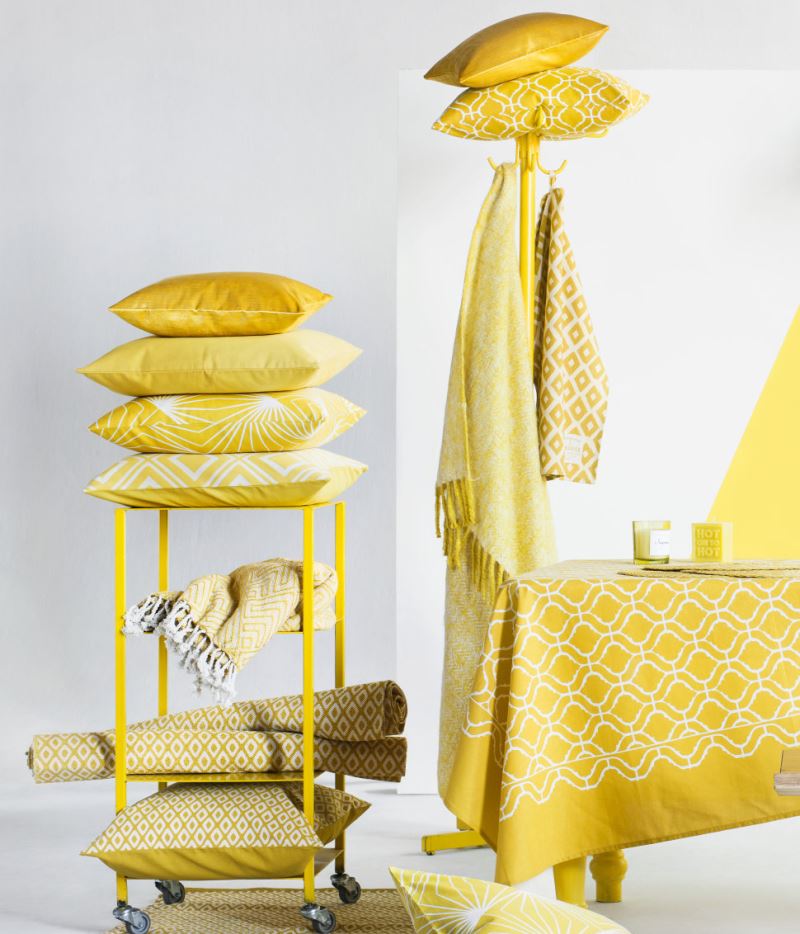 Yellow meets cream and black in the Arrow Stripe Dhurrie Rug from , the result of a collaboration with The Mayan Store. Woven by Guatemalan artisans, the rug is a wool-cotton blend, and the color combination makes a bold statement: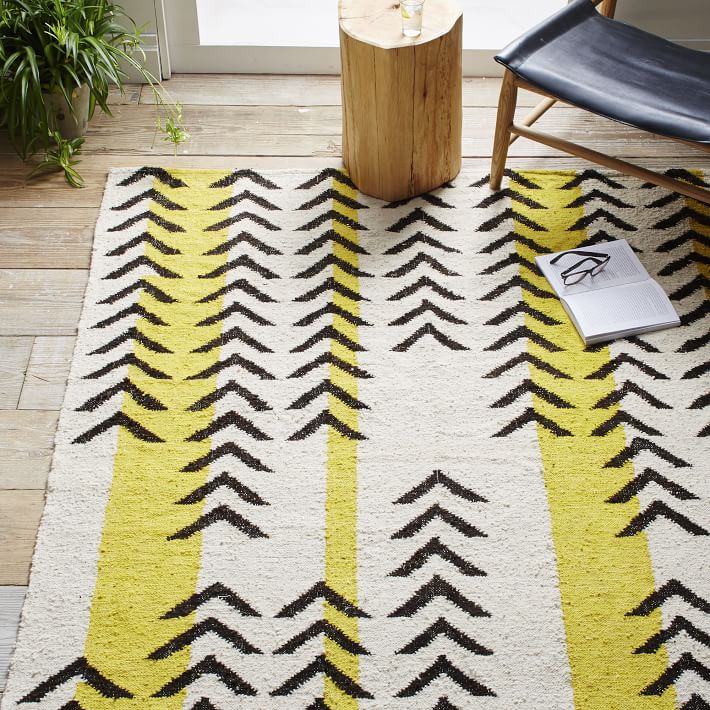 When yellow meets other vivid tones such as rich blue and bright orange, the effect is pure vibrancy. Wake up your table with this Watercolor Porcelain Set from . It's both stylish and affordable!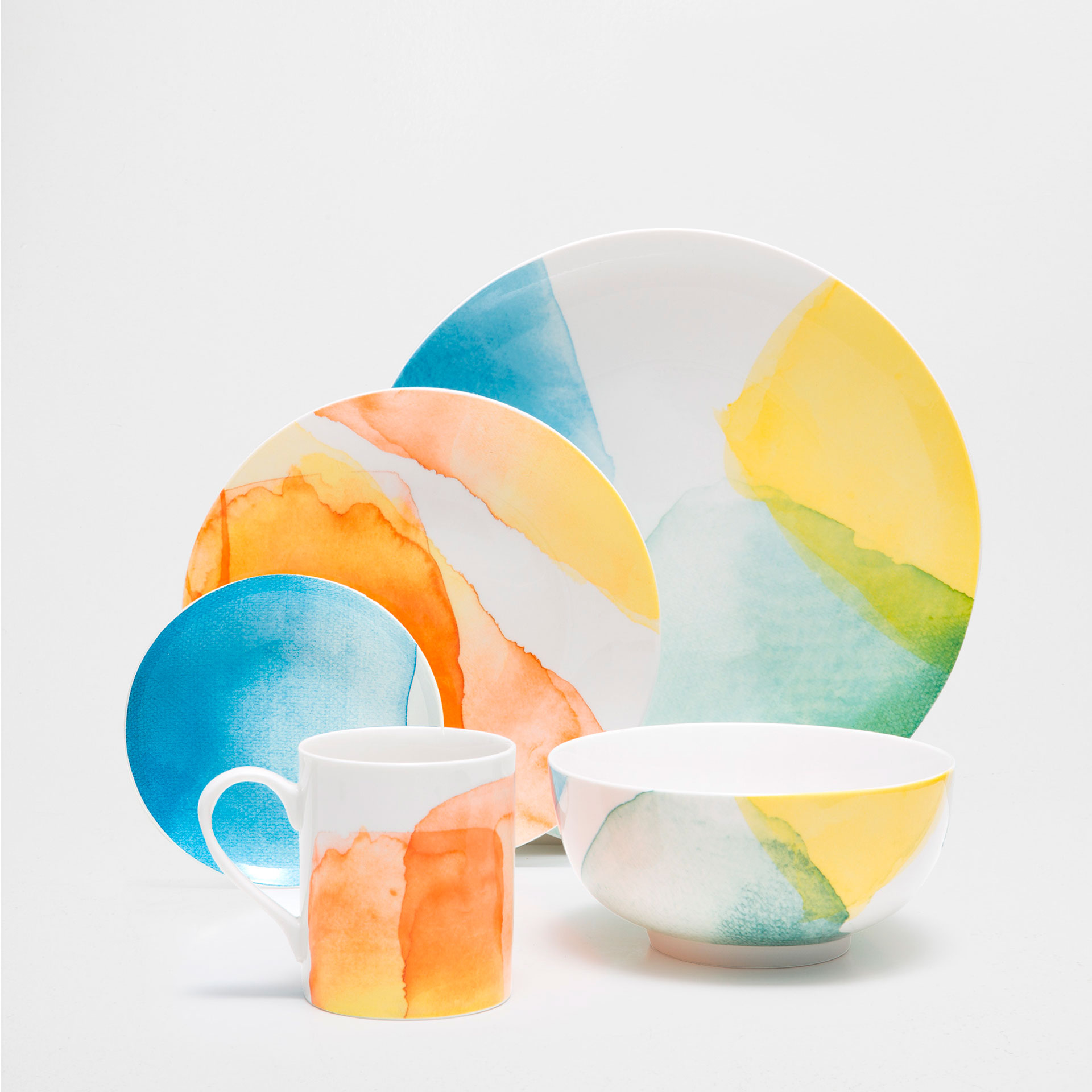 Tips for Showcasing Yellow Decor
Let's talk about decorating with yellow… If we look to product photography as our guide, we can see some definite trends emerging. For one thing, pairing yellow with cool tones such as gray and aqua can create some eye-catching vignettes. Enhance the warm-cool mix with brass details, and the balance is picture-perfect.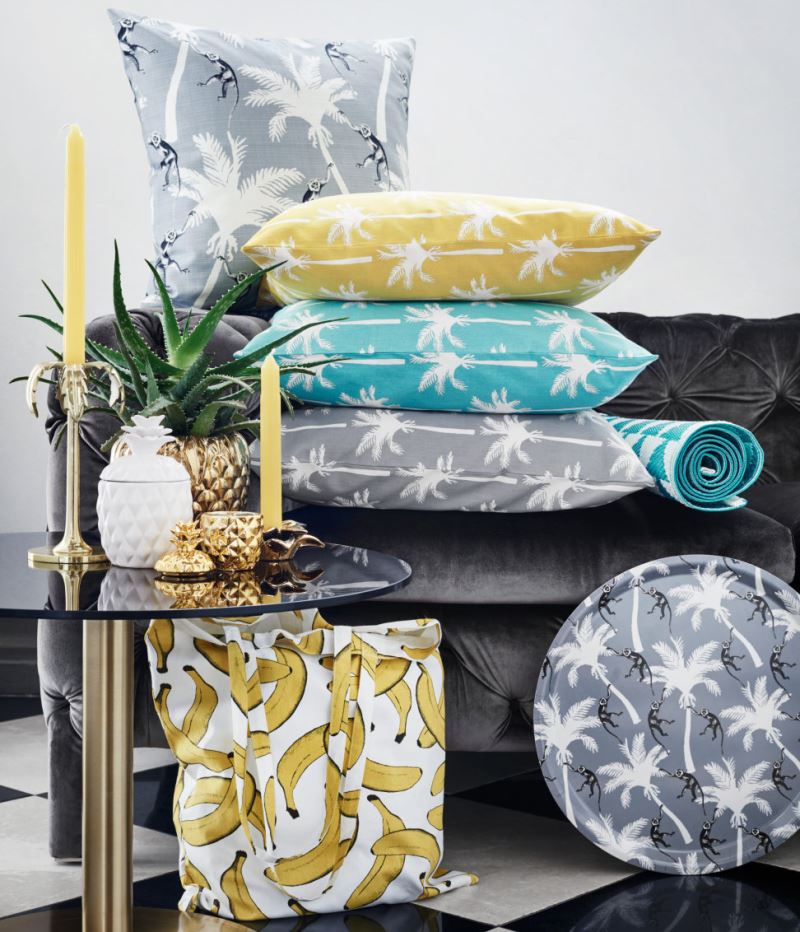 In fact, the combination of turquoise and yellow can't be beat! These Upcycled Oxidized Copper Planters from  are styled with gold-edged greenery, as well as books in shades of bright yellow. Is anything more divine?!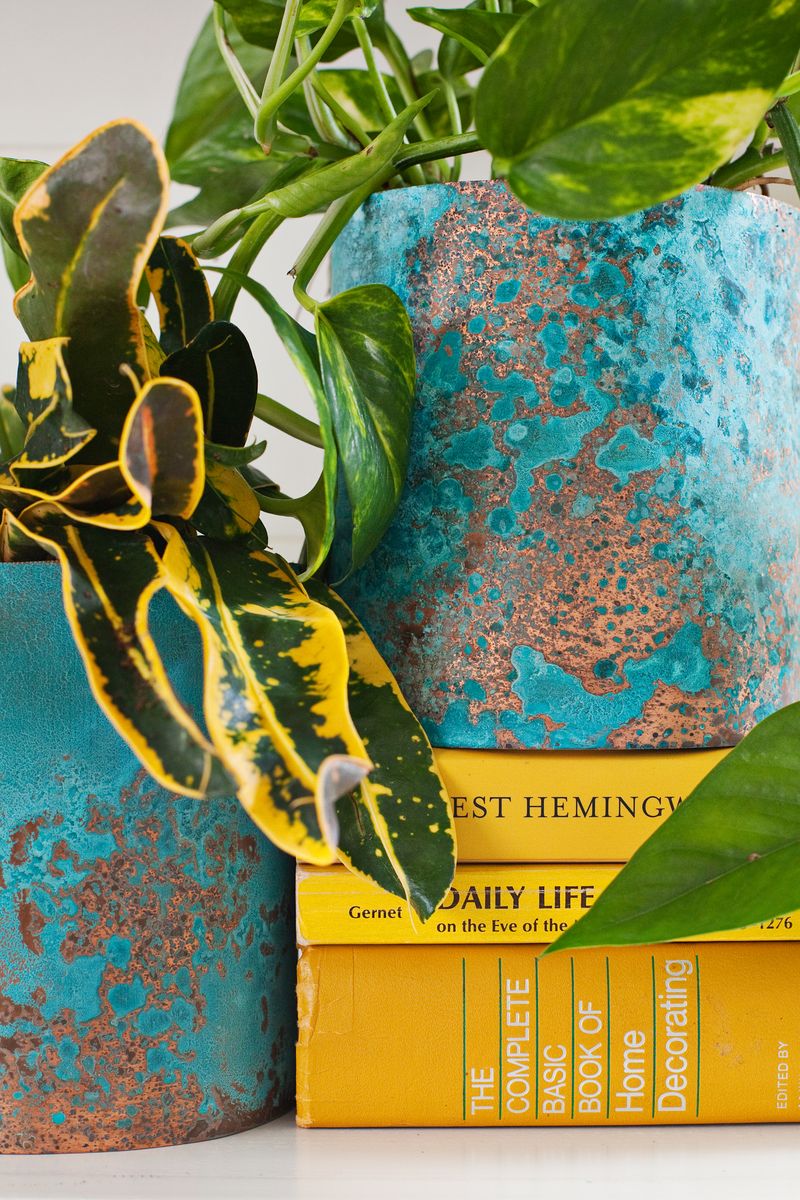 Of course, yellow and white is the ultimate in crisp style. Throw in some warm wooden tones for an edgy look. There's something about the warmth of the wood and the warmth of the yellow that makes this combo a natural fit. [photo from ]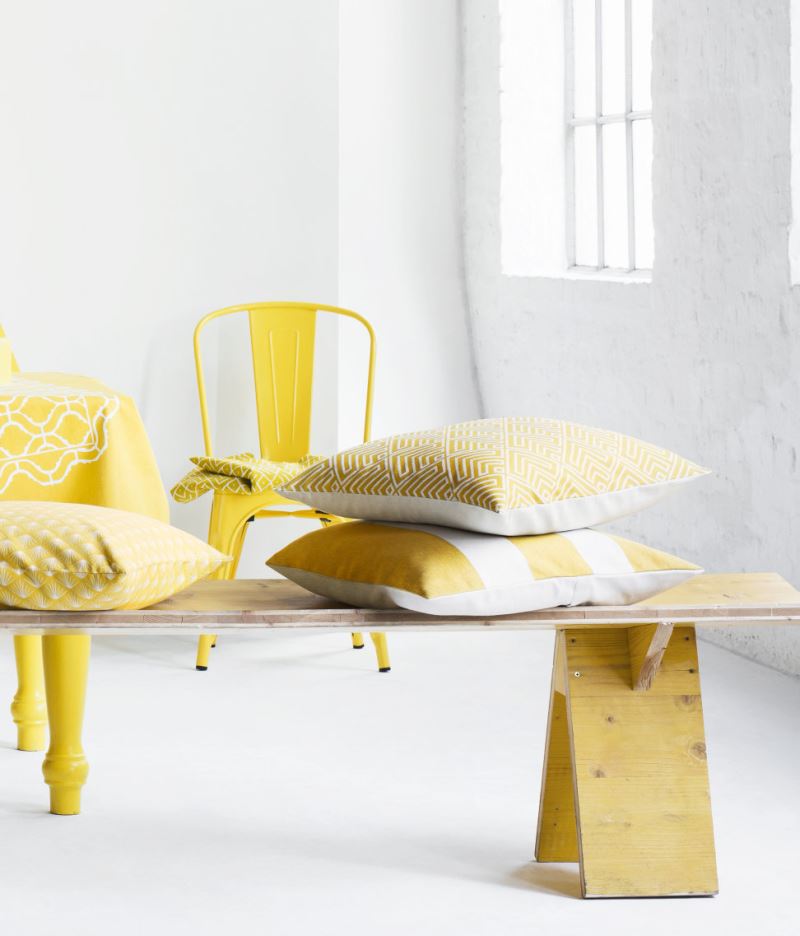 On that note, yellow and tan are a marriage made in heaven when it comes to the Ixtapa Lounge Chair from . PVC cord is fabulously modern on its black powdercoated steel tube frame: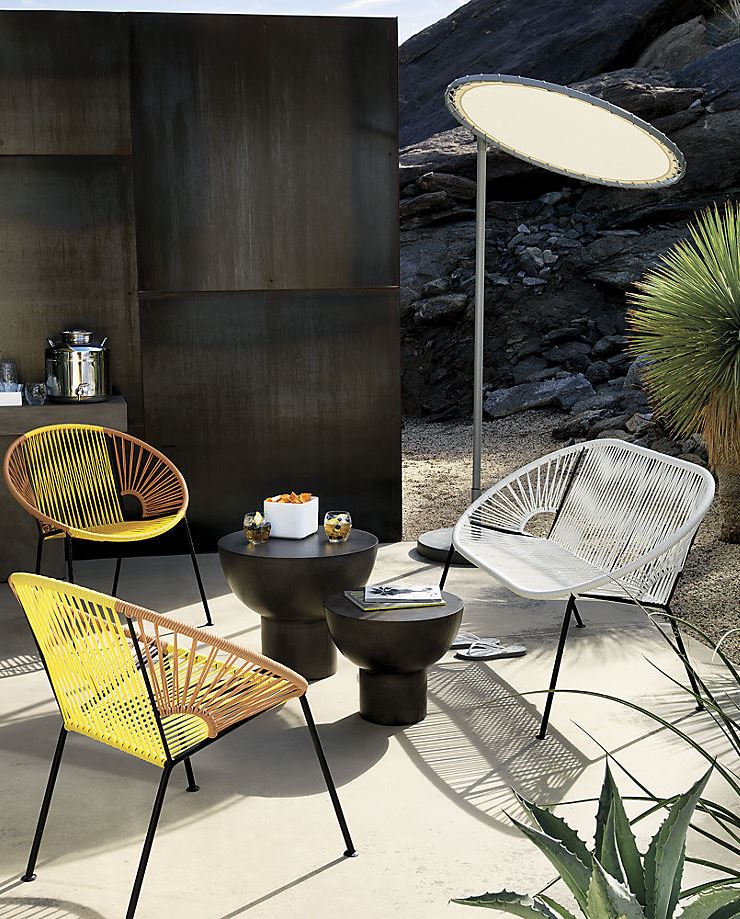 Another fun styling idea: grouping yellow with jewel tones such as fuchsia, aquamarine and emerald. Below we see the Eclipse Yellow Umbrella Shade from . The yellow of the umbrella is beautifully offset by the rosy florals and the colorful dining chairs, all set against a backdrop of white: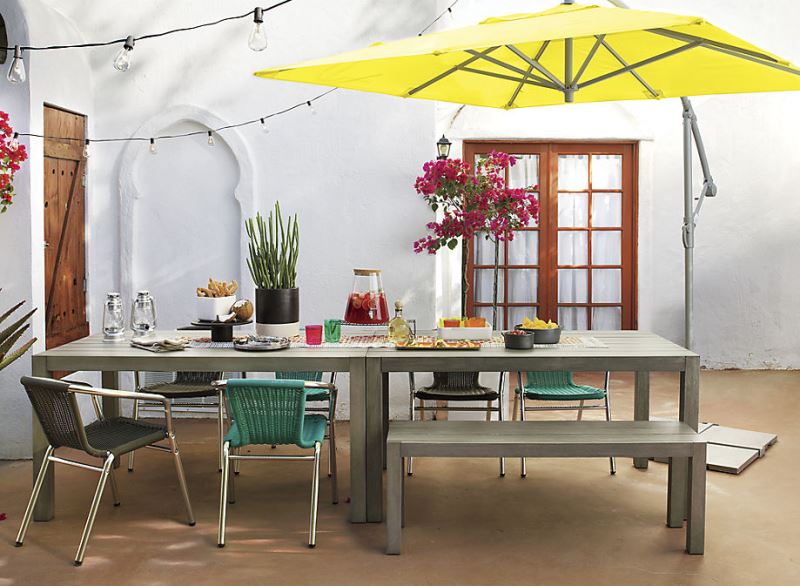 Will you be adding yellow to your interior palette this spring?…
Liked the story? Share it with friends.