Here at Lining-shop, one of our favorite things about the new year is seeing new design trends blossom. This year has been especially interesting, as a few old favorites have come back in new and exciting ways. At the same time, big changes are afoot. For example, pink used to be confined to little girls' rooms and grandma's powder room, but then it made a comeback! It shows no signs of disappearing from our interiors, as a slew of new decor options in blush are lining the shelves and filling the floors of our favorite retailers. [photo below from ]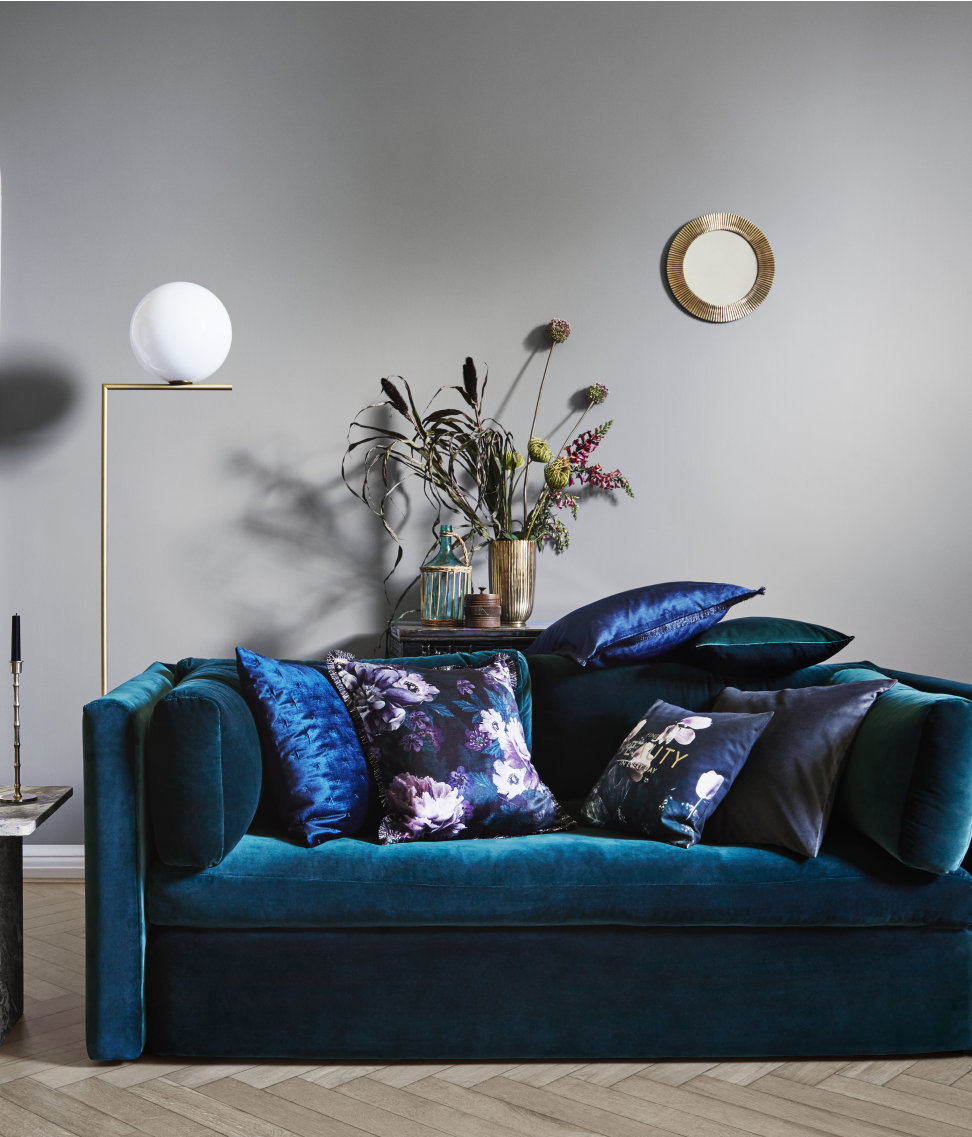 Then again, dark blue is emerging as a challenge to black, taking neutral style to a whole new level. Curious about other top design trends for 2018? Keep reading for tips and design pointers, complete with stunning product photos that just might put you in a shopping mood…
Popular Pink
Yes, millennial pink is here to stay. At least for now! Call it peachy-pink. Call it blush. The bottom line: it's refreshing and uplifting. H&M Home definitely thinks so, as their new collection features a range of decor in this rosy hue. The on the couch below (the one with the metallic stripe) is a prime example: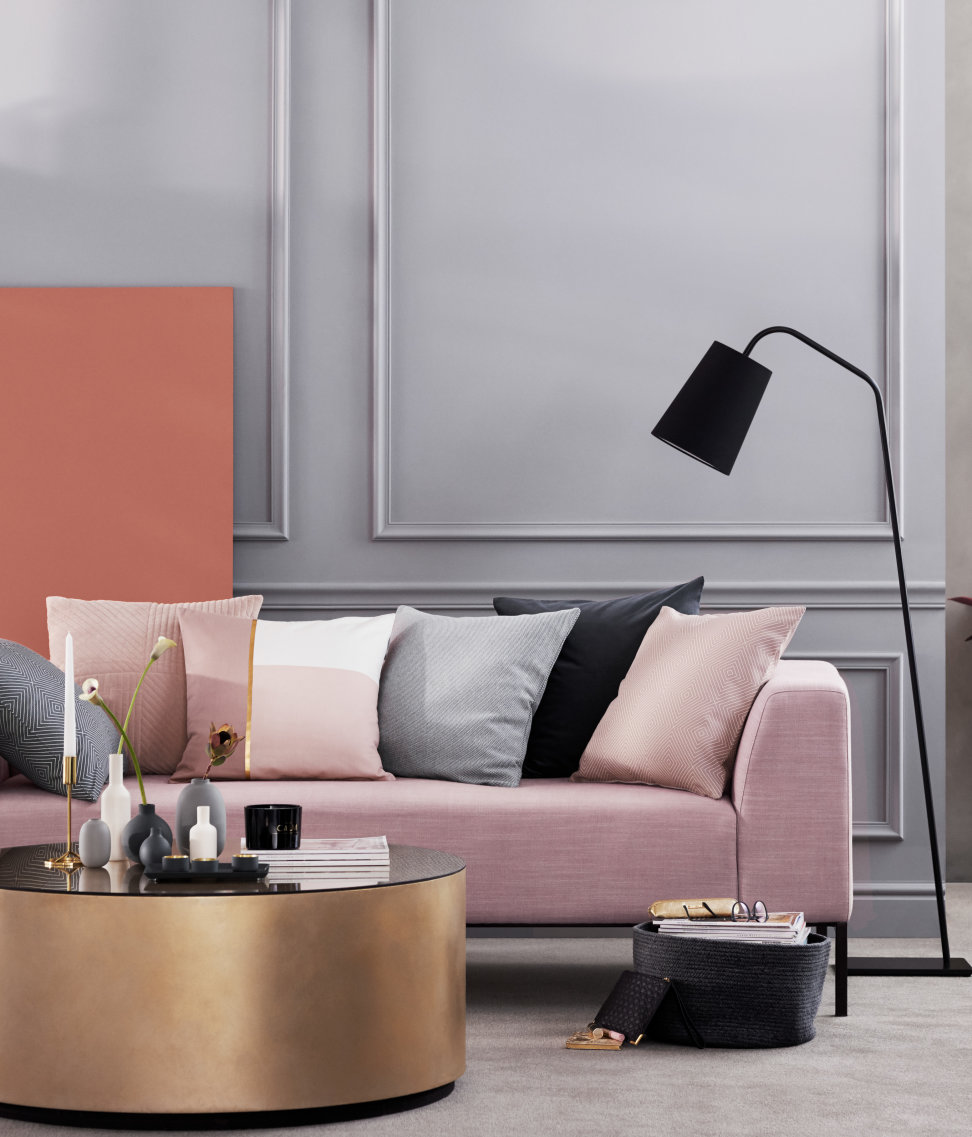 This millennial pink kitchen also features . The result: a rosy glow, punctuated with tropical accents.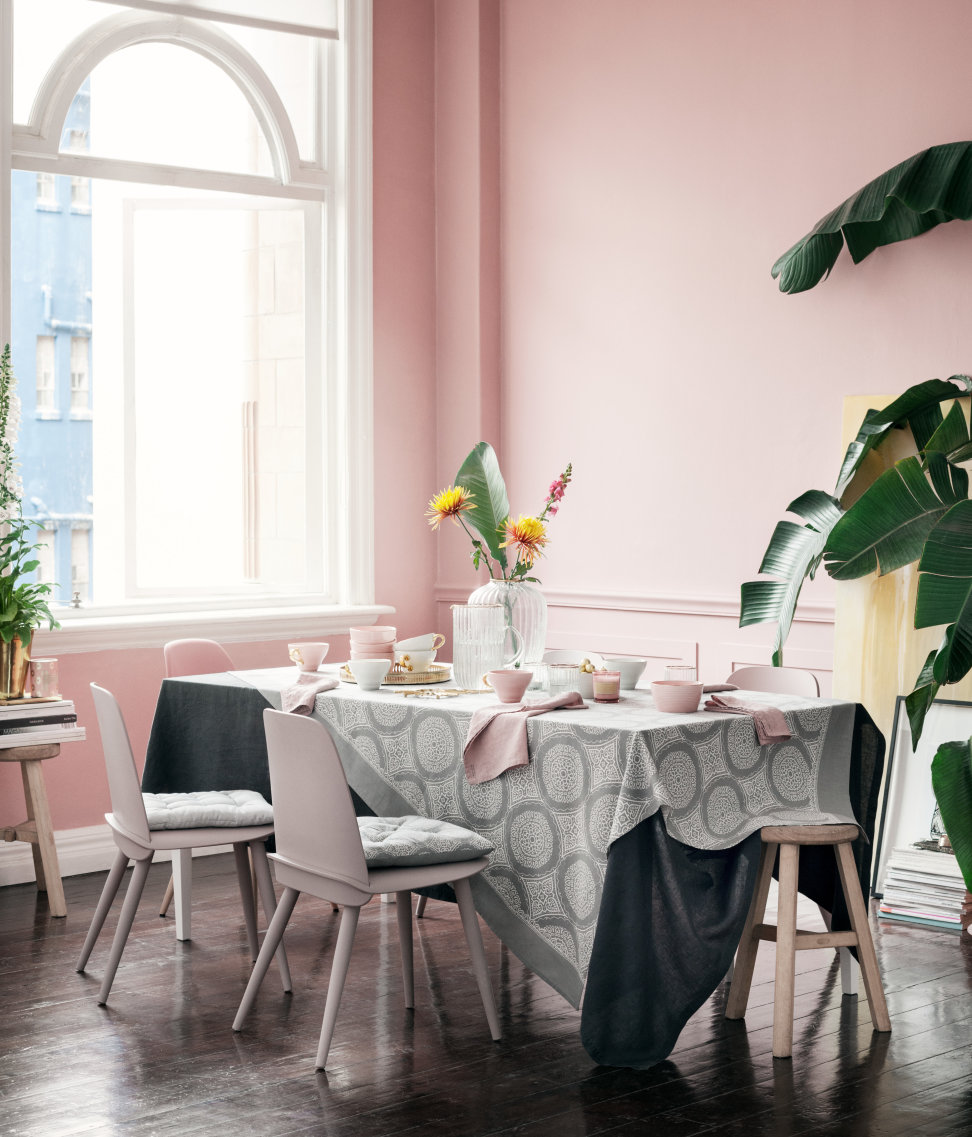 Also from , the photo below features a dusty rose powder room with pink accents. Side note: the popularity of millennial pink has definitely inspired a whole spectrum of blush tones.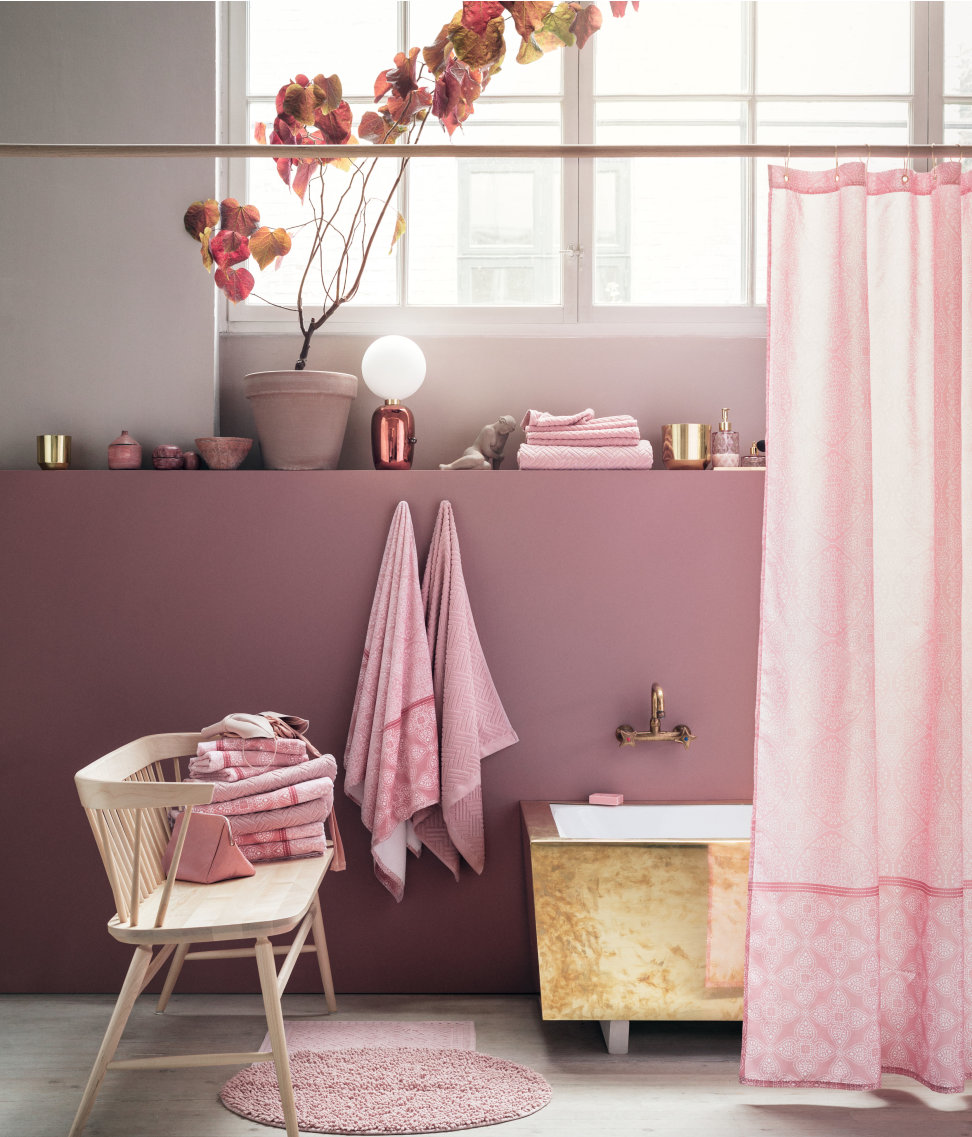 A rich pink tone is the best part of Zara Home's . Wooden legs provide an earthy yet modern contrast: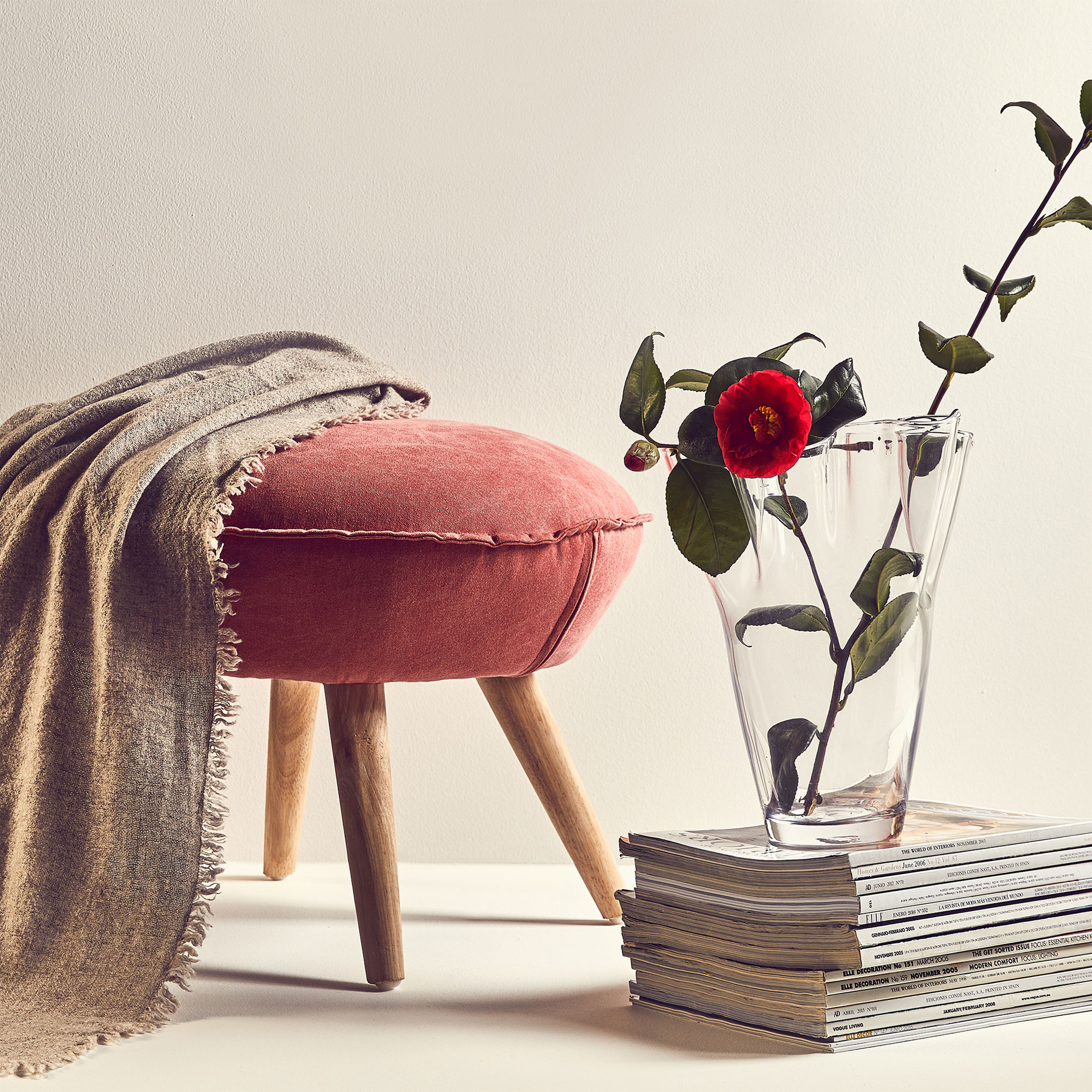 In fact, small accents in pink are a great way to incorporate this trend if you don't want to be surrounded by shades of rose. Just on the mantel will do the trick: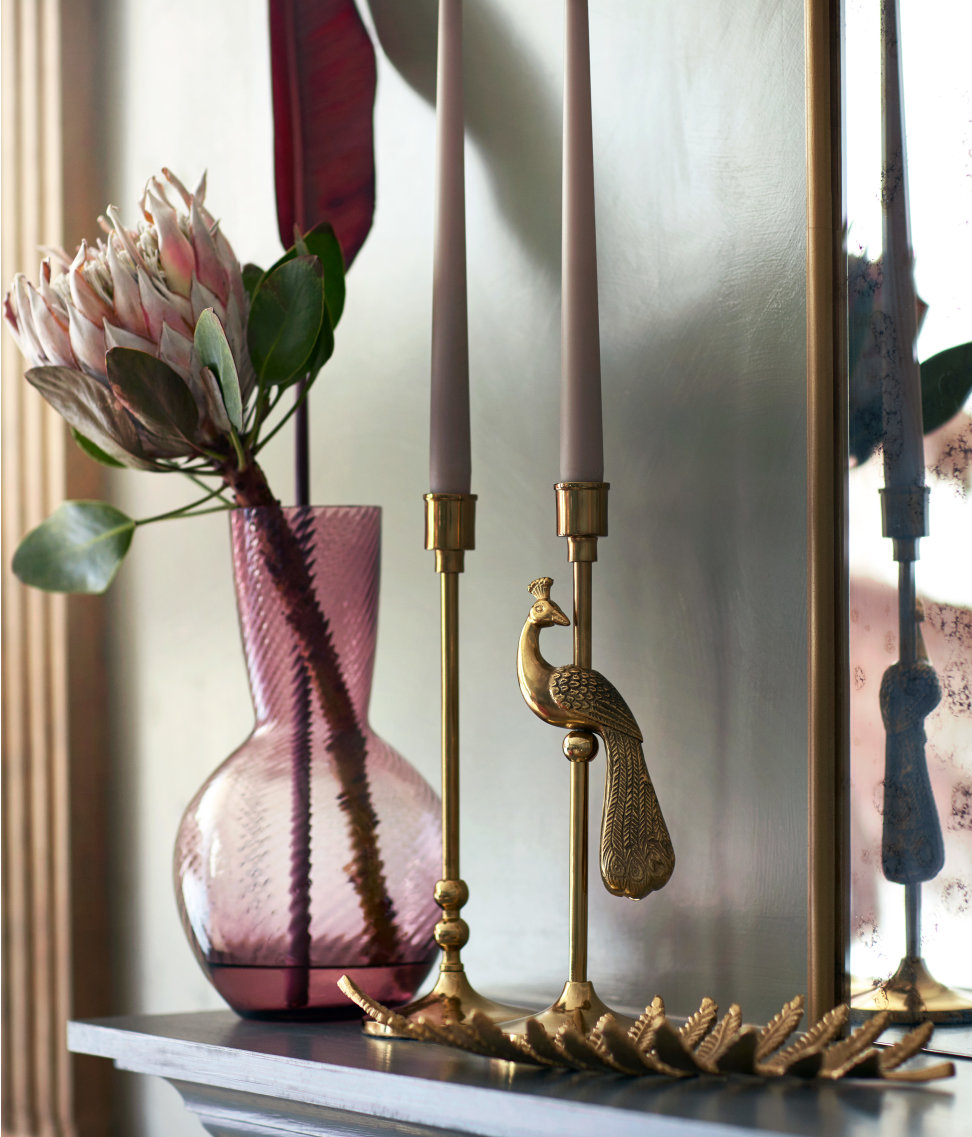 And for the slightest, softest hint of blush in the dining room, check out CB2's , made from porcelain (and SO picture-perfect for 2018)!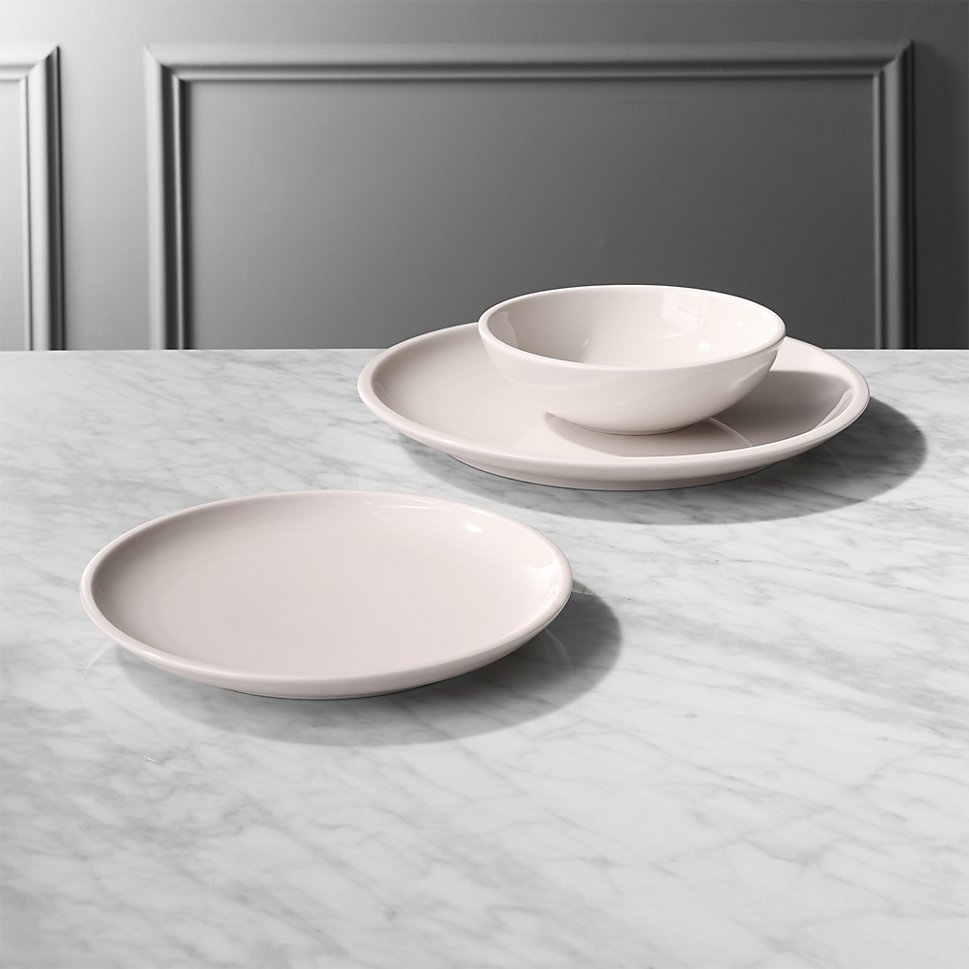 Blue Is the New Black
The rest of the heading above should read "especially if it's velvet"! Yes, this section of the post presents a two-in-one treat. Deep, rich blue is the perfect color to showcase the current popularity of velvet. Not to mention, it adds a welcome color variation to the more typical black and white neutral palette. In fact, a recent featured a quote from designer stating that "black and white is out—there will be a shift to dark blue and milky white." We can't wait to see that! In fact, here's a sneak peek, starting with this  from CB2. So blue it's almost black!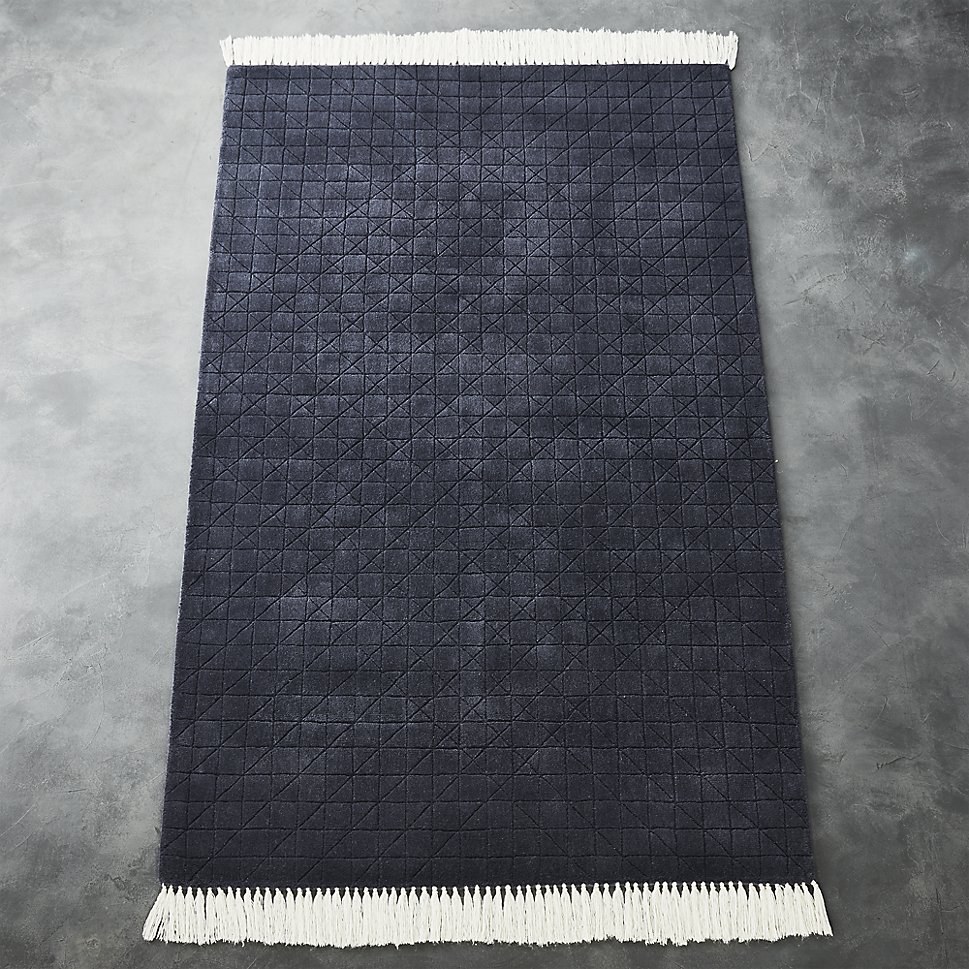 The same thing goes for this , also from CB2. While there's no white accent, the blue is a deep yet laid back hue that easily rivals black for the title of "top sophisticated neutral"!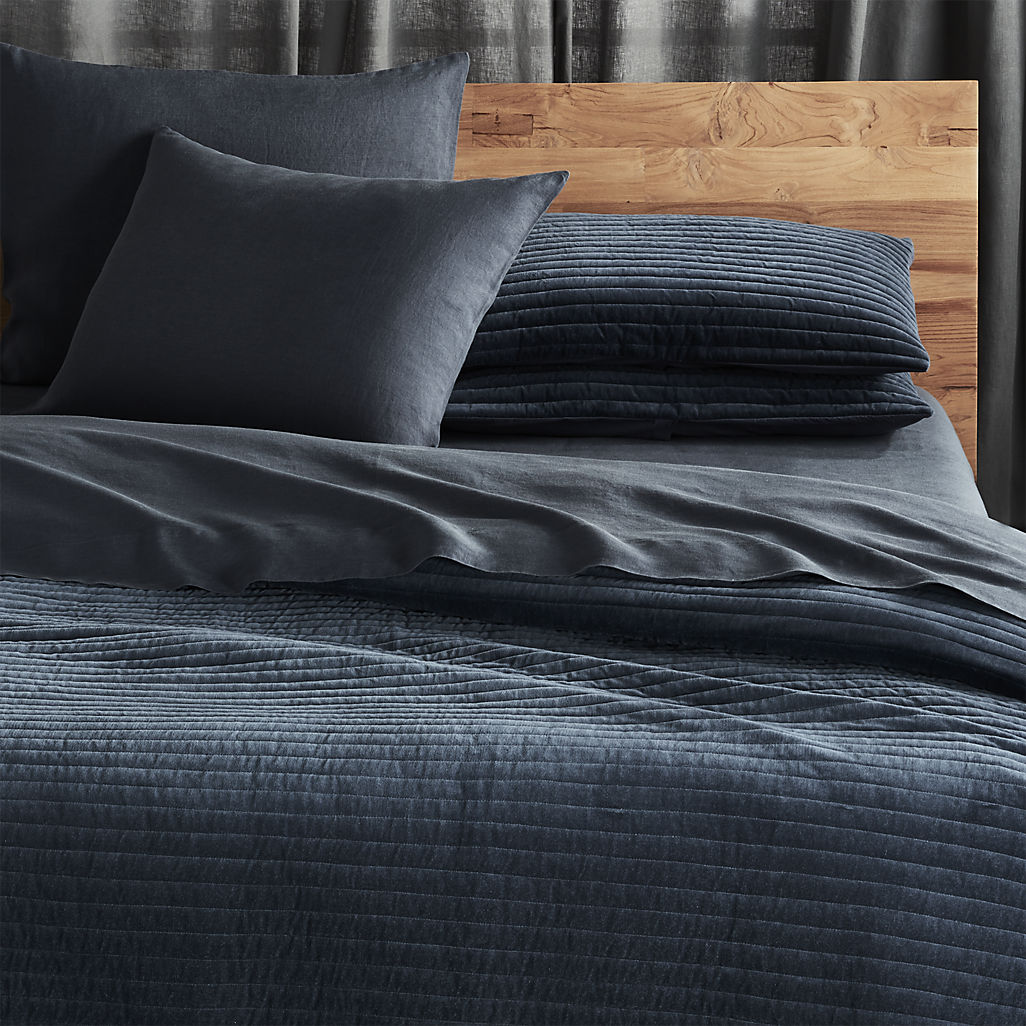 Celebrate the beauty of blue and black together with this , which contrasts indigo blue with dark black in a wool flatweave design: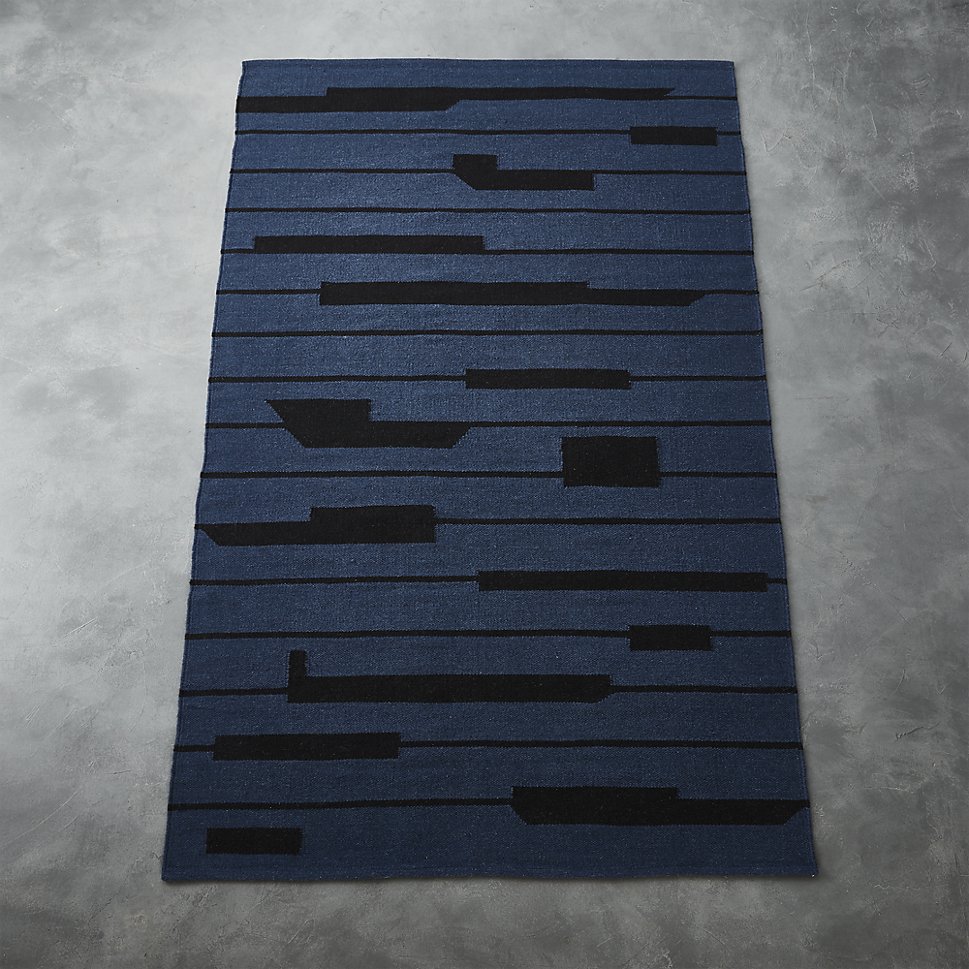 For the perfect blue velvet addition to your interior, check out CB2's . Surround your table with this modern seating, or start with one as an accent piece in the room of your choice: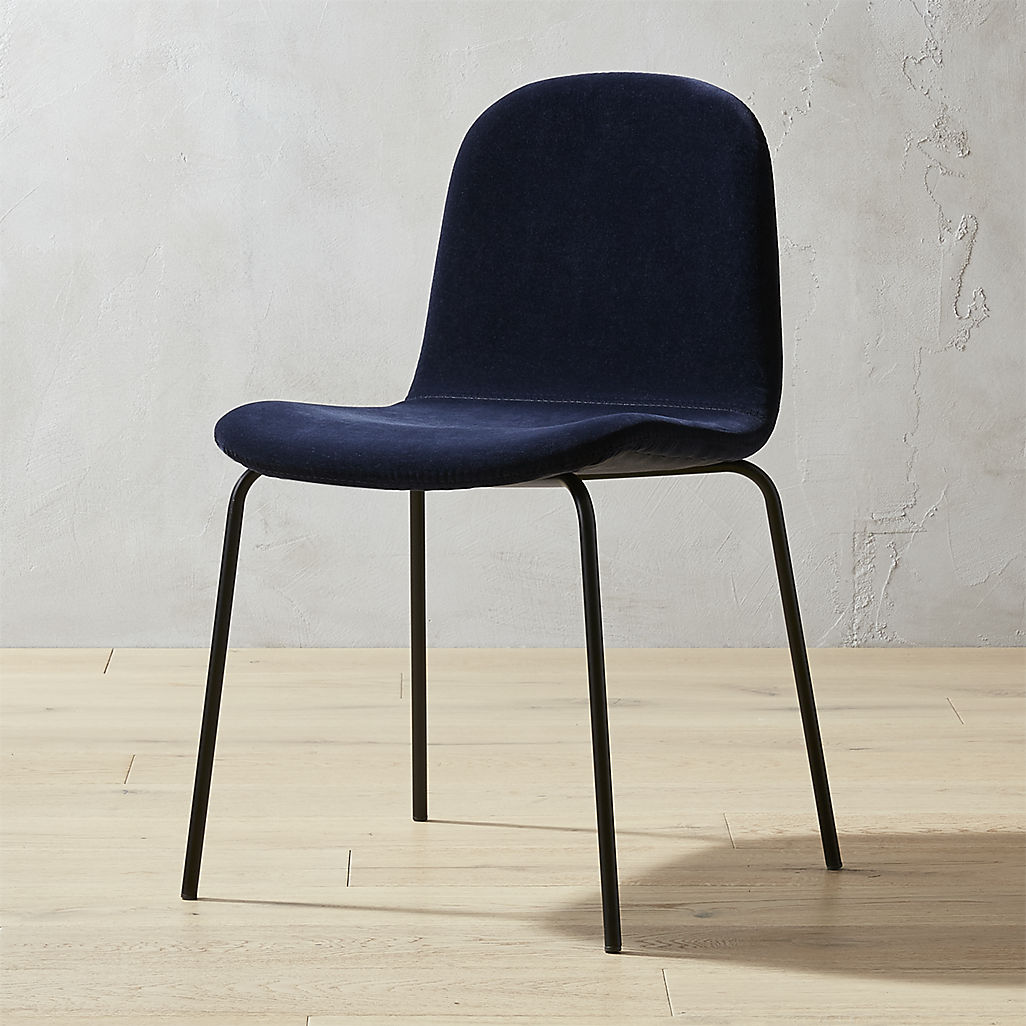 Patterns Aren't Just for Rugs
Looking to incorporate a bit of pattern into your interior but not sure where to start? Believe it or not, this year patterned furniture is making a big statement, yet the patterning is often monochromatic (and sometimes subtle), showcasing the materials rather than a range of colors. CB2's new collection features an array of interesting patterned furniture finds, including this , designed by Brett Beldock: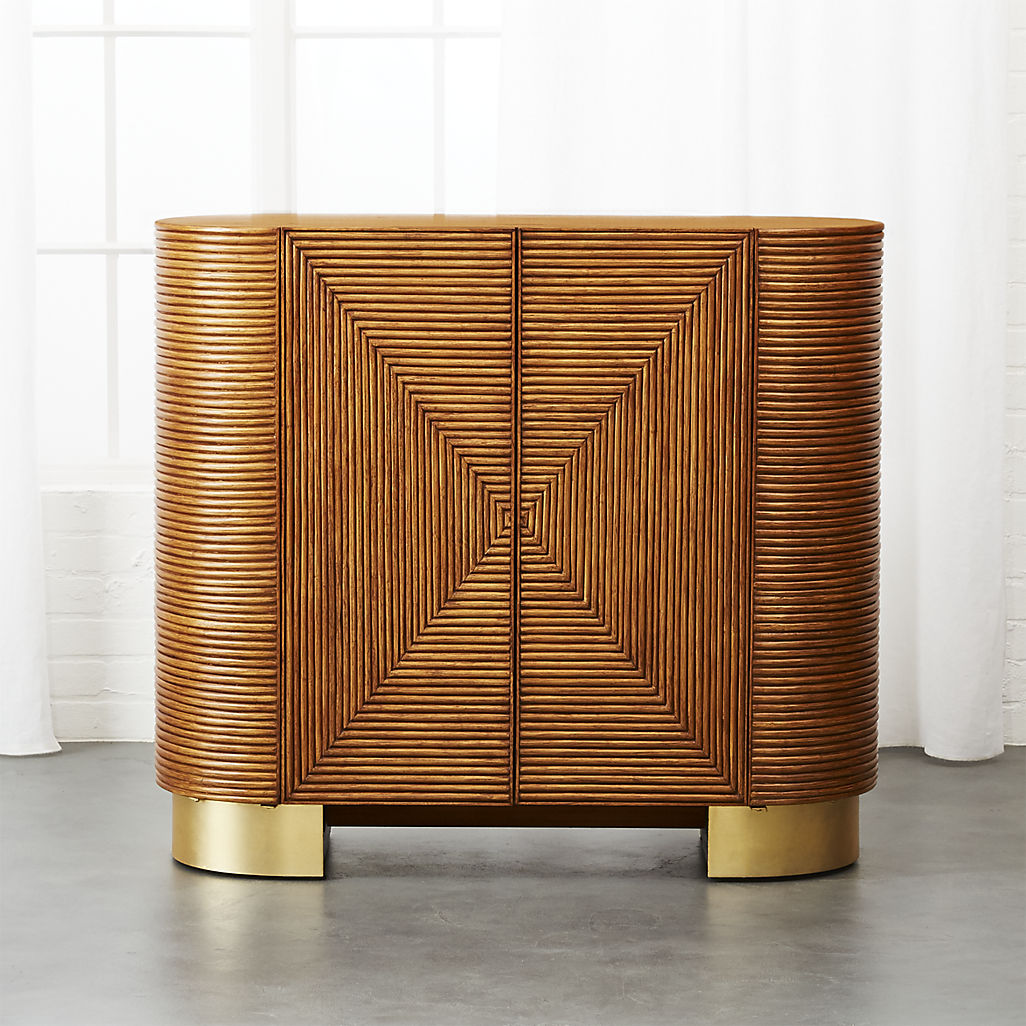 Also from CB2 is the , featuring a chevron pattern and metal pulls with a brass finish: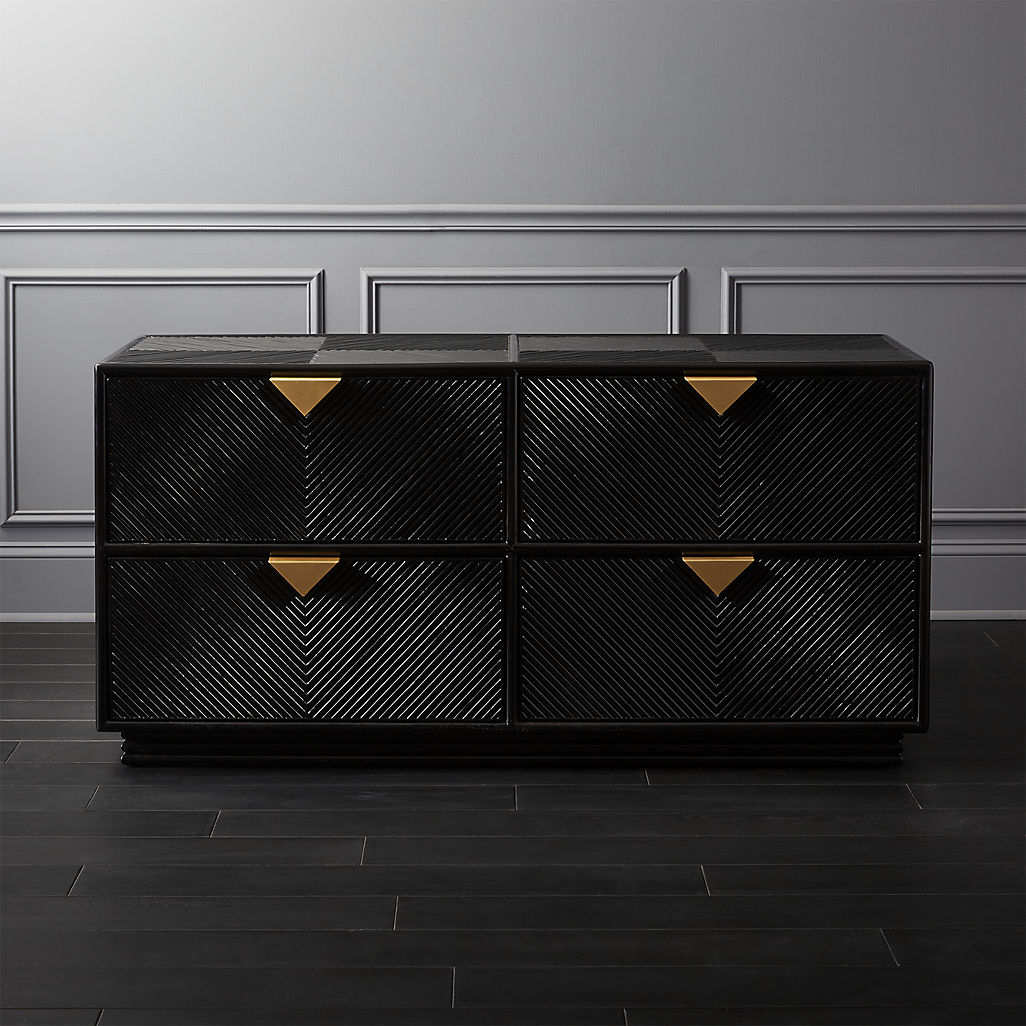 Diagonal lines for the win! When the pattern involves slanted rattan, it's hard to resist. Say hello to the , complete with a long, lean octagonal form: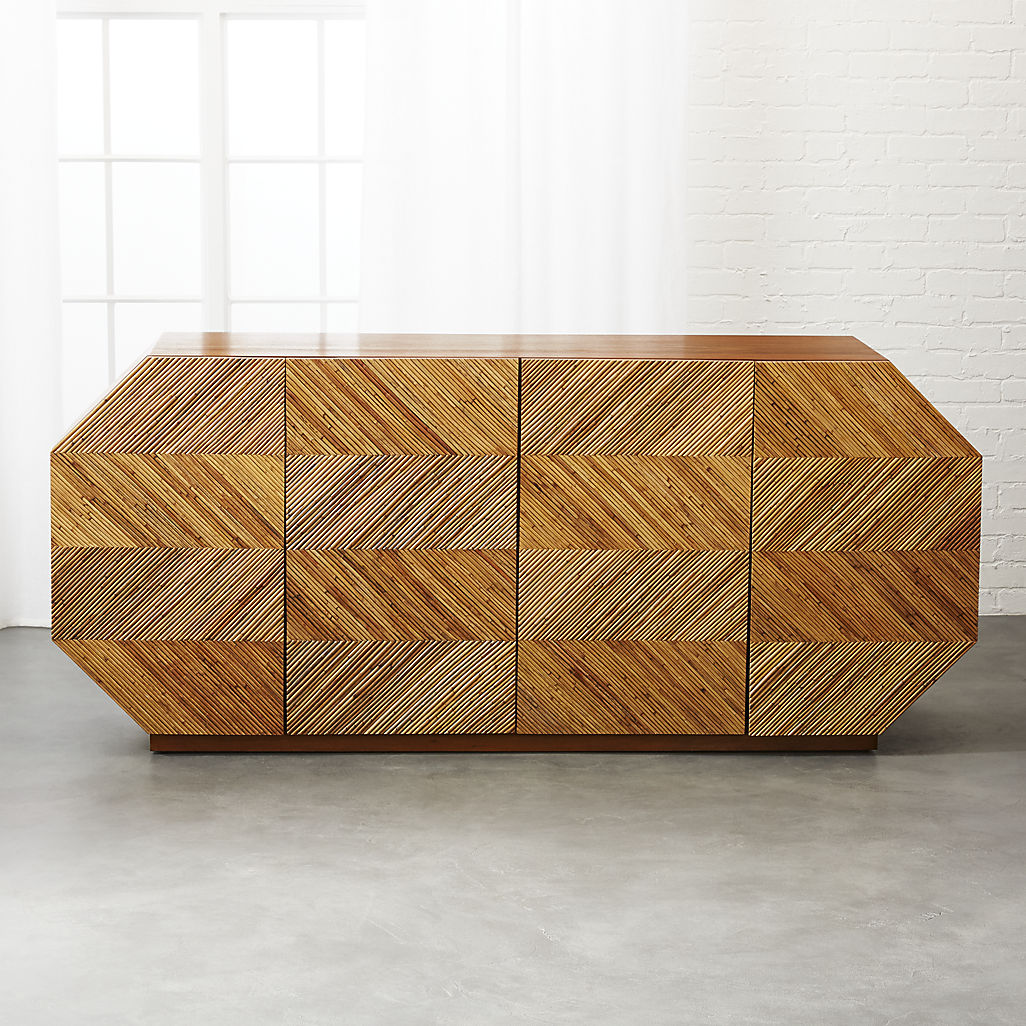 Floral Fever
The new florals have attitude! They're dramatic, they're large in scale, and they're a great way to bring decadent style home. As with the dark blue trend, florals look great when showcased in velvet fabrics or layered with other velvet pieces. Remember this photo from the top of the post (shown again below)?! Those couldn't be more on trend: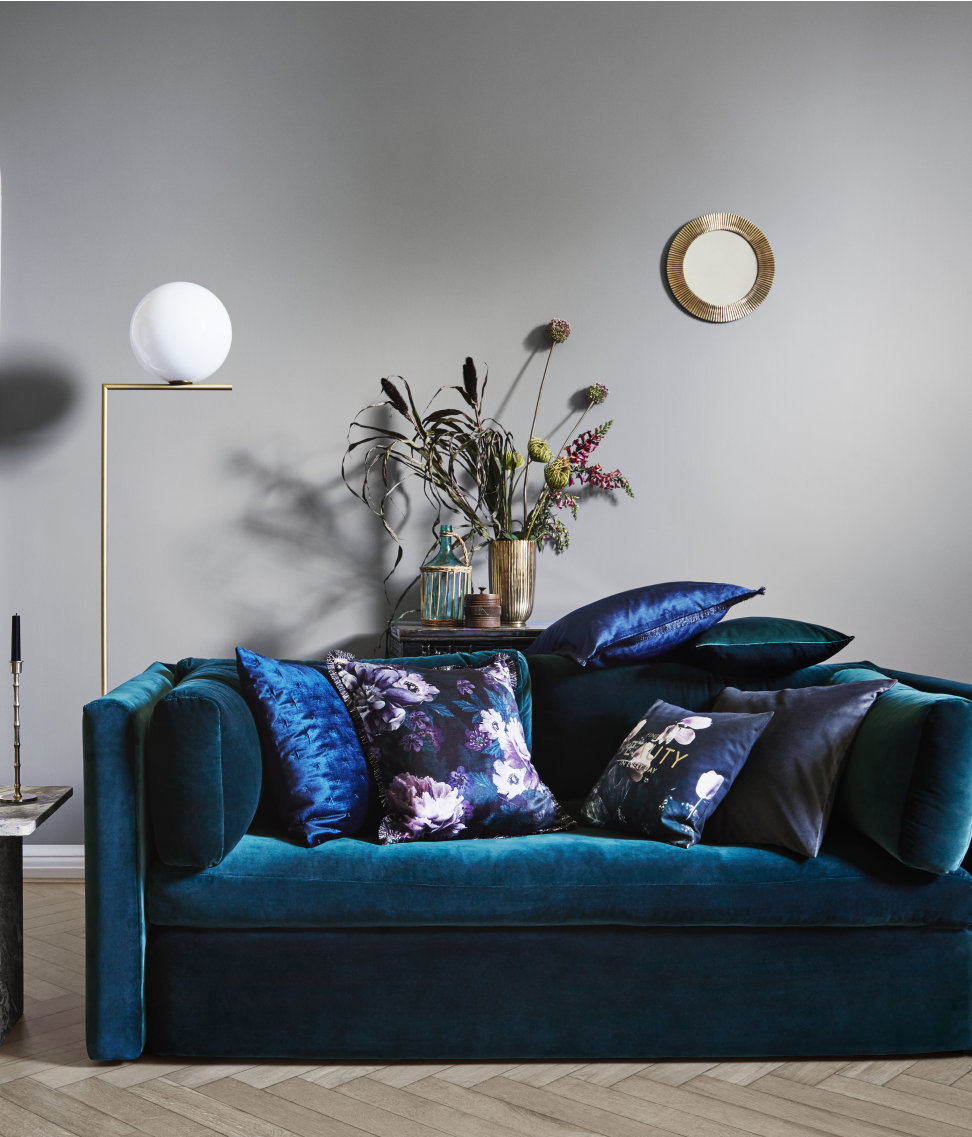 Speaking of cushions, CB2's features a high-contrast design of silk peonies: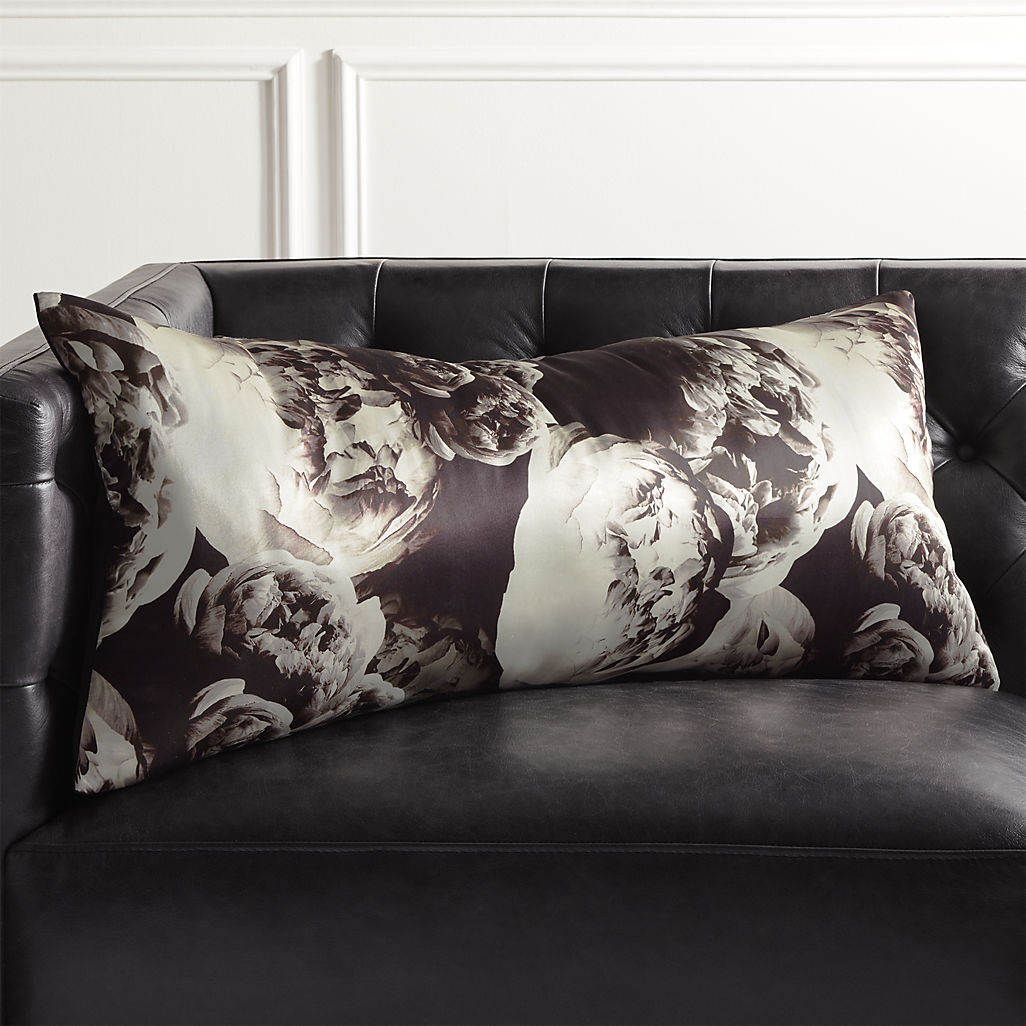 You don't have to go with patterned fabric to get the modern floral look that's so popular this year. Try displaying one or more large blooms in a deep-hued vase, like this . Instant decadent floral style!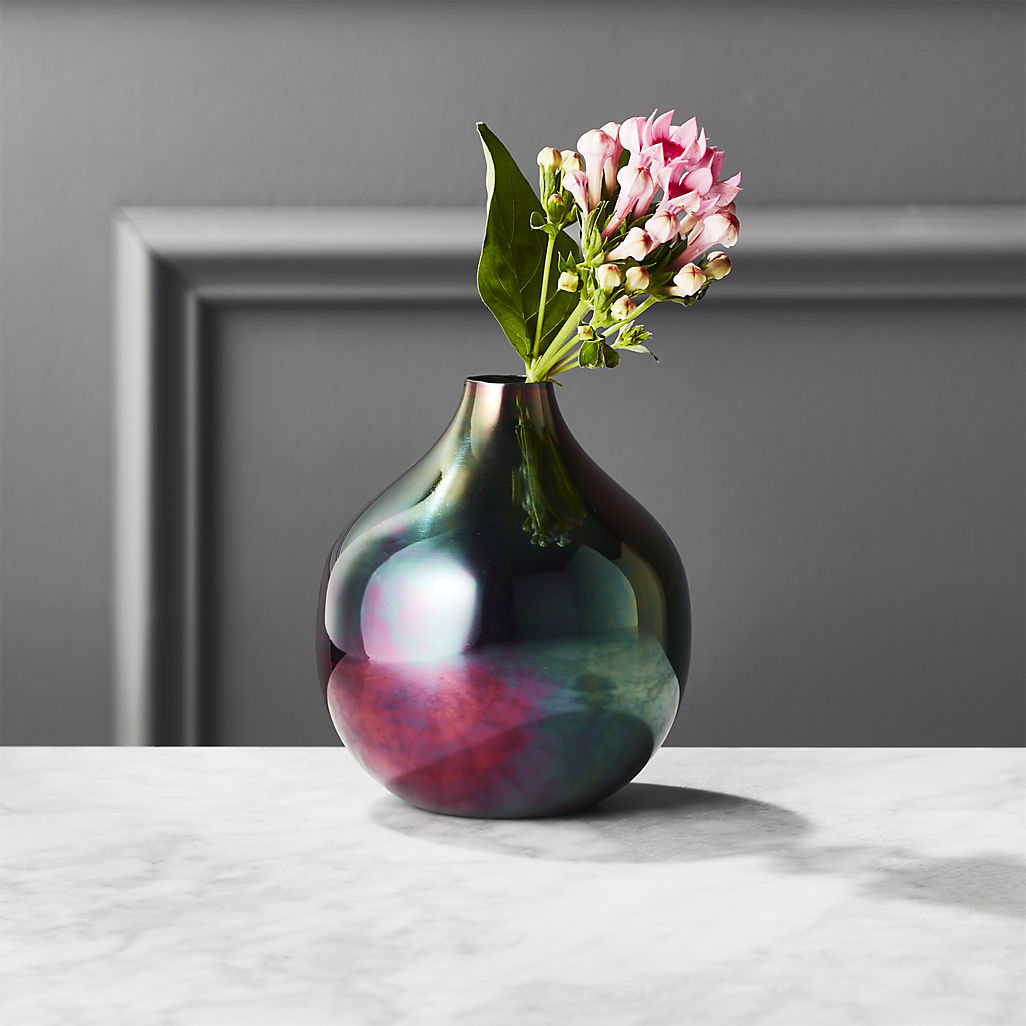 Wall Hangings…with a Twist
Isn't it fun when a trend has been around for a bit and it continues to evolve in new and unexpected ways? Wall hangings have come a long way since their macrame beginnings. Now a new geo style is going strong, along with some cheeky updates! For starters, Anthropologie's features a cotton, brass and pine design by WKNDLA.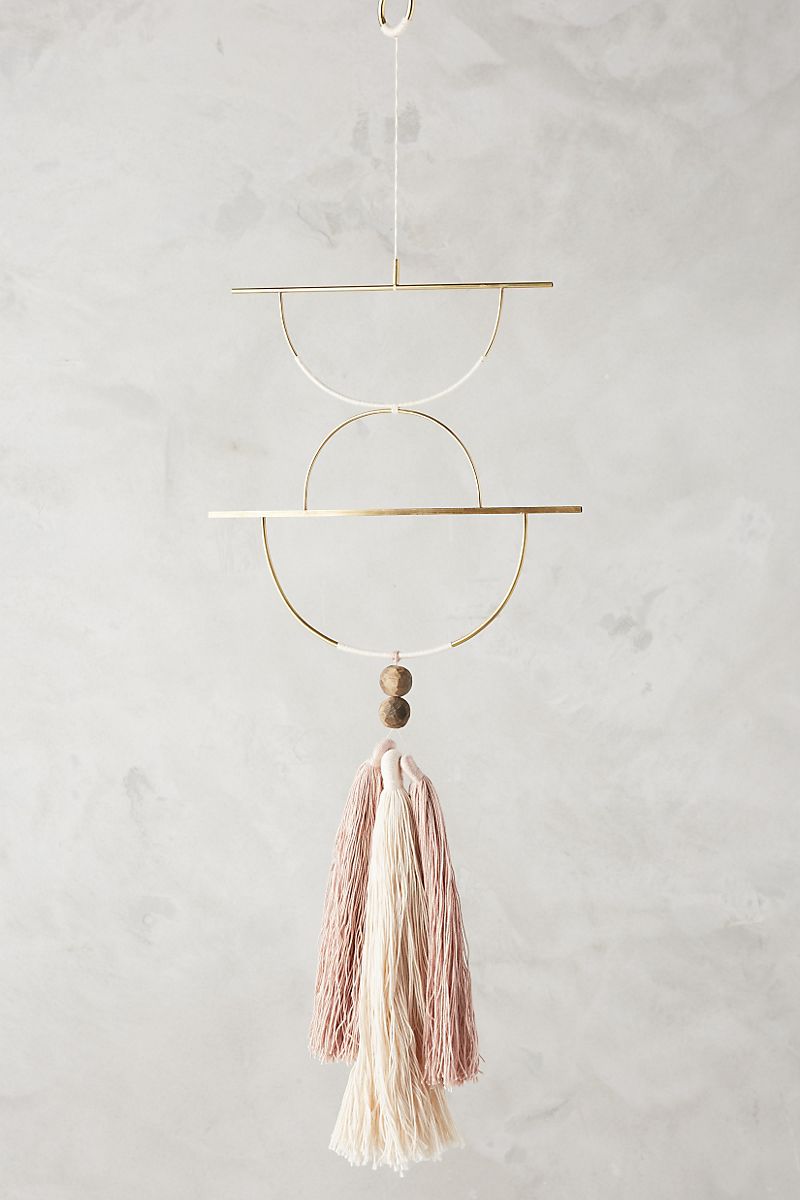 Don't be afraid to venture into chime territory, especially when the creations are as innovative as these from Ladies & Gentlemen Studio. Side note: they'd also look great on the wall, although you'd miss out on their melodic sound!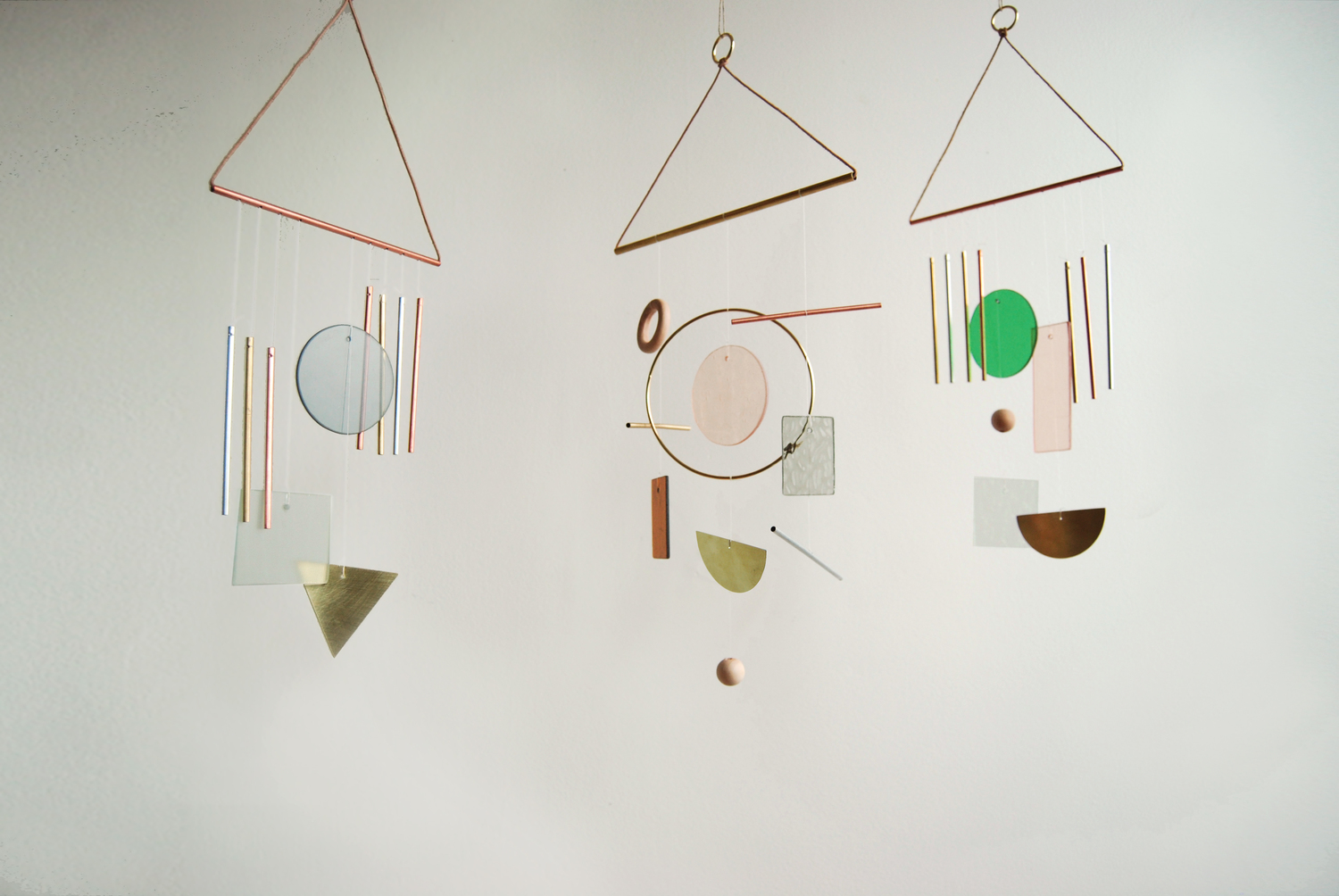 Last but not least, how clever are these from The Land of Nod?! Can you tell which one's Bert and which is Ernie? Kid-friendly style meets modern wall art: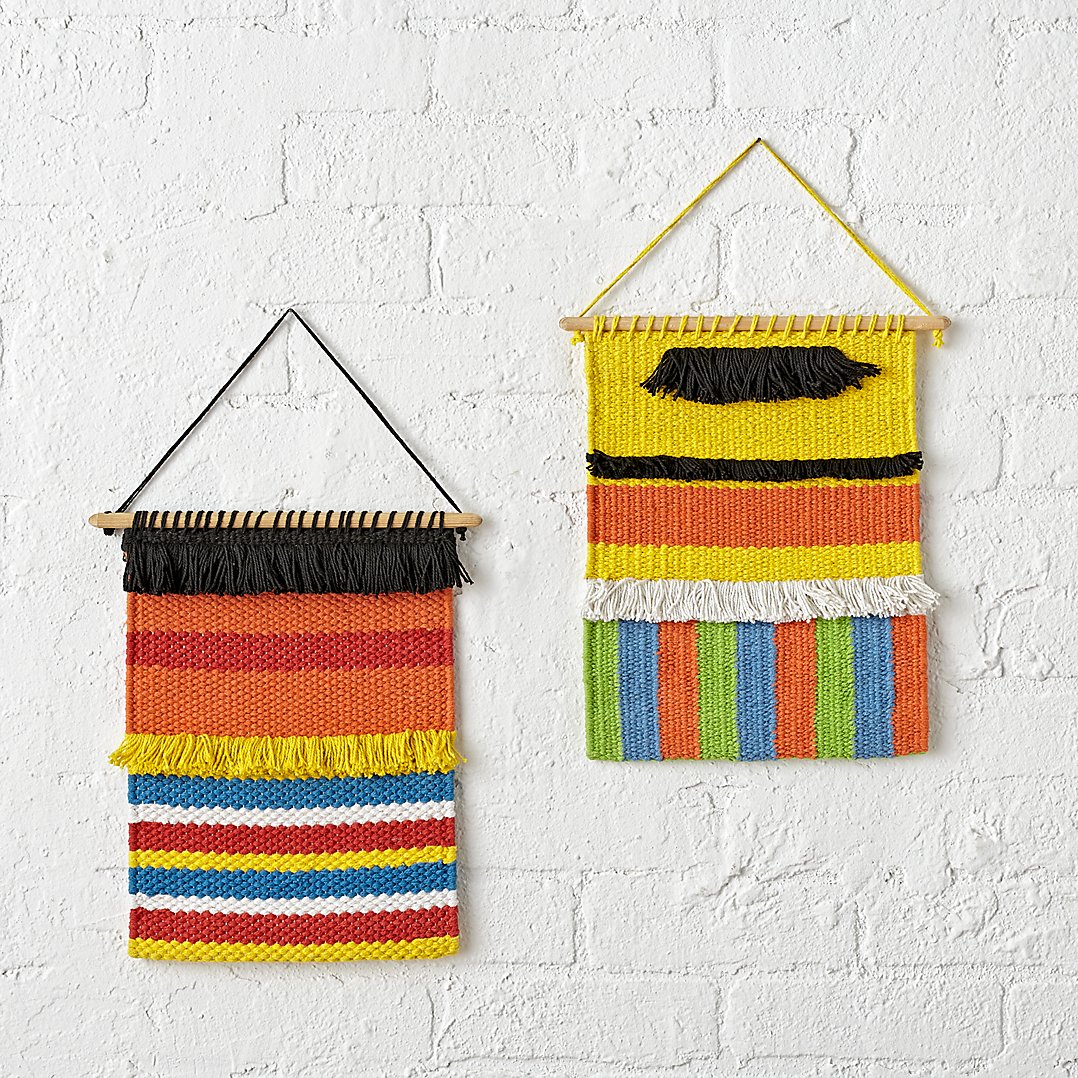 We at Lining-shop wish you a design-fabulous 2018!
Liked the story? Share it with friends.