Geo style is alive and well as we gear up for fall and the new collections roll in. The geometric look we continue to see is pared down, with an emphasis on simple forms and mixed materials. Undeniably sculptural, our favorite new pieces are rounded up below, complete with striking curves and bold angles. If you're shopping for a sculpture, you just might consider picking up one of these geo objects instead! Scroll down and enjoy…
Round and Round
We begin with discs, spheres, semicircles and all things curved! Go round and round, and round yet again with this three-tiered side table from . Metal and solid white marble are the materials of choice: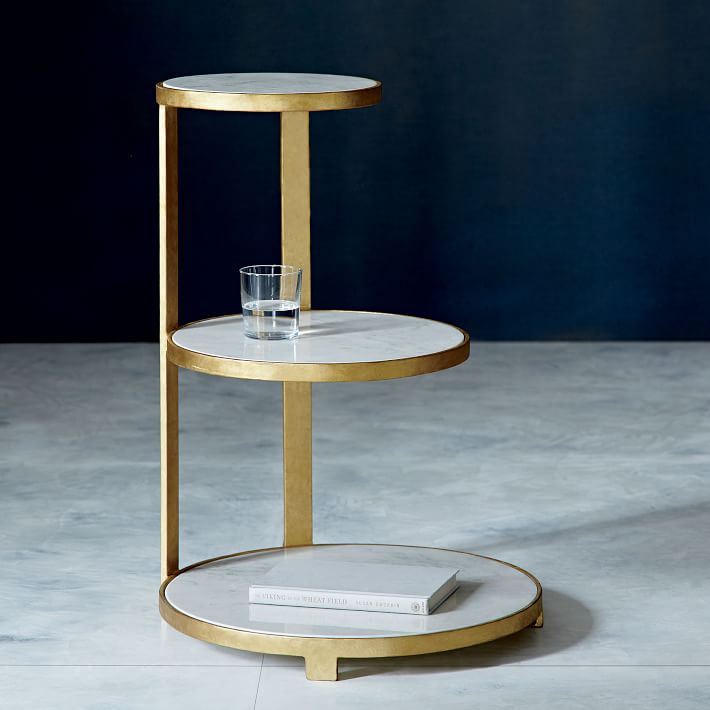 Schoolhouse Electric's  features a tulip-shaped concrete base, a round shade (also available in clear and smoky glass), and brass detailing.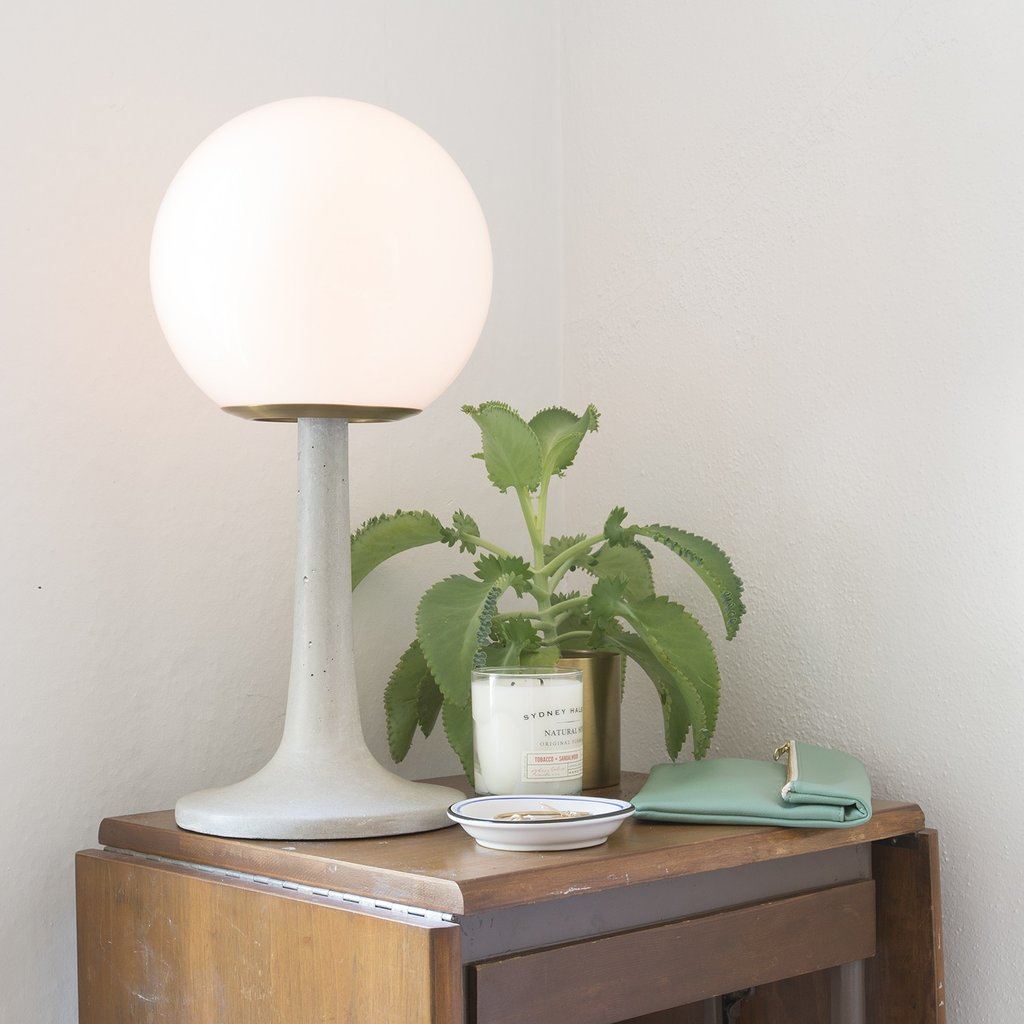 For a more compact take on round lighting statements, check out Urban Outfitters' , which is crafted from cement and glass: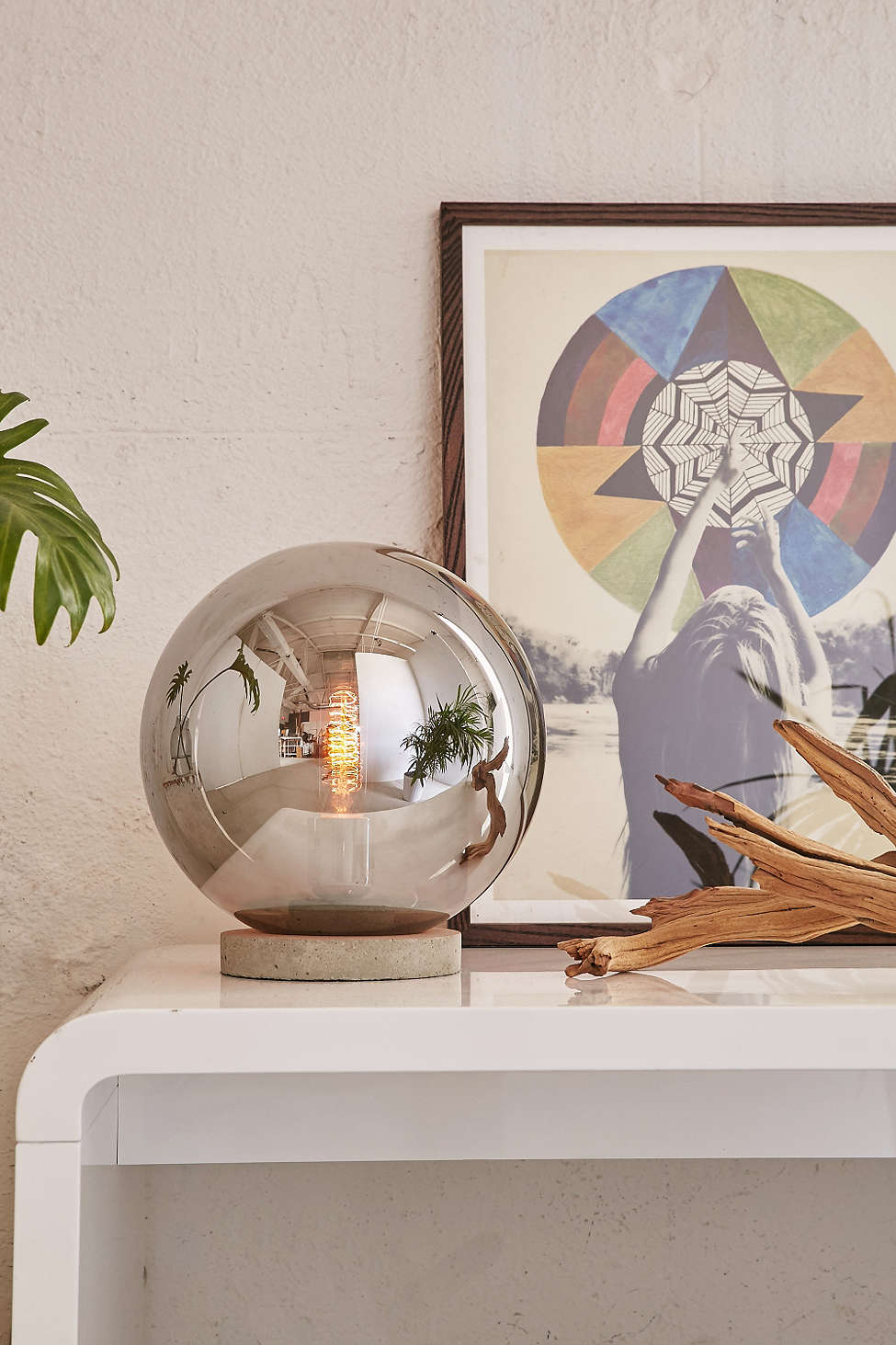 Schoolhouse Electric's  brings sculptural style to your interior. Choose from a natural brass or antique black finish, and have fun arranging the swiveling arms until you get just the right look for your space. You can also choose from a range of bulbs for even more variety!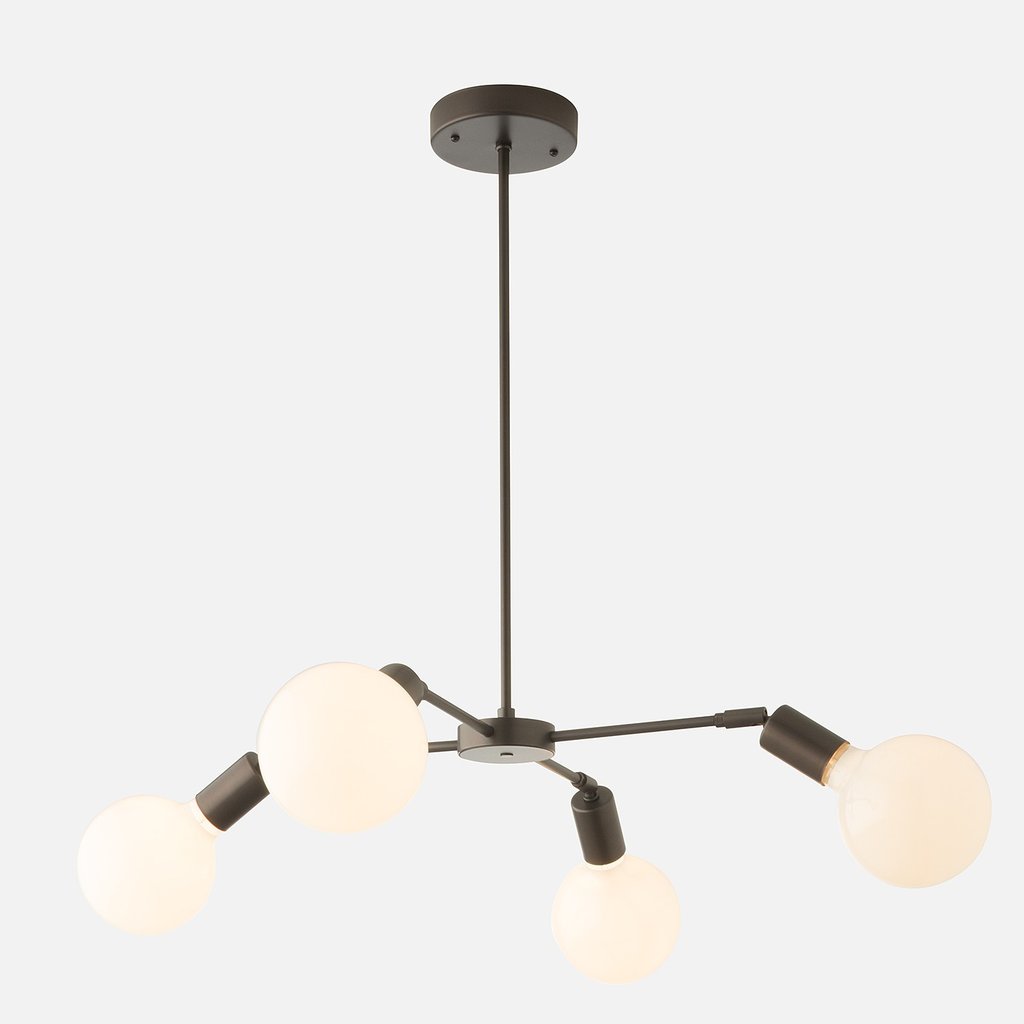 If this Arc Lamp from  has caught your attention, we're right there with you! Plug it in, and watch it illuminate your space with '80s modern flair: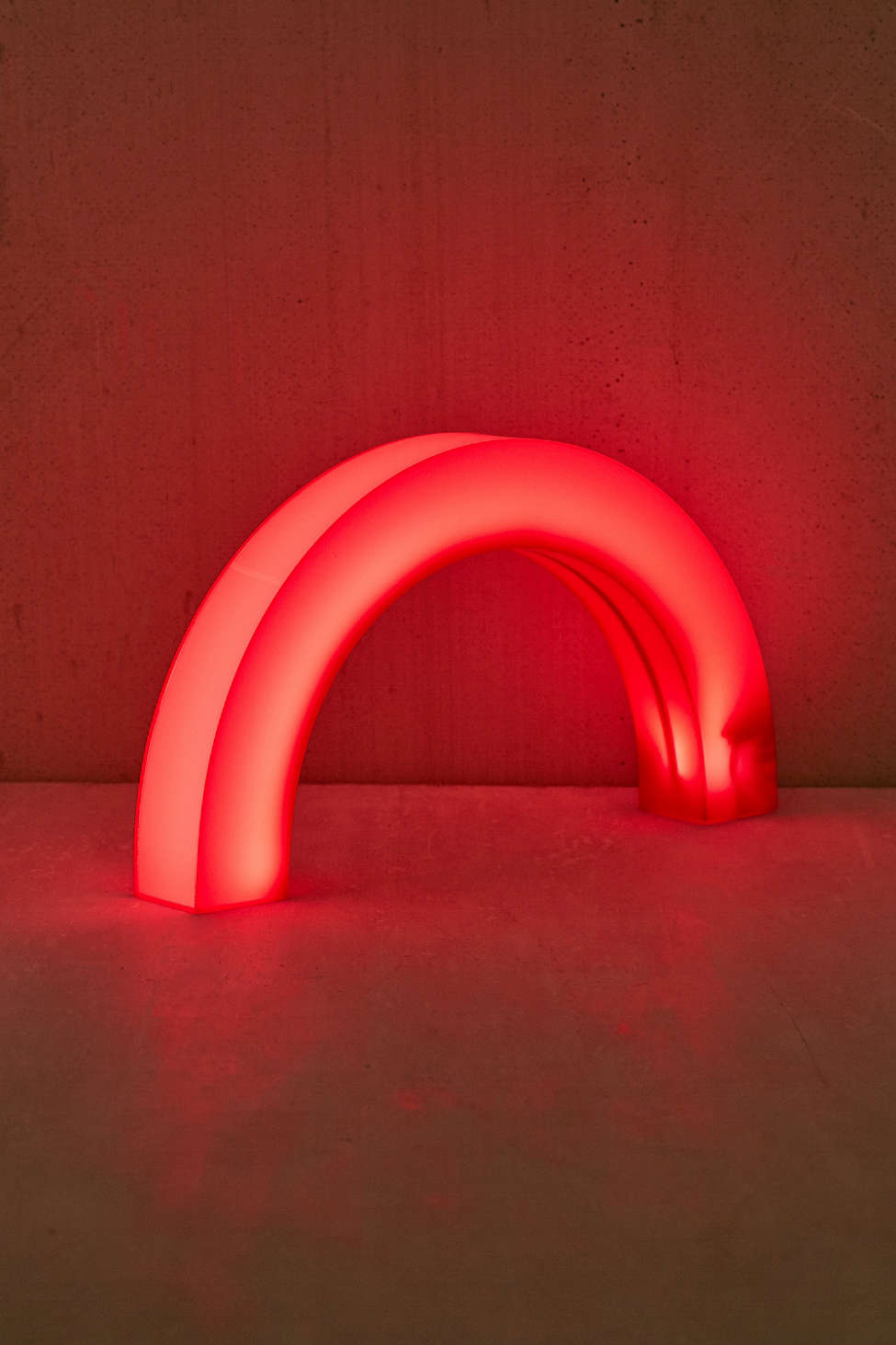 Celestial style takes center stage in Anthropologie's . Never have brass rings, wooden beads and waxed linen looked so good. Artist Attalie Dexter knocks it out of the park…and into the heavens!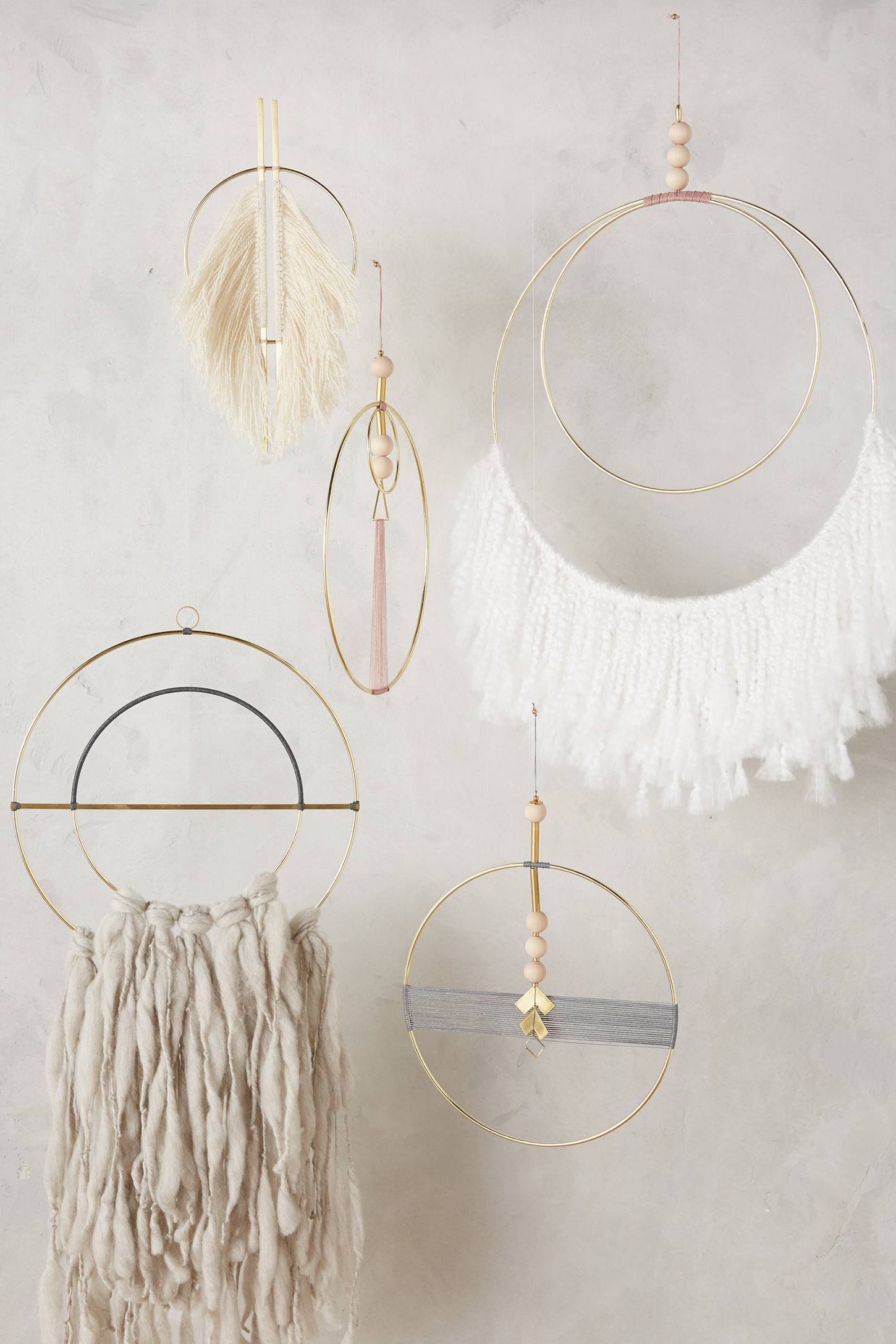 In other geo wall art news, Urban Outfitters' features a series of metal and ceramic shapes suspended with the help of cotton string: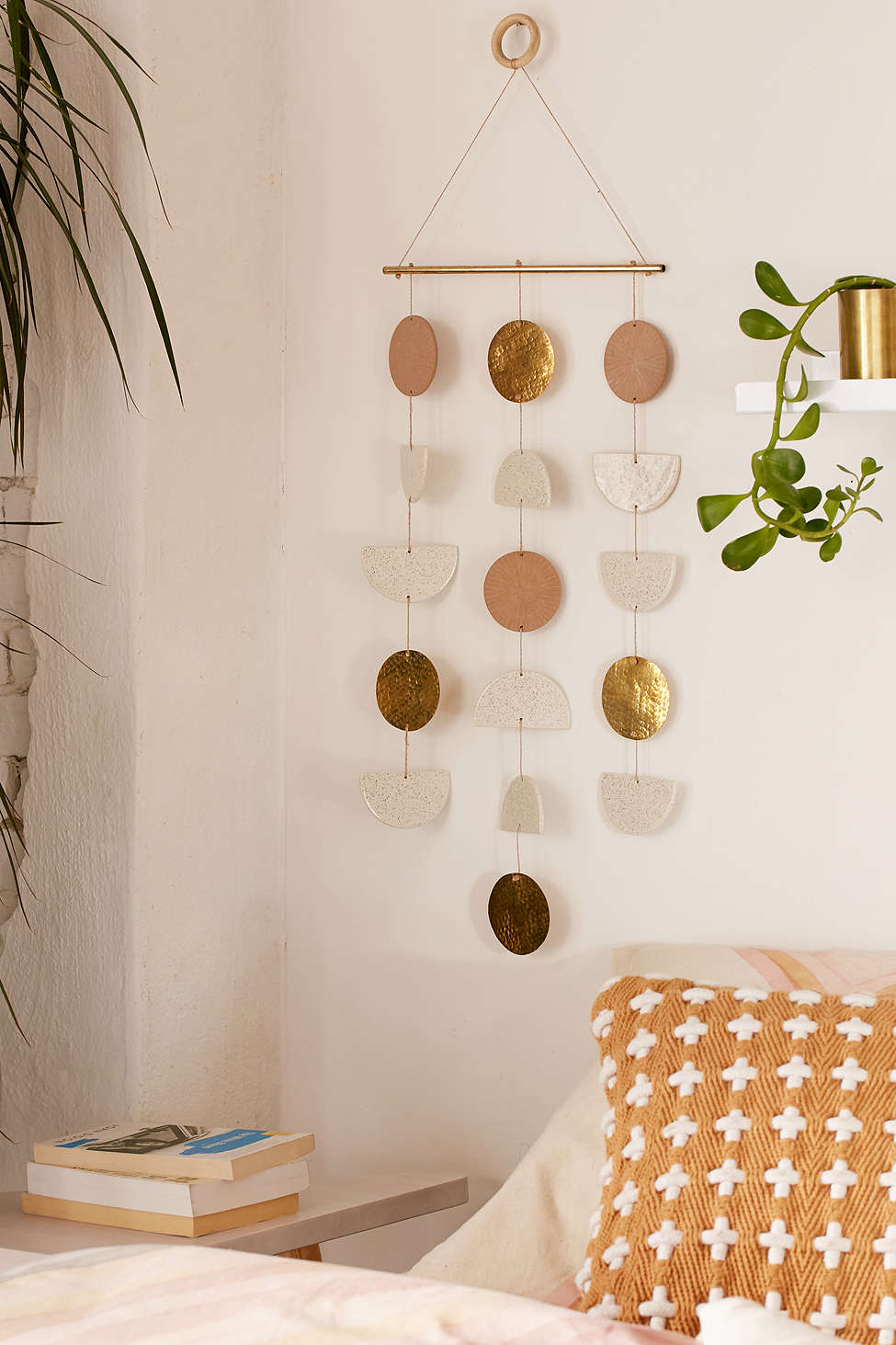 These  from CB2 are perfect for holding paperclips, rubber bands, and other small items: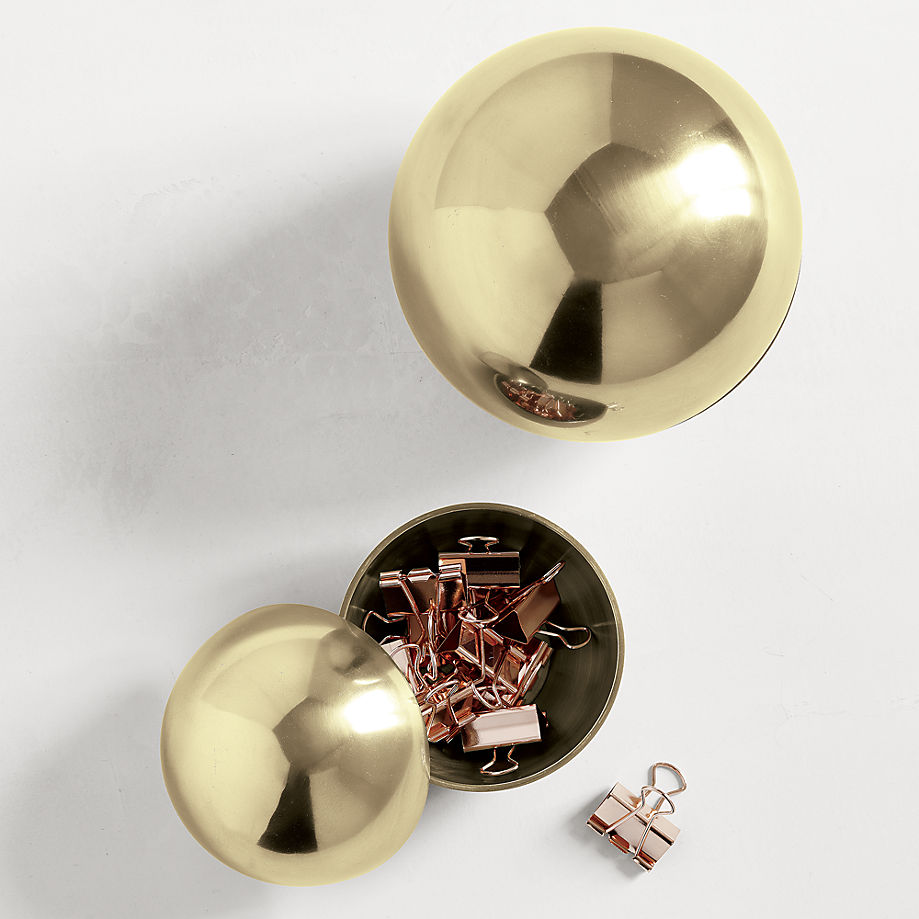 For a similar geo look, check out these spherical metal boxes from . Let them bring sculptural style to the table, desk or shelf of your choice: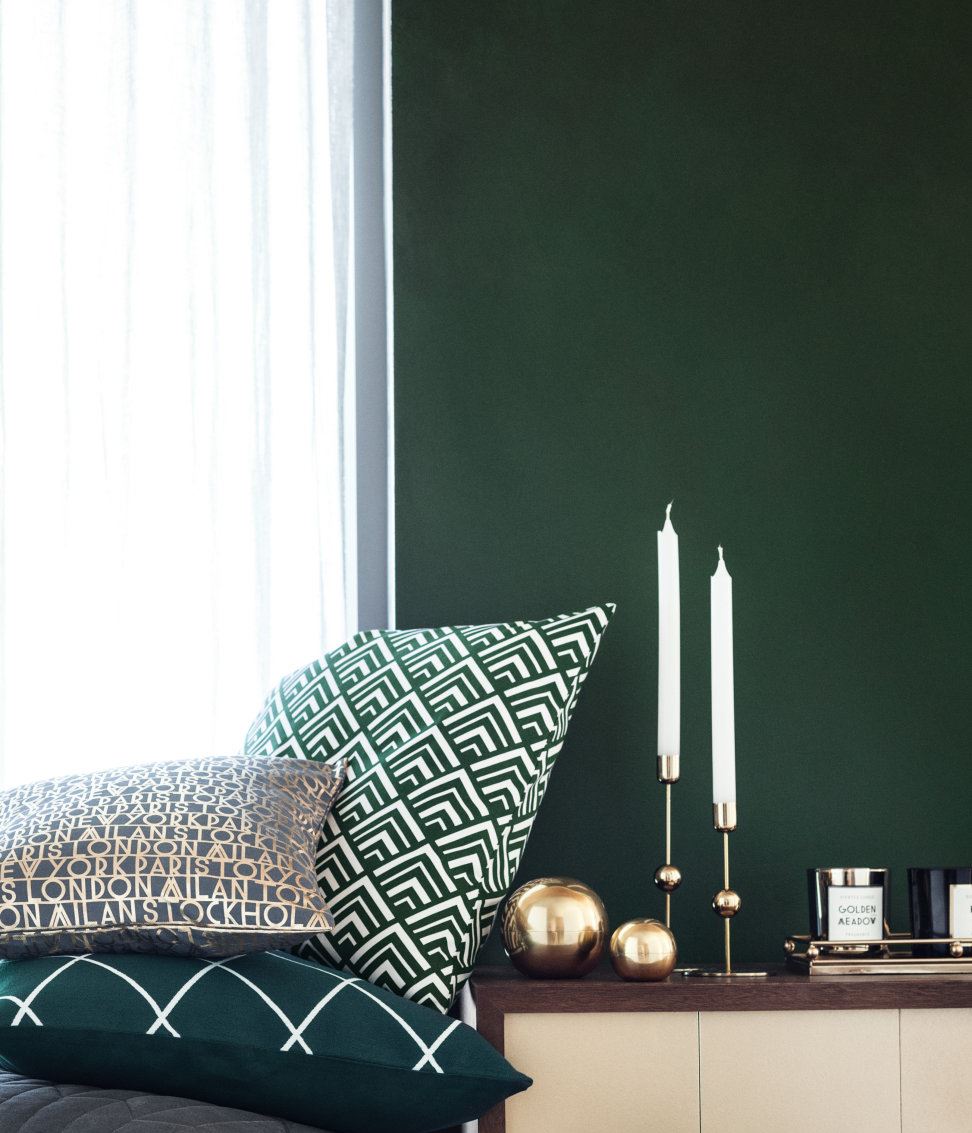 Hexagonal Style
From spheres to hexagons, we begin with an unforgettable table that demands attention with its faceted look. This Geo Hex Side Table in Slate from  has an '80s vibe. And we're not complaining!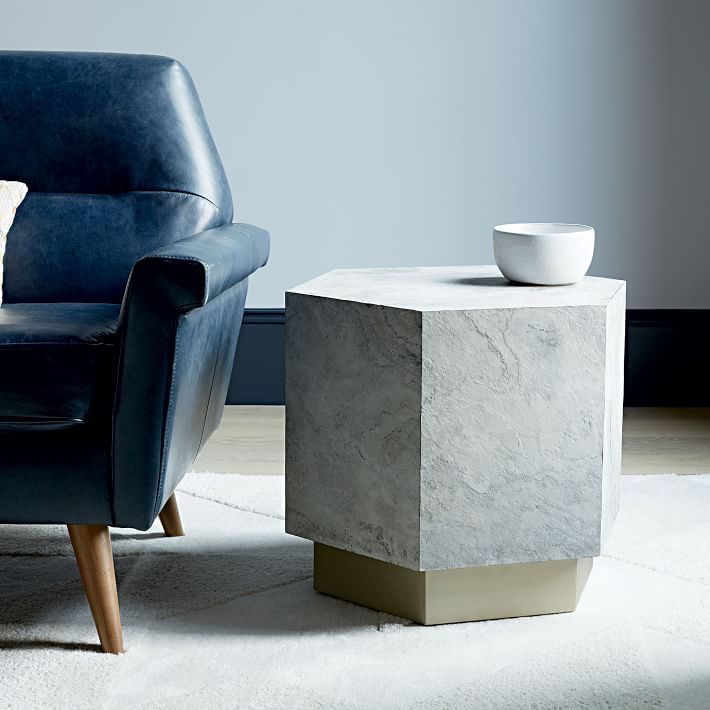 The  from Anthropologie cleverly dials up the hexagonal style with a pyramid-like arrangement of galvanized metal: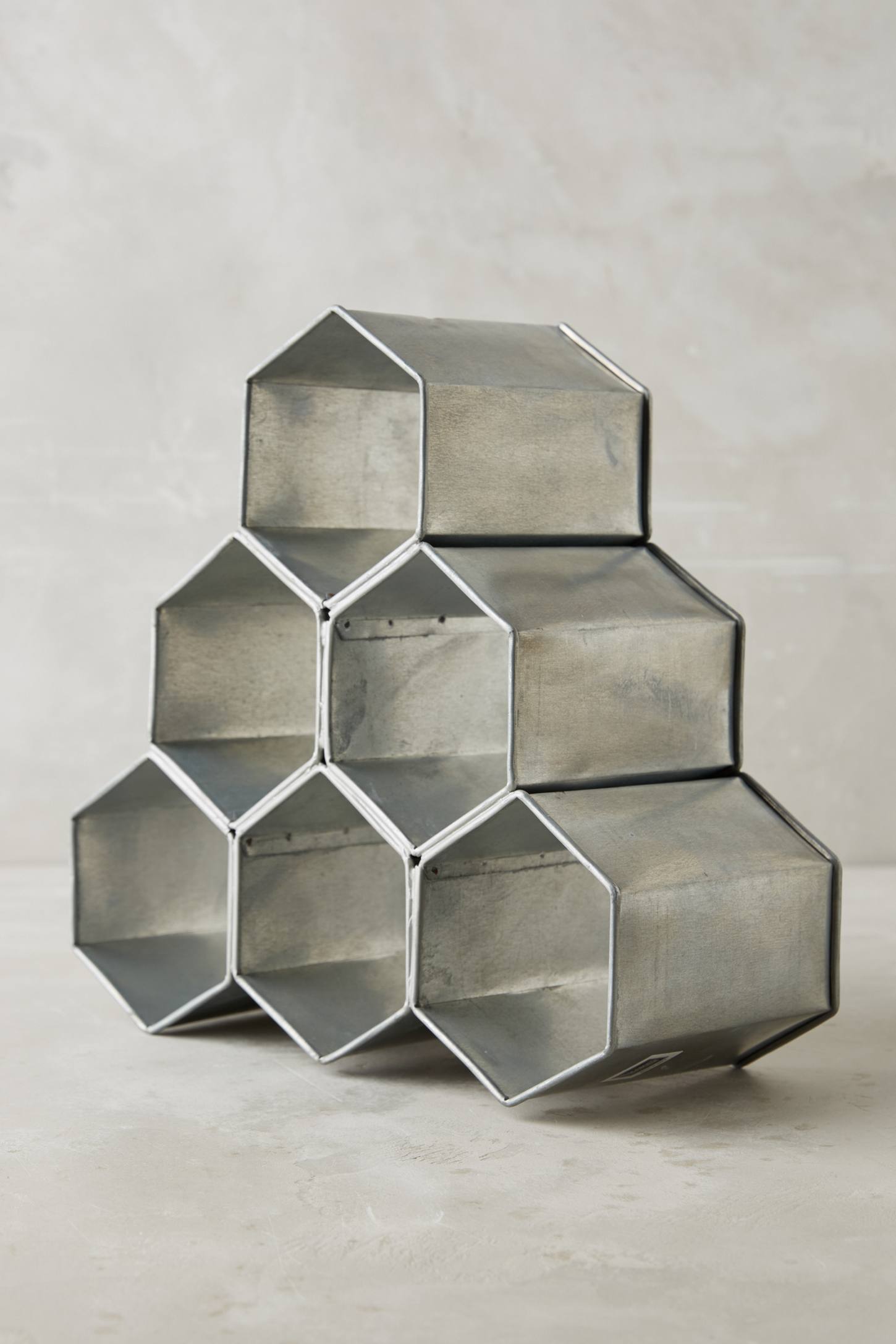 CB2's  is a bargain at just $10.95. With its hexagonal form, the piece is perfect on its own or can be displayed in multiples.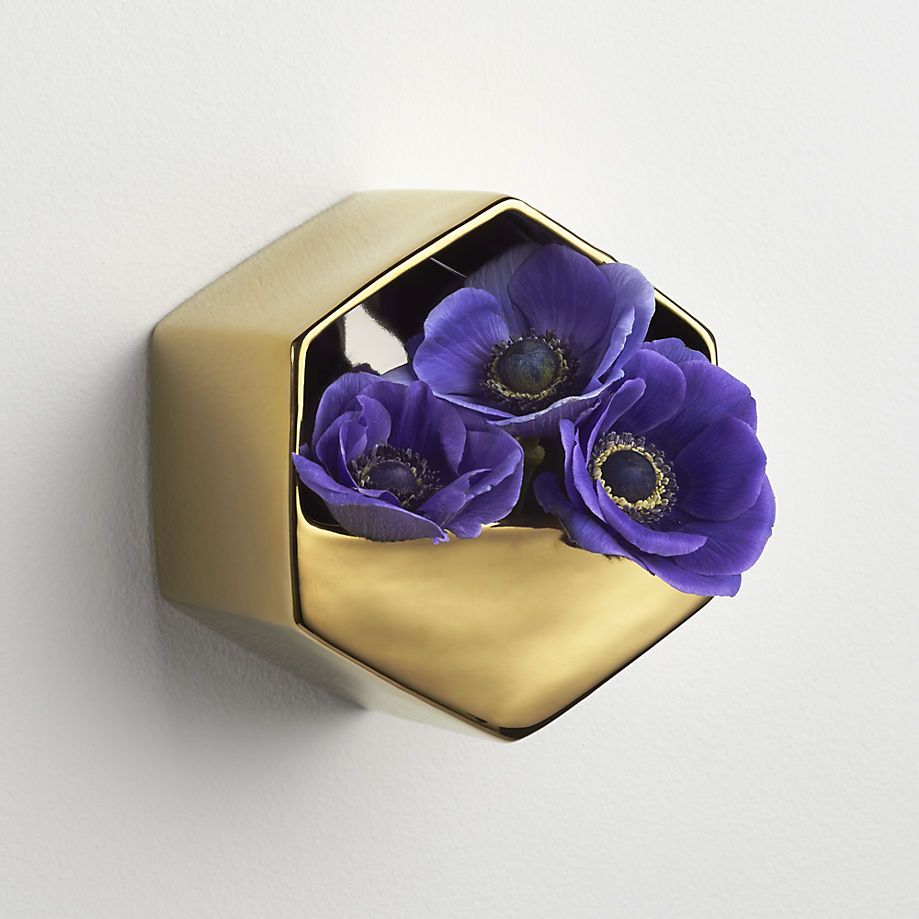 No hexagonal statement is too small! Choose from two sizes and three finishes (bronze, brass and copper) when you embellish your cabinets and drawers with these Hex Knobs from :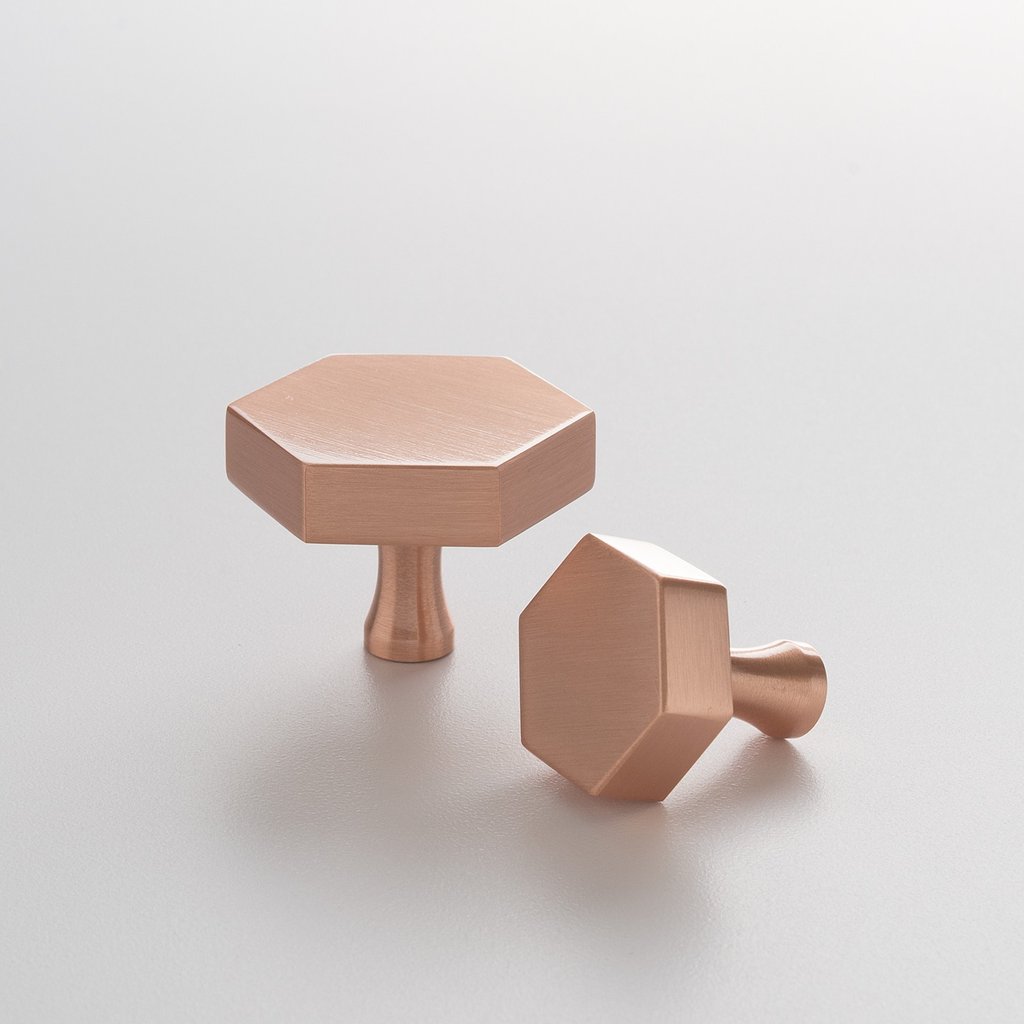 And if you're looking for additional small hexagonal statements, these Copper Geo Catch-All Dishes from should get the job done: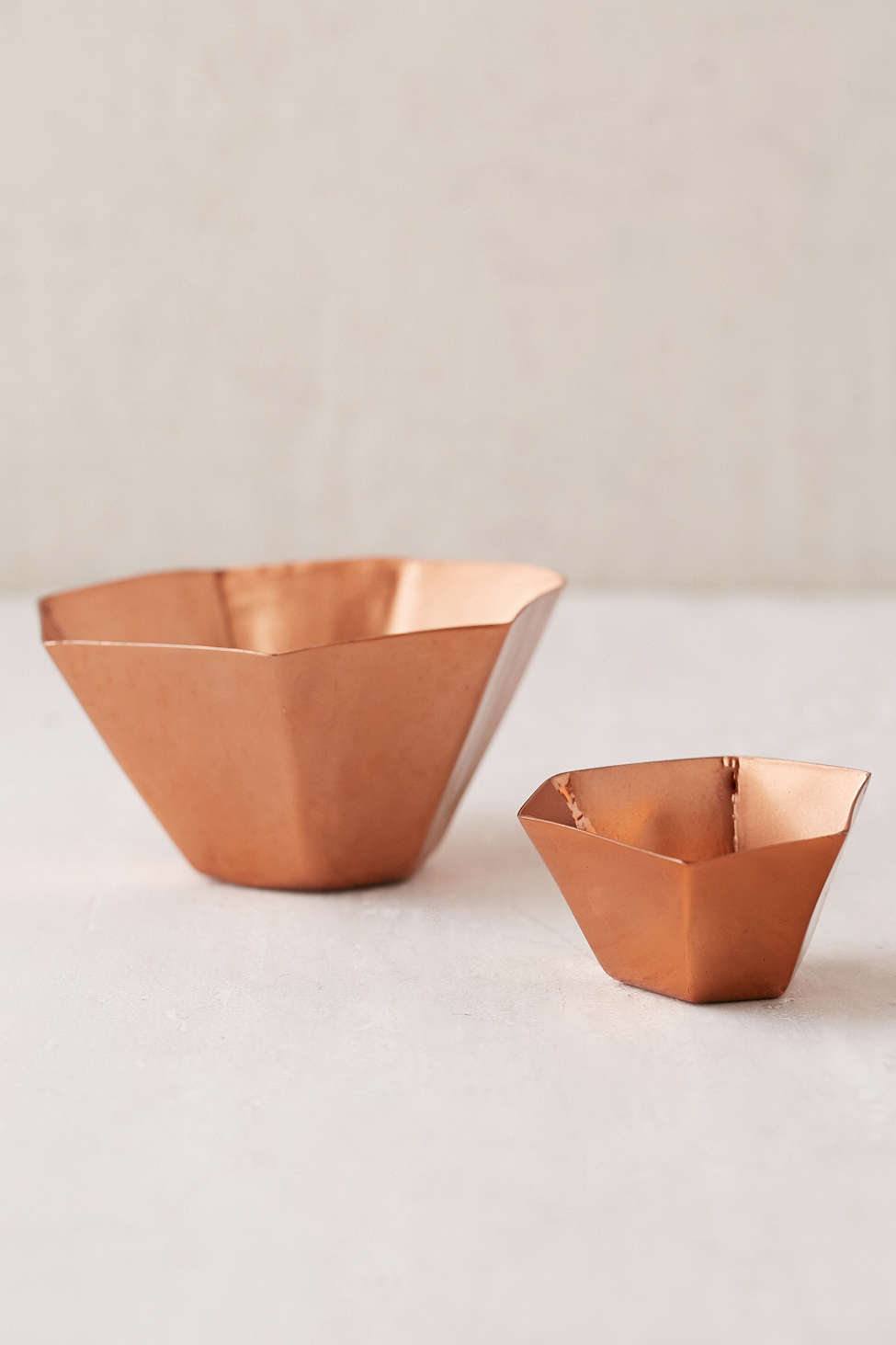 Fancy Schmancy
Let's end the post with a few geo finds that are hard to ignore. Call them bold. Call them spectacular… CB2's  is a sculptural piece crafted from brass-plated metal. Designed by Donna Piacenza, the etagere also features four glass shelves with beveled edges: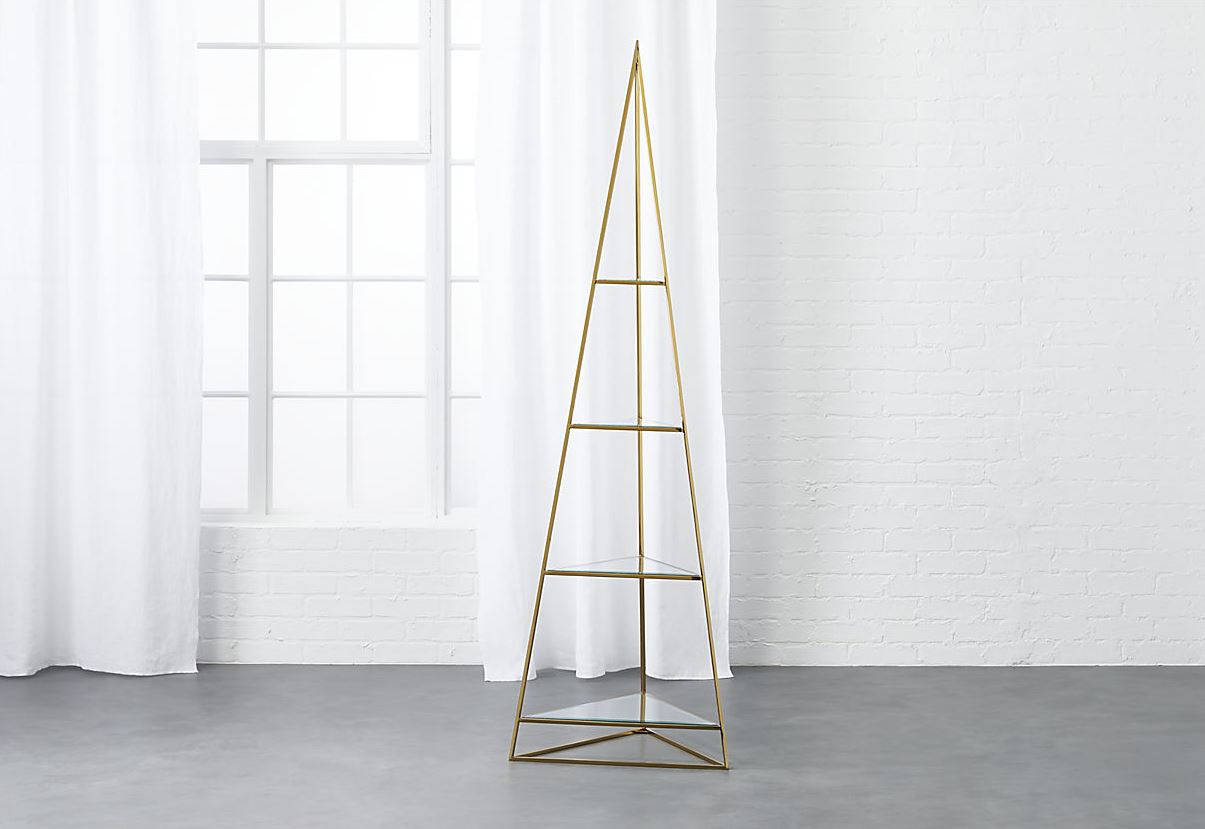 This Solace Capiz Table Lamp from  boasts a diamond form that combines capiz shells with a die-casted, brass-finished iron frame. Interlocking lines add just the right amount of drama: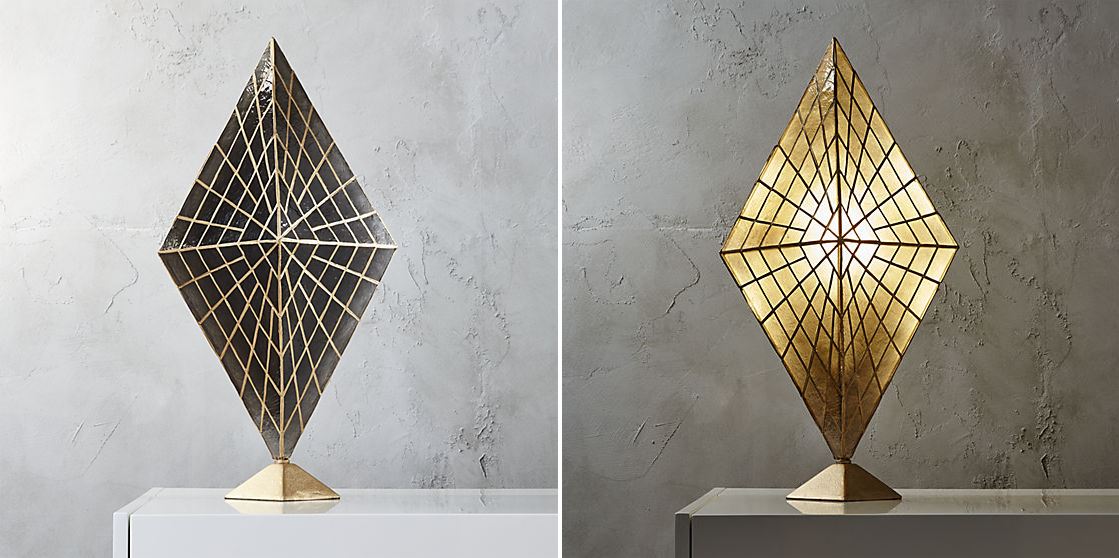 As you can see, geometric style is alive and well this season at CB2. The brand's  is crafted from stainless steel and polished off with a gold-toned finish. The ultimate in sleek luxe style, especially when surrounded by geo objects!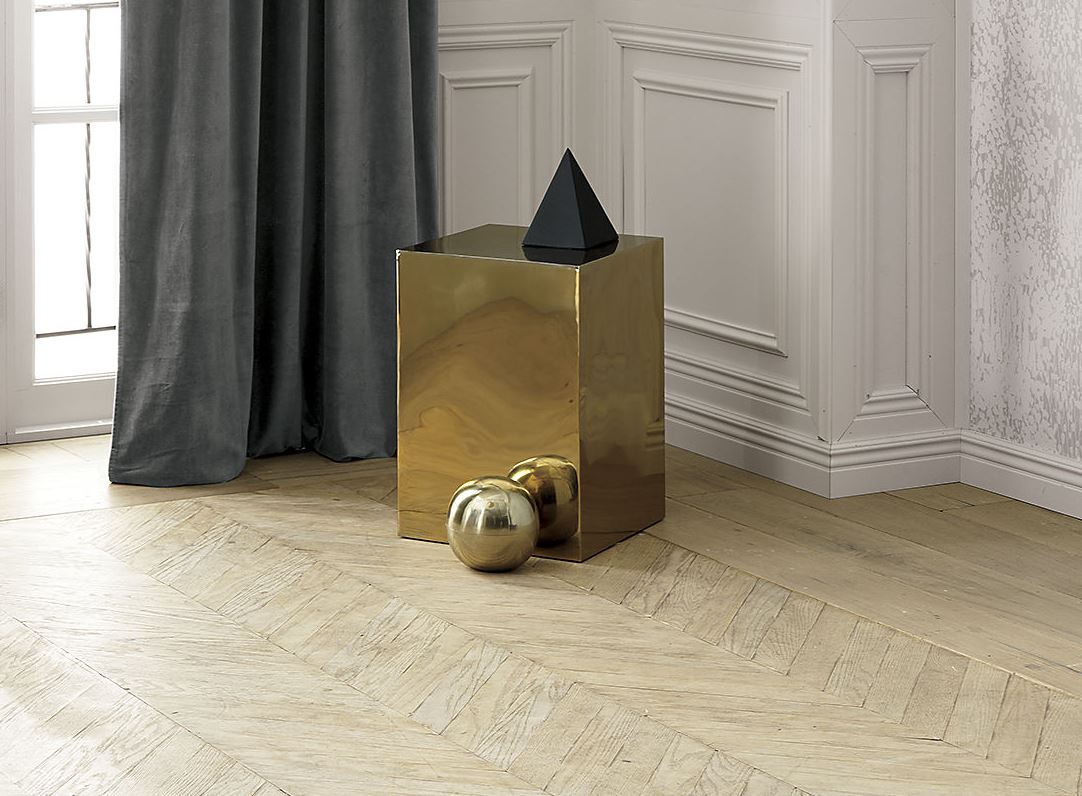 These Gleaming Hourglasses from  are sculptural, artistic, and crafted from mouth-blown glass and electroplated metal. Choose from silver-, gold- and copper-toned finishes: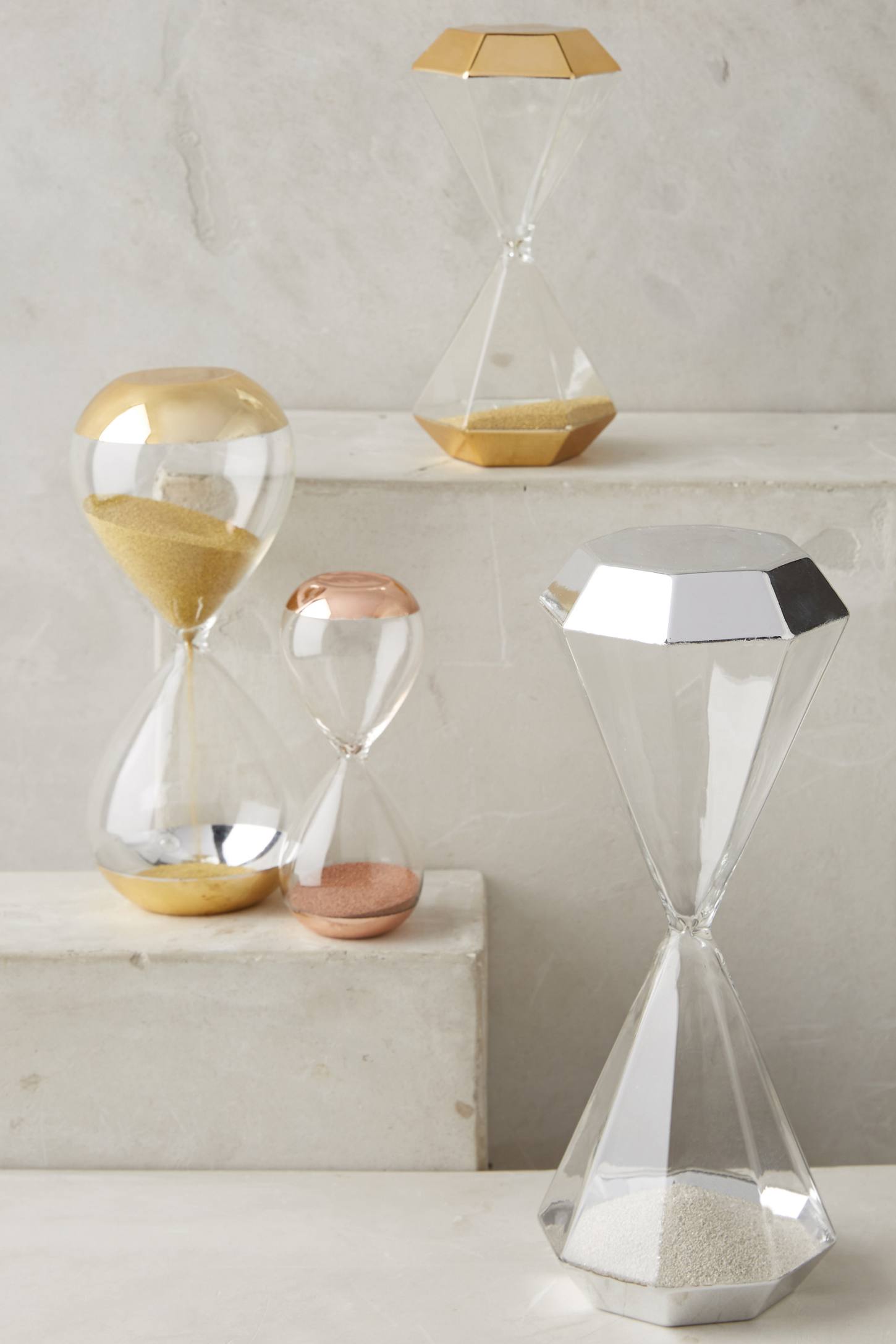 Looking to put a new twist on the art of displaying flowers? These  seem to be caught in a state of suspended twisting. Yet they're not too busy to showcase your favorite blooms: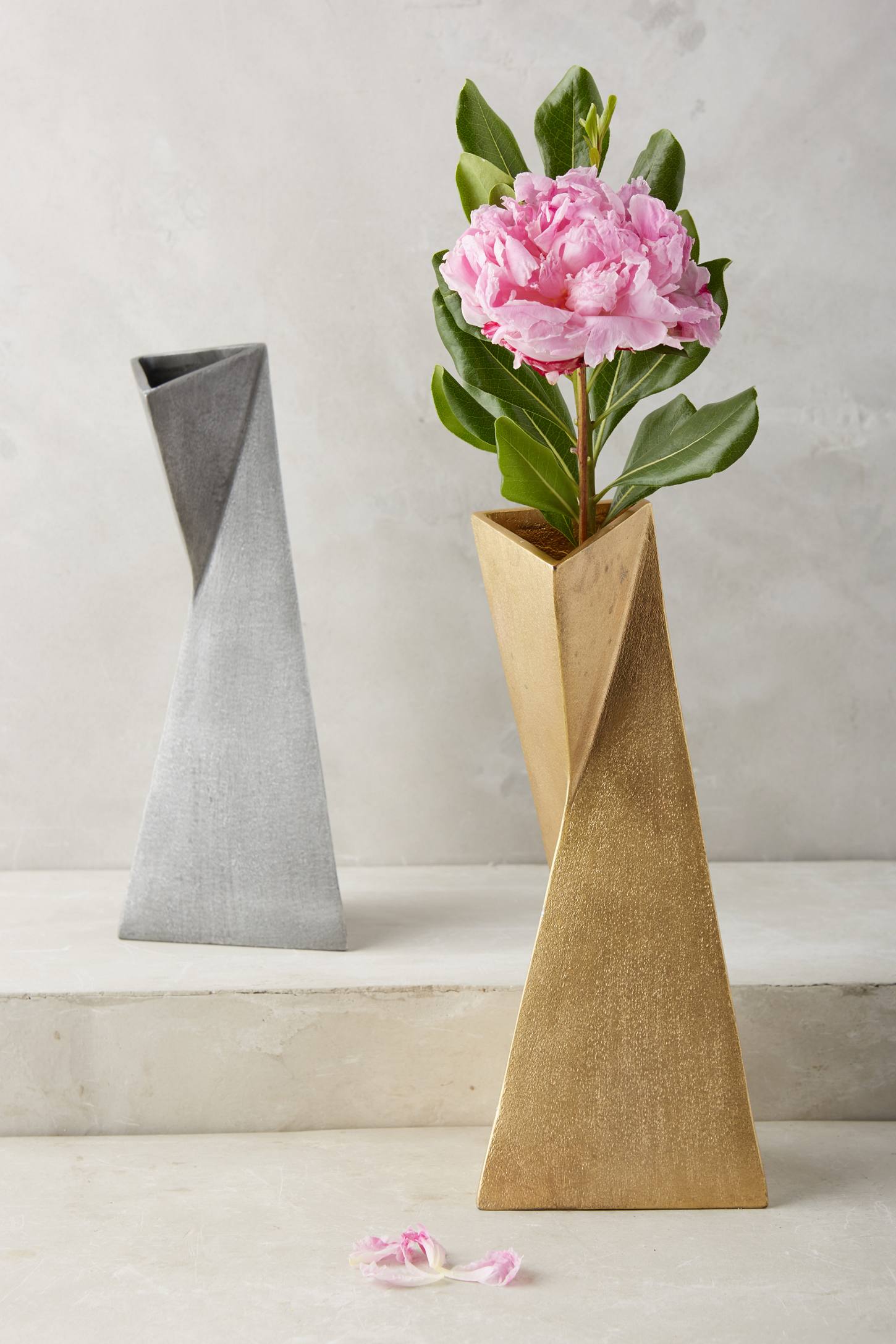 Last but not least, Urban Outfitters' are stylish enough to simply display as geo objects. They're subtle yet striking: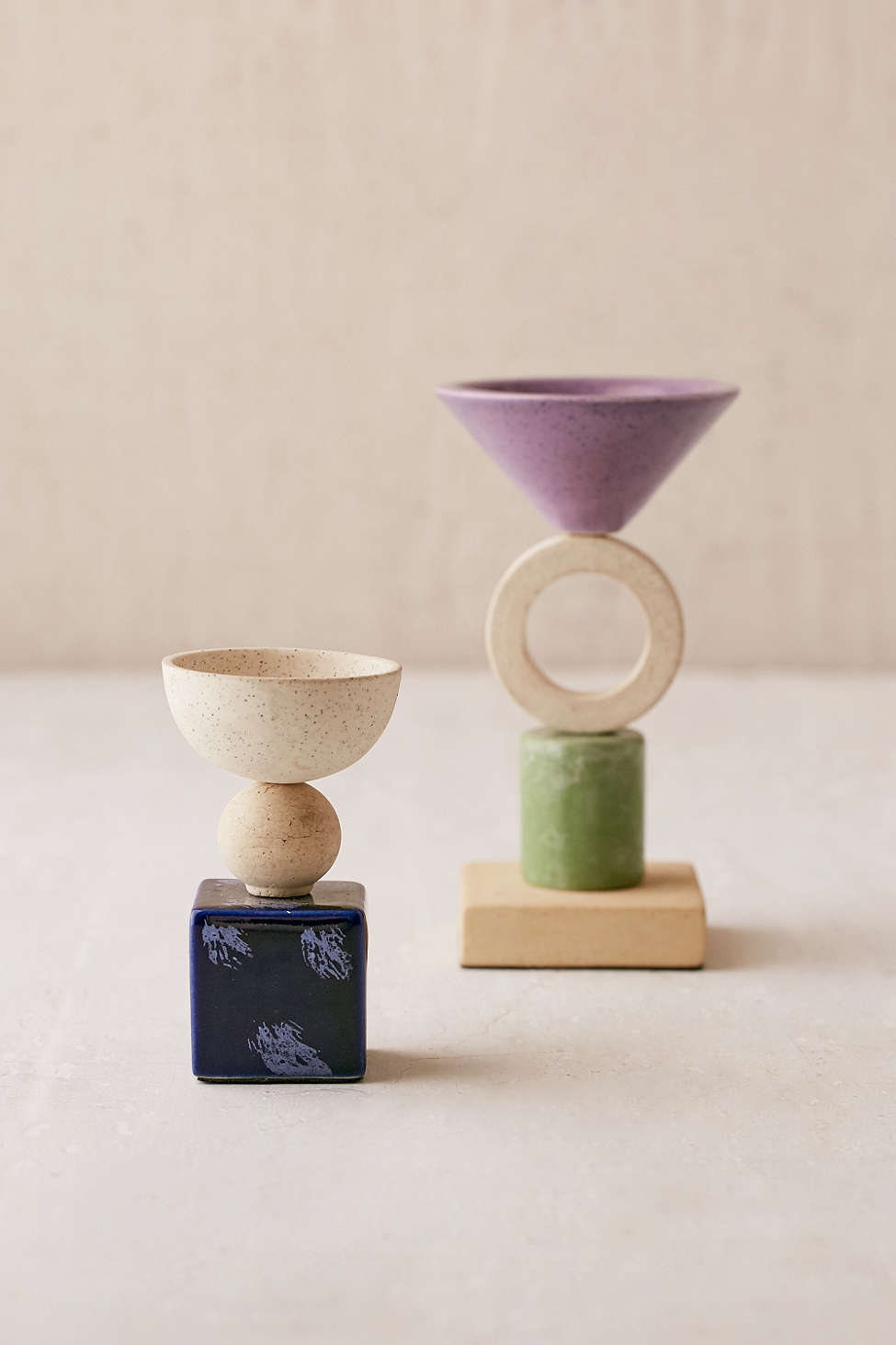 Anyone else notice the abundance of grey backdrops in today's featured product photography? It seems that soft grey walls + metallic geo objects = a match made in heaven. Happy shopping, and happy decorating!
Liked the story? Share it with friends.