If you're a fan of modern design, you may have noticed a growing trend that has found its way from design houses to mainstream retailers: geo objects. Sometimes functional, sometimes purely decorative, these items are often true works of art. In fact, many design houses and online shops offer a range of "objects" for sale, from vases to sculptural forms. Today we highlight ten of our favorite geo objects from some of our very favorite designers…
Table of Contents Studio
is dedicated to design concept and creation. Producing everything from interiors and events to furniture and objects, TOC celebrates the beauty of unique, purpose-filled modern design. Below we see  from Max Lamb, steel objects that are "void of function, but can be used for a variety of purposes depending on one's imagination; paperweight, pen-pot, pattern-maker, desk-tidy, jewelry, toy, eggcup, trivet, coaster, doorstop, viewfinder…"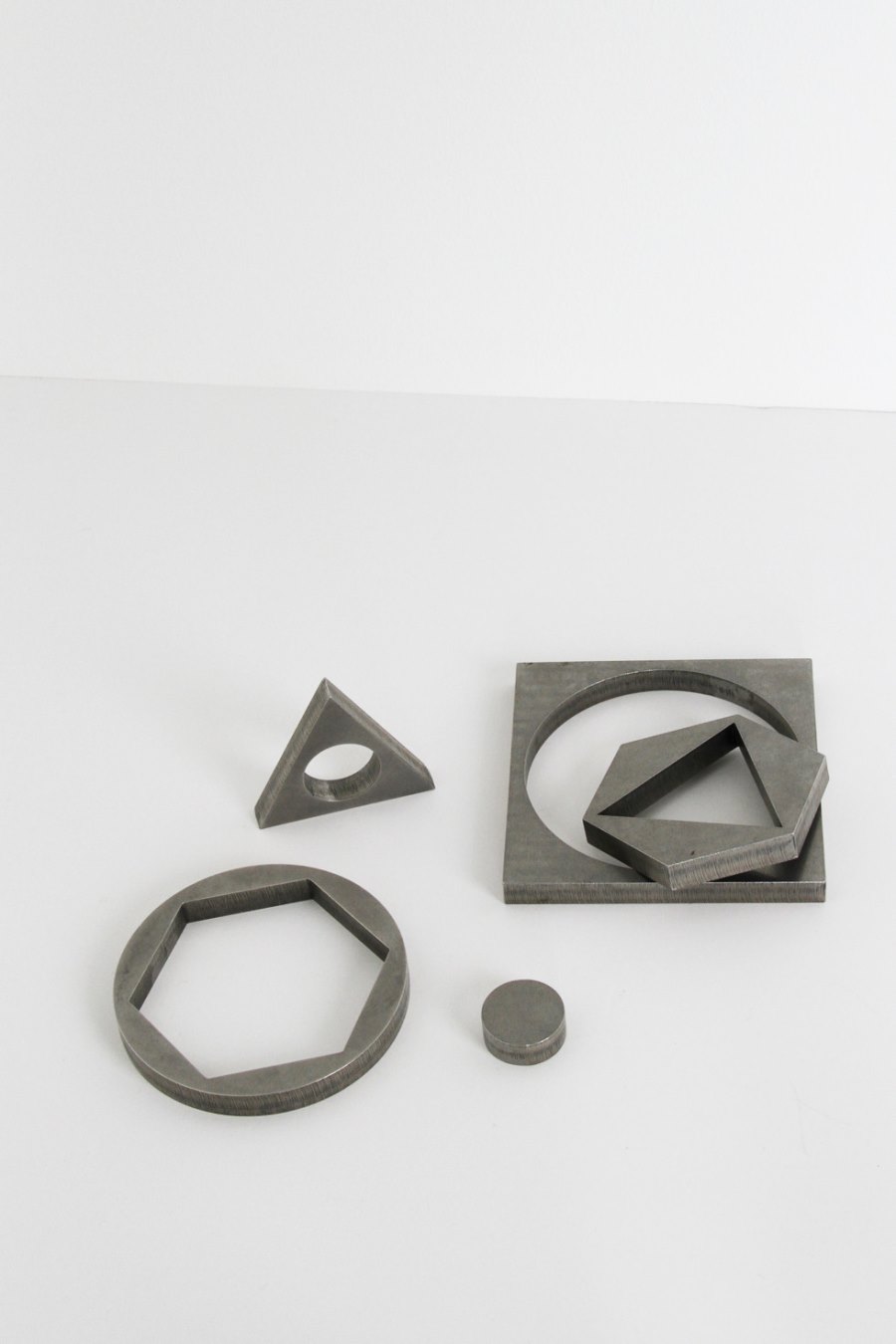 These  are the result of a collaboration with the Carl Auböck Workshop. To create this update of TOC's , sand cast bronze is wrapped in hand-stitched natural leather. Note that both materials will eventually develop a patina, making these creations pieces that truly evolve over time: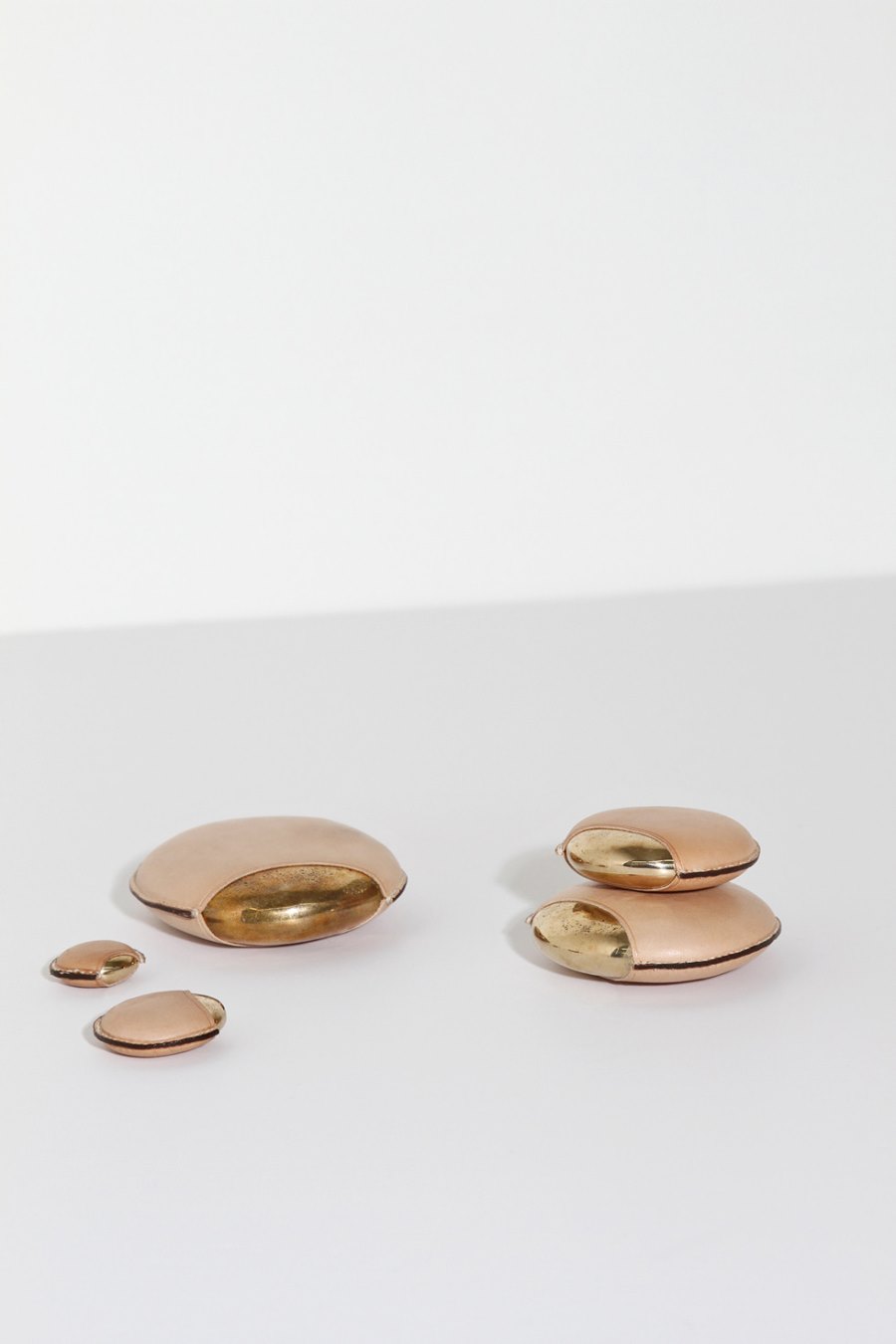 Darkroom
London-based  features a rotating treasure trove of pieces from artisans and designers, as well as original works of their own. In addition to an online shop, Darkroom offers two physical locations that opt for installation-style arrangements rather than traditional retail displays. Created by jewelry designer and object maker Corrie Williamson, the below are crafted from workshop offcuts in materials such as wood, Perspex and melamine. Use them to decorate your home, or convert them into something functional, such as light pulls.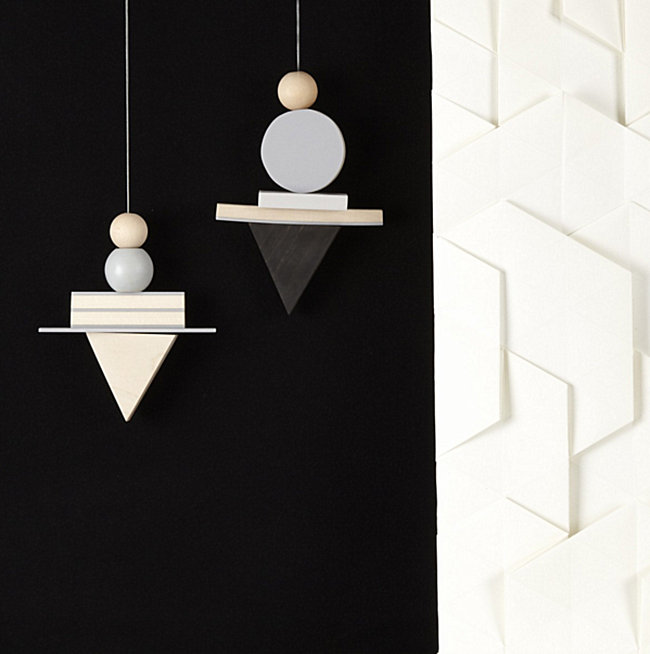 These  and  are geometric pieces in coated iron. They are sure to add interest to the tabletop or surface of your choice: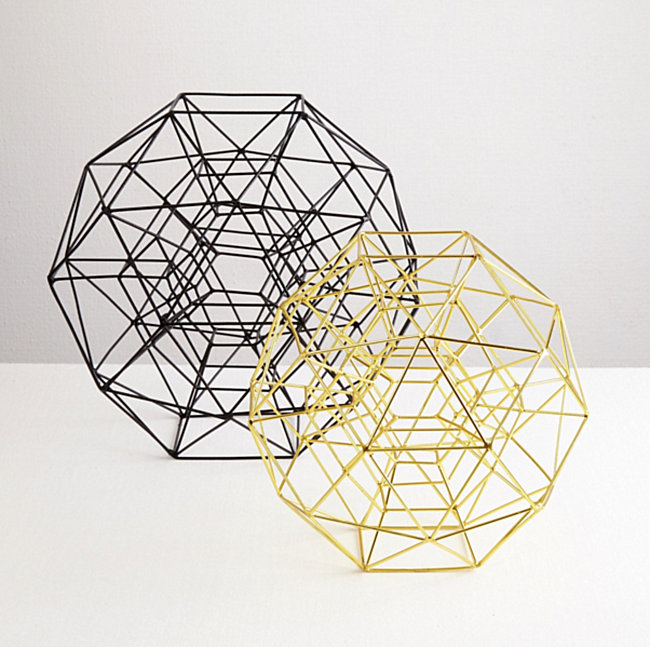 Ladies & Gentlemen Studio
 is a design studio founded by Dylan Davis and Jean Lee in 2010. Offering items that range from furniture and lighting to home decor and small objects, L&G Studio emphasizes unusual pairings of material and function. Below we see , hand-built sculptures that are whimsical explorations of balance featuring materials such as brass, copper, wood and acrylic. [photos below by ]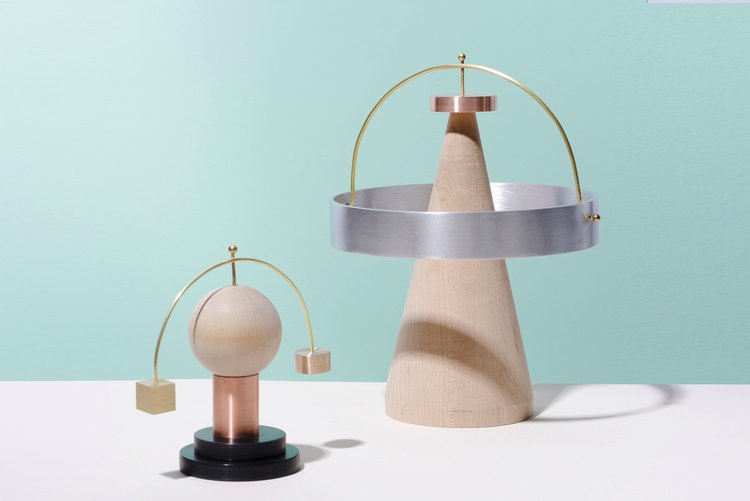 Balance Studies sculptures were inspired by "chrome executive toys that fascinated [the designers] as children."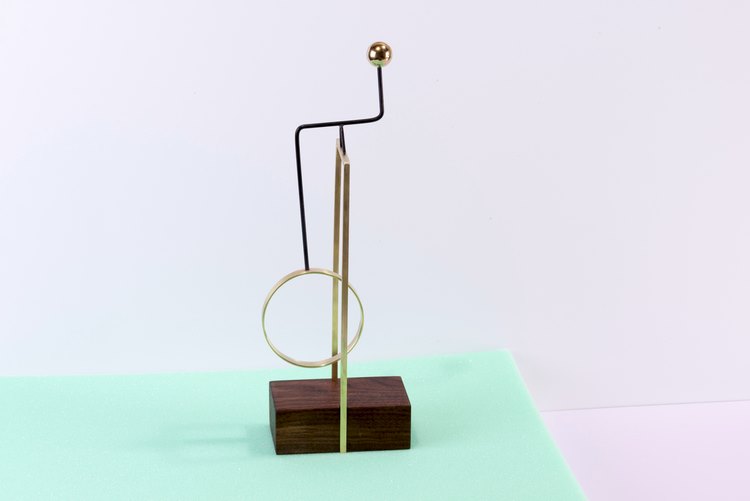 Apparatus
 is a New York-based design studio that features materials such as porcelain, leather, aged brass and glass. Creative Director Gabriel Hendifar and production and operations expert Jeremy Anderson have built a unique brand that celebrates creativity and innovation. Below we see , a collection of triangular forms with interlocking teeth. Use them to create modular arrangements and hold taper candles that will add a soft glow to your interior.

The sculptural domed form below is , "a result of experimentation with geometric forms in the Apparatus library." This chalice-like work is crafted from spun, cast and machined brass. The hand-cast porcelain dome has a hole in the top so smoke can escape from this incense burner. The piece can also be used as a candleholder.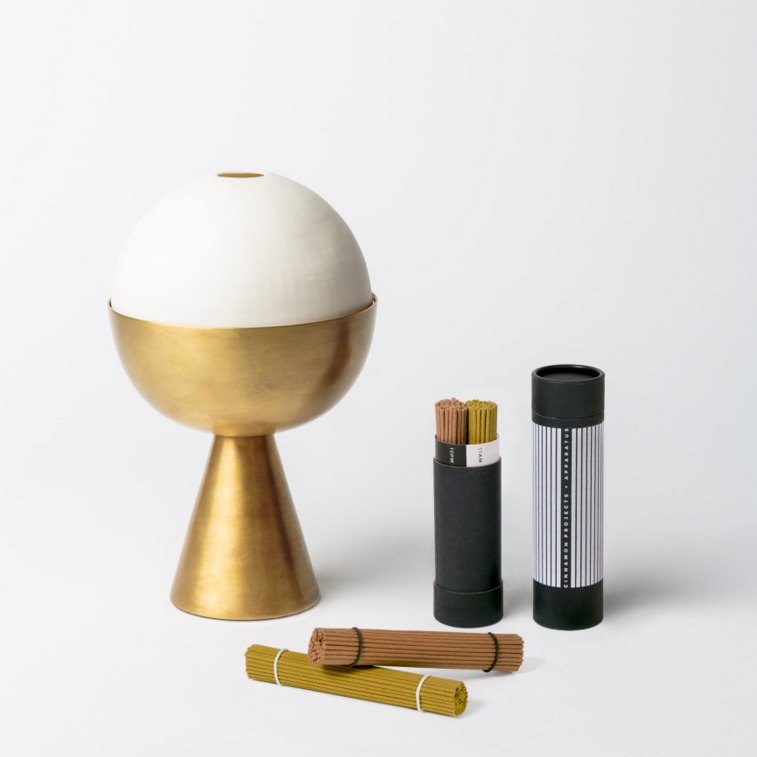 Fort Standard
Founded by Gregory Buntain and Ian Collings, is a contemporary industrial design studio dedicated to the design and manufacturing of premium quality furnishings and home goods. The studio is also known for its "warm contemporary" objects, such as the  shown below. Not only is this piece water-jet cut from scrap stone, it's finished with a waxed leather bottom that will guard your furnishings and countertops from scratches.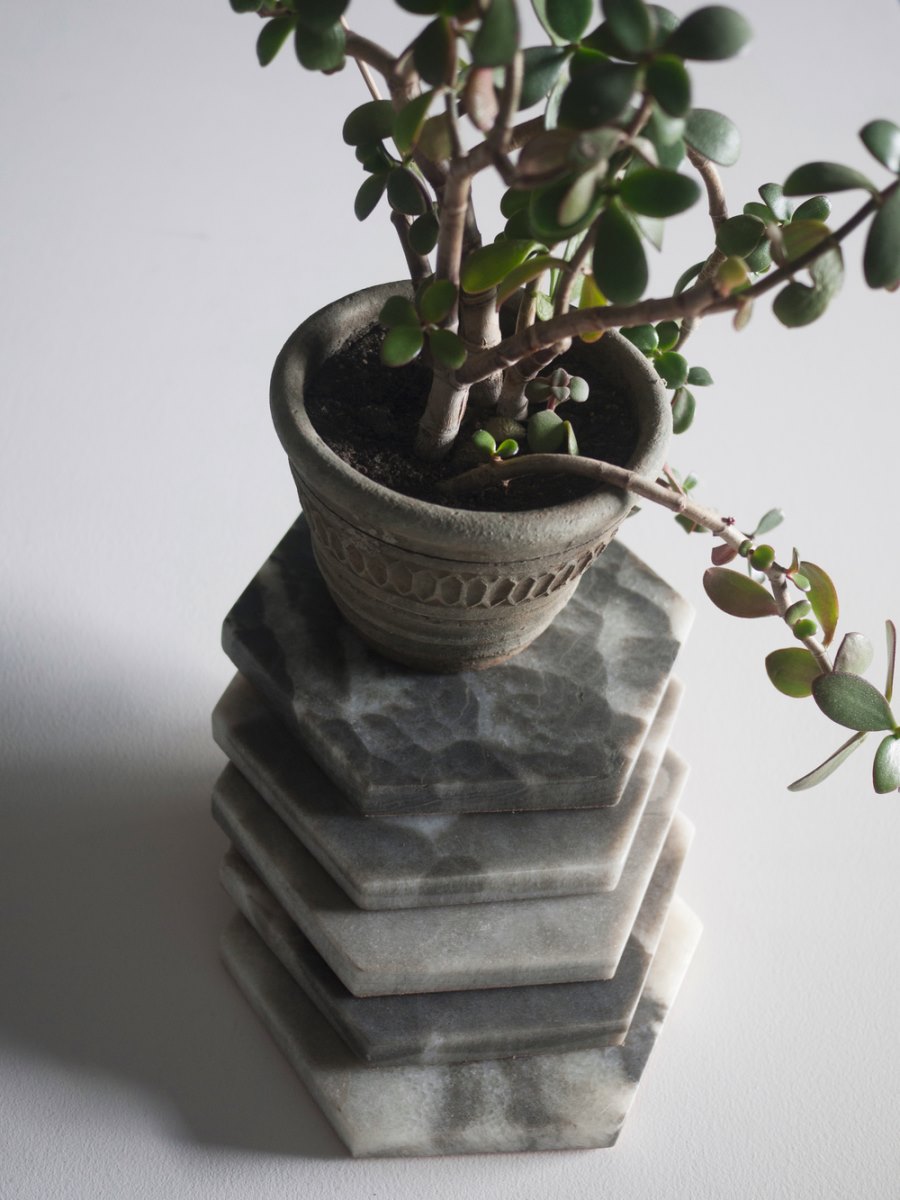 These  are beloved Fort Standard pieces. Cast in solid brass, they combine function with geo form, making them interesting enough to keep on display when not in use. [photo by ]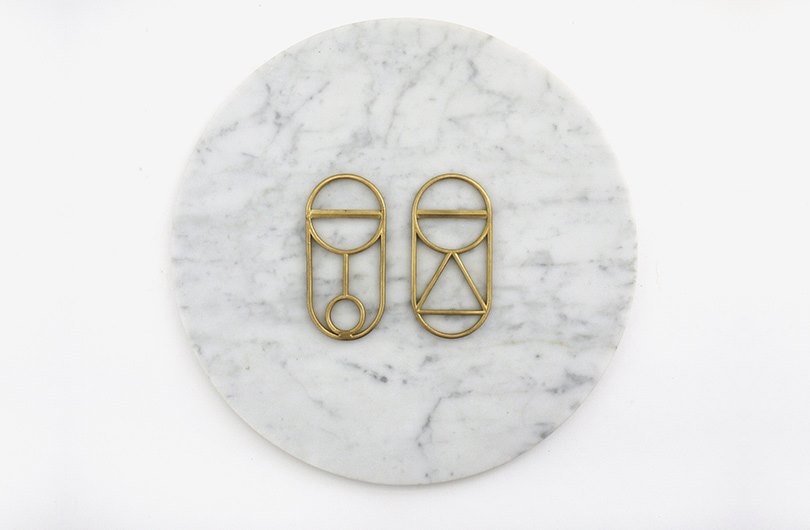 We hope today's post has inspired you as much as it's inspired us. Never stop creating or hunting for truly unique items that celebrate unique craftsmanship!
Liked the story? Share it with friends.