If you need to shed some light on a dark corner of your home, today's post is for you. Below we're sharing an array of corner lighting ideas, from clusters of pendant lamps to sculptural statement pieces. Then again, sometimes a single bulb can make a big difference. Let the photos that follow serve as design inspiration! Where possible, we've included info on specific lighting pieces (in case you're in a shopping mood). Enjoy…
Pendant Lighting
We begin with lighting that you can suspend from the ceiling. This standout piece is perfect for a corner, where it can hang close to the floor. Say hello to the , by Tejo Remy for Droog. [photo from ]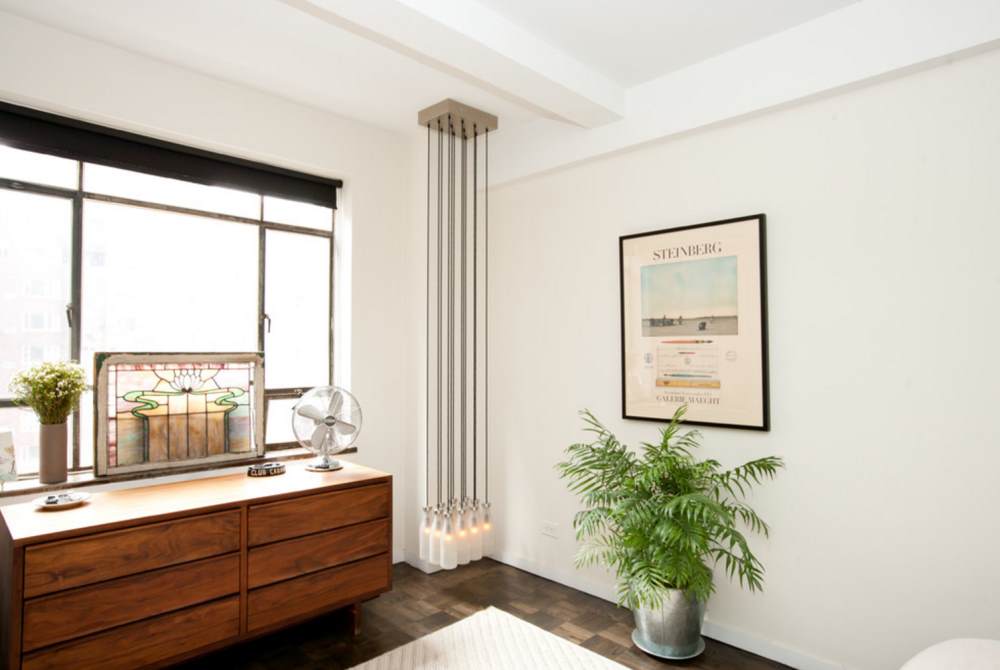 Don't hesitate to use mirrors to enhance the effect of one single pendant light, as shown in the next featured space. [from ]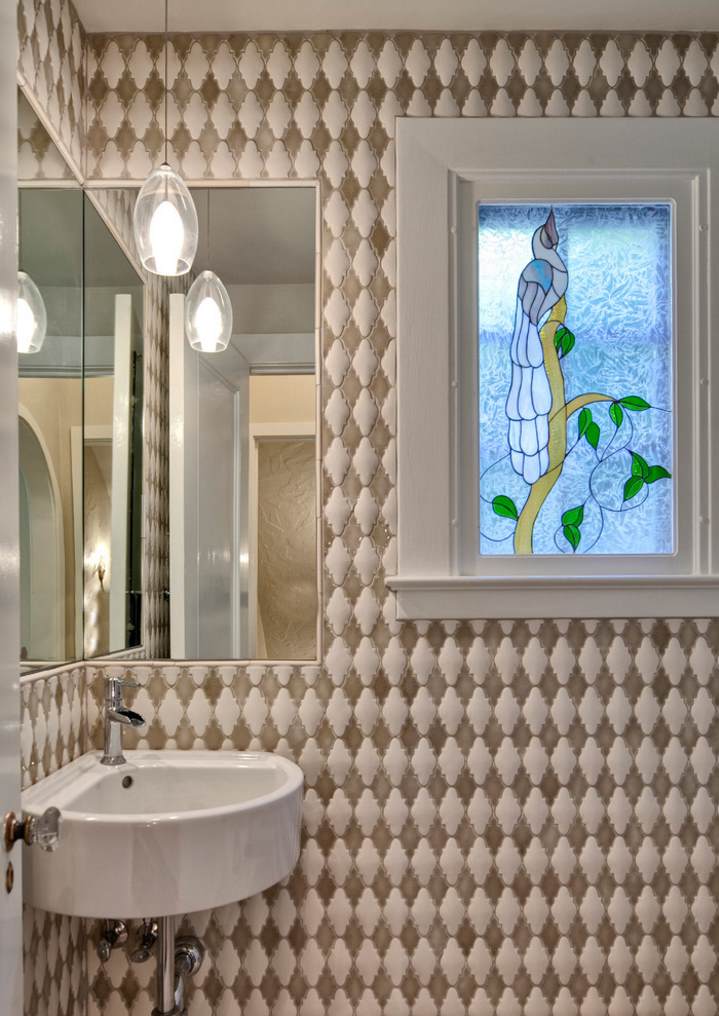 Pendant lights are perfect for functional corner areas where lighting is a must, such as eating nooks. The white woven light below is earthy and modern at the same time. [from ]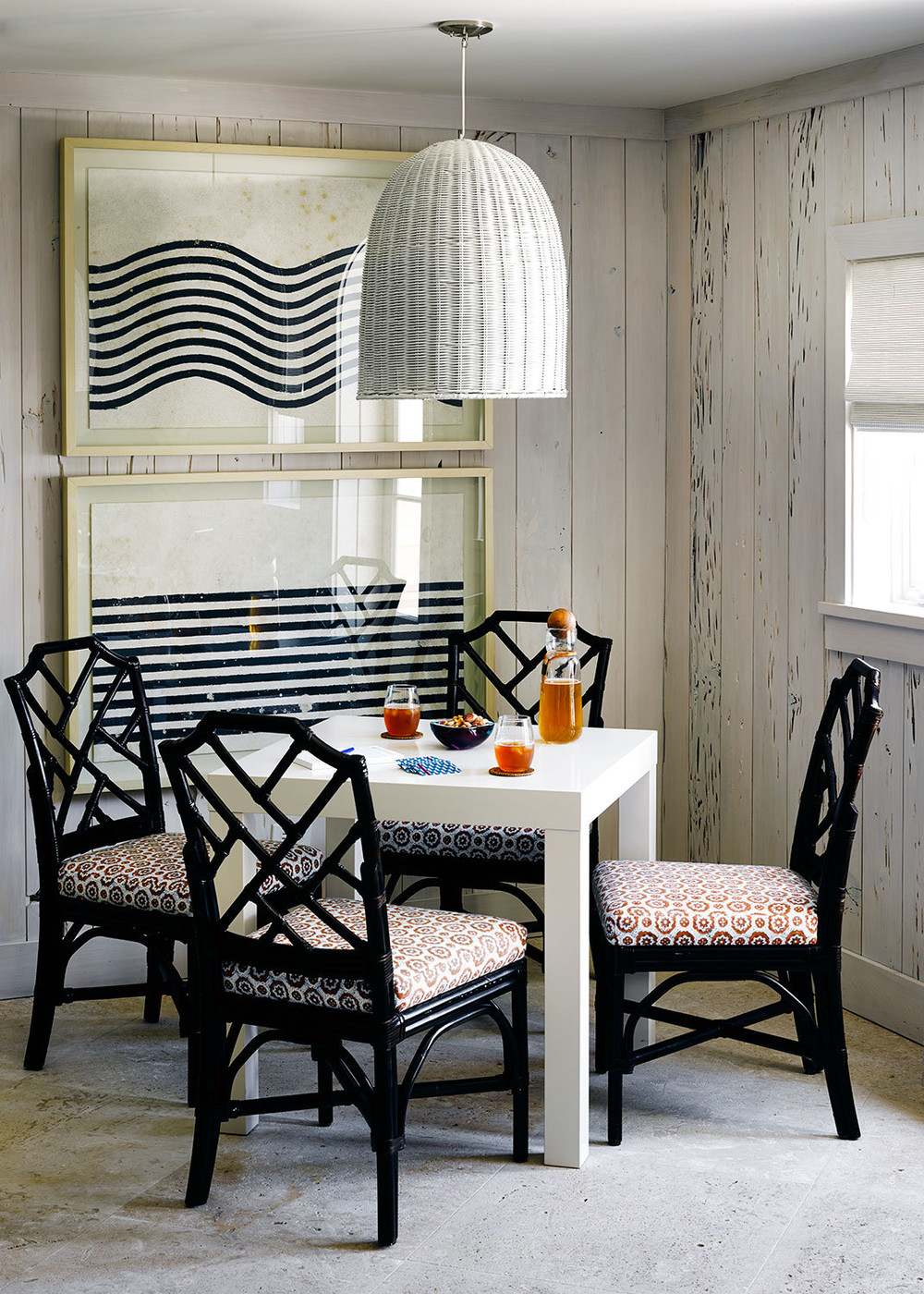 Group a cluster of pendants to add extra illumination to your corner. A cluster will bring a big dose of style home as well! [from ]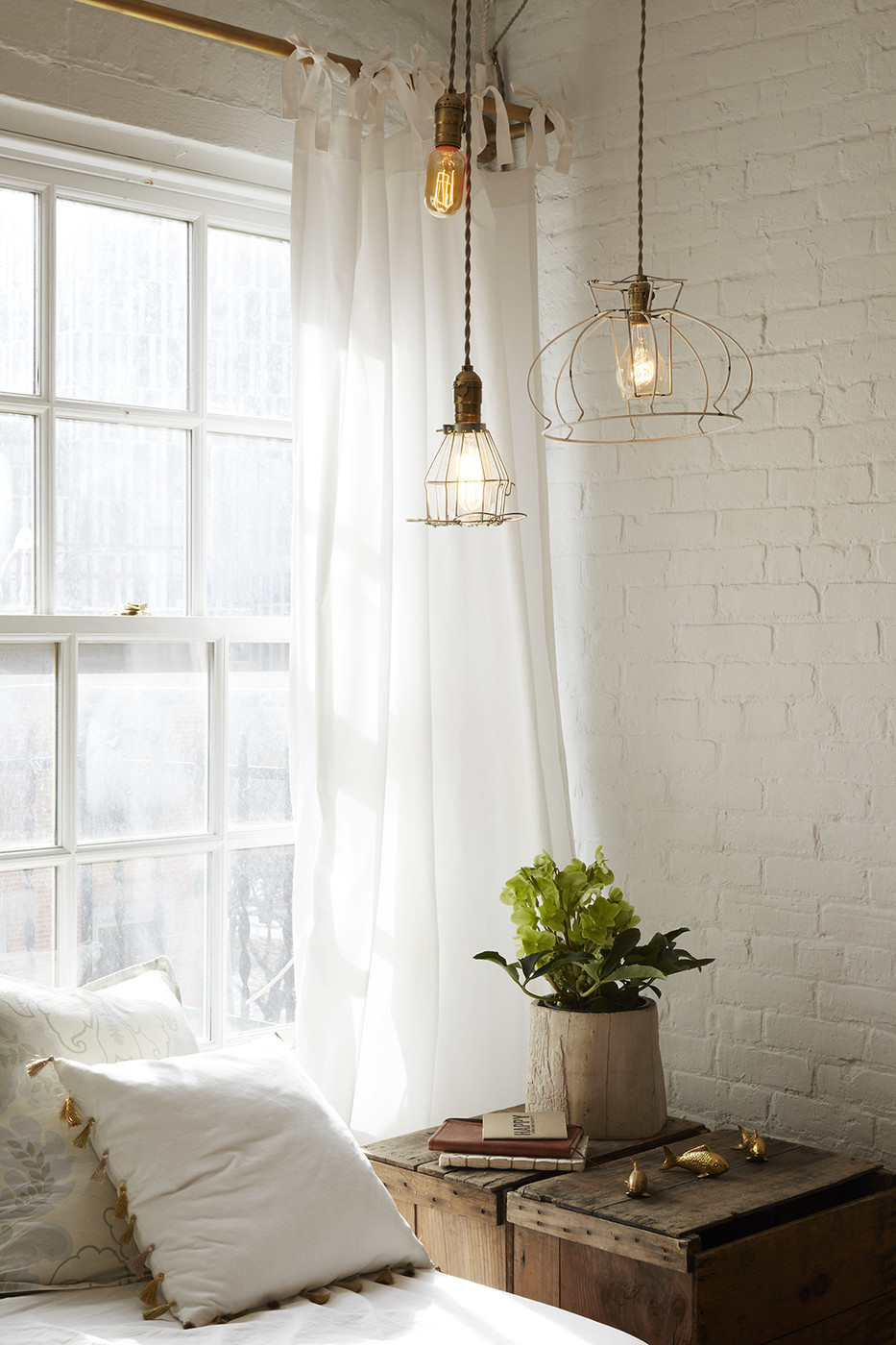 Customizable pendant lighting allows you to arrange the perfect vignette for your interior. The COLLECT Lighting shown below (from ) is available in a variety of shapes and colors so you can create your own lighting solution.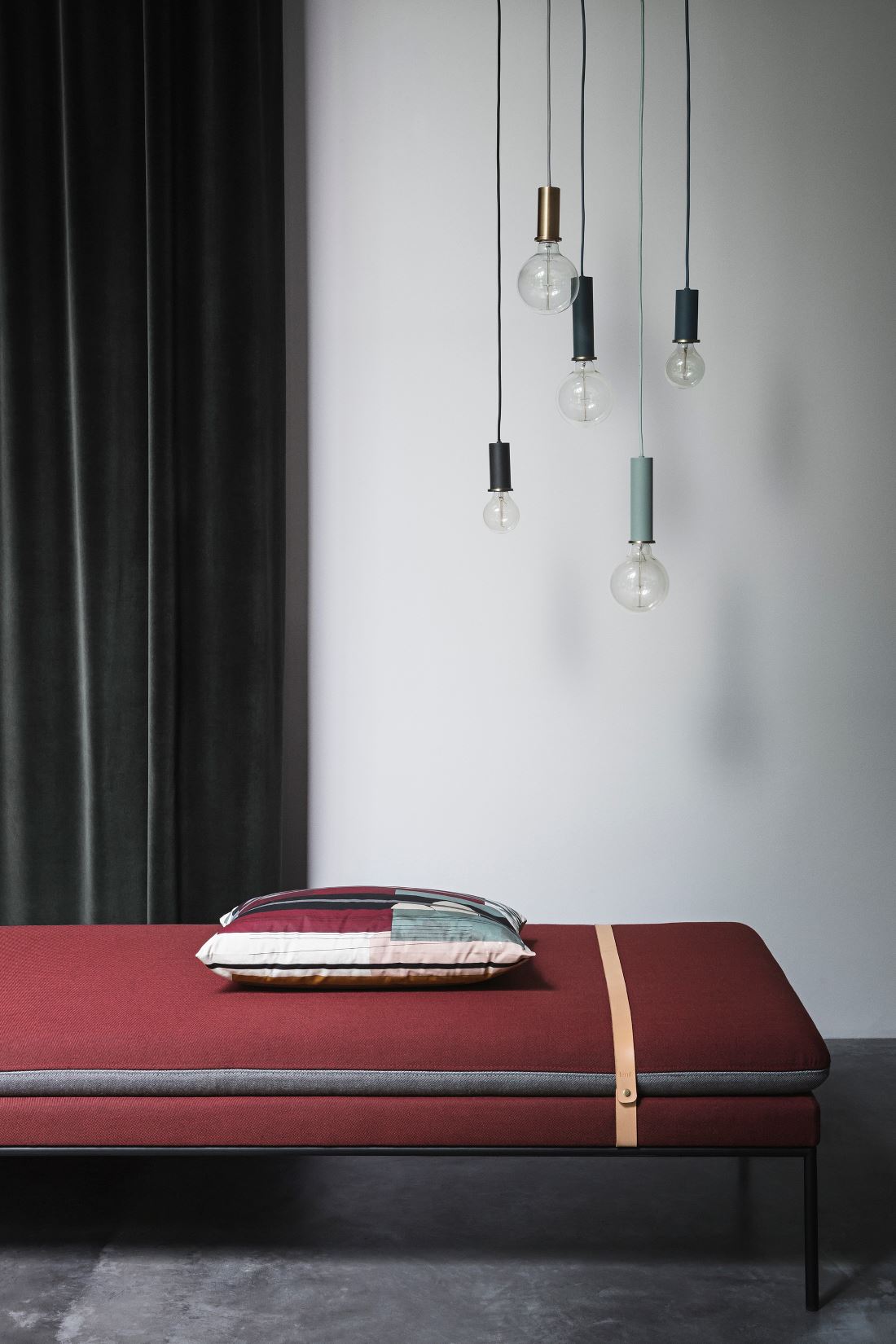 Then again, sometimes one socket is all it takes. A vibrant selection can make a statement as striking as a crystal chandelier! This Color Pendant Lamp from  is available in a range of colors: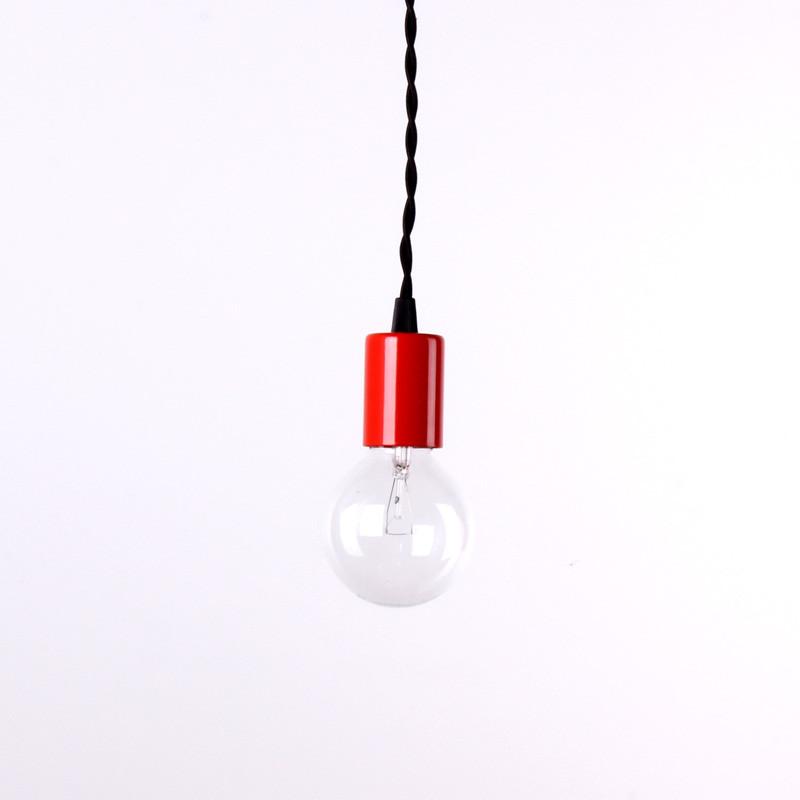 You can even go bold with a pendant lamp shade that will cover the walls in a dreamy pattern. There's something whimsical yet elegant about the lighting in this space caputred by . [room by ]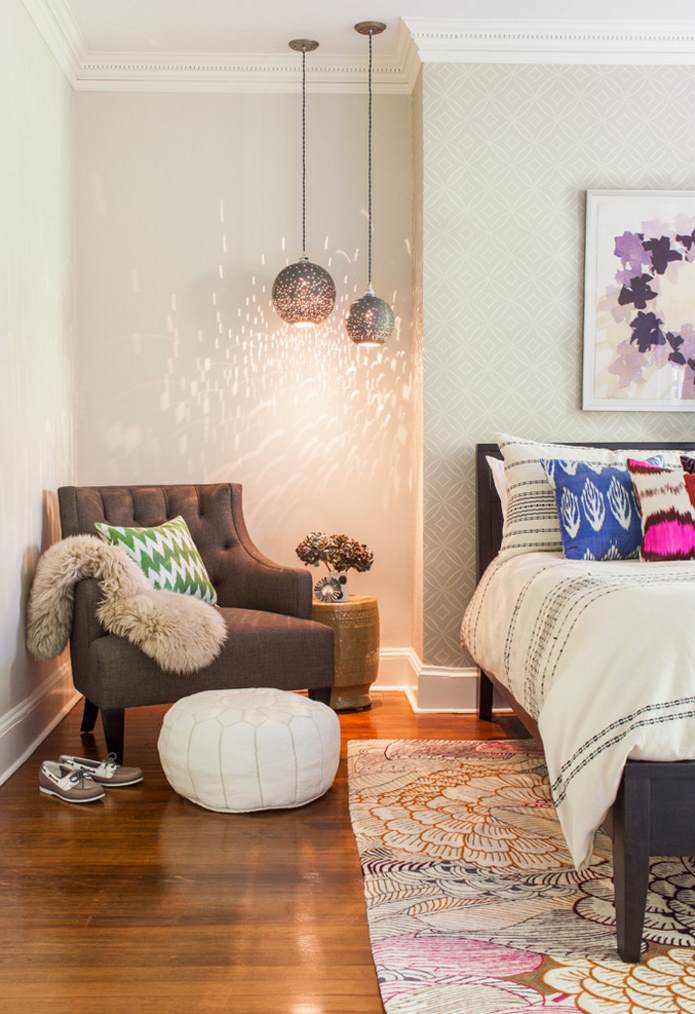 Fabulous Floor Lamps
From pendants to floor lamps, we now shine the spotlight on corner lighting that is easy to move around should the need arise! An adjustable lamp can be tweaked to add just the right amount of lighting (in just the right direction)! [from ]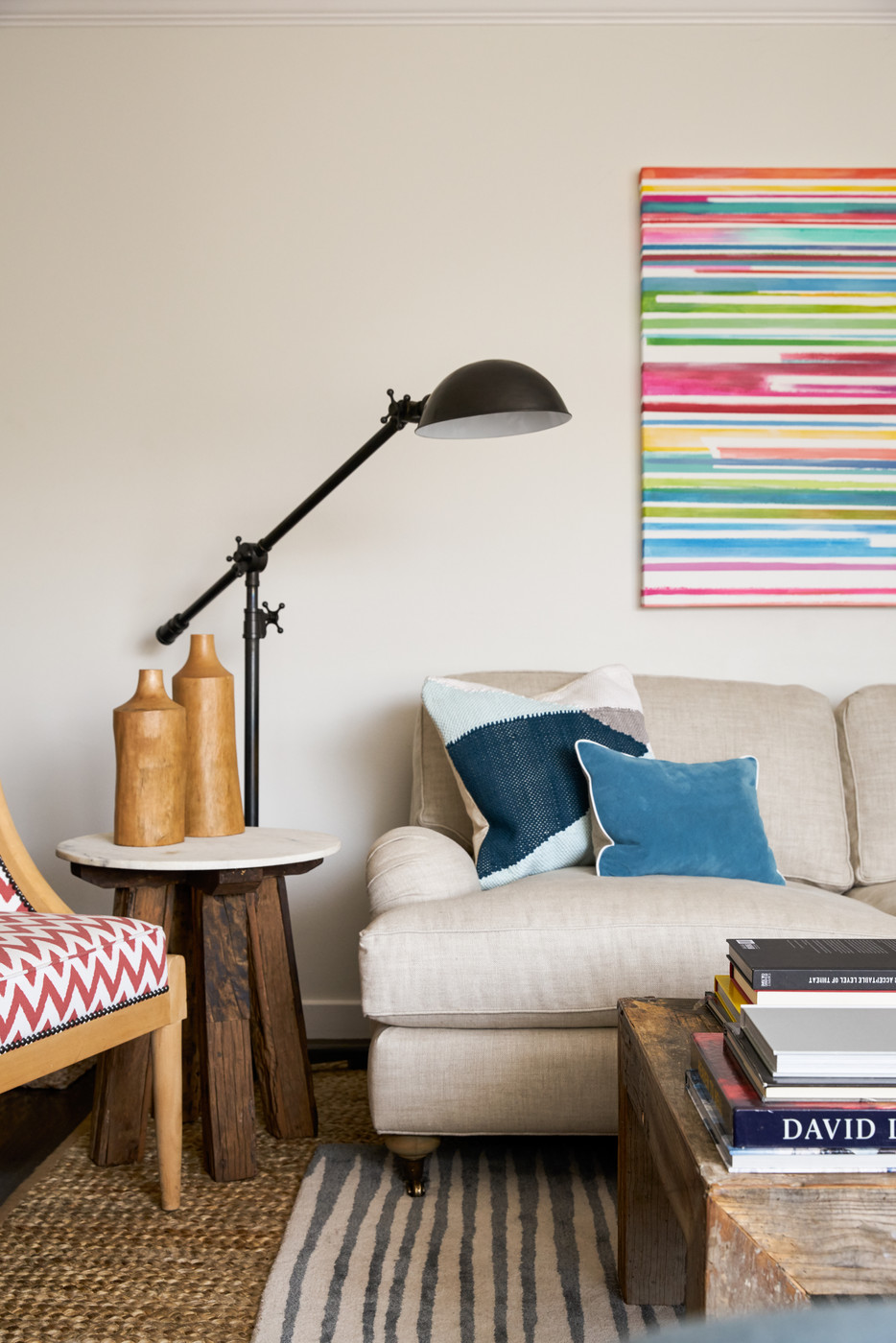 If your corner needs a big boost of light, check out this Trio Floor Lamp from . After all, why not go with several bulbs and adjustable shades to get the job done? This stunning lamp by Jannis Ellenberger can add reading light, ambient light or spotlighting to your interior. For added convenience, each light has its own rotary switch.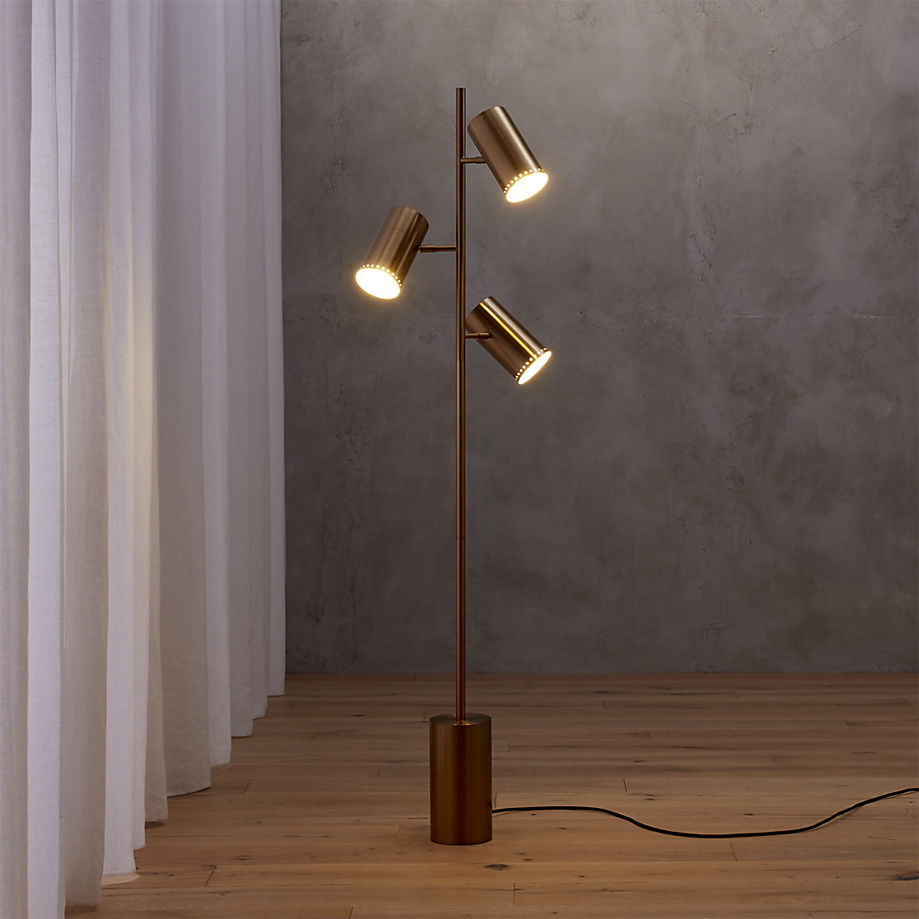 Channel the look and feel of 1940s studio lighting with CB2's . Not only is this powerful light source the perfect addition to a dark corner, the rotating head puts adjustable lighting at your fingertips. Plus, the spotlight trio of bulbs are softened by tempered glass diffusers.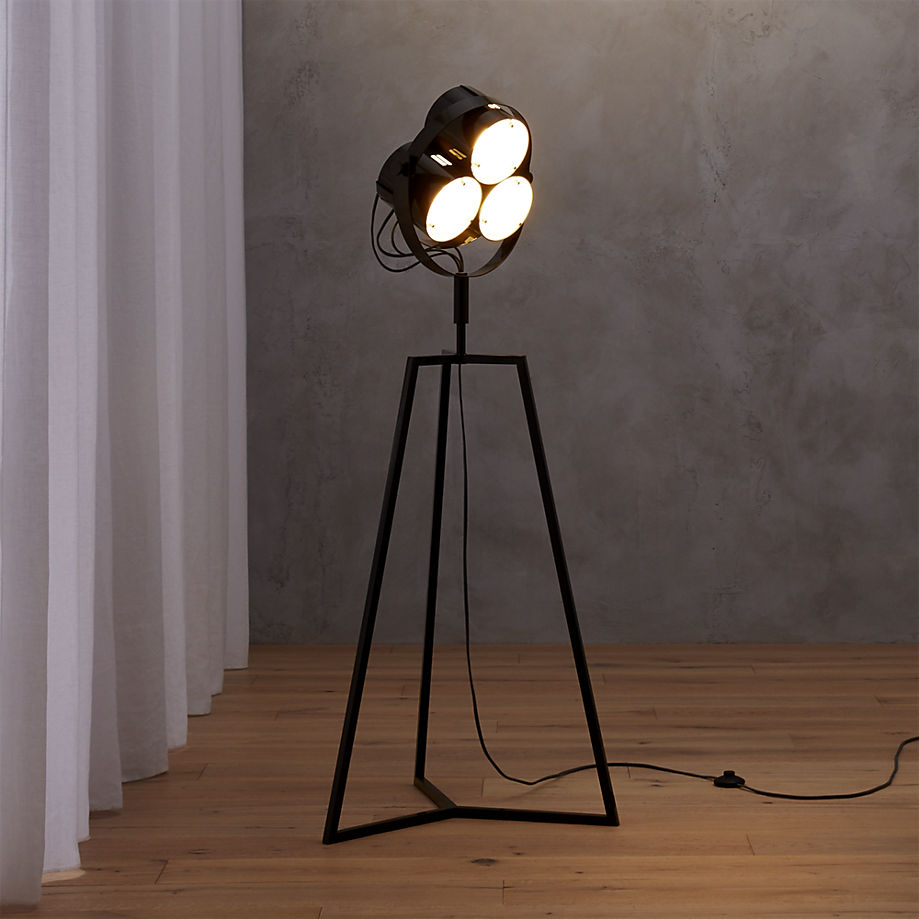 Table Lamps
There's nothing like adding light with a stylish table lamp! Not only is a table lamp wonderfully portable (should you want to relocate it), you can use its presence to add color and interest to your corner. Orange is the perfect choice for this space with deep blue walls and white trim. [from ]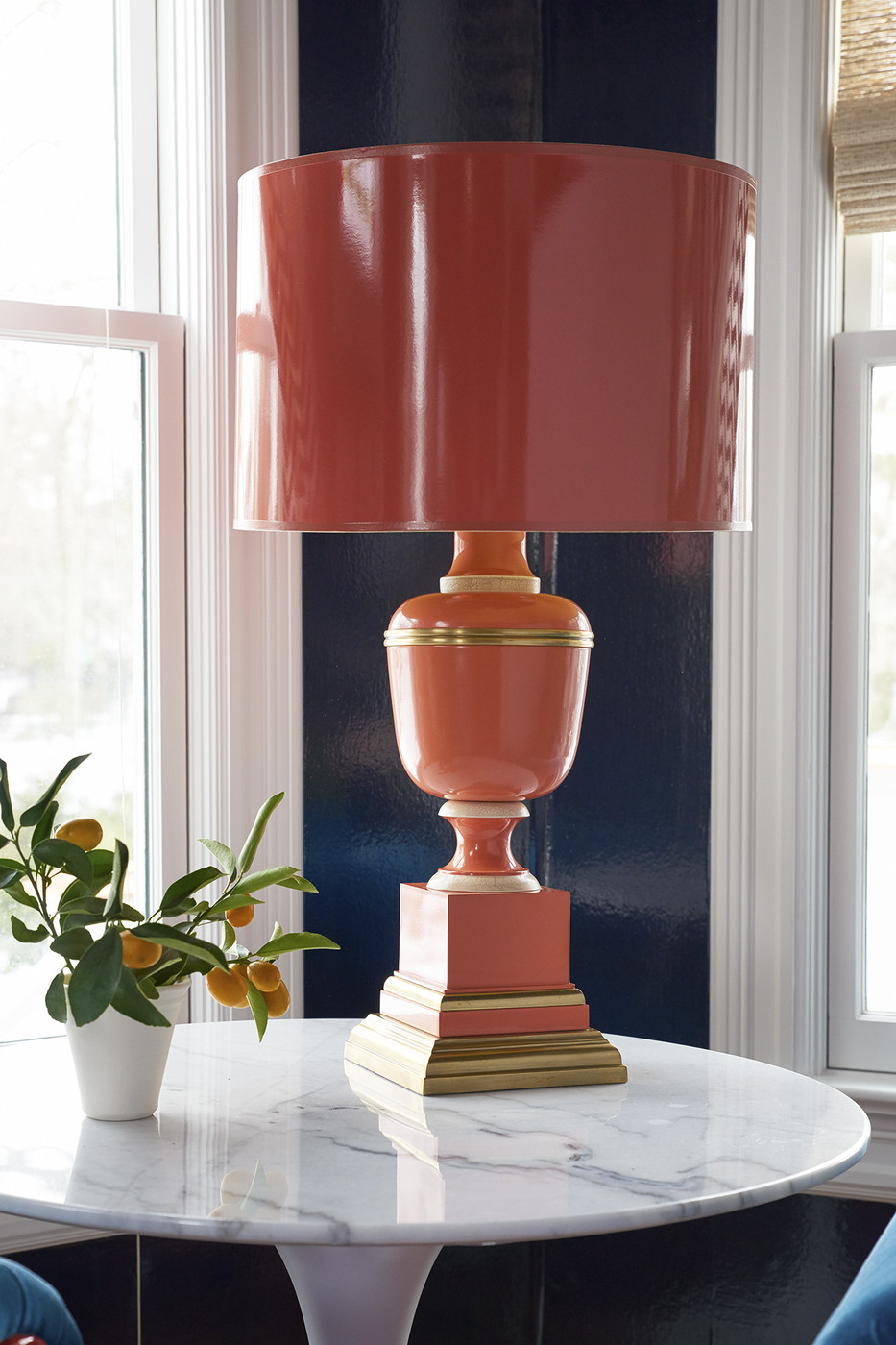 A hinged table lamp allows you to direct the light in your corner, whether that corner is next to a bed, or it holds your desk! Adjust CB2's  from side to side or up and down to get the lighting just right: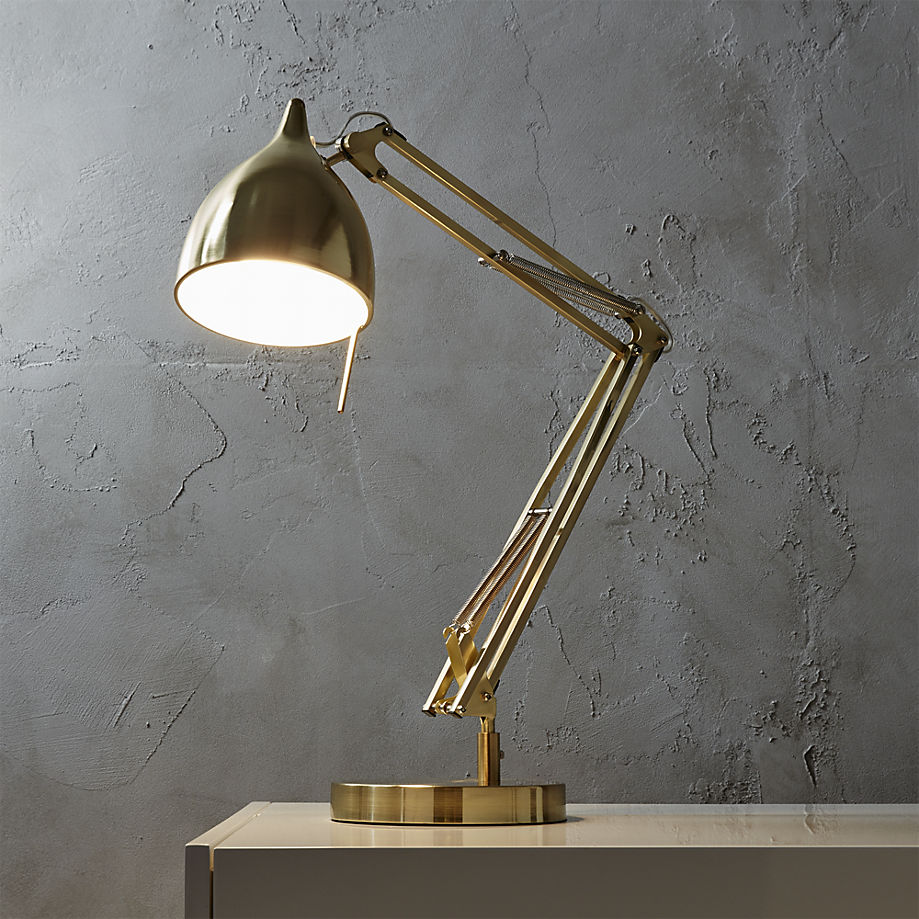 Even a small bedside table lamp can make a big difference. Especially if it's colorful and has a matching partner on the other side of the bed! Isn't symmetry grand?! [from ]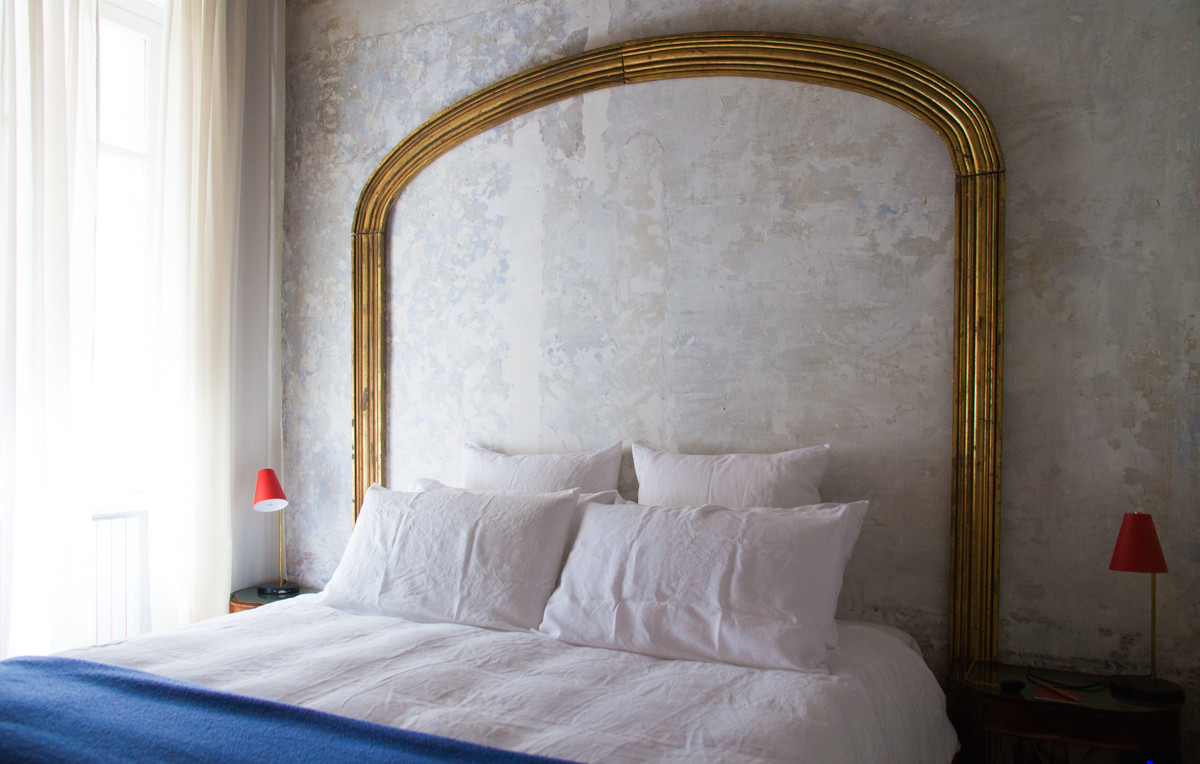 Wall Lighting
Wall sconces save floor space while providing reading light, and they are popular choices for bedside lighting…or a coveted spot next to the couch, as shown in this fabulous photo from :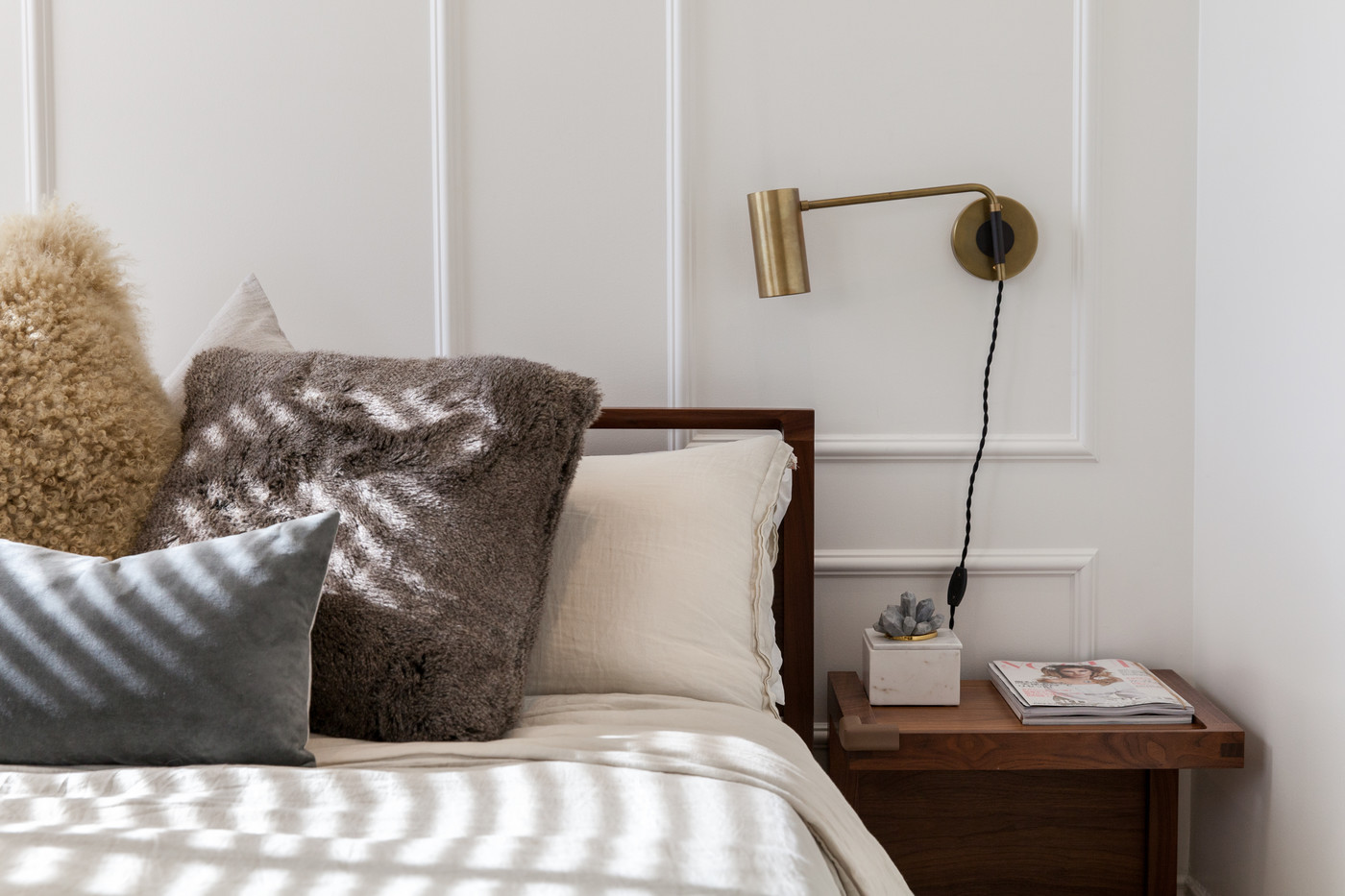 Bonus points if your wall sconce is adjustable! This Mantis Wall Sconce from  channels Midcentury flair. With a shade that can rotate 360 degrees, convenience has never been so stylish.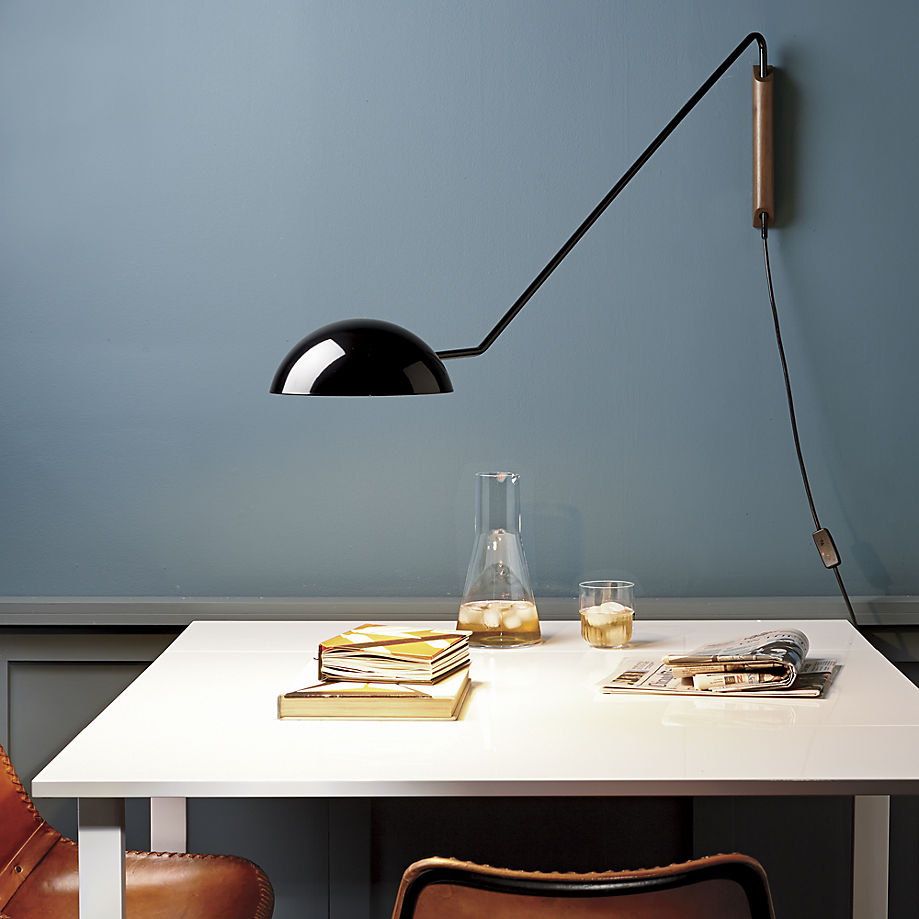 Make a colorful statement with your wall lighting. In neon! Art meets illumination in this Neon Mfg. Stay Wild Sign from . We're loving the display position over the bar cart: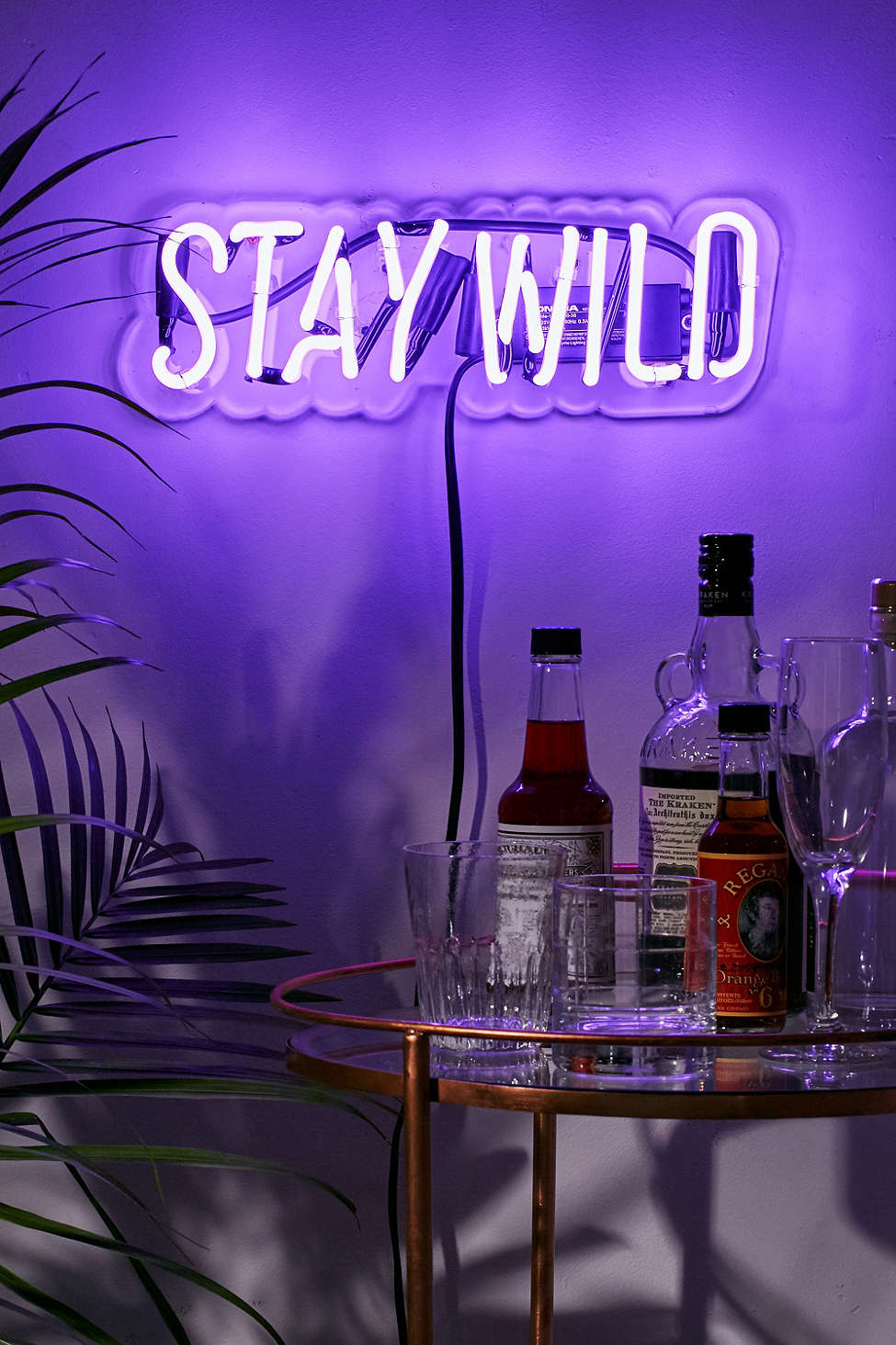 Statement Lighting
We end today's post with a series of statement lights that serve as handy focal points. For a dramatic effect, try combining LED lighting with colored glass in the corner, as shown by this blue lighting statement from :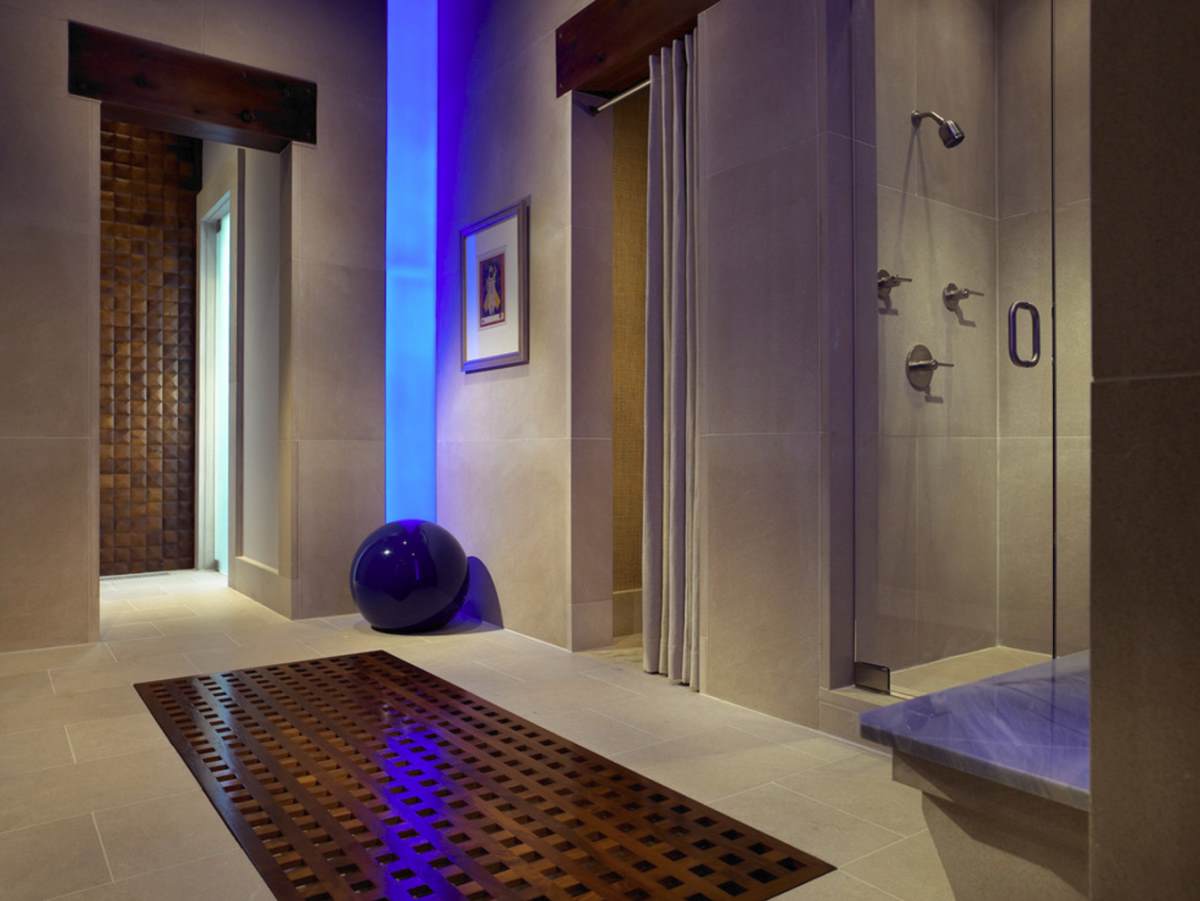 Let's hear it for the power of sculptural lighting! The orbs below resemble beads on a string, yet they serve a distinct purpose. They illuminating the corner of the room, where curling up with a good book is inevitable. [from ]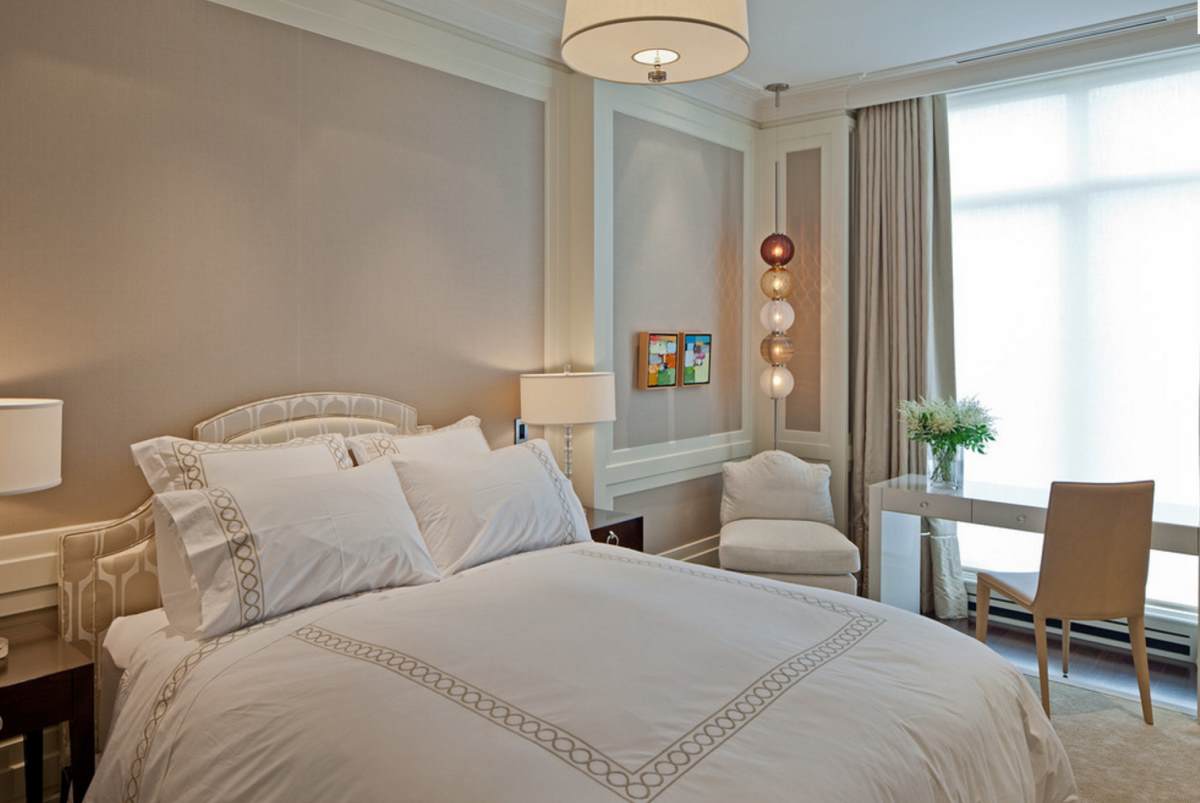 Don't forget about lighting below the cabinets! Stylish and effective, this option is also striking and bold. [from ]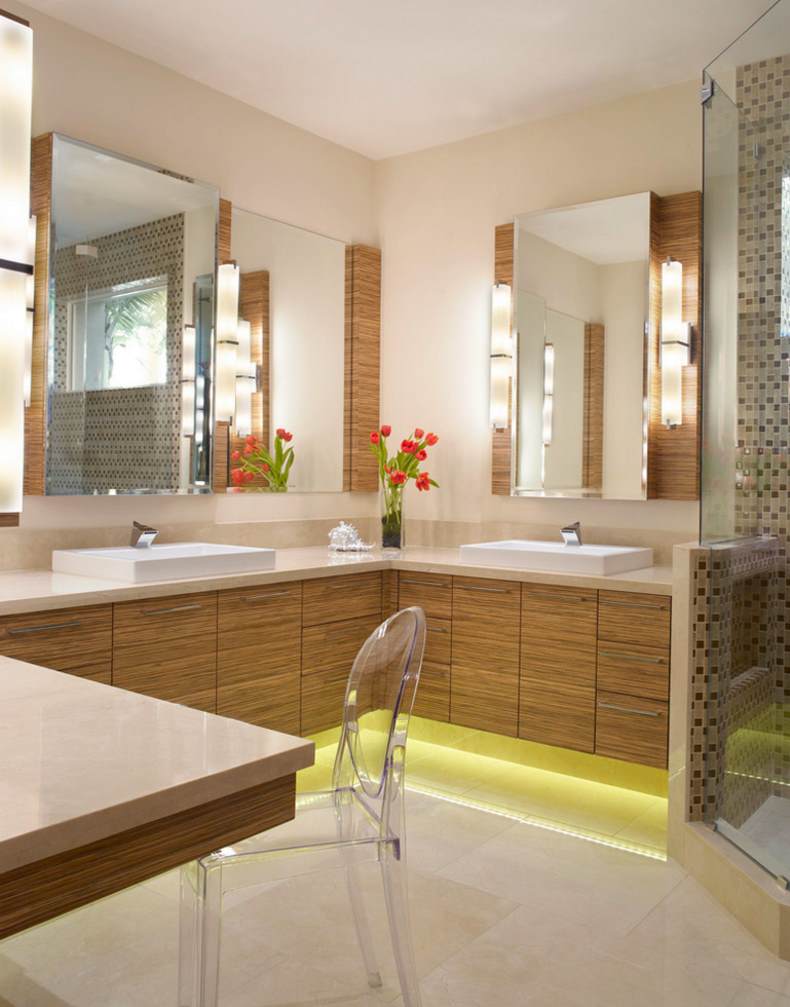 Last but not least, a strand of string lights can create a whimsical touch, especially in the evenings when you need a boost in the corner. Yet you're wanting that boost to be festive and inviting! Below we see the Firefly String Lights from , which feature LED bulbs on a bendable wire.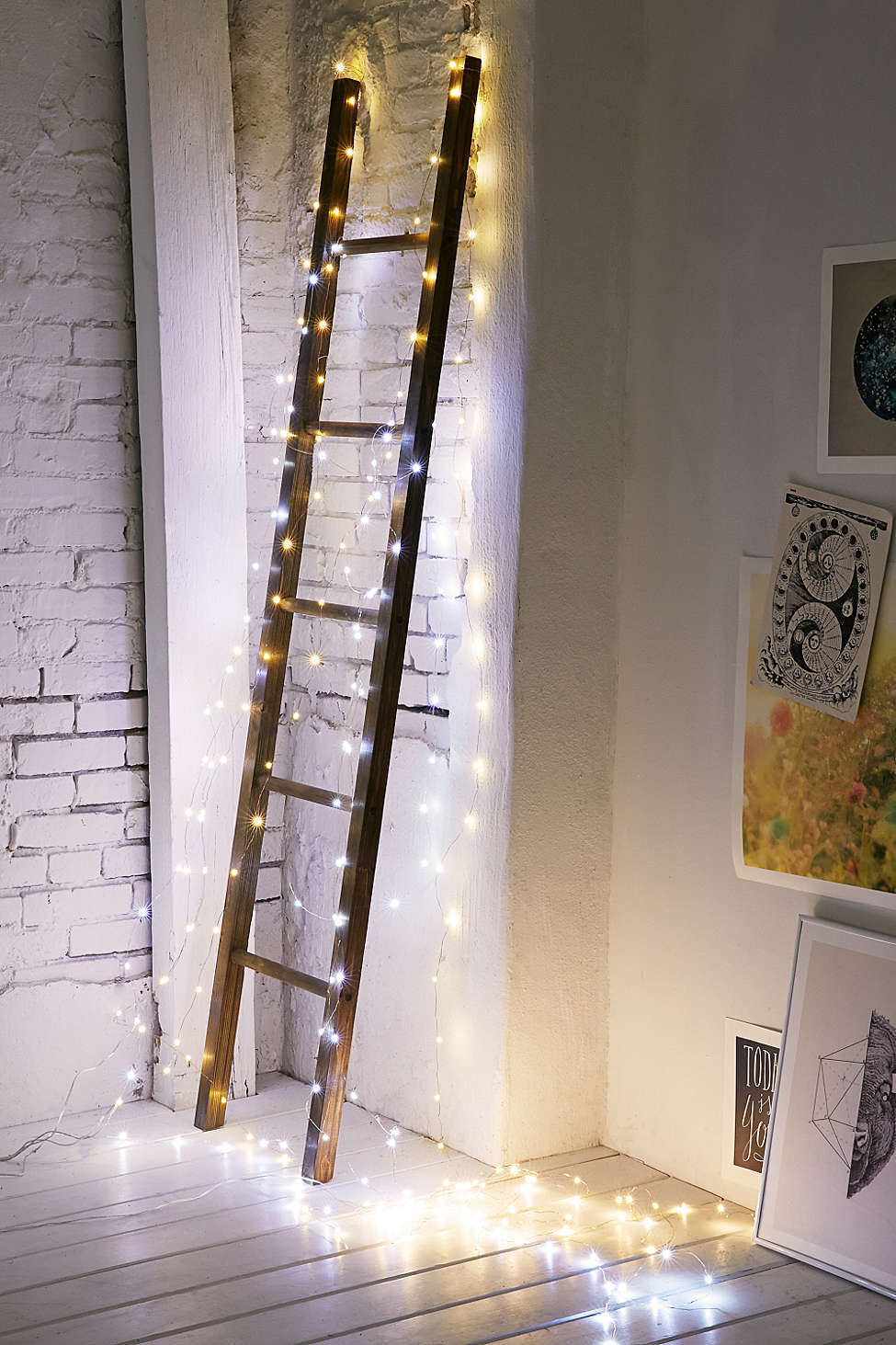 Don't let that forgotten corner stay dark! When it comes to corner lighting, do you prefer pendants, floor lamps, table lamps, wall lighting, or something more dramatic?…
Liked the story? Share it with friends.