If you're shopping for sheets, you may be surprised by the number of choices, both in terms of design and quality. And if you're on a tight budget, you may find your hunt for bed sheets to be even more challenging. Rest assured, you don't have to sleep on sheets that aren't comfy. Between end-of-season sales and a range of new eye-catching options, shopping for bedding has never been more fun. Below we share a few tips and pointers to consider as you check out the wide array of possibilities awaiting you… [organic sheets from ]

Thread Count, Material and Weave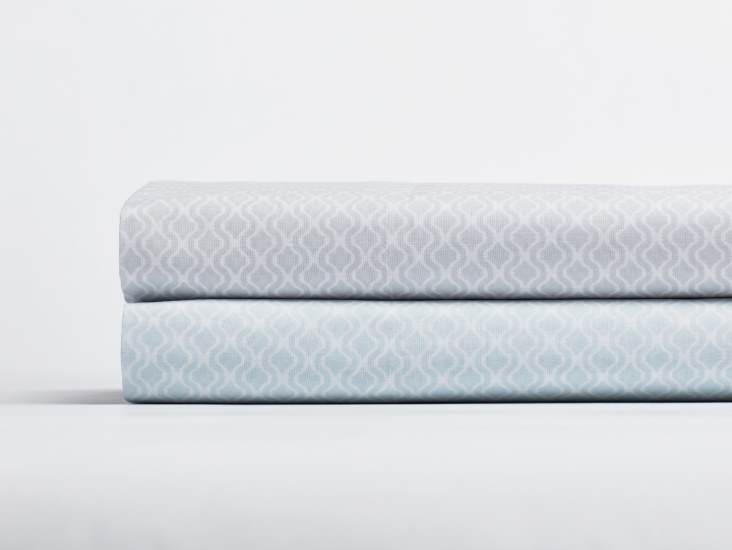 So many choices…. What do they all mean? Begin your bed sheet shopping by figuring out what's truly important to you. For some, having eco-friendly bedding is a top priority. For others, wrinkle-free sheets are a must. [organic sheets above and below from ]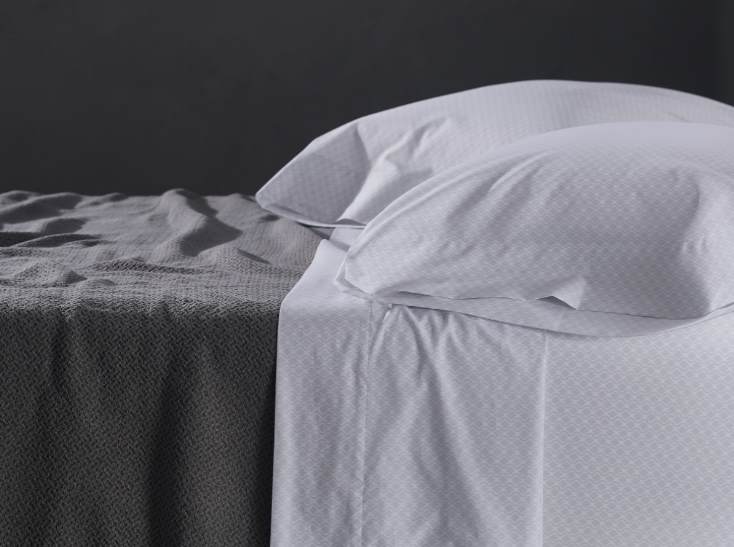 Educate yourself on the different terms you will encounter when shopping for sheets. One that often takes center stage is "thread count". While it may seem like the larger number of threads crammed into one square inch, the better, this isn't always the case. It's actually the thread itself that makes the bigger difference! [300-thread count sheets from ]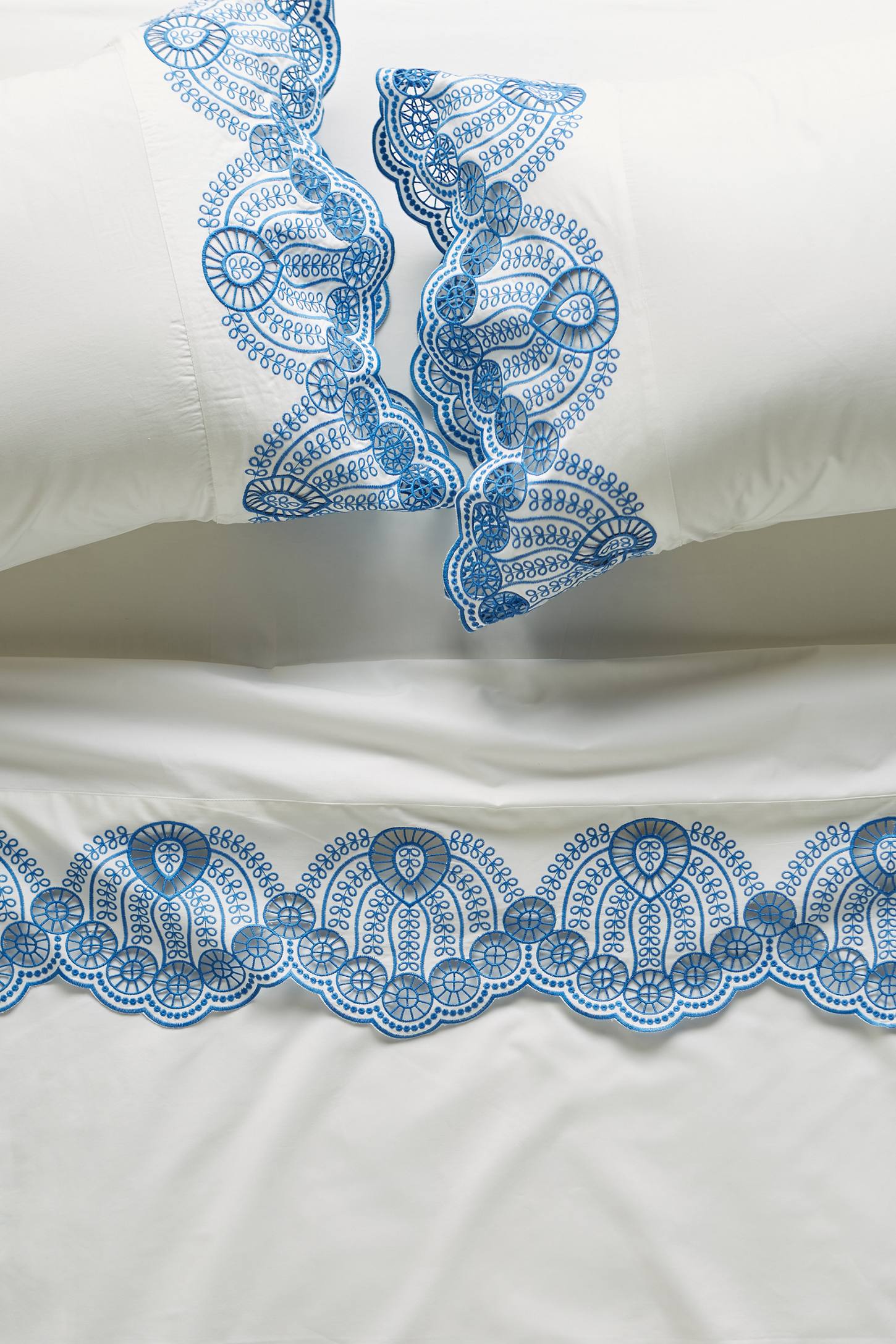 Therefore, think about the material, or the fiber. In other words, what's that thread made of?! A blend of cotton and polyester will not wrinkle as easily as pure cotton. Not to mention, sheets made from a cotton-poly blend are often more affordable. They will do just fine for many, however… [cotton/polyester blend sheets via ]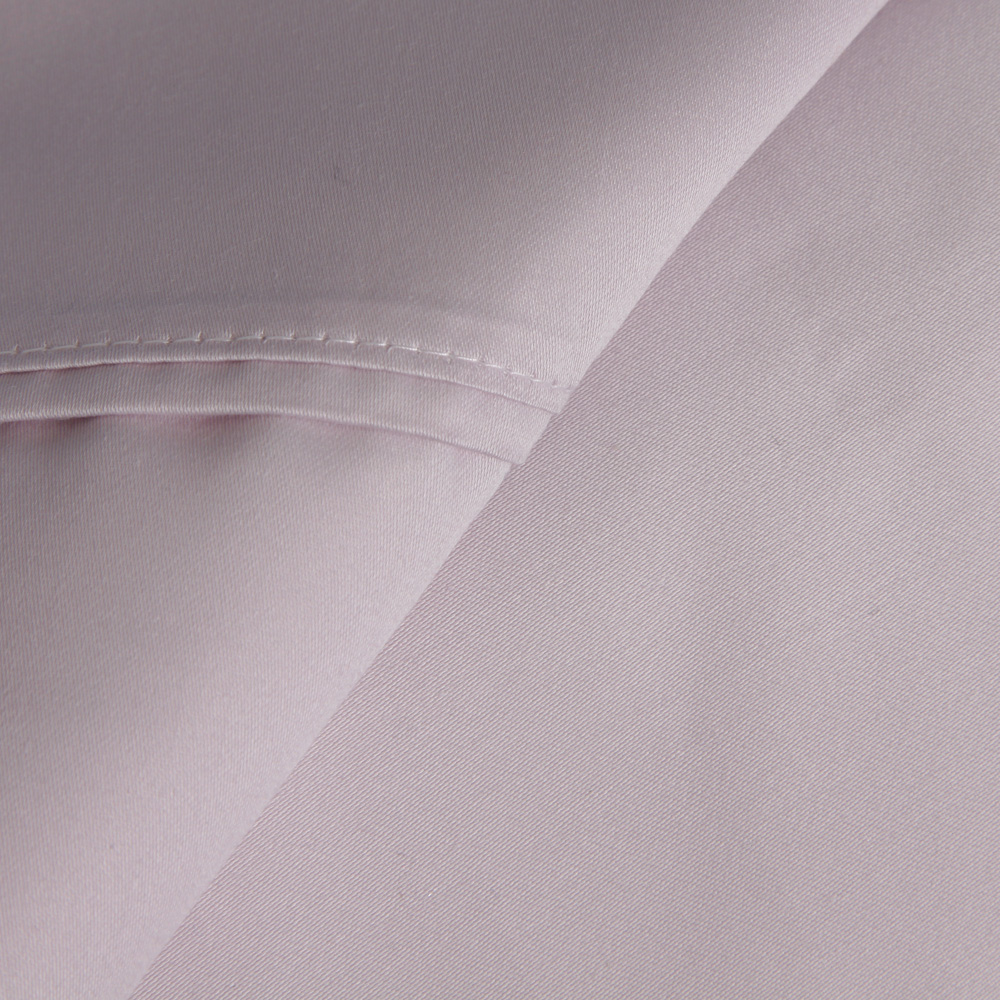 Make sure you know what you're getting. Polyester may not be the coolest material for warm summer nights, and polyester bedding may stain more easily than pure cotton. And speaking of, there's nothing like the comfort of 100% cotton. Egyptian cotton and pima cotton are two popular choices. [cotton sheets from ]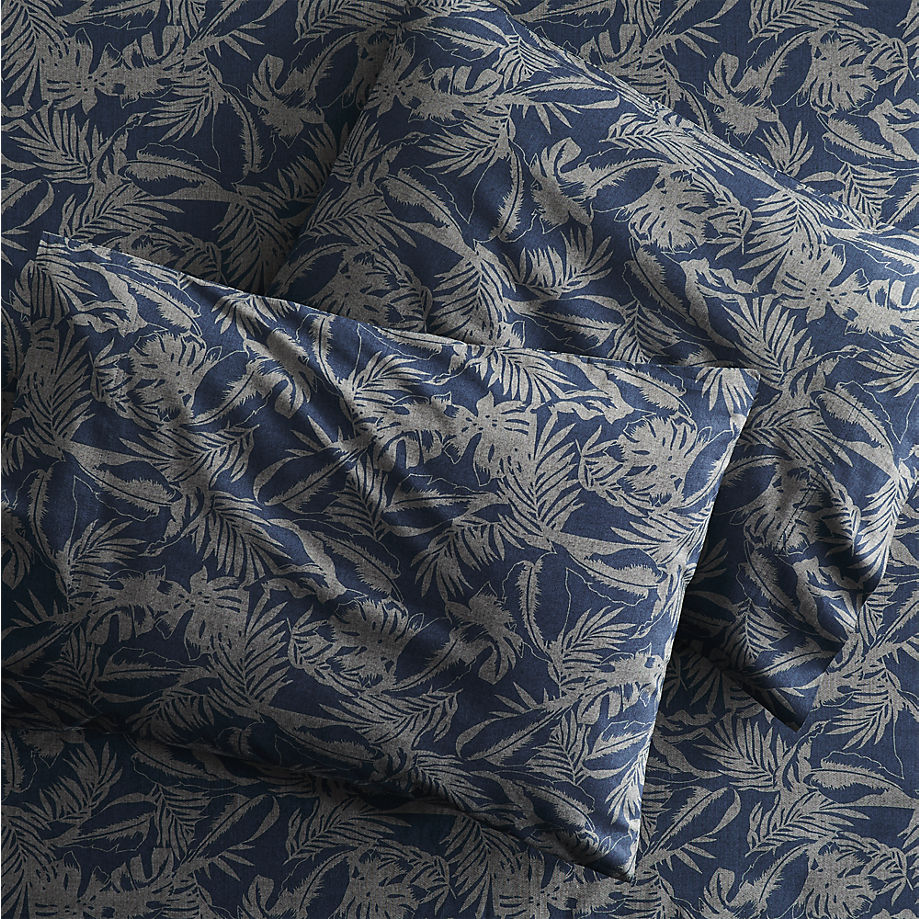 Linen is also a great option for bedding material, as it has the potential to last for decades! [linen bedding from ]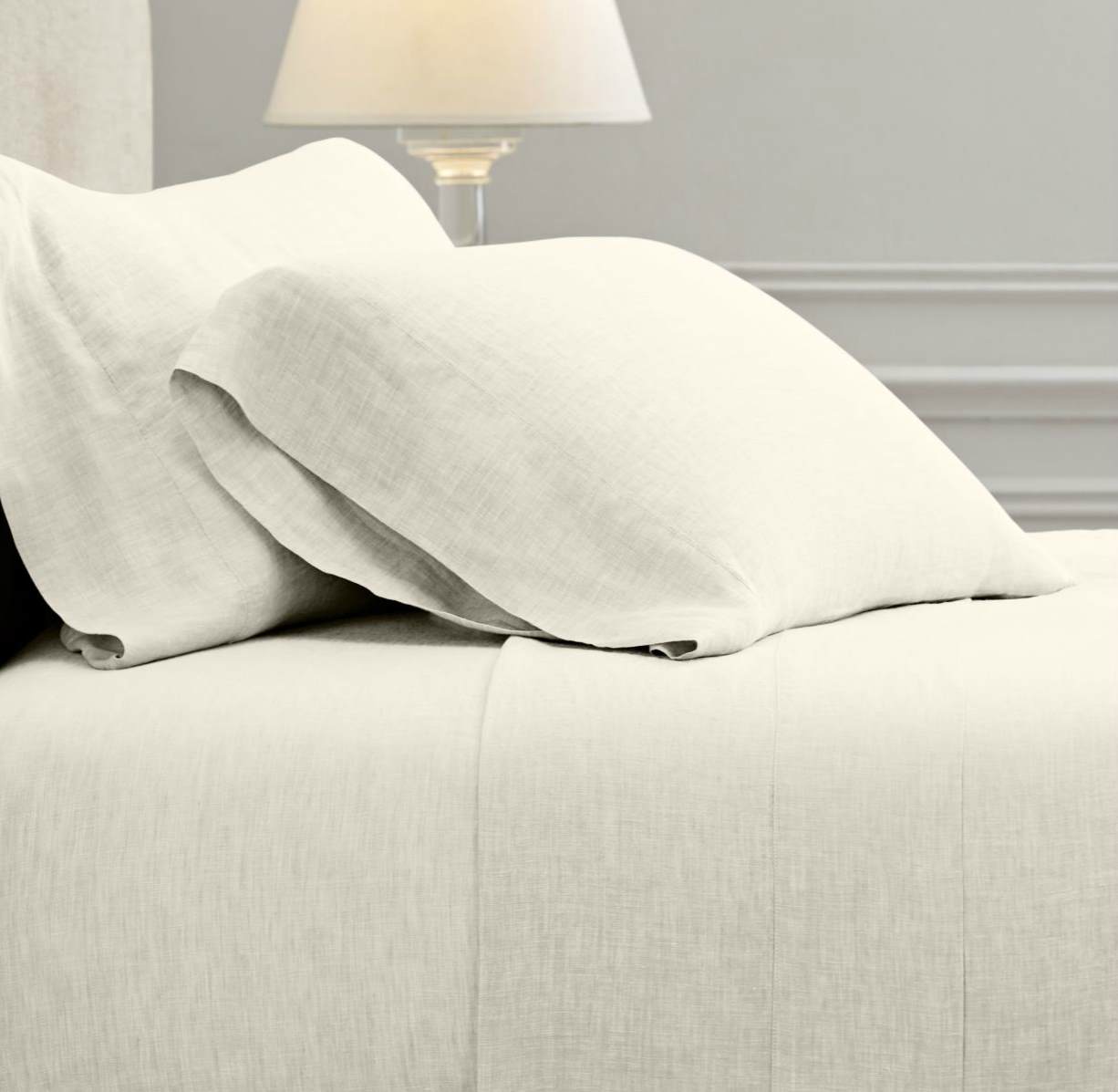 When buying sheets, also consider the weave. Do some quick research to determine which type of weave (sateen, percale, etc.) is best for you. For example, percale is known for its refreshing, crisp feel, making it a great fit for those living in warm-weather climates. [percale sheets from ]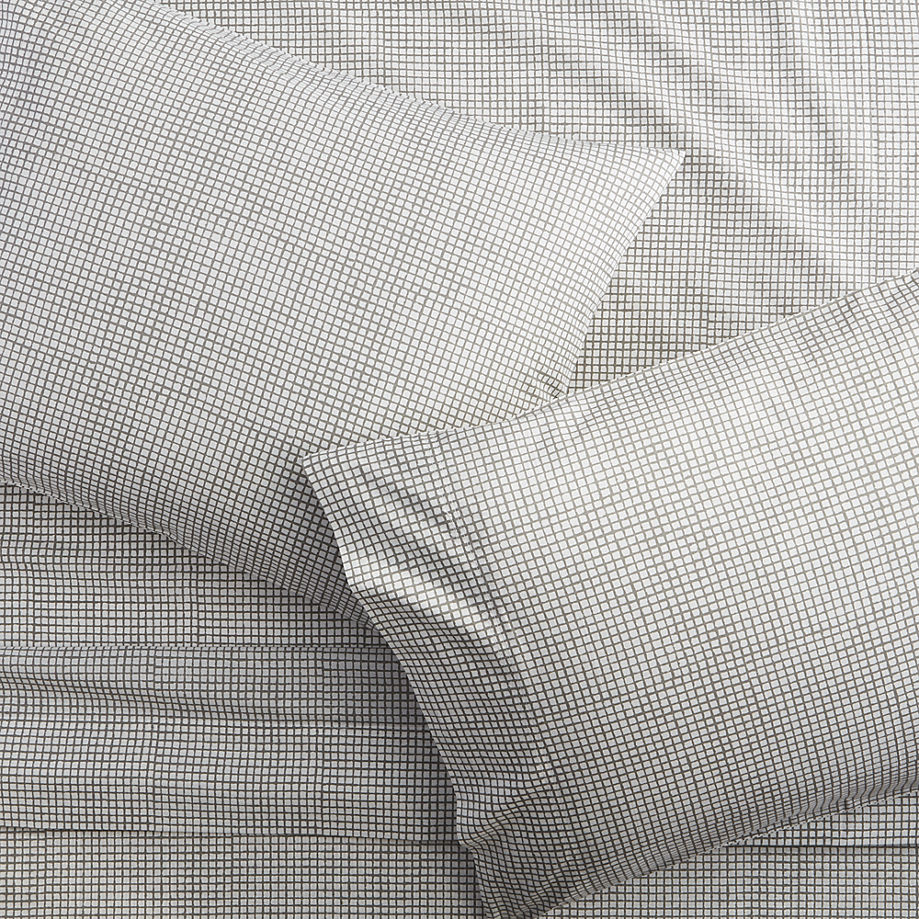 Last but not least, don't be fooled by finishes. Yes, sheets (even plain white ones) are often treated with chemicals so they are wrinkle-free and durable. Not crazy about the idea of chemicals on your sheets? There are finish-free options, including a range of organic bedding possibilities…
Organic Options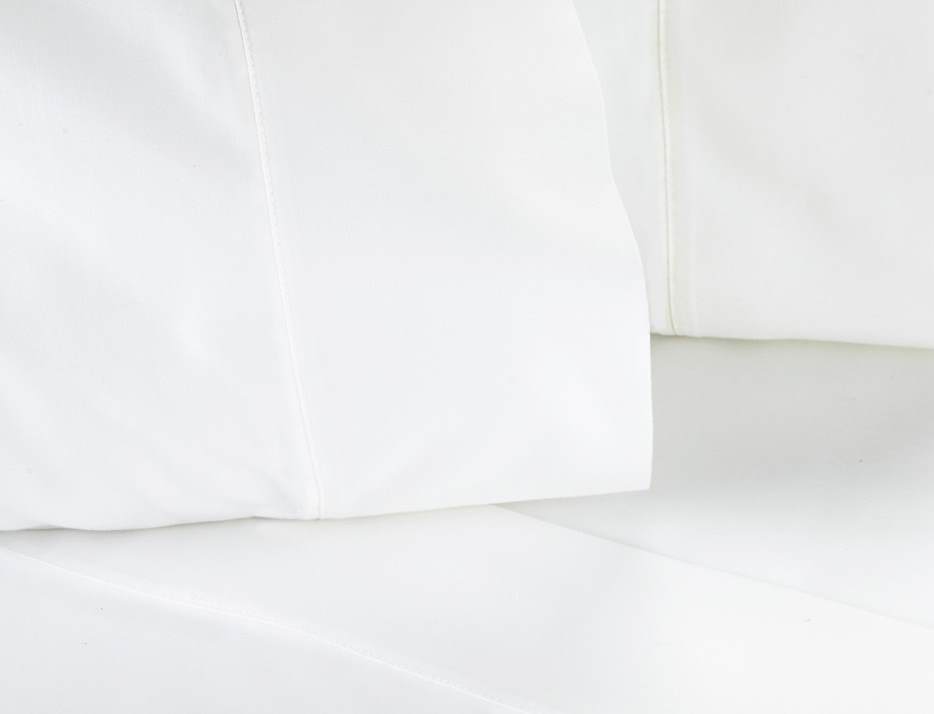 Organic sheets are a great choice for those seeking bedding made from pesticide-free cotton. Plus, they're finish-free. They may wrinkle more, but at least you will rest easy knowing they are free from unnecessary chemicals. [organic cotton sheets above and below from ]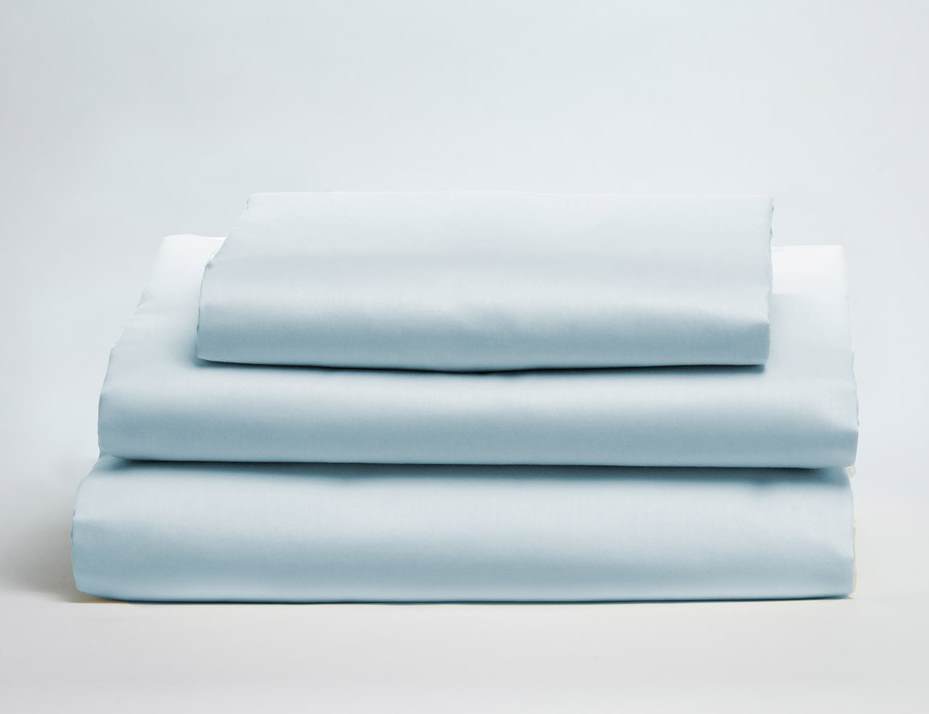 When it comes to choosing organic sheets, do your research, on both the bedding and the company who manufactures it. If possible, check out reviews of the bedding to see if the sheets really hold up over time. Also, while organic bedding can be more expensive, don't hesitate to find a good sale! [organic Banded Sheet Set from ]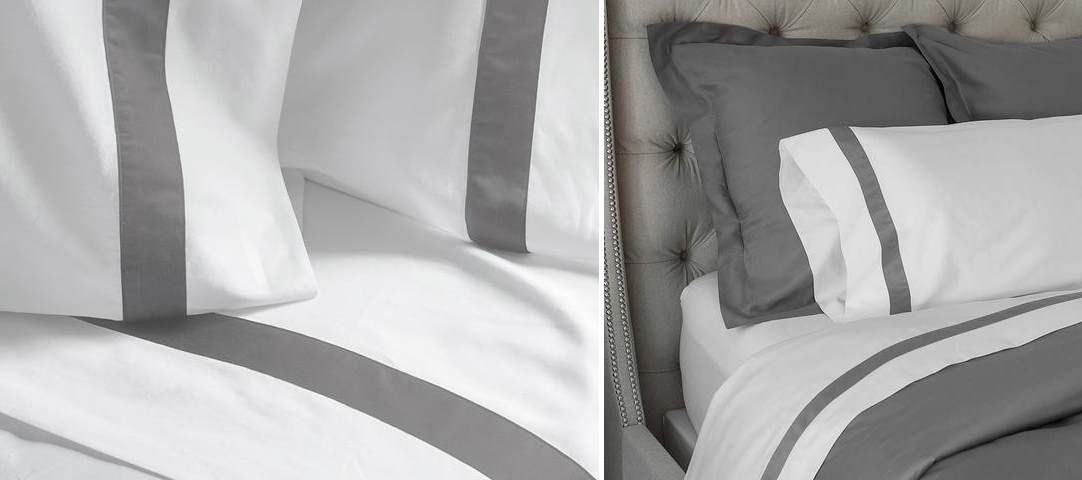 Not to mention, don't assume that organic = plain when it comes to color! Brands such as offer organic sheets in vivid hues, as shown below: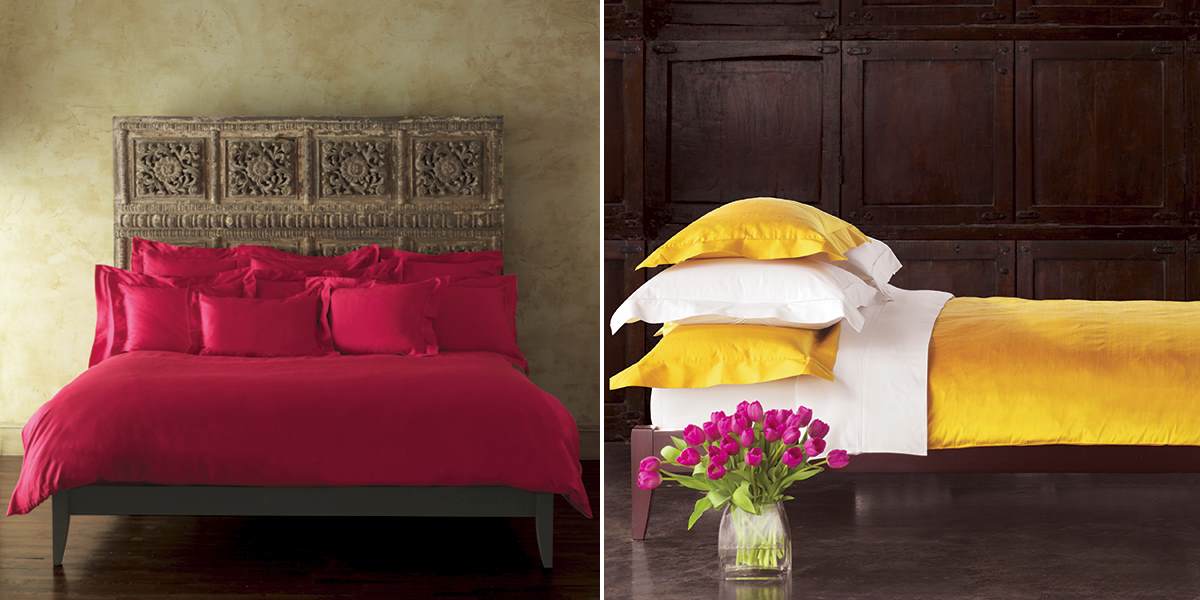 Fun with Pattern
After you determine what's important to you when it comes to finding the perfect set of sheets, it's time to have fun picking out your bedding! Think about the colors in your space. Will your bedding enhance a particular color scheme? [organic geo sheets from ]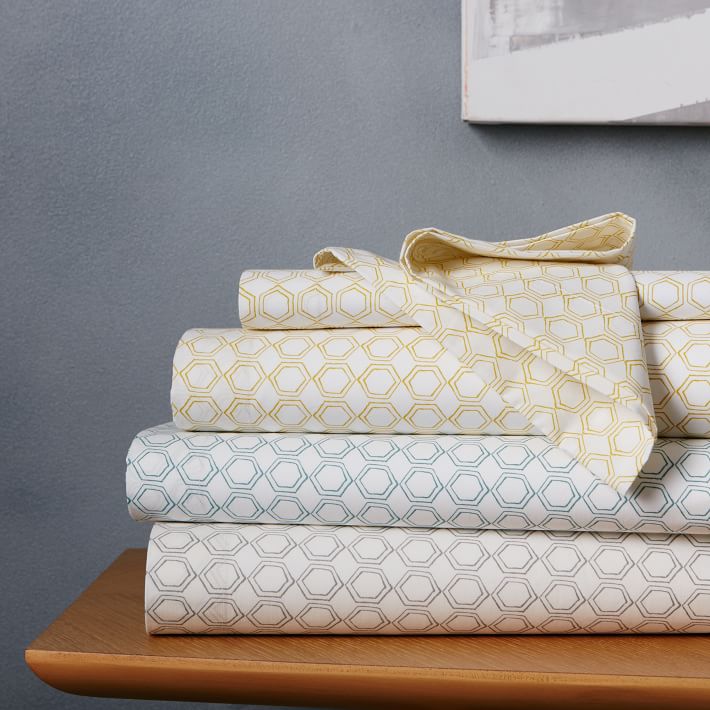 If your duvet cover is patterned, or if your bedroom features wallpaper, perhaps sheets in a solid color are the answer. [sheets from ]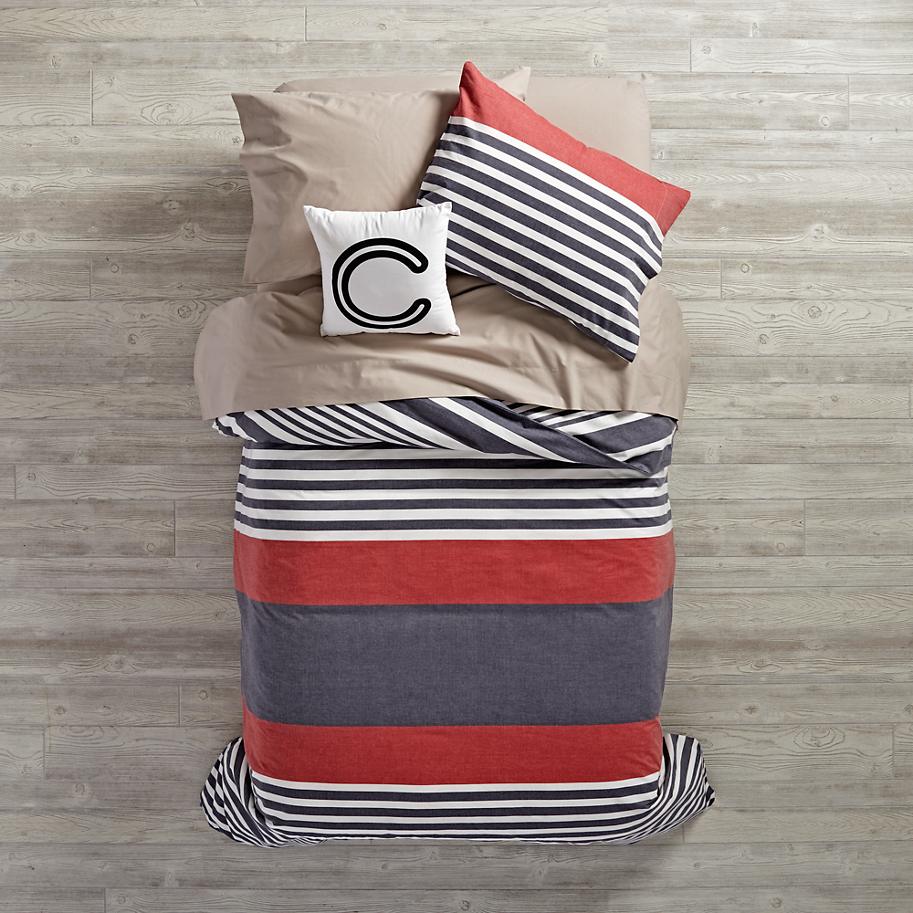 However, patterned sheets are a great way to add variety if your duvet cover or comforter features one solid hue. [organic striped sheets from ]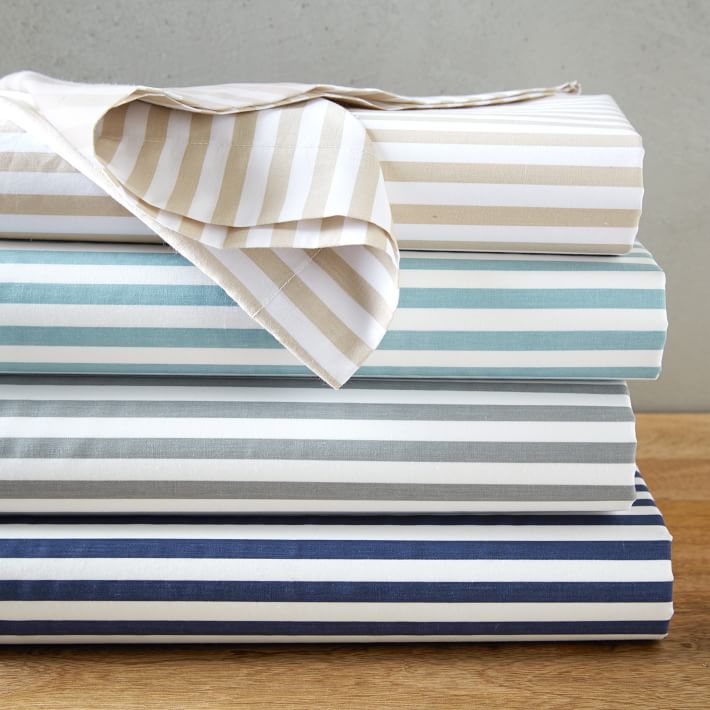 Not to mention, mixing patterns can be a lot of fun… [bedding set from ]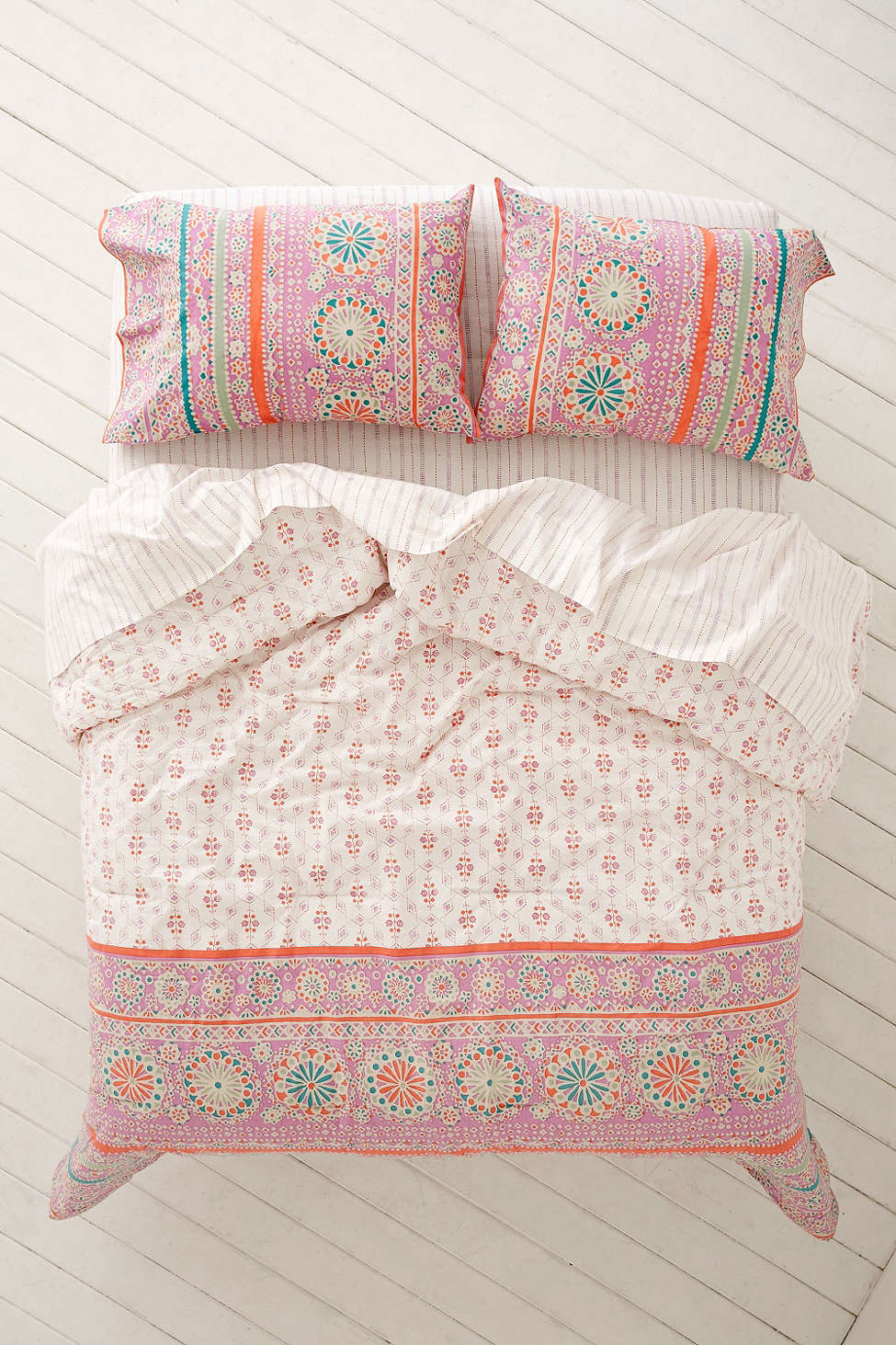 Patterned sheets are a great way to revel in the latest trends without adding visual clutter to your space. But when you pull back that duvet cover, it's all about fun! [Allover Eyes sheets from ]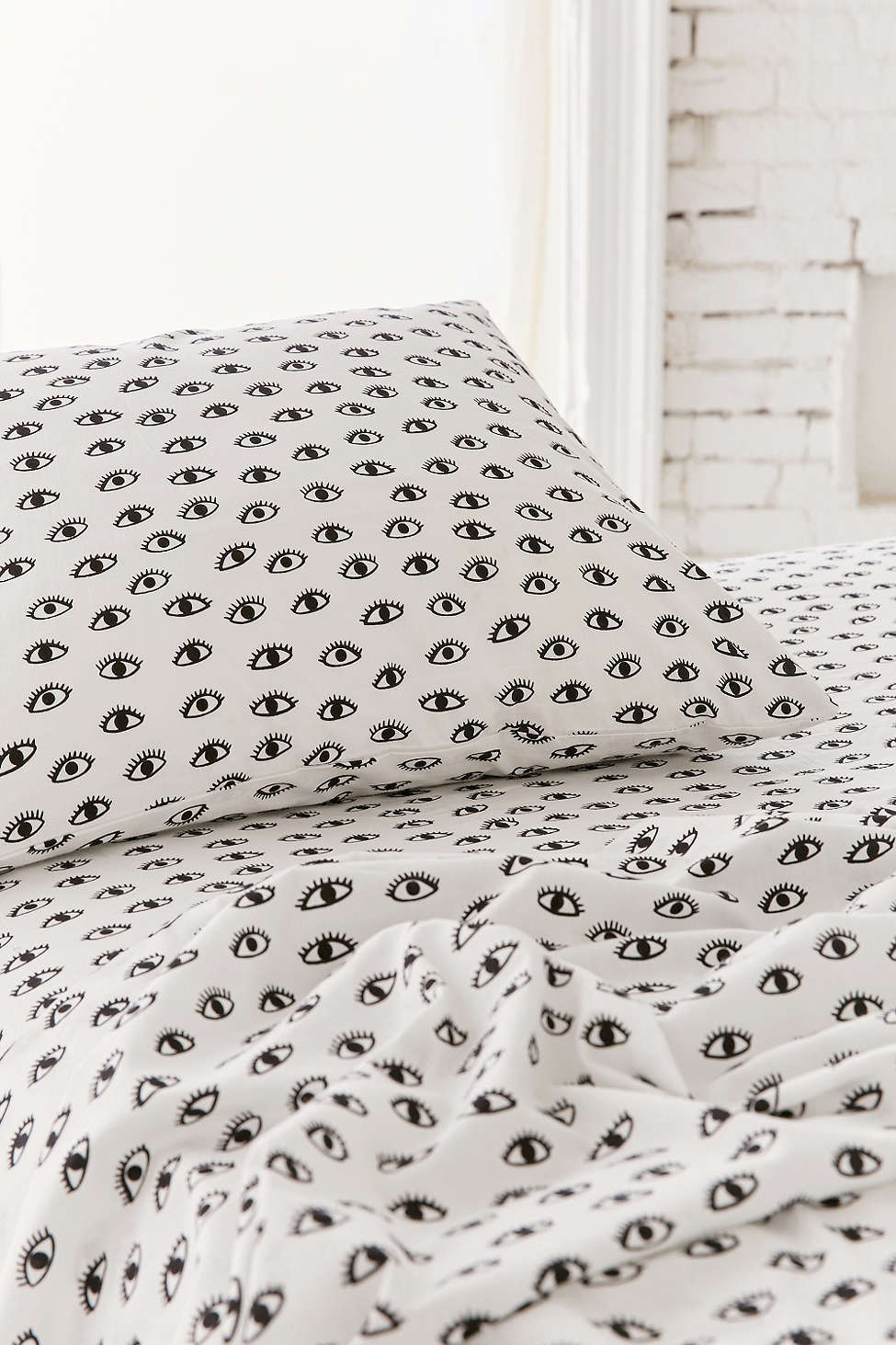 Enjoy the process of selecting your sheets. Think about the design possibilities, and don't hesitate to purchase a bedding set that includes both sheets and a duvet cover. [bedding set from ]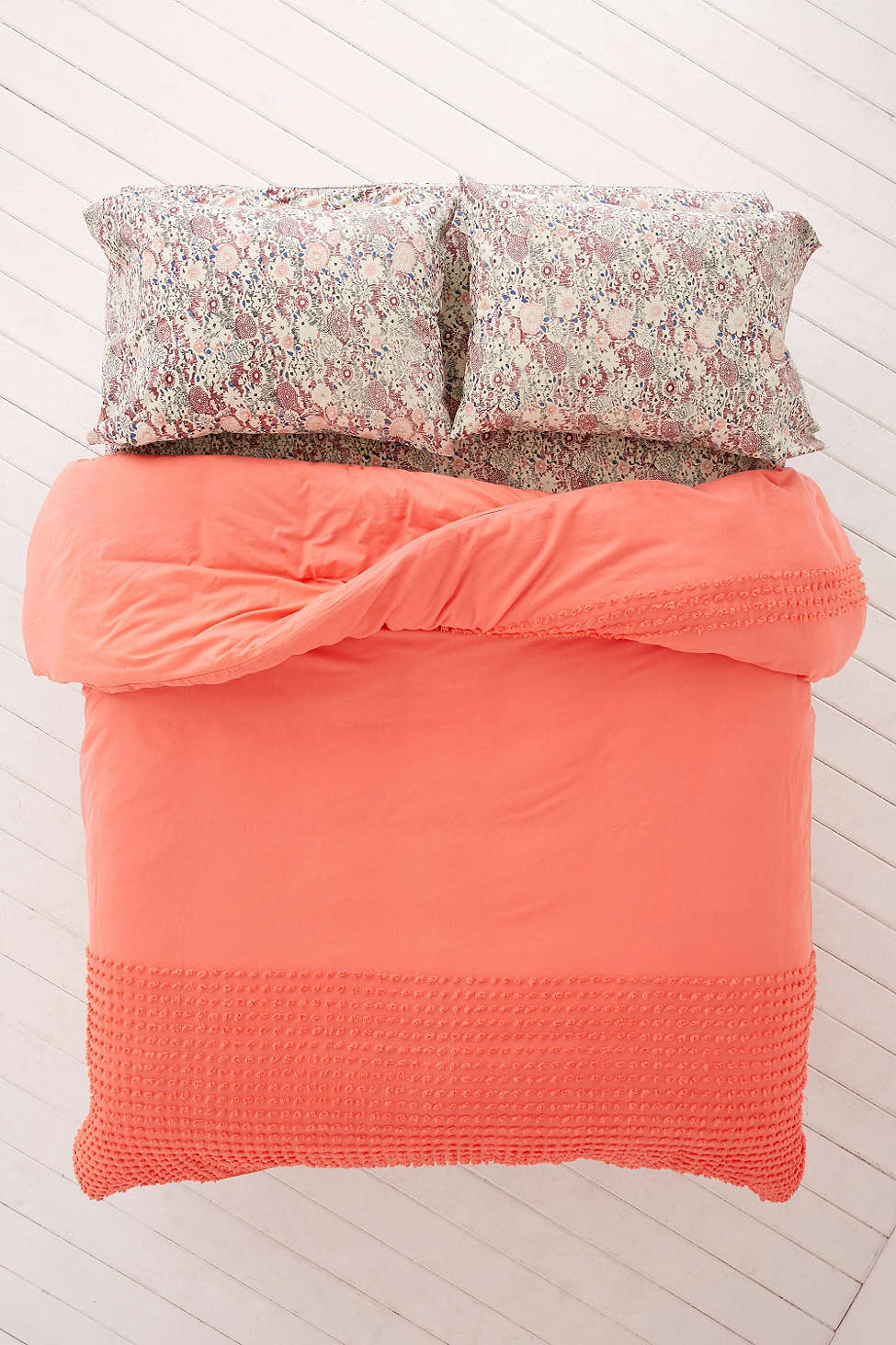 Happy shopping…here's to a restful night's sleep on your new set of sheets!
Liked the story? Share it with friends.