We're in the single-digit countdown to Easter, folks! Are you hosting a gathering for friends and family? Or maybe you're planning a quiet day at home, but you want to make sure it's filled with festivity and style. Today we've rounded up the best modern Easter ideas from our favorite blogs, and each one represents a unique take on this beloved holiday. Ready for a closer look?…
Unforgettable Easter Decor
Let's start by setting the stage with some eye-catching decorations. We're loving this DIY Geometric Easter Egg from , created with colorful paper triangles. A modern spin on a classic Easter symbol!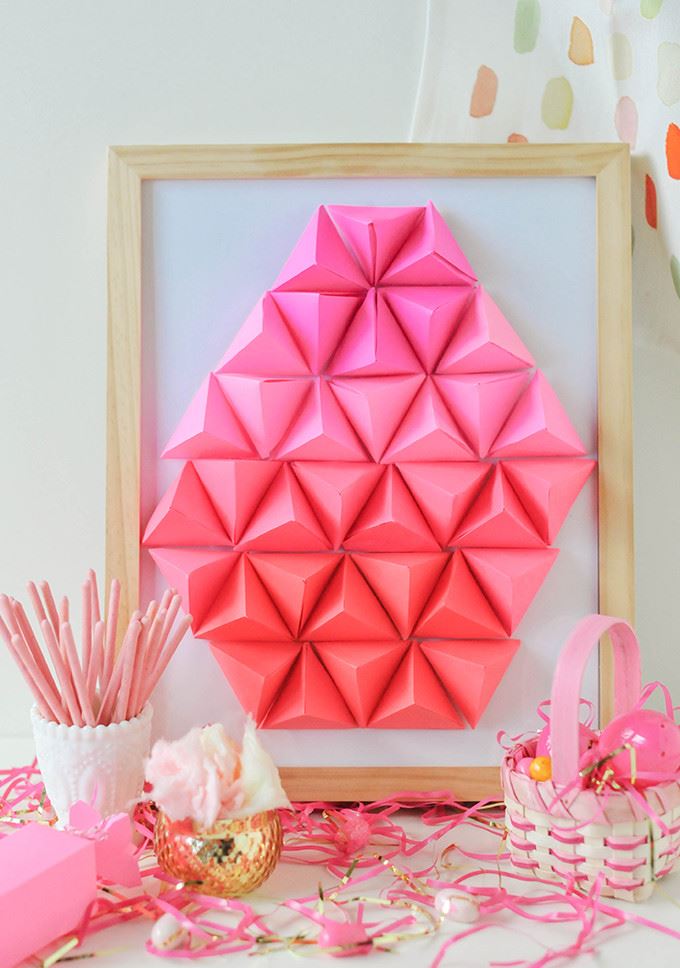 Proper's tutorial for Dip-Dyed vases yields some colorful modern results, like the succulent planter below. The secret ingredient: liquid Kool-Aid! Check out the full tutorial :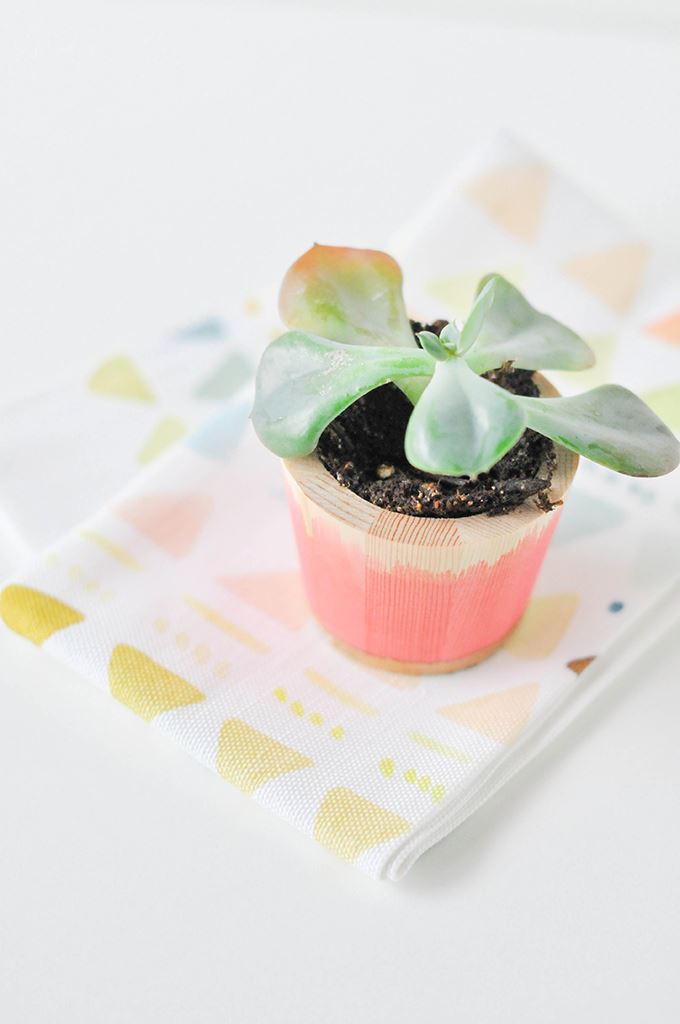 This Painted Pastel Egg Centerpiece from via  takes pastel style to the next level. And yes, it's totally inspired by those chocolate mini eggs we all know and love!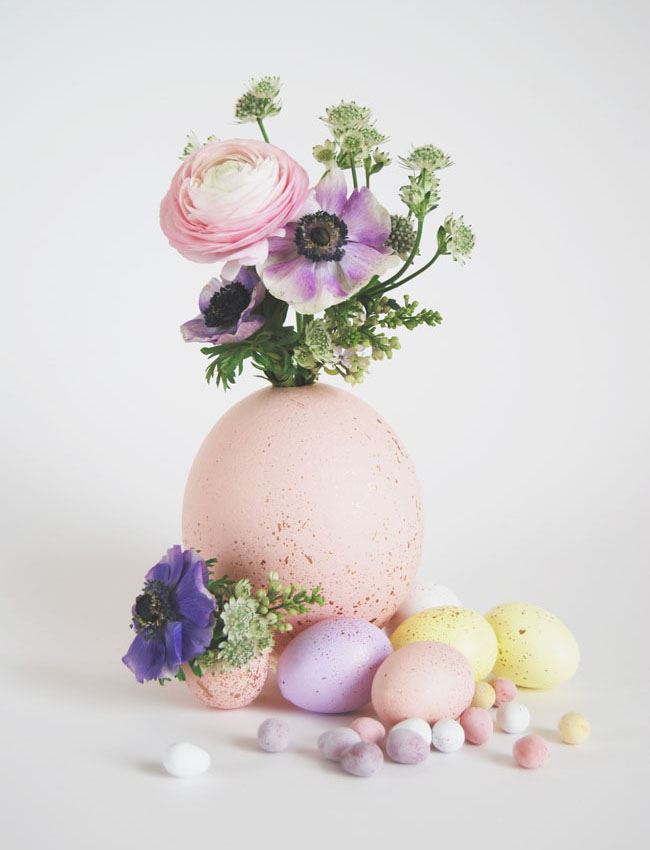 Take your Easter decor in the Midcentury direction with these Tropical Retro Inspired Decoupage Easter Eggs from . Decoupage is the strategy of choice here, and the beachy motifs will have you dreaming of your next vacation…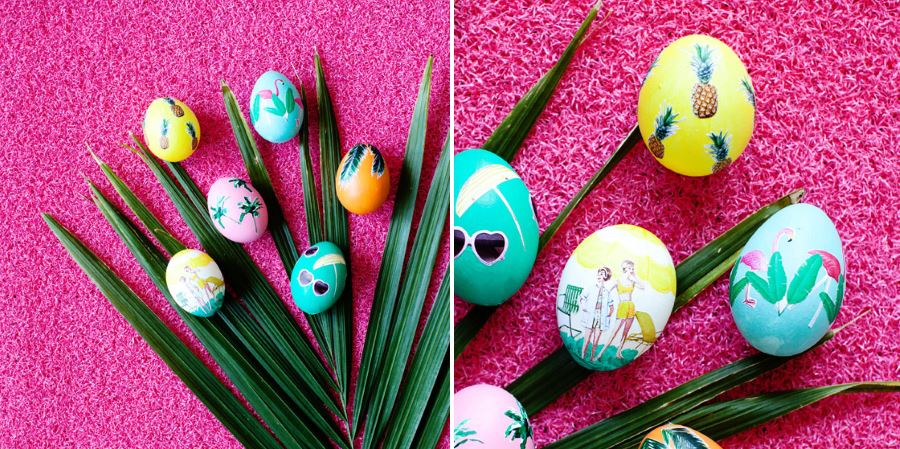 Moon phase motifs are one of today's hottest trends, so this next decoration idea is perfect for design enthusiasts. Say hello to Crescent Moon Easter Eggs from , created with the help of pink acrylic paint and small crescent shapes cut from painter's tape!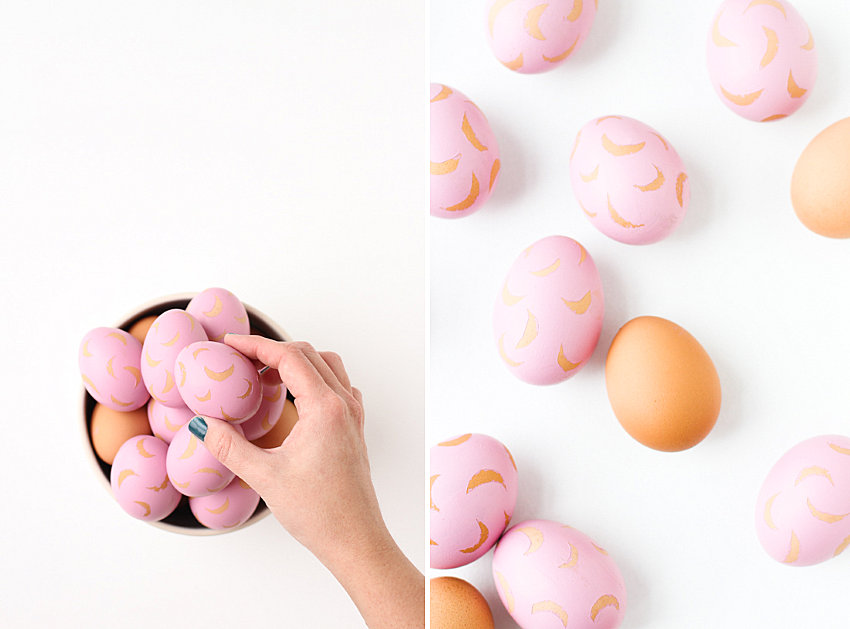 We know we featured these Peeps Bunny Place Card Holders from in last year's Easter roundup, but they're too fabulous not to mention again. Polymer clay, paint and flocking powder create the look and feel of Peeps marshmallow treats: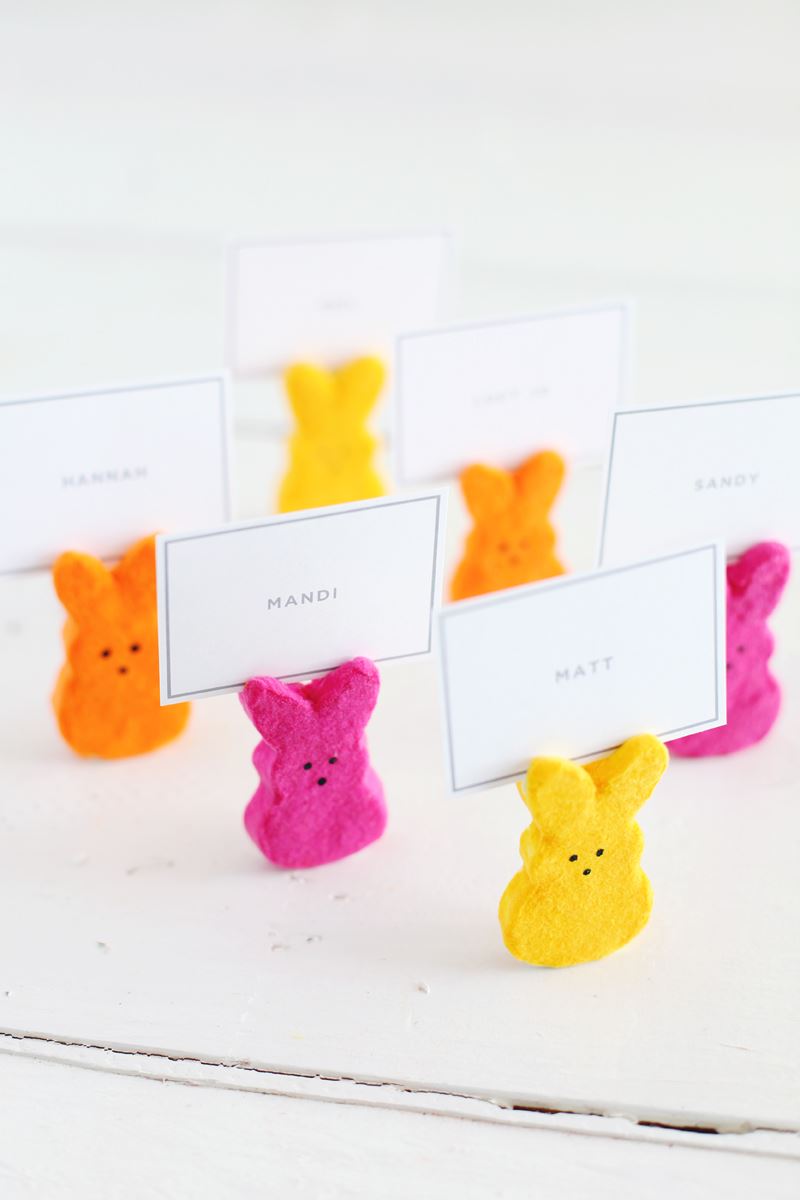 Festive Food and Drink Ideas
Special treats are an Easter staple, but today's featured goodies are anything but ordinary! Let's start with colorful Easter Brunch Fruit Smoothies from Camille Styles, created by Austin children's cooking school . And what about those layers? They're achieved by whipping up a few different fruity smoothie flavors, then ensuring they're different consistencies by thinning the concoction's top layers with milk. Get the recipes .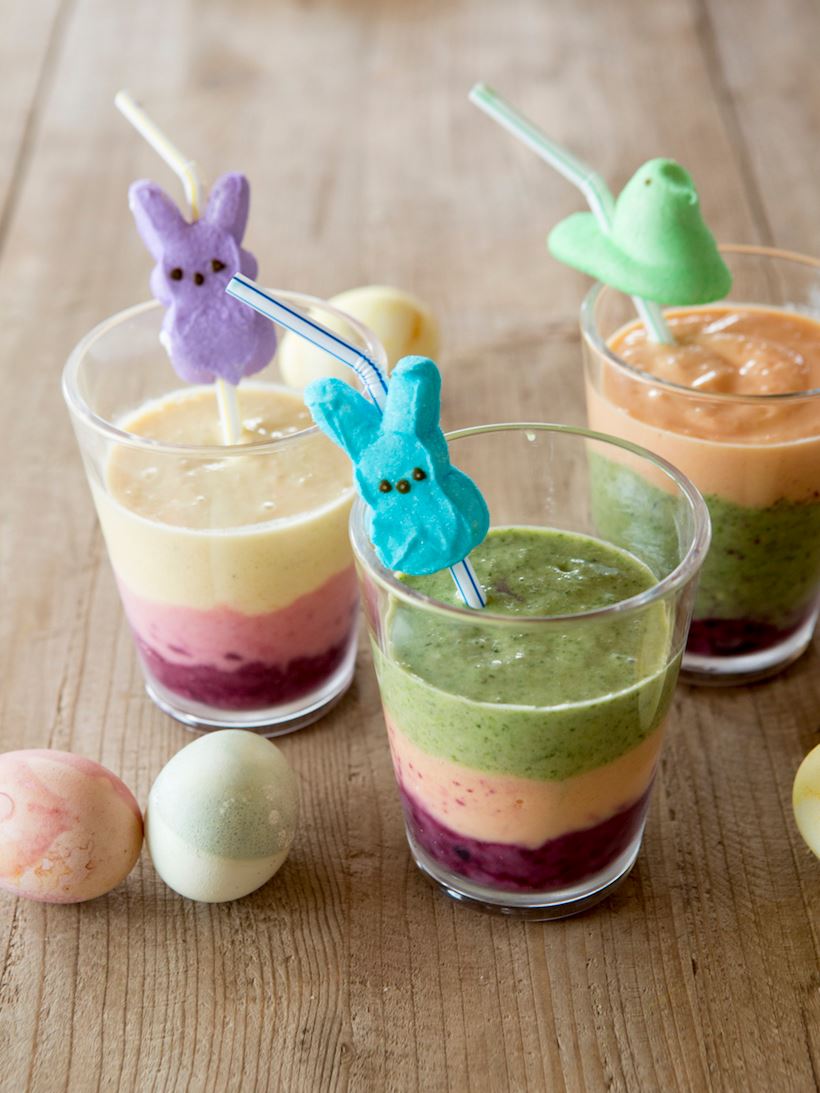 Camille Styles also offers an array of delicious cocktail recipes for adults, including this by New York City event planner . Fennel adds interest to this Easter-perfect beverage!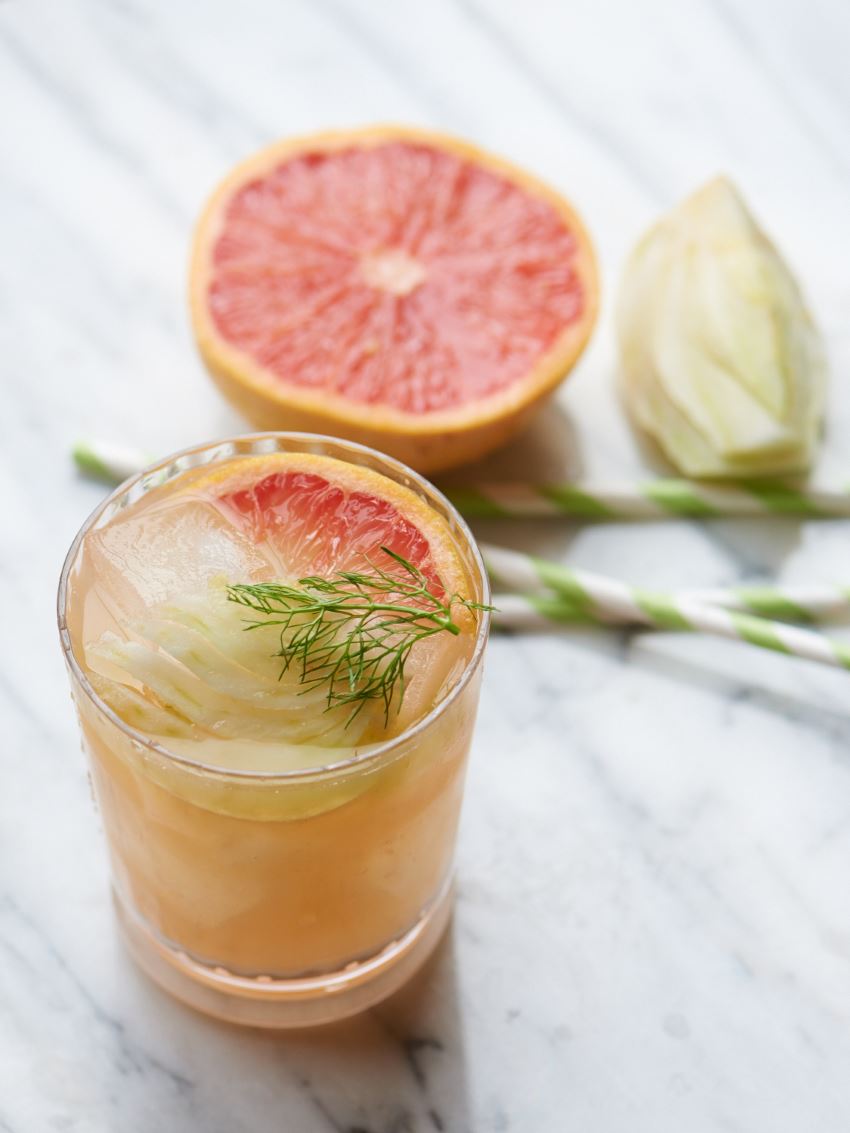 Before we launch into dessert, let's take a look at the delicious nibbles served at this modern tea party from . On the menu: salmon, cucumber and dill sandwiches, spring salads with edible flowers, and more. Check out this modern take on spring cuisine .
Homemade Macaron Ice Cream from  is the perfect pastel treat for Easter. Not only do the crumbled macarons channel the festive feel of confetti, this dessert is foodie-fabulous and very on-trend!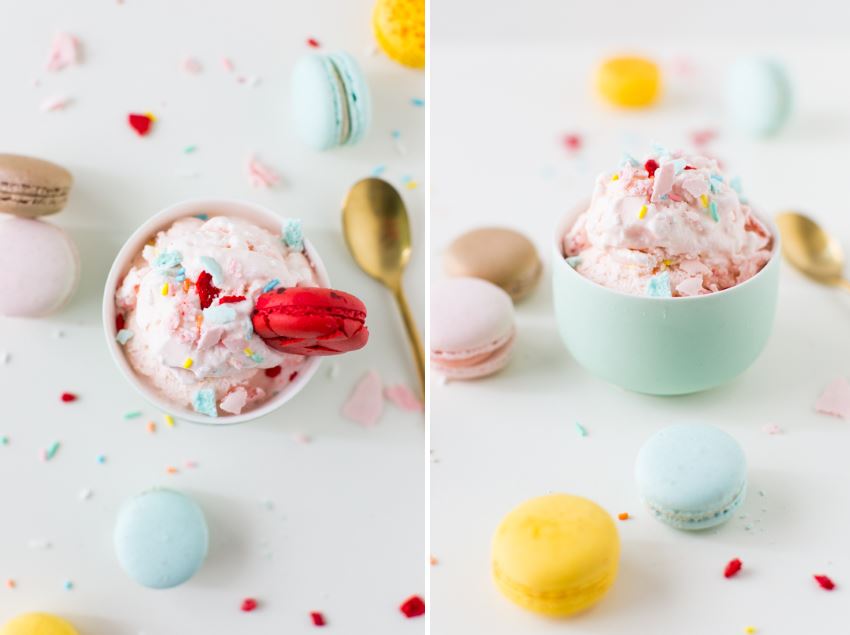 When hosted a workshop near Easter of last year, they served up some delicious treats, including cupcakes from , presented on napkins by . This scrumptious vignette is a great example of how cupcakes, sprinkles and colorful napkins can combine to form the perfect Easter dessert: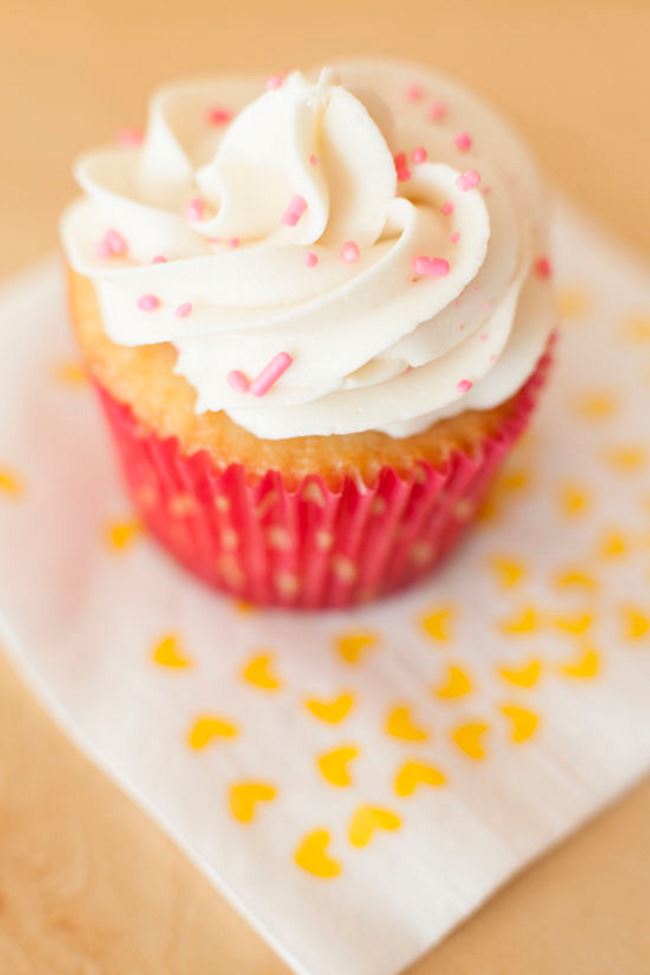 Studio DIY recently posted this tutorial featuring white chocolate chips and pink candy melts. Delicious and precious!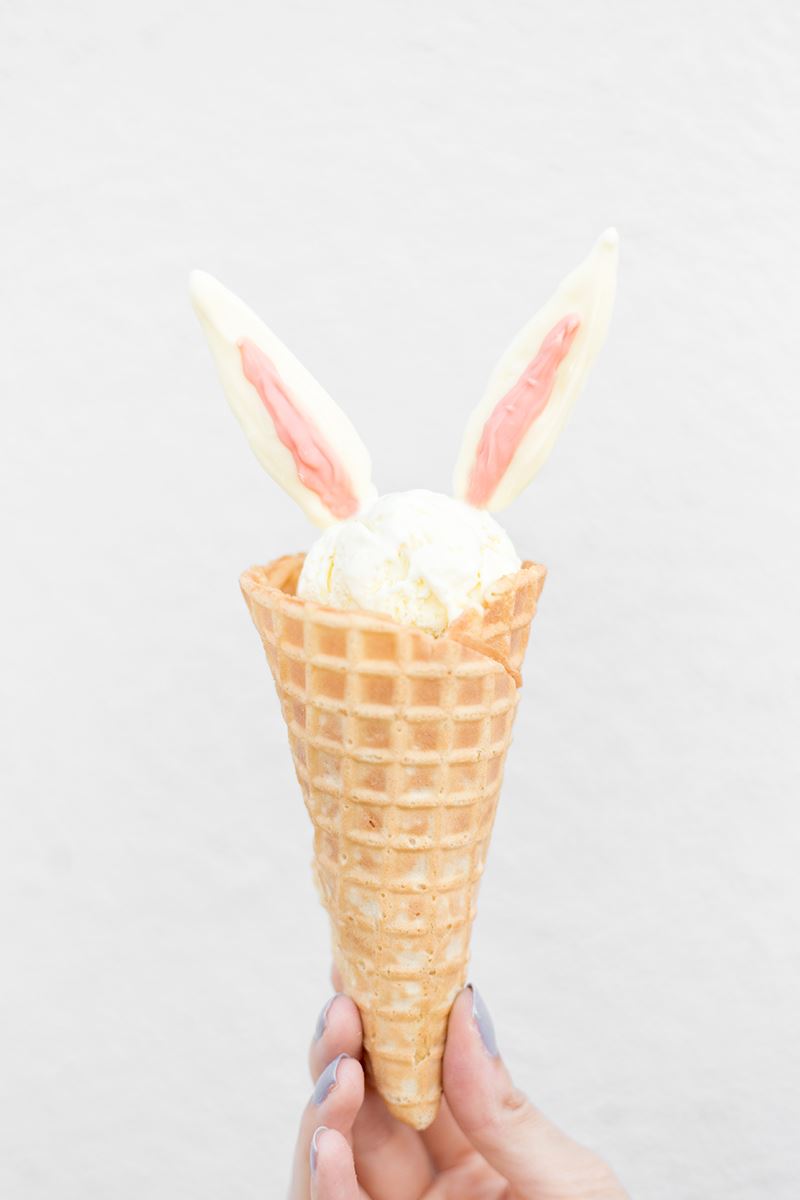 Stylish Easter Favors
Whether you're stuffing Easter baskets or sending guests home with a little treat, these favor ideas will put a unique twist on the usual Easter goodie offerings. Paper & Stitch's  are as adorable as they are tasty. Plus, cotton candy is experiencing a revival of sorts, thanks to still life photography!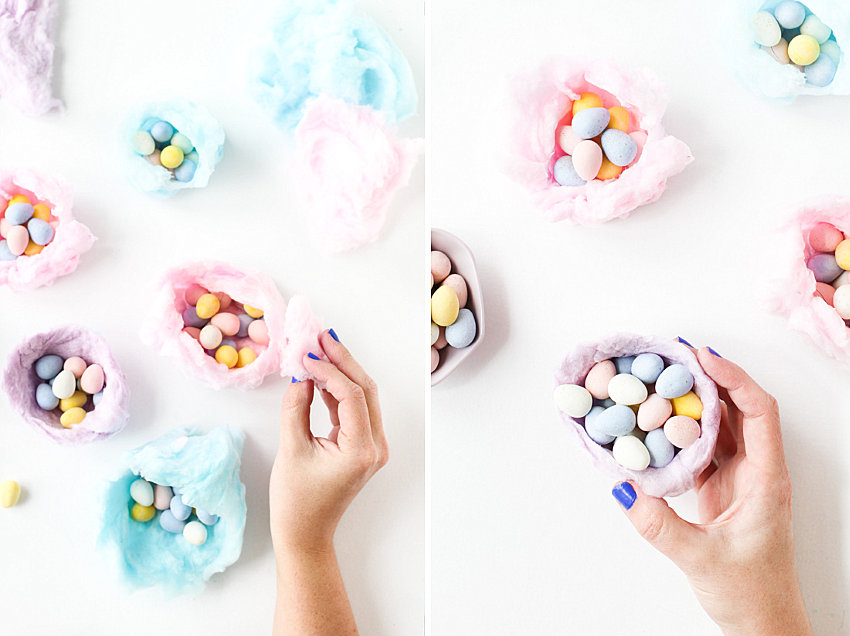 Oh Happy Day recently showcased , and we're loving the rainbow theme below. In fact, it's tempting to cook up a mini version of this ensemble for Easter brunch favors: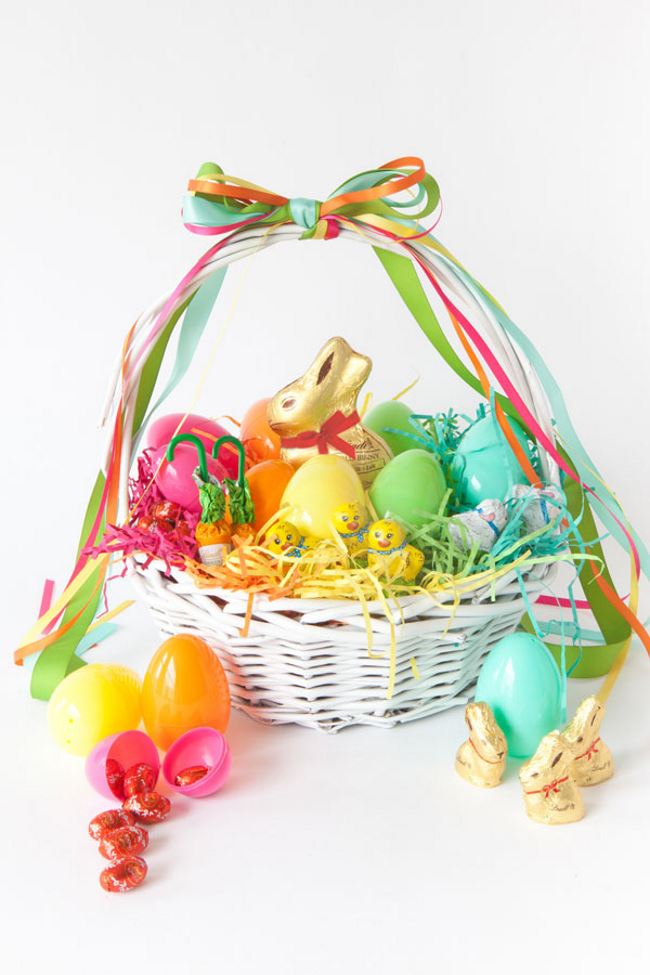 How fabulous are these DIY Bouffant Easter Eggs from ? Craft paint and paint/permanent markers do wonders in giving the eggs a retro-chic makeover of the big-haired variety! Display these in a basket lined with kitschy vintage fabric, and invite your guests to take one on the way out: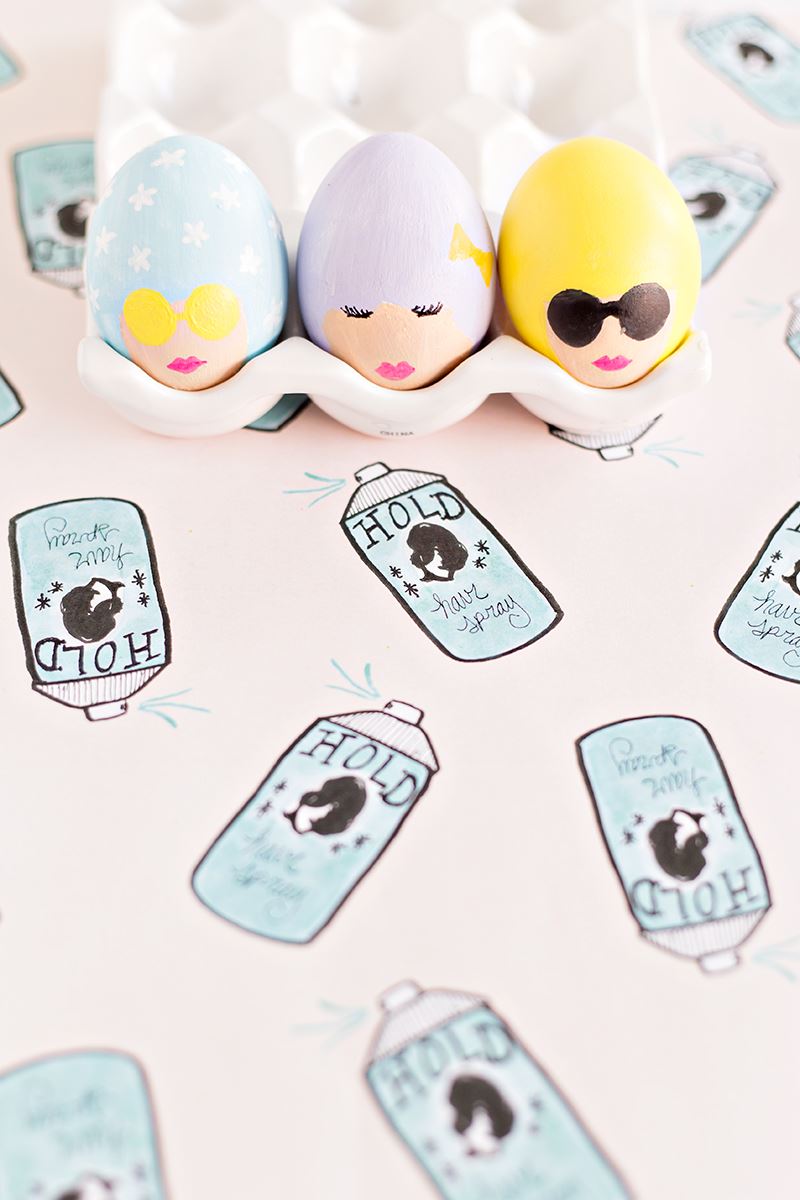 Instead of filling Easter baskets with eggs, try these Homemade Bath Bombs from . With simple ingredients such as baking soda, citric acid and Epsom salt, these decadent treats are a natural way to rejuvenate. Treat your loved ones this Easter!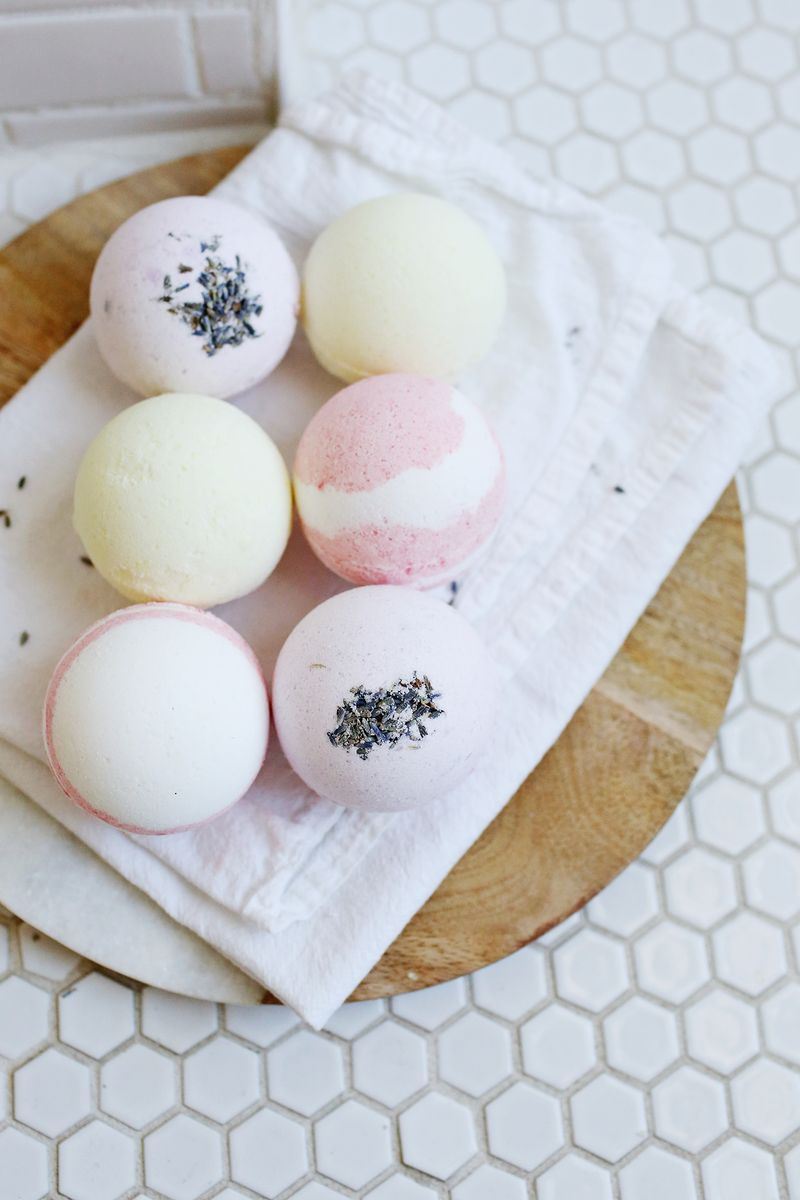 These hand-dyed ribbons from the Instagram feed of  were created by coloring Mokuba cotton ribbon with watered-down craft and fabric paints. The perfect way to embellish a special Easter gift, don't you think?! [via ]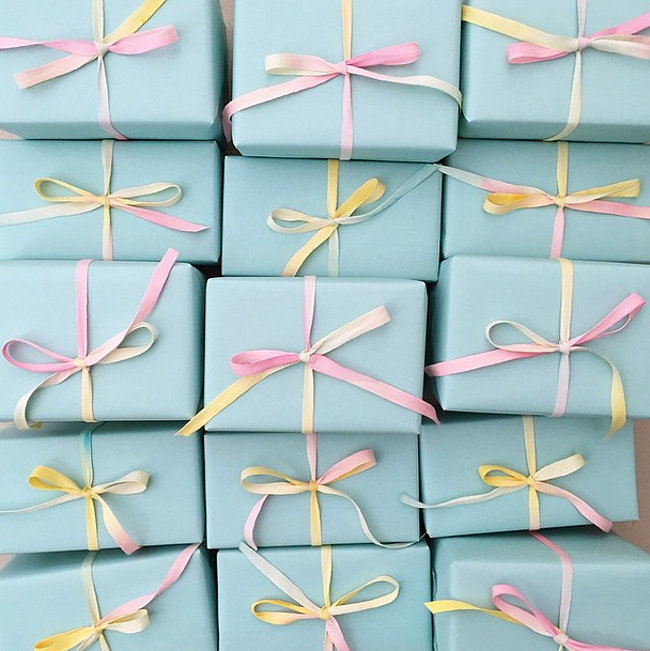 Will you be trying any of the DIY Easter ideas above? We at Lining-shop wish you a lovely spring and a Happy Easter!
Liked the story? Share it with friends.